After two nights in Taizz , we are on the road again to Sana'a ... We have to get from the tourist police, the travel permission ...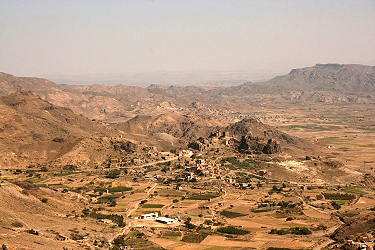 We discover a wonderful country with very welcoming persons....our first impressions are great !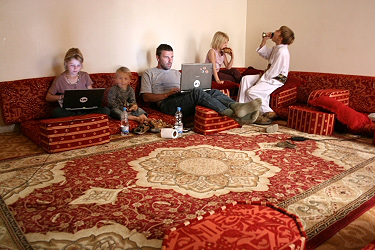 In Sana'a, we find a good hotel ...40 USD for an immense flat with WIFI ...We will take the opportunity to rest, update the website, answer all our e-mails and take a lot of showers...it's a luxus, which we had more or less forgotten !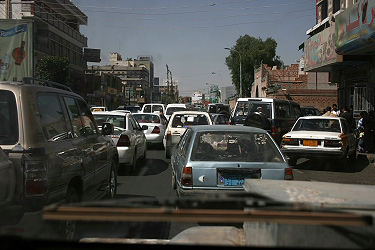 Incredible traffic in Sana'a...Cars are everywhere, driving in the opposite direction, everybody is using his horn...
The drivers are here doing exactly what they want, it's funny to observe !
The old city is very nice !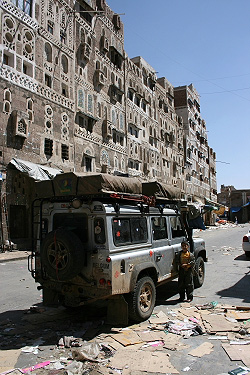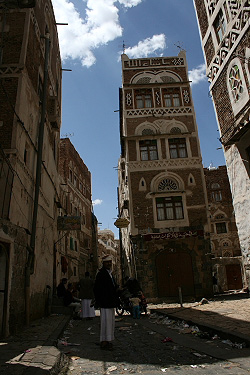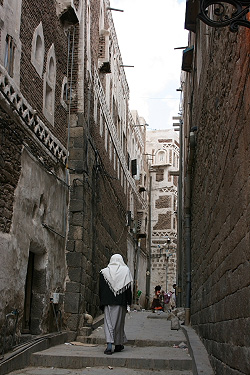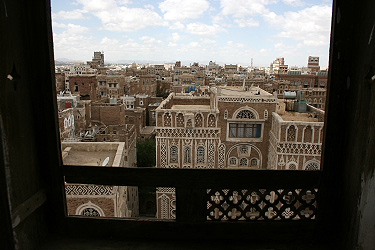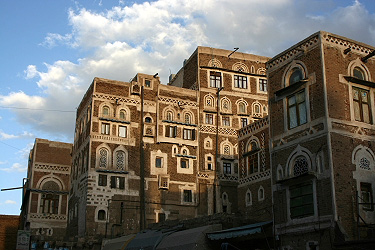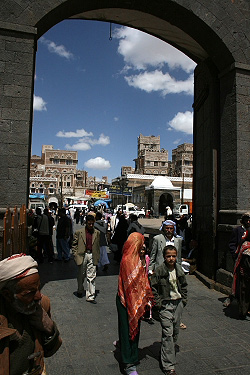 Bab el Yemen - main entrance of the old city...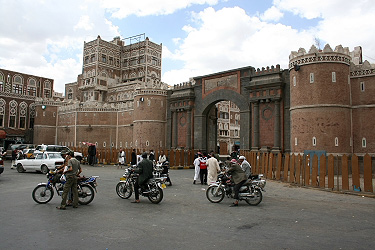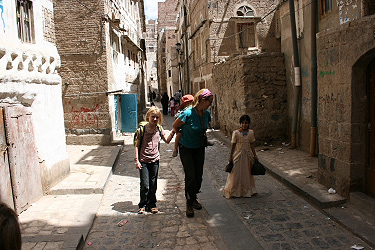 We simply walk in the streets and everything is different from africa....again, what a contrast !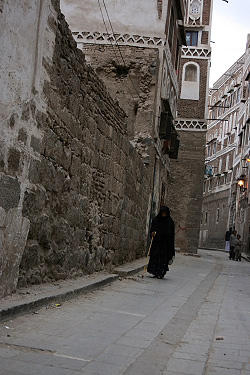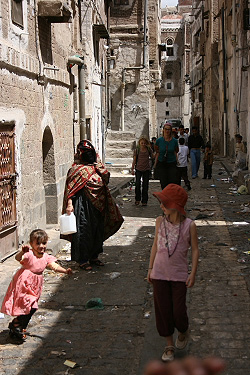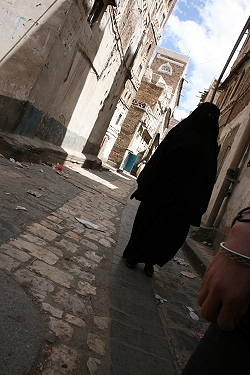 Many old doors ...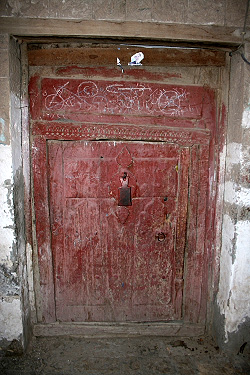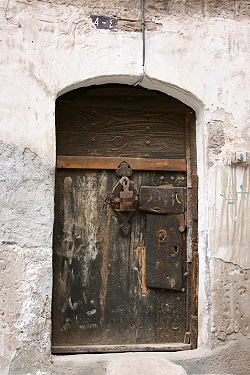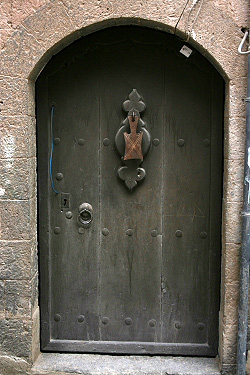 The shops open either early in the morning or late in the afternoon...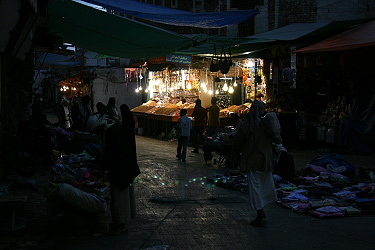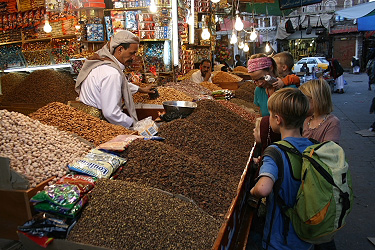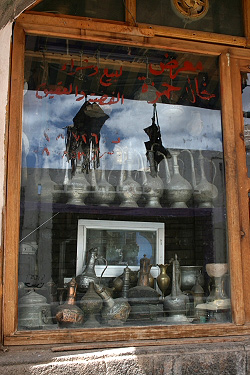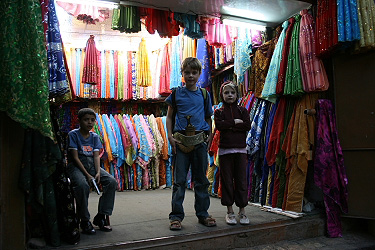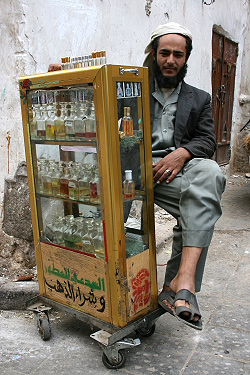 A perfume seller...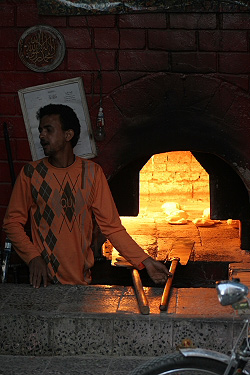 Bread production...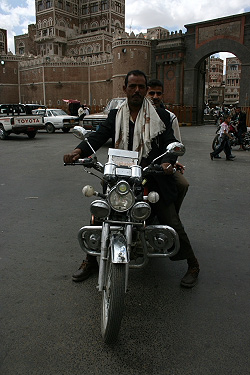 People stop us in the street. Not anymore to ask 'give me money' like in Africa, but to say either 'Welcome to Yemen' or to ask us to take a picture...completely different !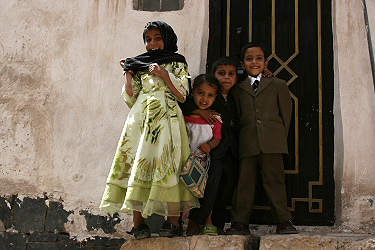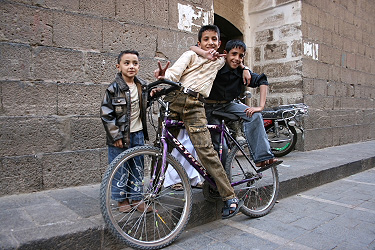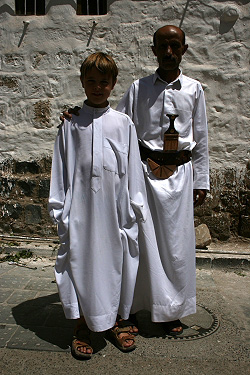 Rapid adaptation of our children...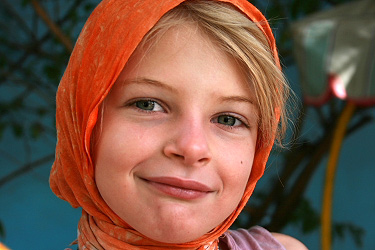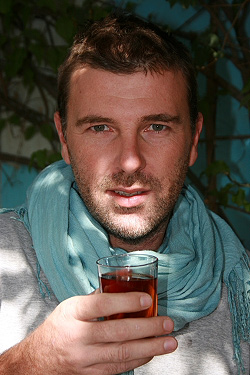 The tea. Daniel loves it !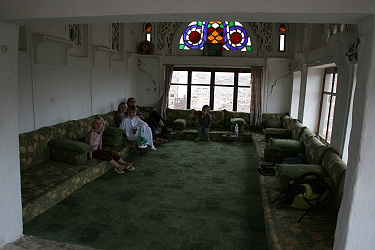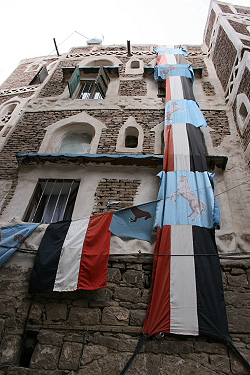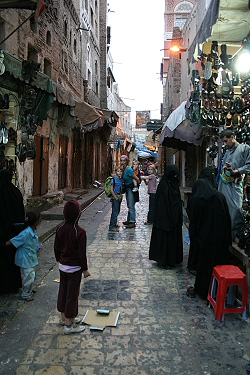 What a hospitality in Yemen !
Another world and we are happy !
After some days, our tiredness disappears and we forget about the stress of the last days...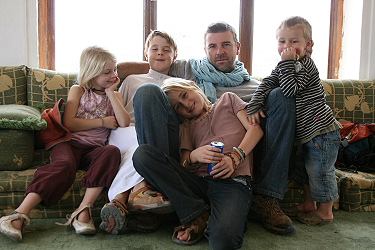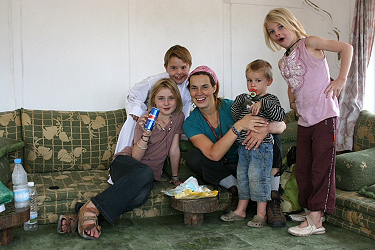 We are now ready to discover the rest of this country !