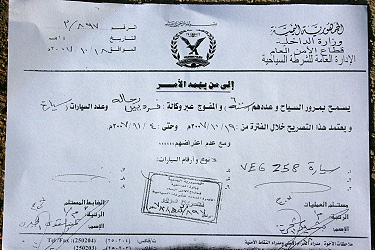 We get the travel permit from the tourist police...needed to travel through the country.
Some areas however are forbidden for overlanders at that time : Sa'da, Shaharah in the North, Marib, Ataq etc... considered as high risk zones.
There are few visitors due to the agression on the spanish tourists some months ago.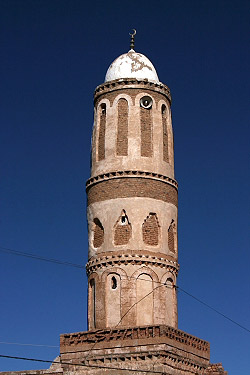 North West of San'a, in the middle of the mountains.
Kawkaban, Shibam, Thilla, Al Tawila... and plenty of small villages based on top of mountains between 2500 & 3000 m of altitude.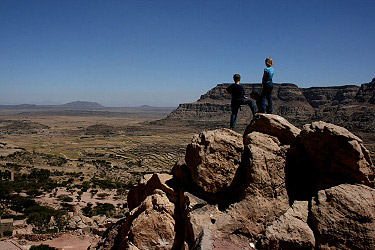 In the morning, the sky is often completely blue. In the end of the afternoon, a lot of clouds cover the villages in the mountains...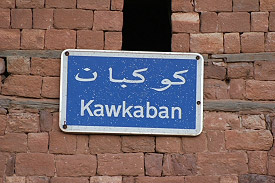 Kawkaban ...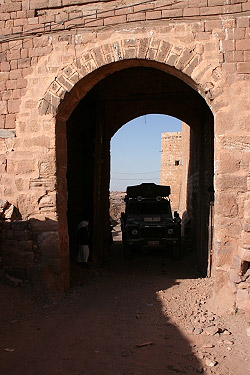 We are looking for Yahia.
To enter the village, we have to use the old entrance door...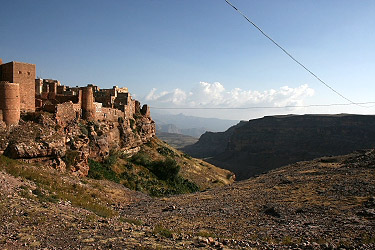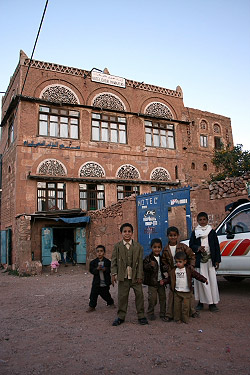 Yahia manages a guest house and thanks to him we can really enjoy traditional Yemeni life ...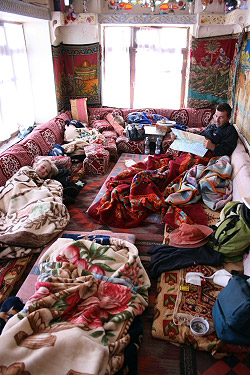 We sleep on the 5th floor, which is the last floor of the house...Every evening we get a delicious meal prepared by Yahia's wife.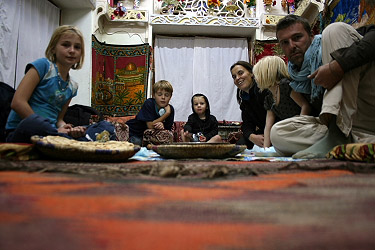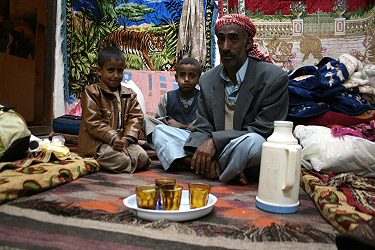 Yahia has 7 children. When he got married his wife was 10 years old...
Every evening, he tells us tradition & culture stories...
Fascinating !
Catherine can join Yahia's wife and his older daughters in the women room while Daniel smokes the shisha with Yahia and his friends who chew qat...
Kawkaban is a small paradise ...3000 m altitude on top of a mountain...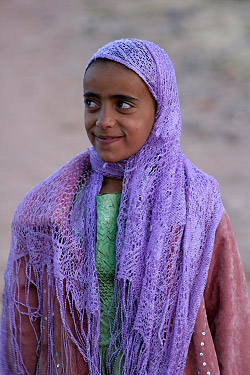 Fatima, Yahia's youngest daugther. She is always smiling and not yet obliged to cover her face...
She is our guide in the village and very proud to show us around.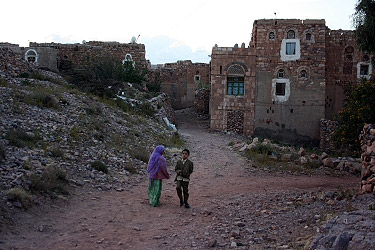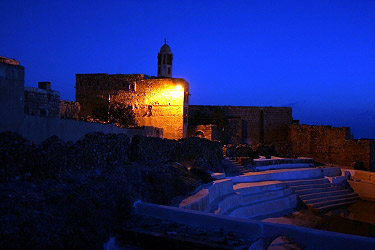 During the evening, the sky becomes pink and then blue and stays blue for a long time, even without sun...
Breakfast on the terrace of Yahia's house...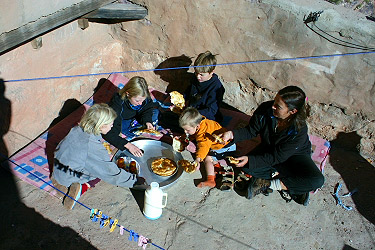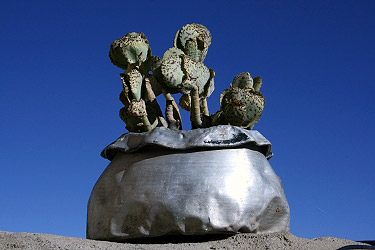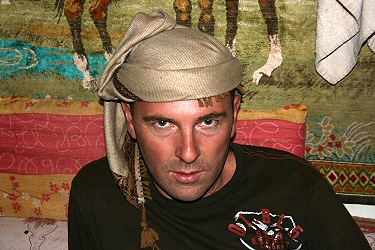 Gift received from Yahia ...
We visit Fatima's school. Girls are separated from the boys. During our visit, it's the Koran lesson...Our children are impressed....Great experience !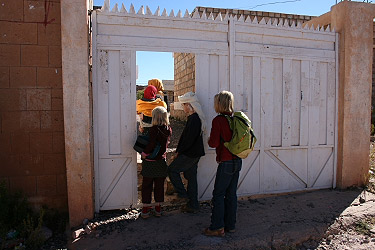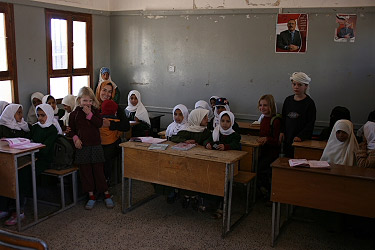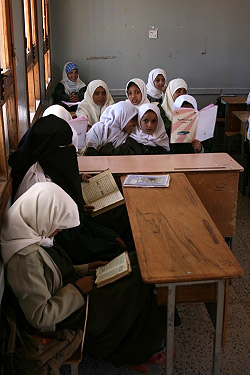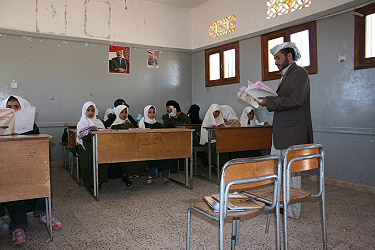 We really loved to stay in Kawkaban !