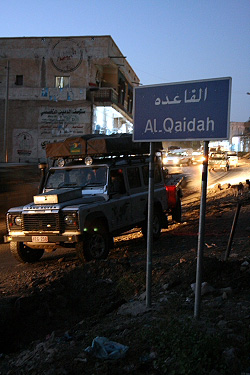 On the road to the south ...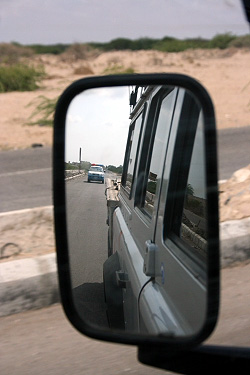 After Aden, we are escorted ... first by a car following us, after by a military in our own vehicle.
There are quite a lot of controls in that area...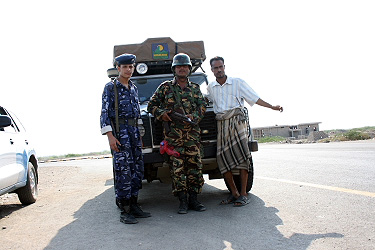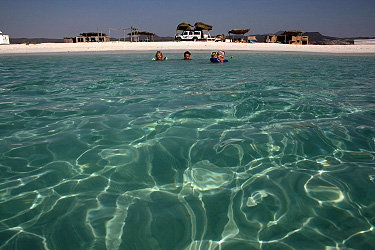 Bir Ali, we discover the paradise !
Camping on the beach, transparent sea, exotic fishes...the nice life !
Favorite games...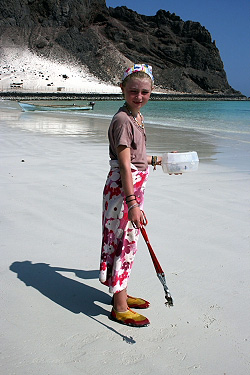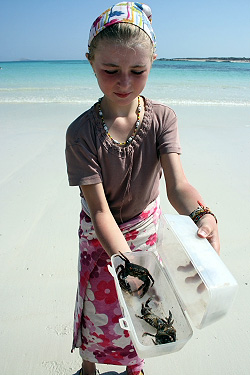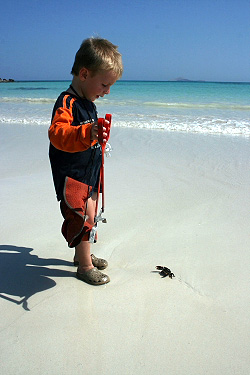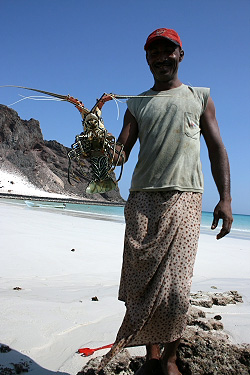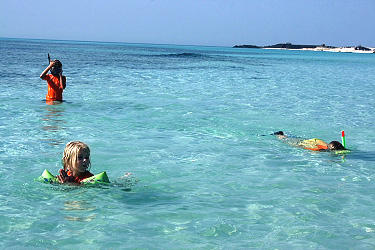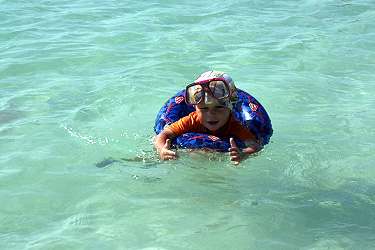 Luka doesn' t want to leave the sea...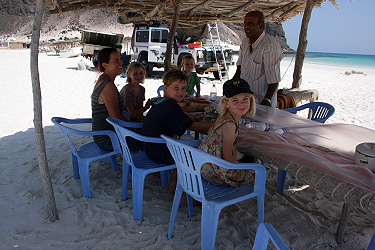 Interesting discusions with Abobaker to learn more about Yemen and the complexity of this country.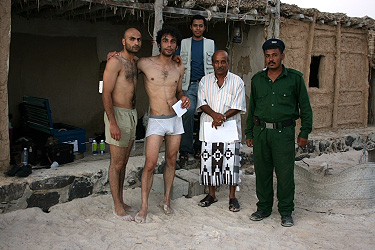 Wahel and Pouria, two french film makers ... Real artists !
Wahel uses one of his cameras to dive ...Our children join them in the boat...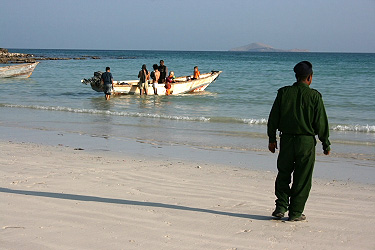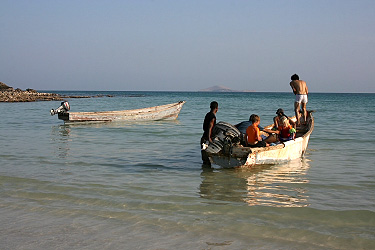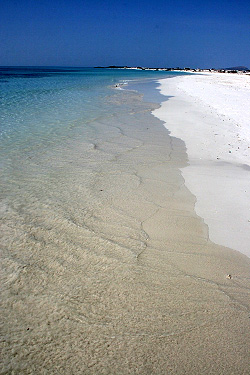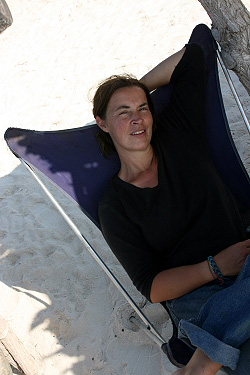 Difficult to leave the paradise...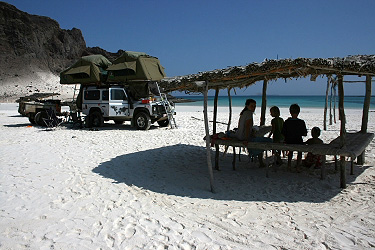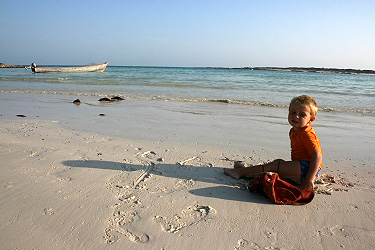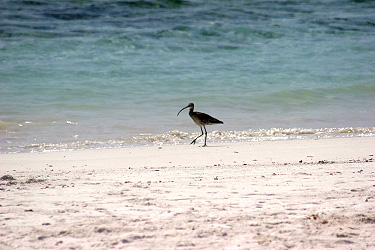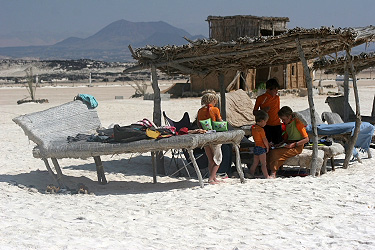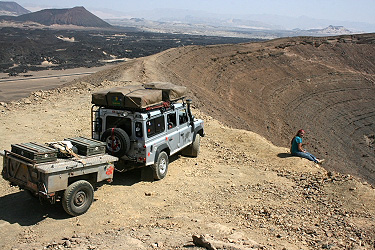 When we leave Bir Ali, we climb on the top of an old vulcano, linked with the sea...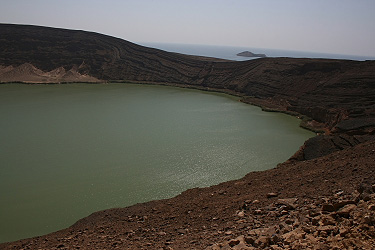 After several great days on the beach, we join the Hadramout valley...