Shibam, the Manhatan of the desert ... by night !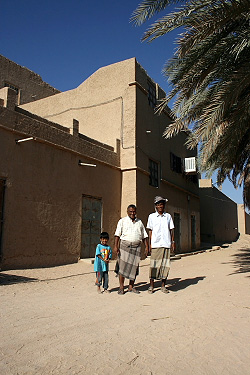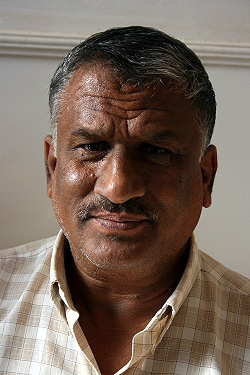 We are looking for a bivouac in an oasis when a car joins us ...
"No, you cannot sleep here !"
We are invited in Ahmed's house ...A very nice & immense house, where the whole family lives...
During the evening, Daniel stays with the men of the house discussing around a cup of tea and Catherine joins the women room with the children...
We appreciated your kindness ! Thanks a lot to all the family !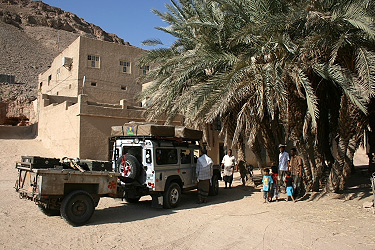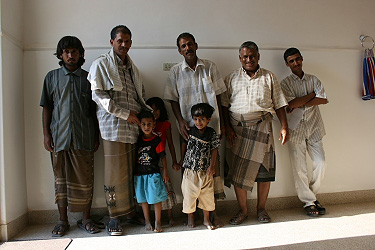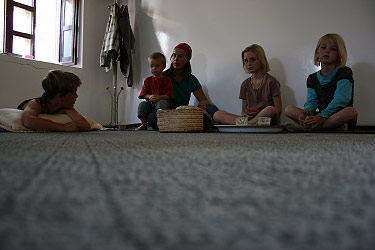 For the breakfast, Ahmed's wife prepares us fresh bread...but no pictures are allowed during the preparation...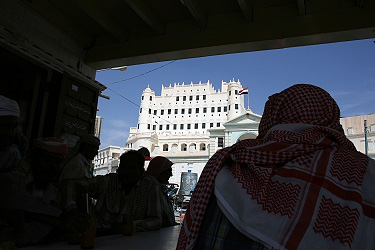 Visit of the city of Sayun ...
The Sultan's palace, transformed in a museum.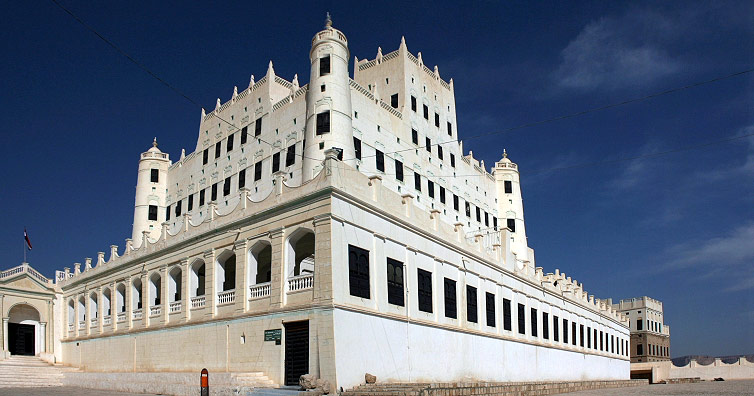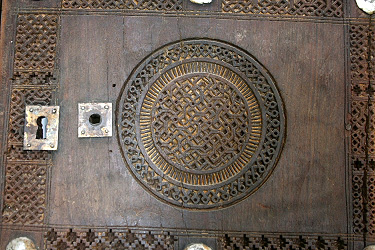 Door decoration ...impressive !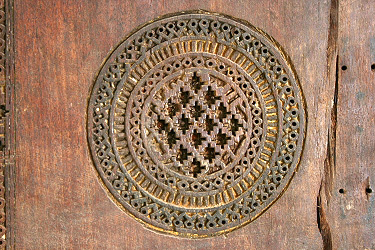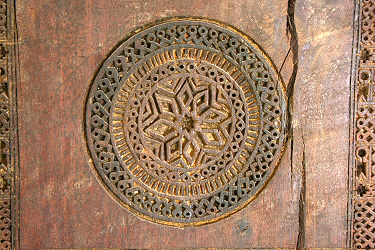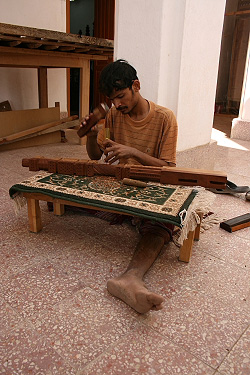 Wood carving ...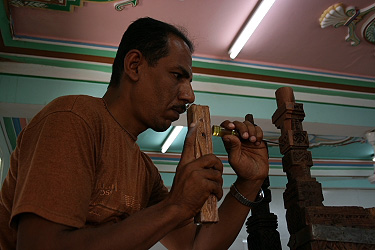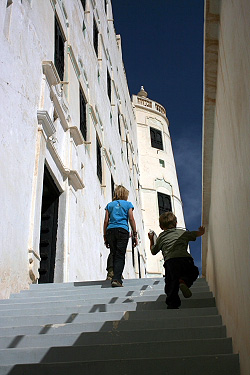 The view over Sayun from the top of the palace : the souk, daily life, ...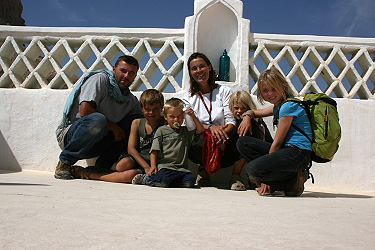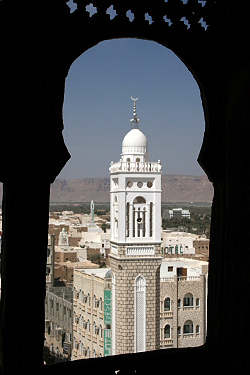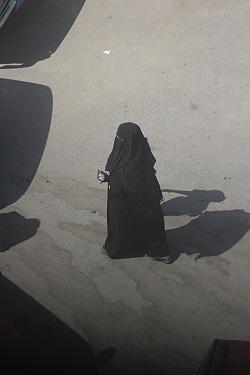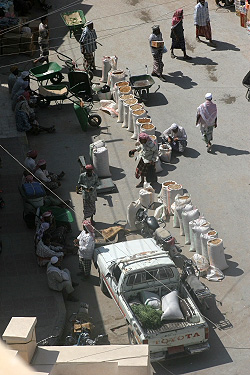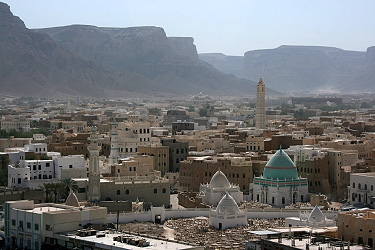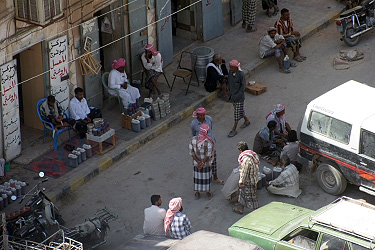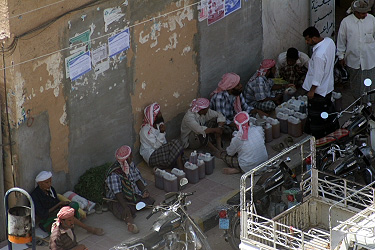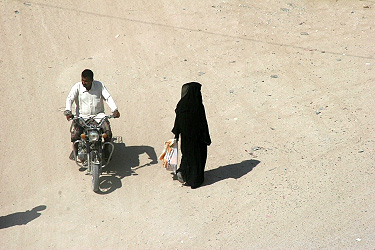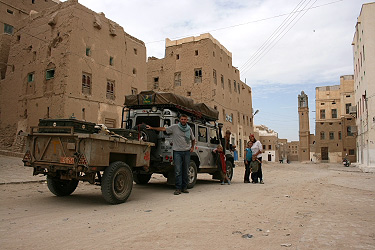 The old city is charming...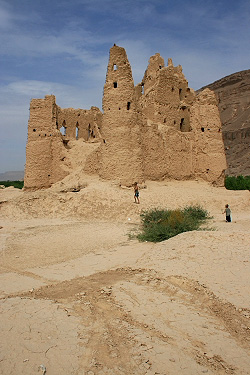 The Hadramout valley is very nice...children are dreaming when they approach old houses and castles ....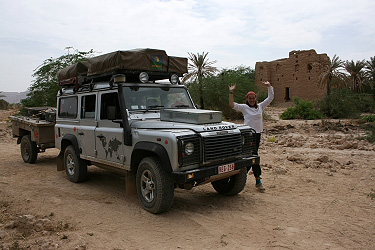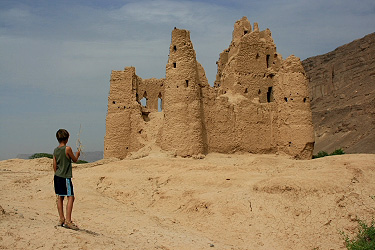 We leave the valley through the village of Tarim to reach Oman via the desert.