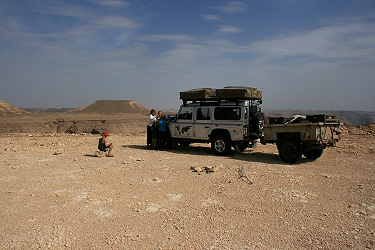 The road taken to leave the Hadramout valley is beautiful : desert plains, wonderful landscapes...
On this pic, a lunch break.

Stop in an oasis.
We want to purchase bread...but it's not available in the small village shop : " No problem, I will make fresh bread for you... ".
We admire the way of cooking, take a rest to drink a tea and enjoy as usual the hospitality !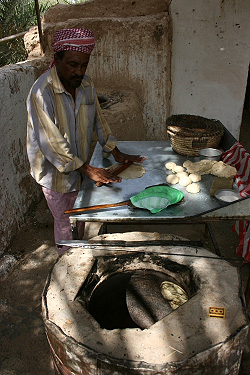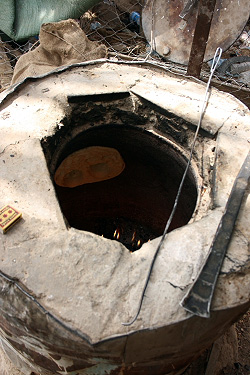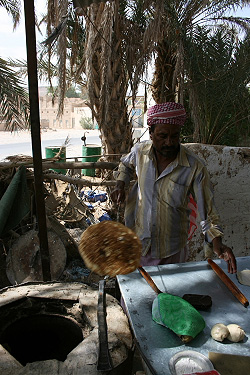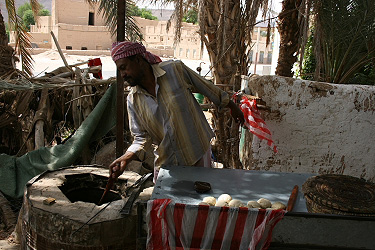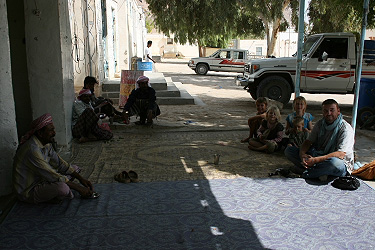 Superb desert ... superb bivouac...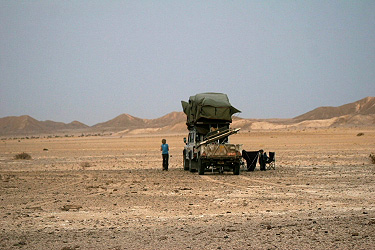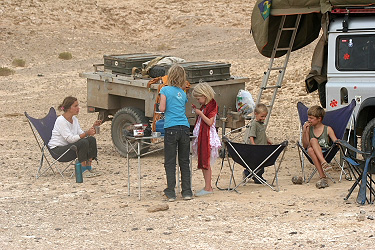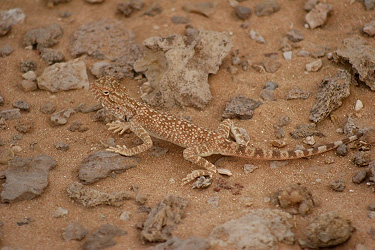 A visitor...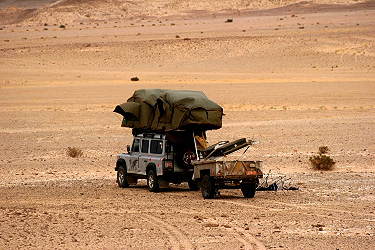 Good night ...

Children's play ground ...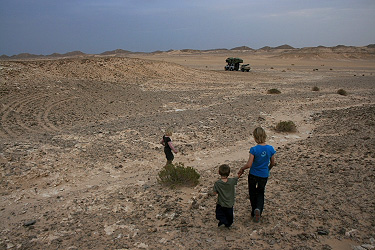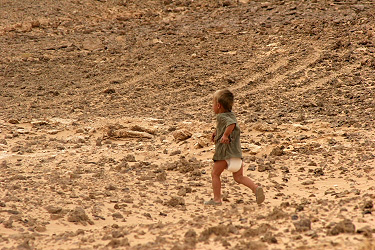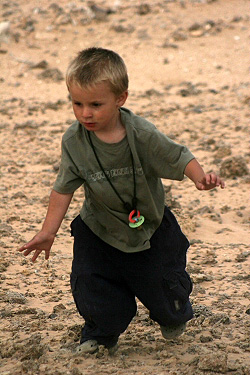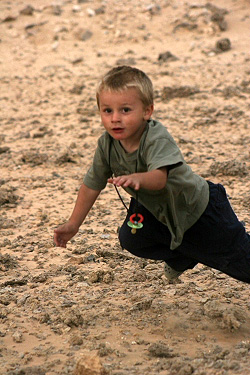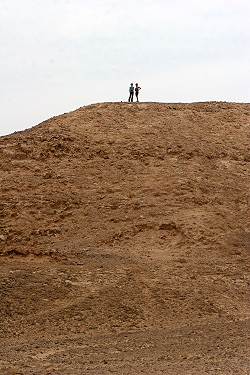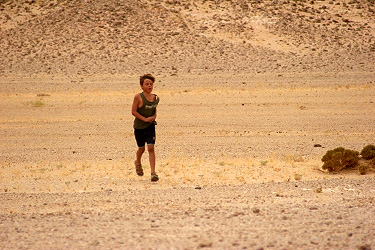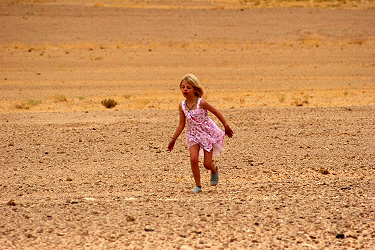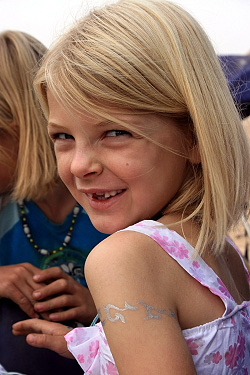 Emma's 7th birthday takes place in the desert ! It's magic to be here for this occasion...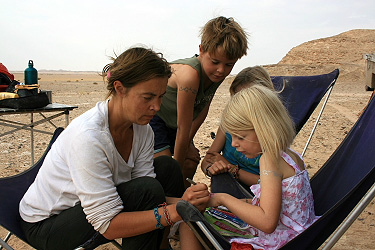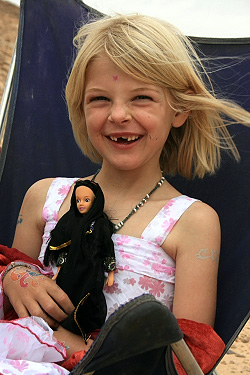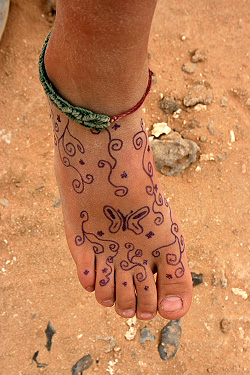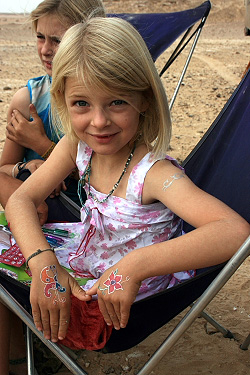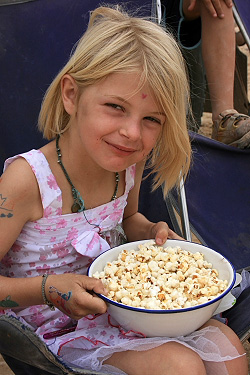 No cake available but pop corns...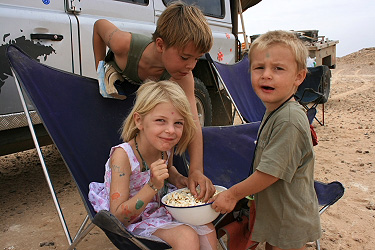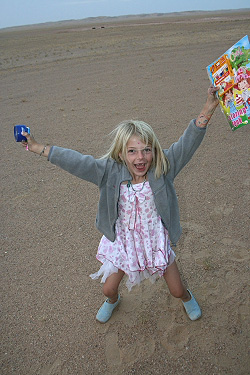 Happy ...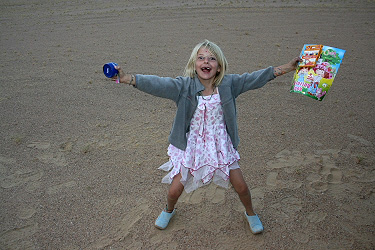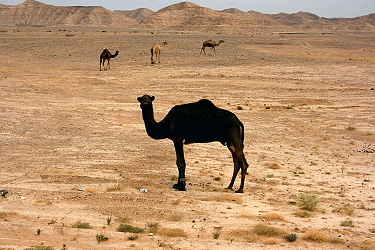 Nobody is driving on the road...sometimes we see some bedouin tents and dromedaries...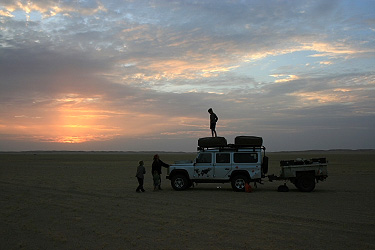 Last bivouac in Yemen.
We are on an immense plain, no wind, no noise, no animals...but silence, the real one !

It's one of our best bivouacs !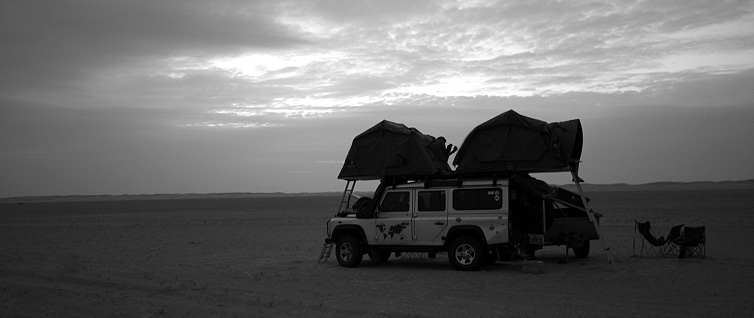 Good bye incredible Yemen ...It's sometimes a bit hard to leave a country which is so beautiful and all those yemenis we met, who were so nice with us...