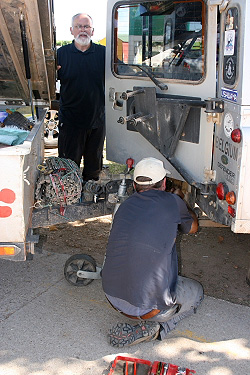 In direction towards the Cape Agulhas, a small technical problem : the back door is blocked by the handle of the brake of the trailer… How is it possible? Papy and Daniel take nearly one hour to fix it…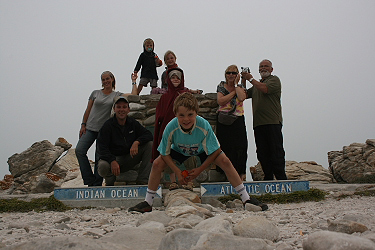 Cape Agulhas is the southernmost point of Africa ...
The official meeting place of the Indian and Atlantic Oceans is here !

Here, the needle of the compass indicates the north perfectly. There is no magnetic deviation at this point...

Surrounded by fog, it gives even more an impression of 'the end of the world'. Imposing!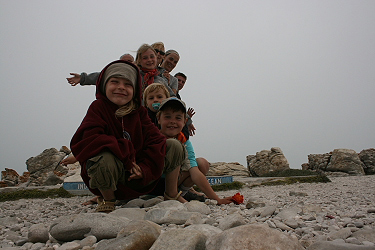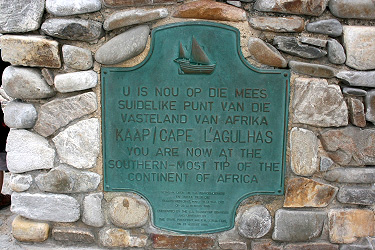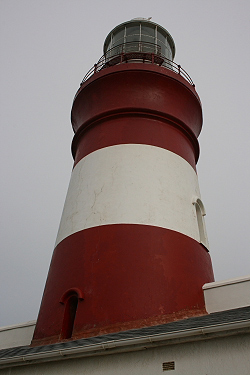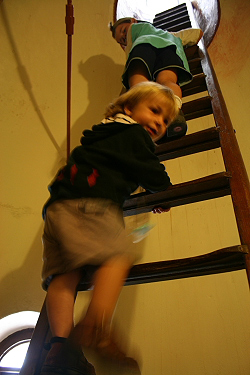 The kids have some difficulties to go up to the top of the lighthouse using the old wooden stairs.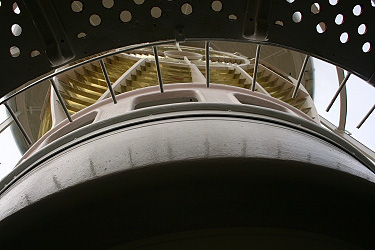 Close to the lighthouse, the remainders of a wreck of a Japanese boat …Today the boat becomes the shelter of the birds. With the fog, the spectacle is impressive.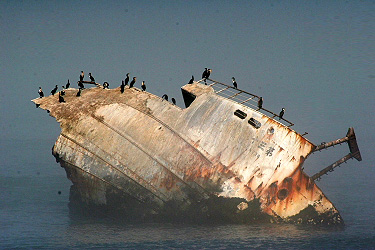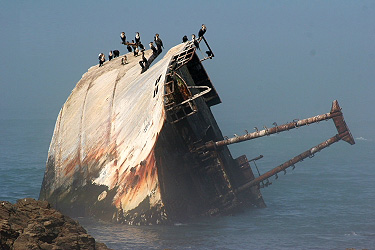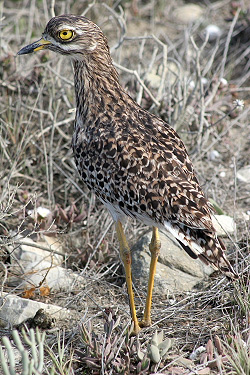 Around the lighthouse ...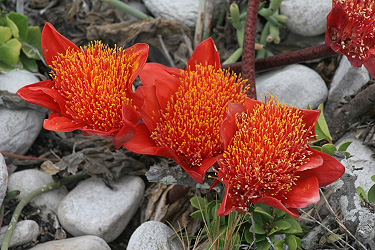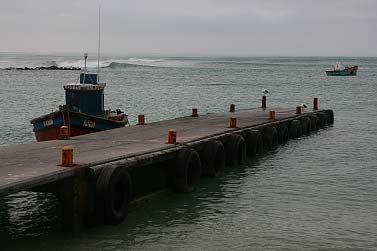 At the port, a fisherman unloads his catch… Daniel proposes to buy one of his fish. The smallest weighs 6 kg and this is fine for us...to organize a BBQ in the sand ... a delight !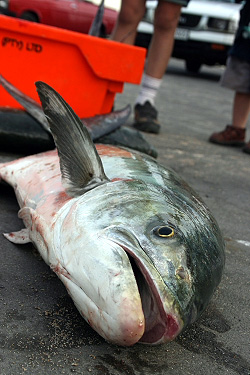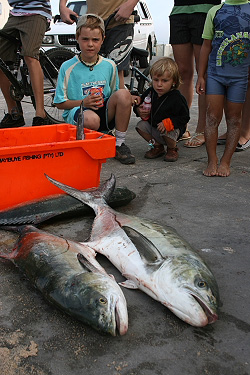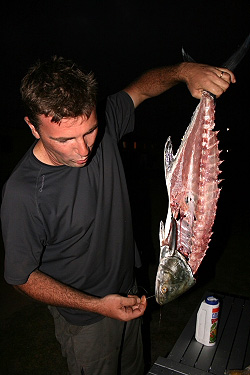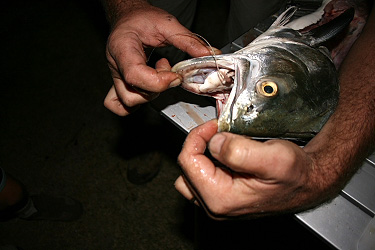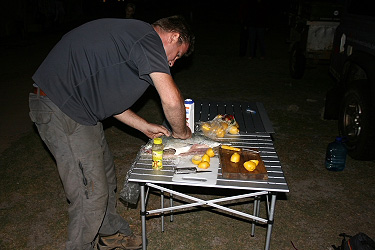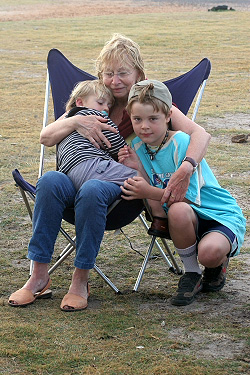 Papy, Nanny and the kids...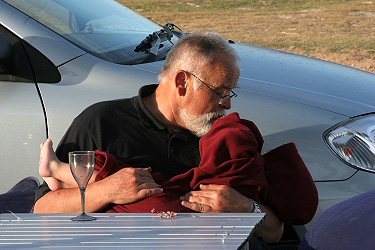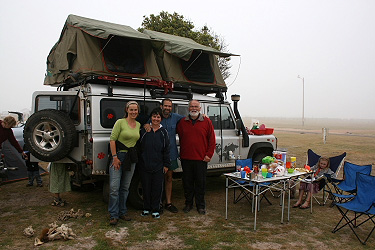 We meet Johan and his wife Tillie. Johan is judge in South Africa. He explains us a lot about his country and gives us tips how to travel in Africa ...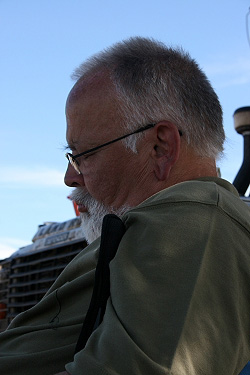 Chuuuuuut...
The sea… at low tide, early in the morning… The sun will be with us today….