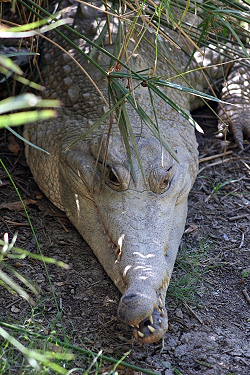 We take the road to the national park "Addo Elephant". On the way, we visit a private farm. That enables us to approach very closely the lions, crocodiles, lynx, ...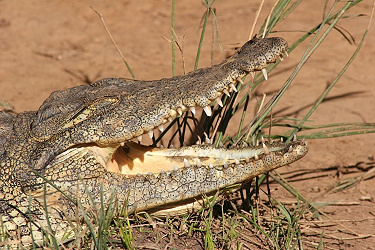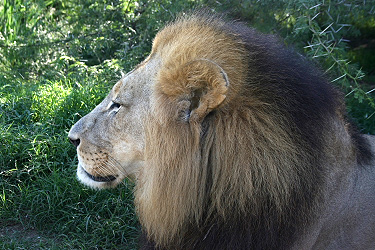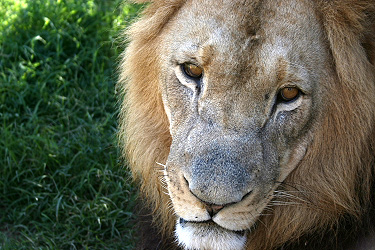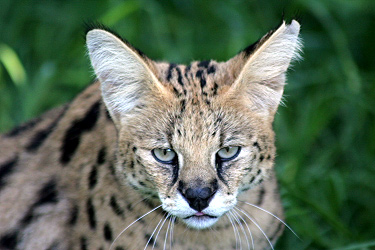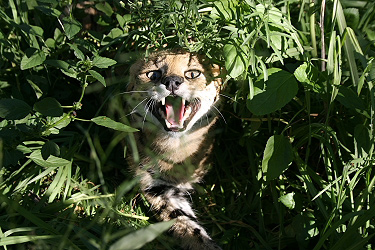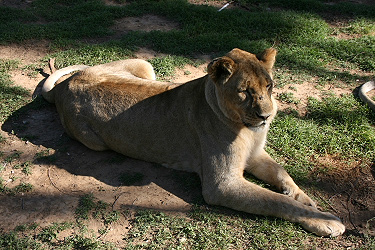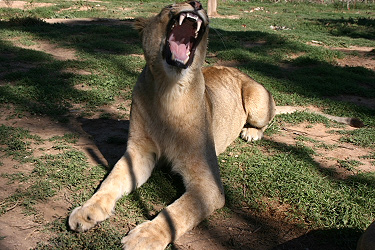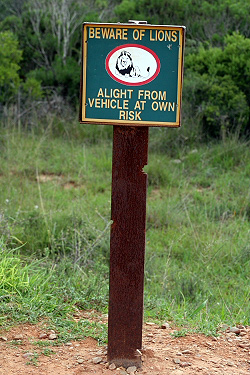 At the Addo park, we go all in the Defender to the look for the elephants and other animals which live there in freedom… and it does not take a long time for seeing our first elephants… brilliant!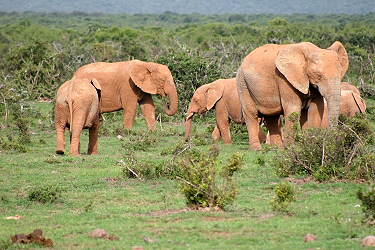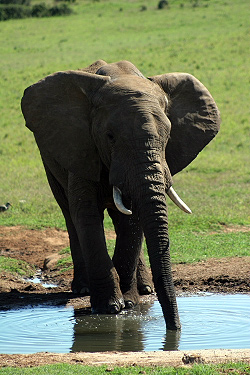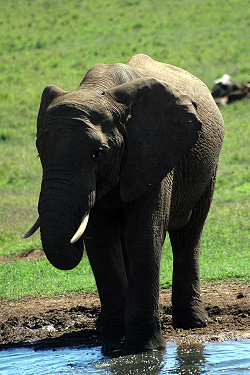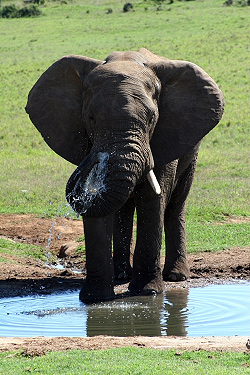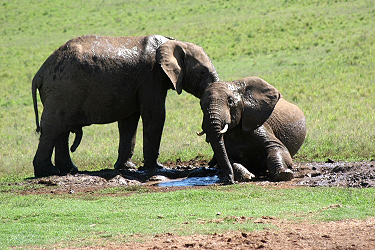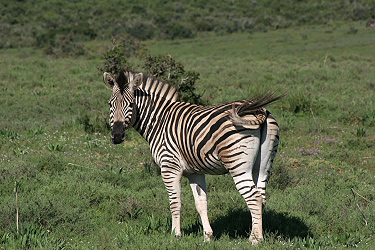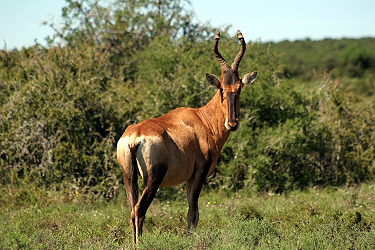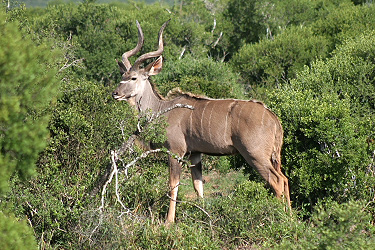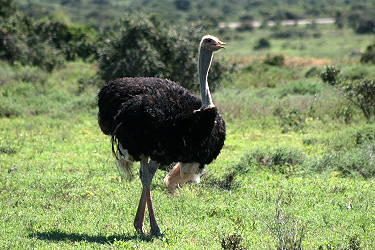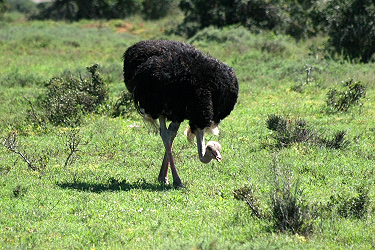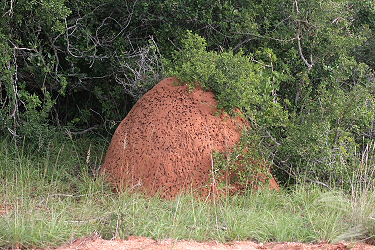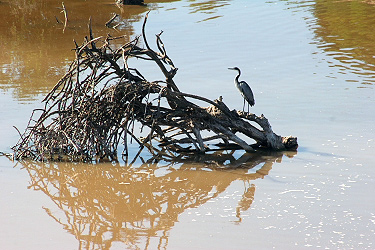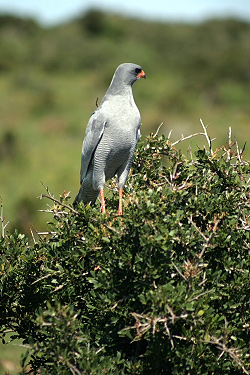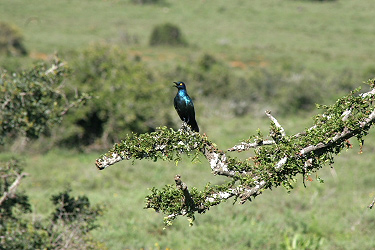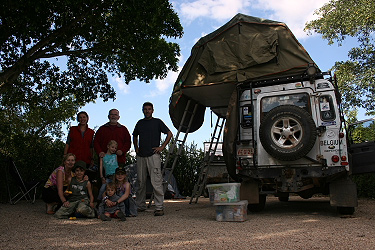 We sleep in the base camp of the park. Papy and Nanny are sleeping with us, in the tents. A first experience for them… but they seem to like it.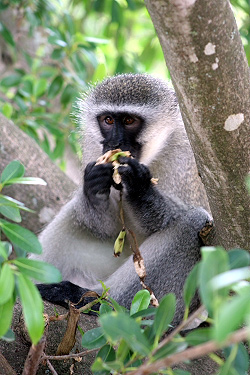 During lunch time, a group of small monkeys has fun to pick us food on the table…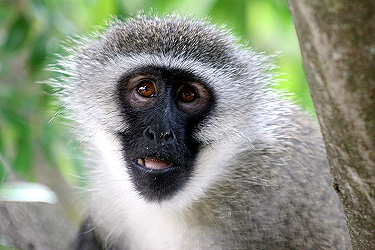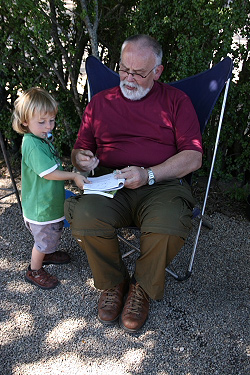 Catherine has assistance for the school…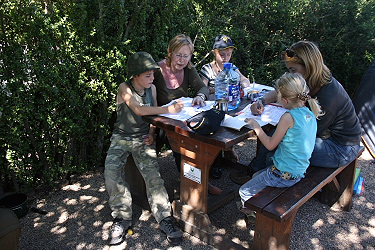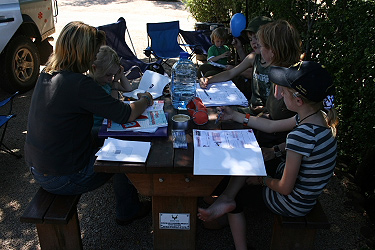 Nanny receives a beautiful flower gathered by Daniel on the roadside…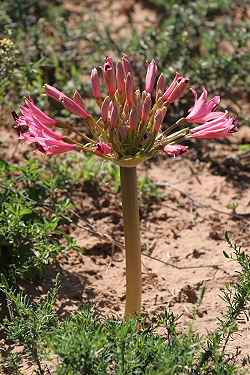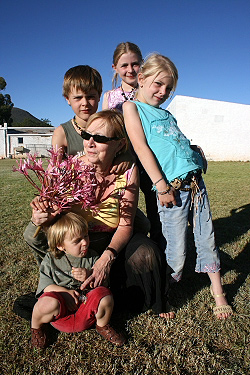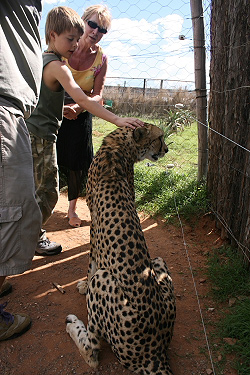 We visit a "breeding farm" for cheetahs. Incredible feeling to cherish this animal which hums like a large cat.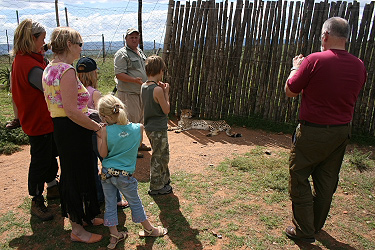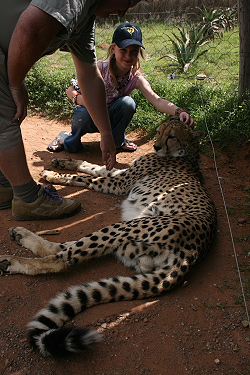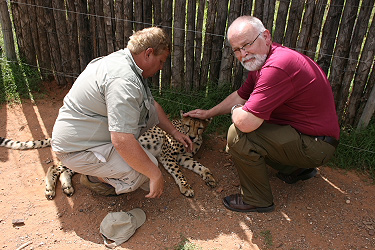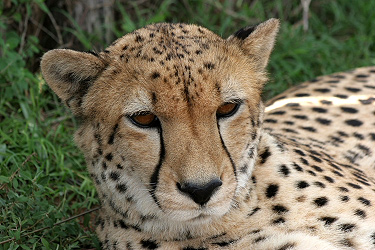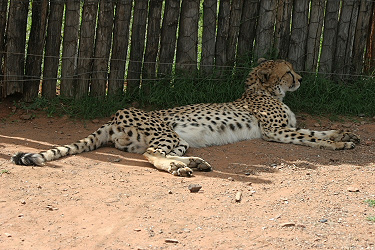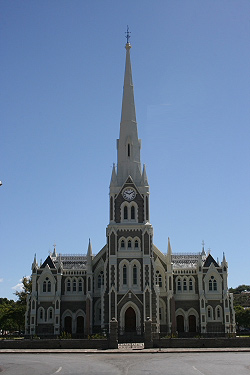 We visit the town of Graaf-Reinet. The Dutch influence is impressive : the "Cape Dutch" style.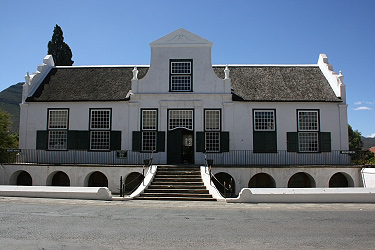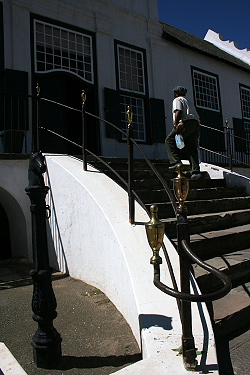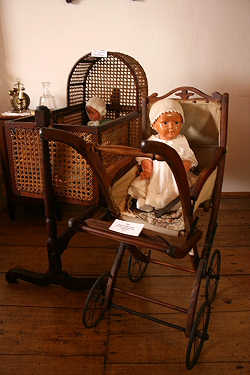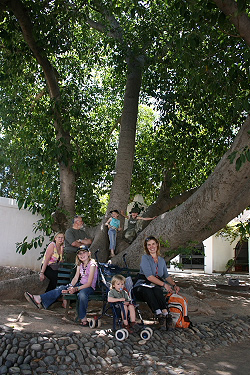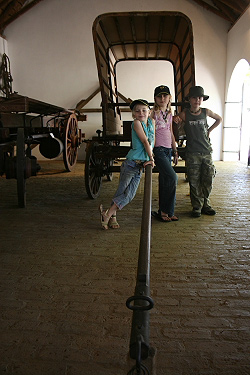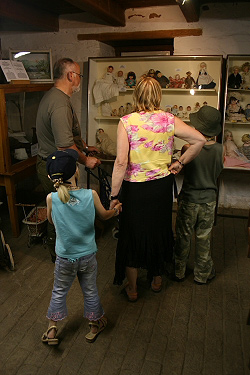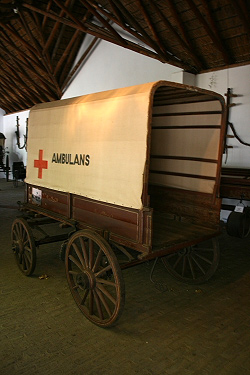 To join the sea, we cross incredible landscapes and finish by a track in a splendid valley, which enables us to join Knysna. We camp there for a few days, at the edge of the lagoon…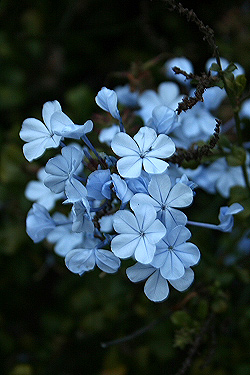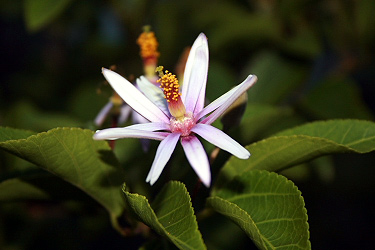 A good fish restaurant at the edge of the Indian Ocean, accompanied by the delicious South-African wine will make it possible for Papy to spend a good night… He must surely dream about the wine …