The children and their new mates...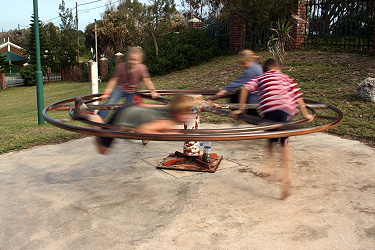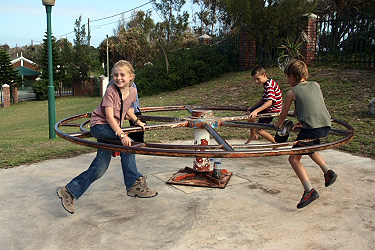 Luka gets hurt on the swing...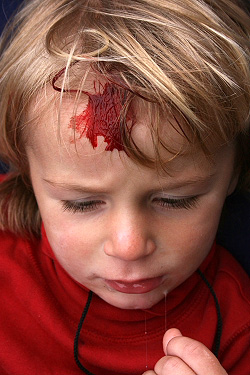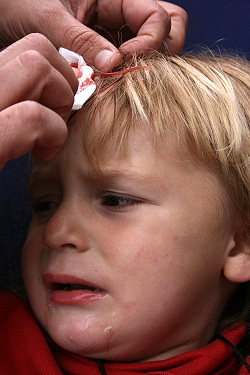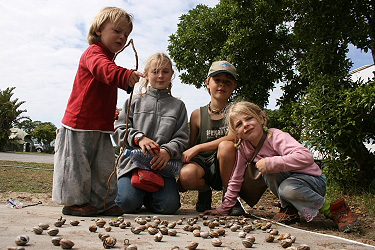 Snails training...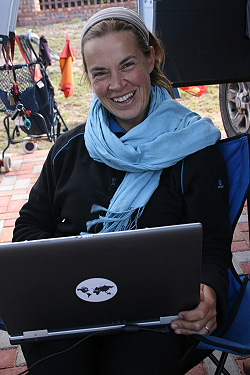 Catherine writes for the next edition of Lonely Planet 'Travel with children'.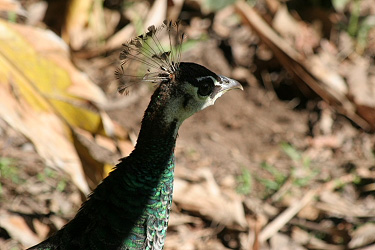 On the Wild Coast, a camping with animals everywhere...
An ostrich disturbs the morning lesson...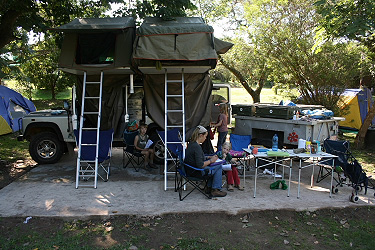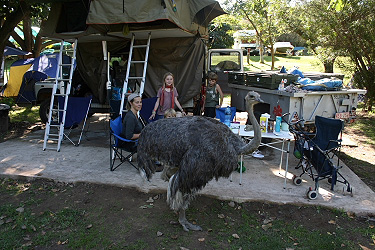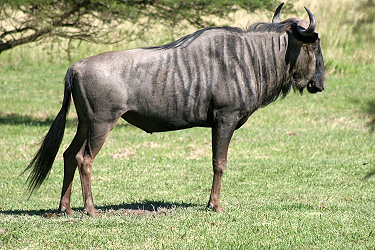 The wildebees ballet...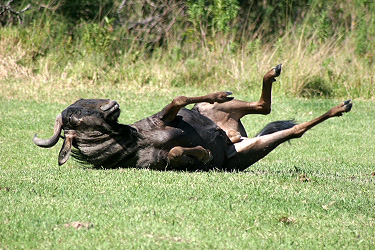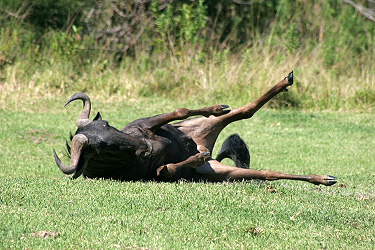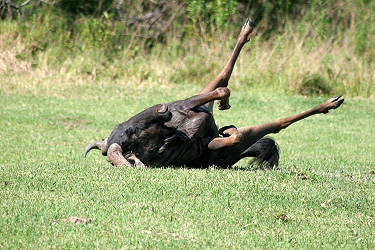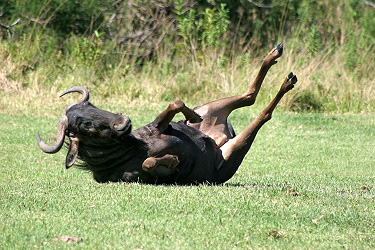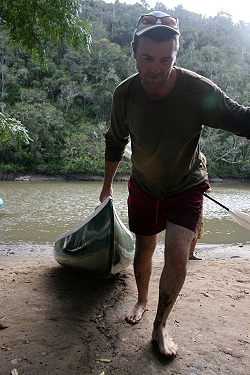 4 hours kayaking on the Kwelega Tidal River... Gorgeous!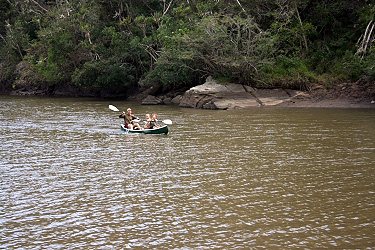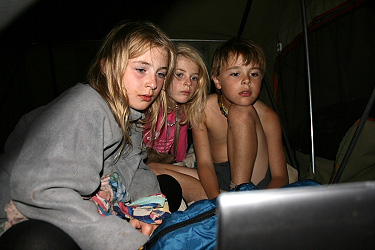 Movie evening in the tent...not even disturbed by the photographer...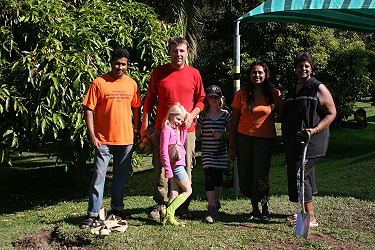 Before leaving the camp, we help Reggie, Sharon and Mendy.

Their van is stuck in the mud.

They offer us a lot of cakes and sweets for the kids...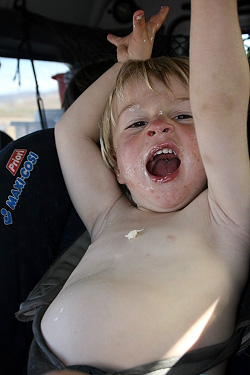 and Luka is happy !
An ostrich comes to greet us and tries to catch some food.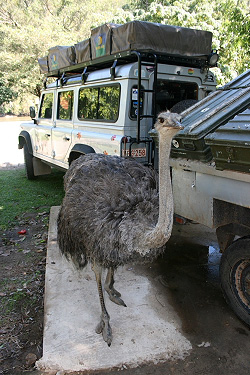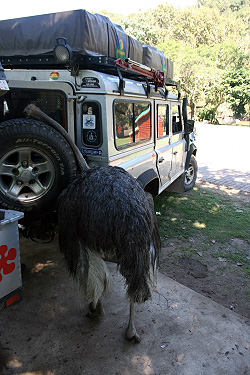 Sacha has his birthday ! 8 years old and pancakes for the breakfast ...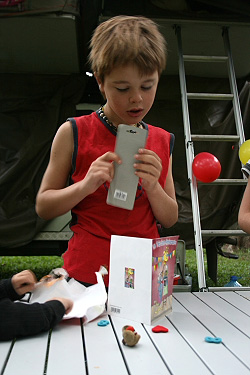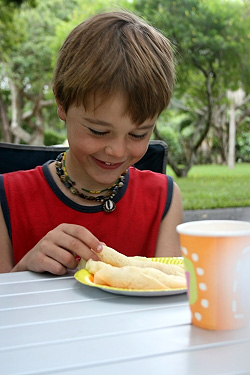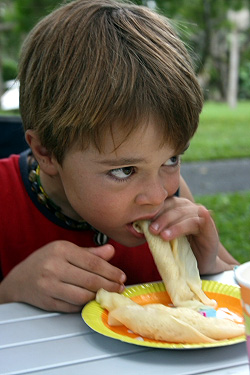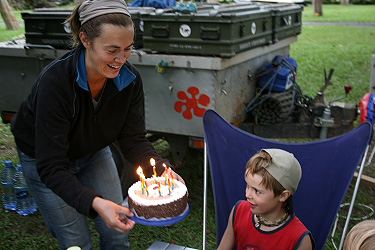 The birthday cake ...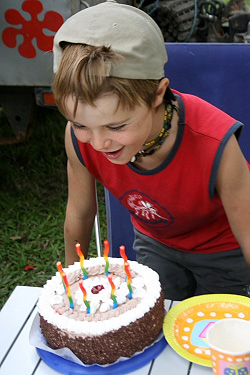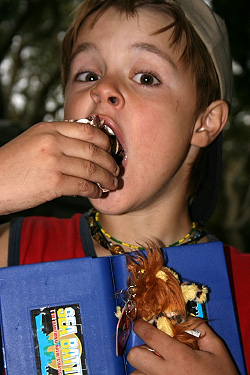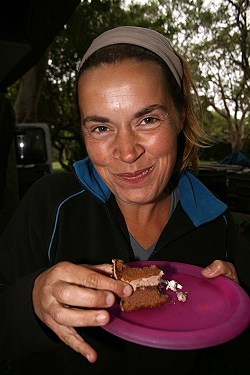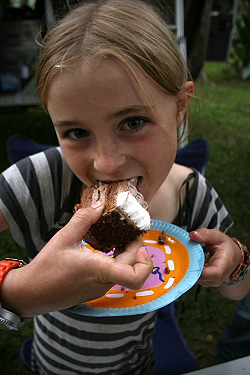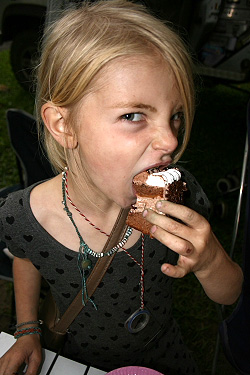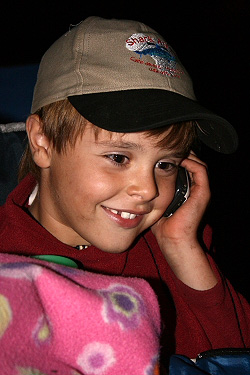 Birthday greetings from Belgium ... Sacha is happy !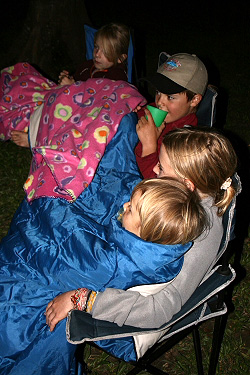 In the evening, a cartoon choosen by Sacha...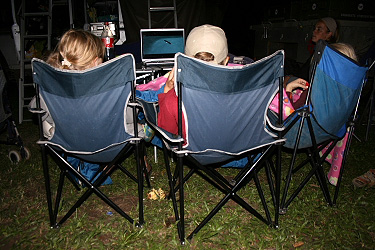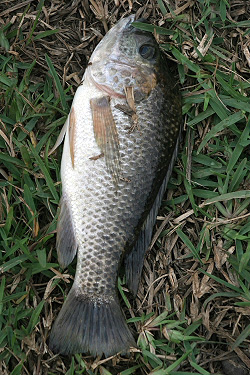 Training of river fishing. 34 fishes in three hours, not too bad for a first trial…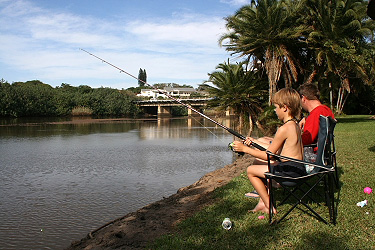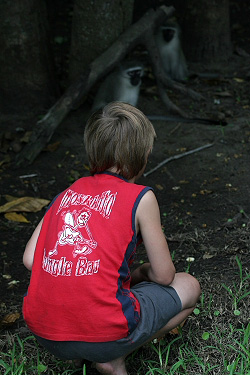 The children try to tame wild monkeys...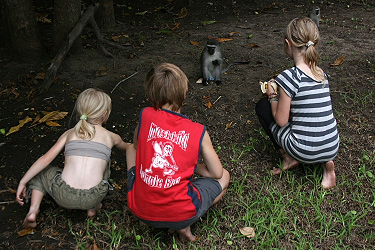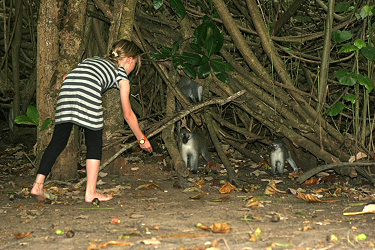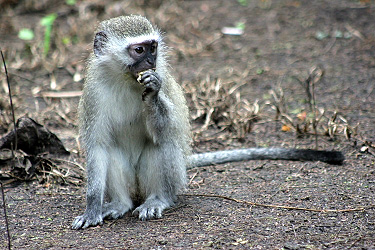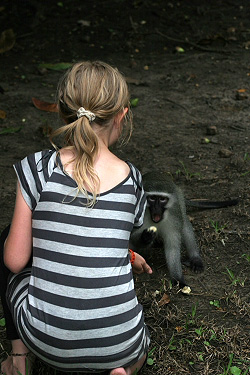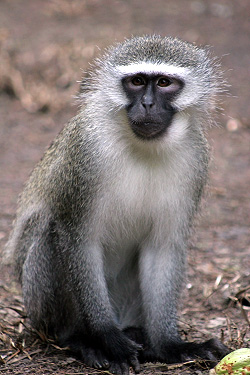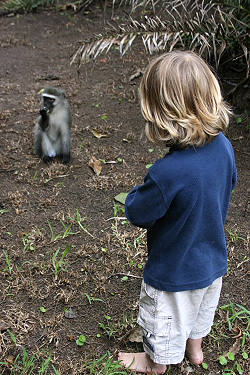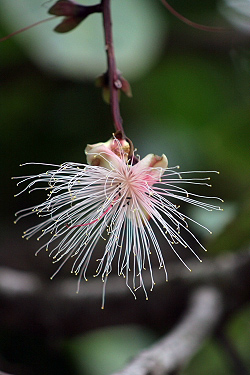 Nature is as always beautiful…