We follow a track which brings us in the middle of the mountains. This time we have to cross small rivers.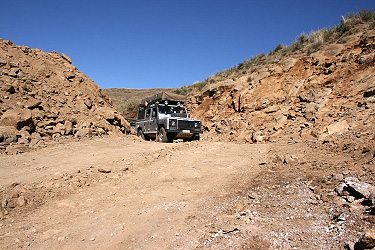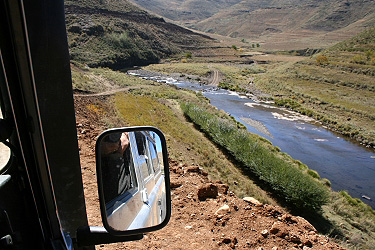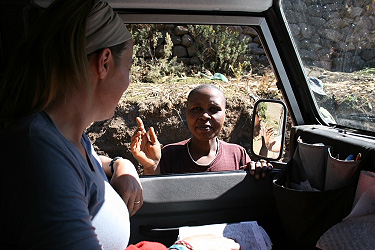 Not easy to ask our way since most of the people speak only Sesotho.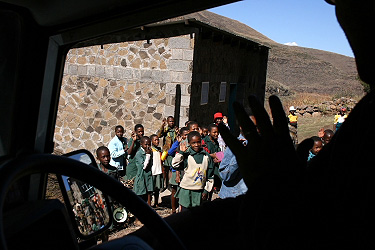 At the end of the track, a group of children greats us… It is the school of the village.
We stop to introduce our family.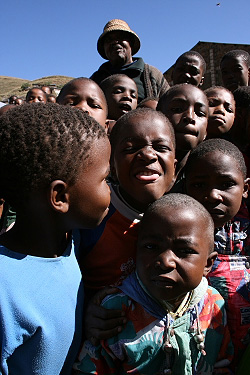 The principal manages several teachers and 136 children…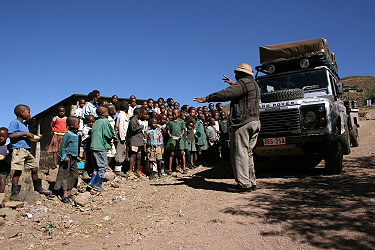 When they discover their image on the digital camera, they all want to be photographed…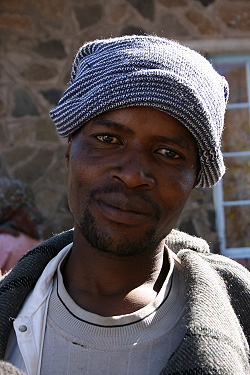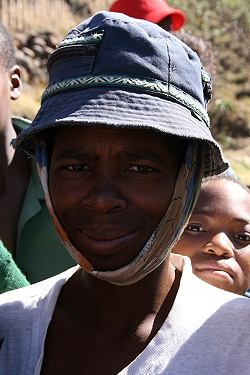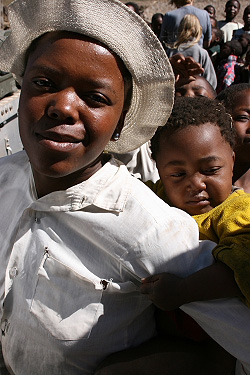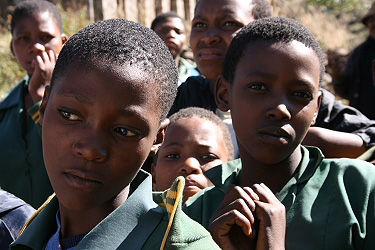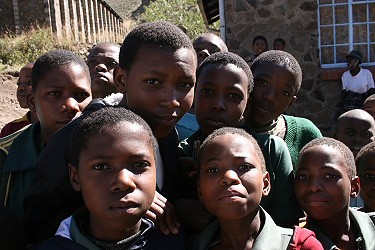 Catherine films with the screen put on the reverse side… the children see themselves on the screen and that amuses them a lot.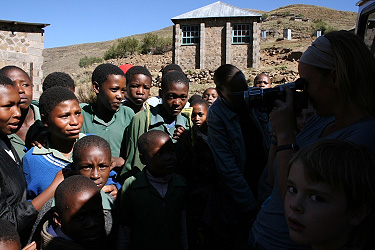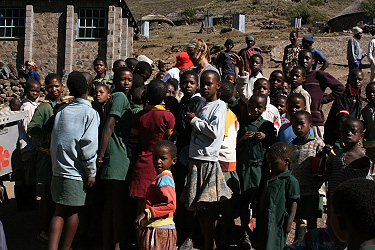 Luka becomes the whooping-cough of the school. Everyone wants to carry him. They are astonished by his weight for his age!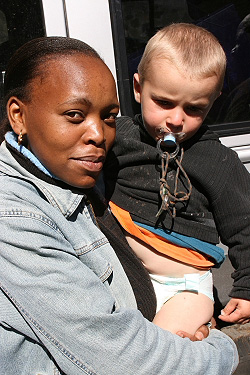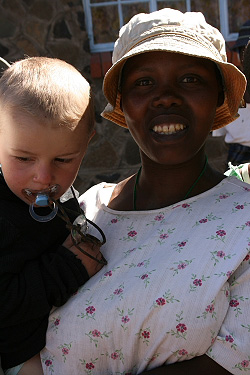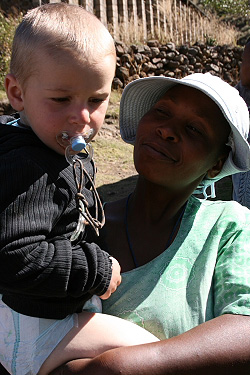 Our children are embarrassed in front of the teachers…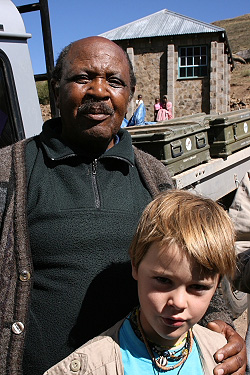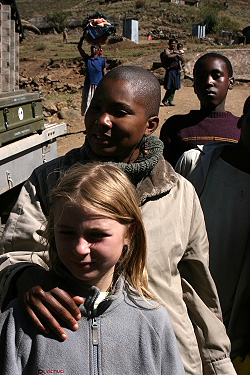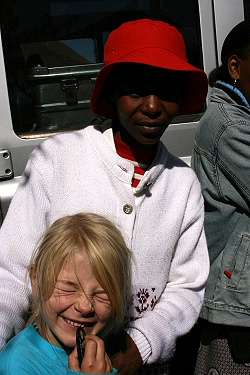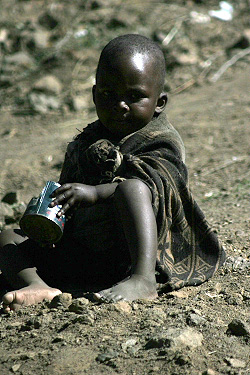 What a fantastic experience!