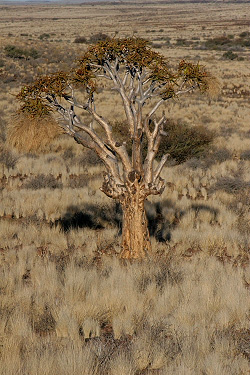 Arrival in Namibia through the desert....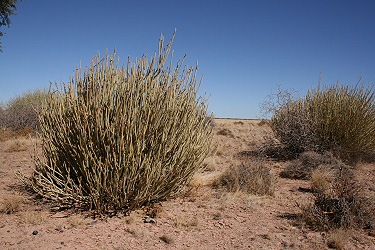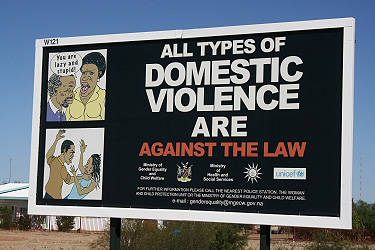 A small village.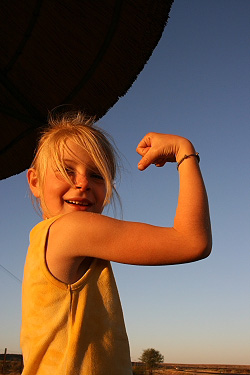 Emma and her muscles ...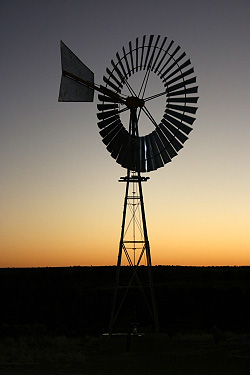 Colours at the sun set are amazing..
Our first night in Namibia...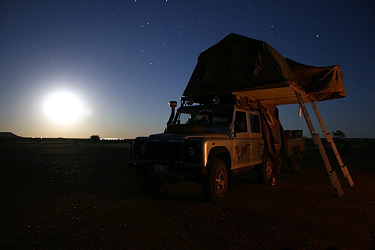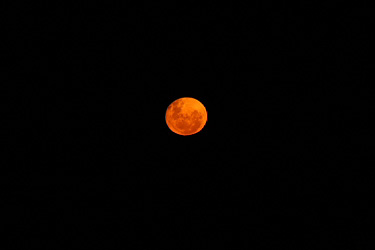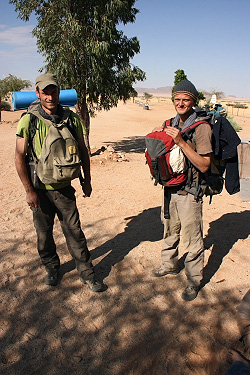 Julien and Blaise, 2 french guys, met on the desert road...they will travel with us for a while, either on the trailer or on the roof of the car....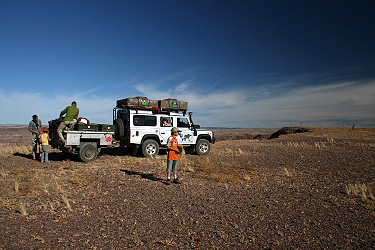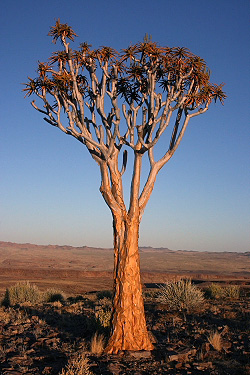 Next to the Fish River Canyon ...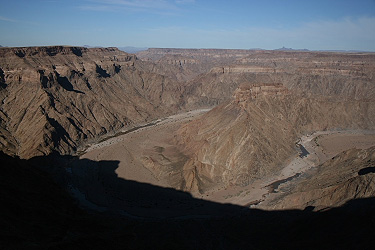 The canyon ...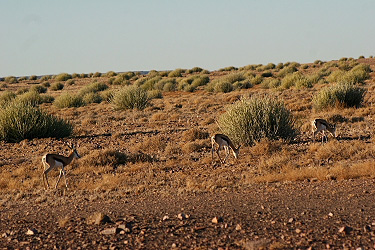 Surroundings...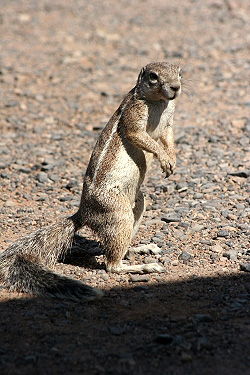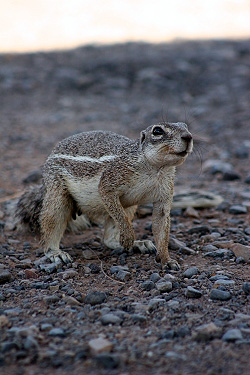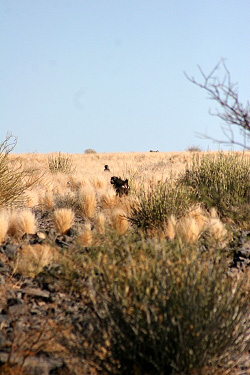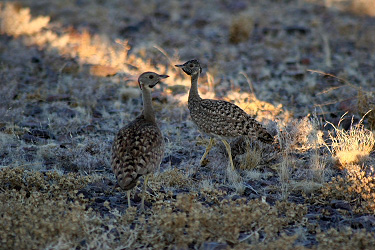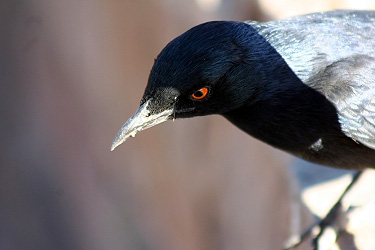 The bivouac in front of the canyon ... the sun rise is wonderful.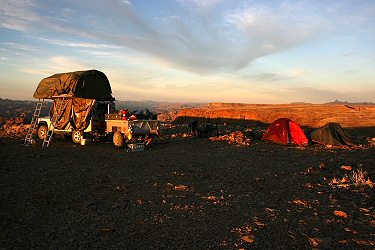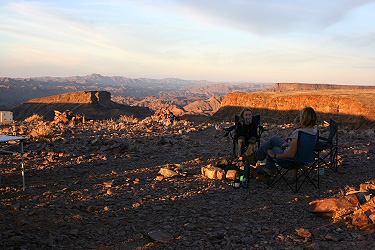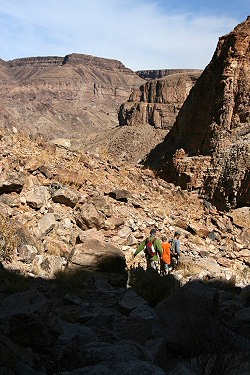 Trekking in the canyon ... it's very hot!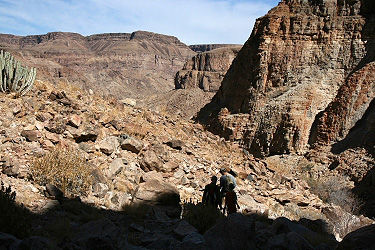 We follow tracks to the Orange River...in the evening : a fire close to the water.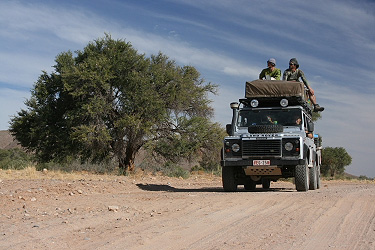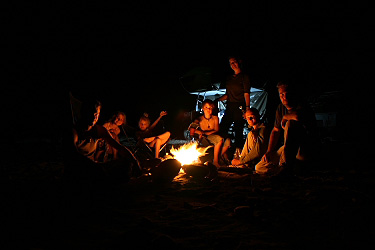 A group of baboons. They just finished to drink at the river bank ...