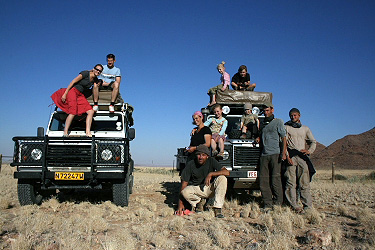 We meet Emanuelle and Jelle, a belgian couple on honey moon with their Defender. They recognized our registration plate...
The dunes of Sossusvlei... even more beautiful than on post cards !

What a dream ...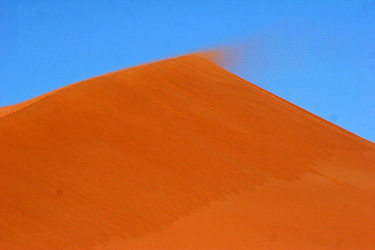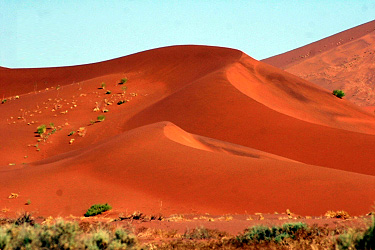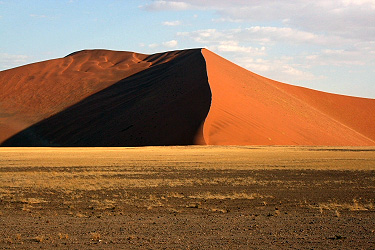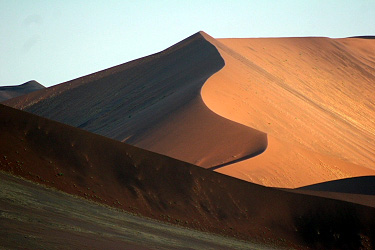 Deadvlei. The scenery is surrealistic ! Luka is very hot !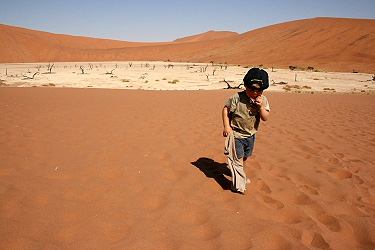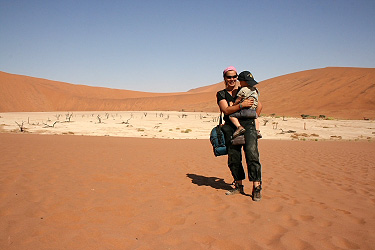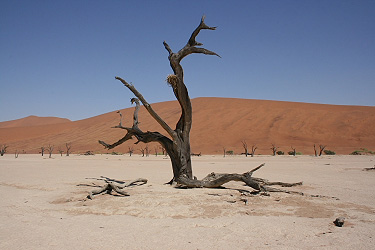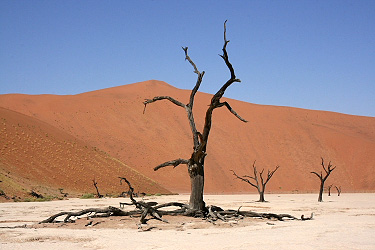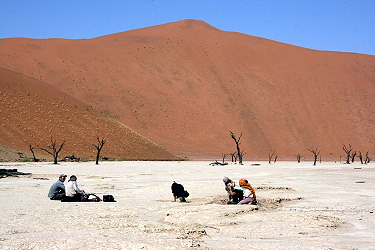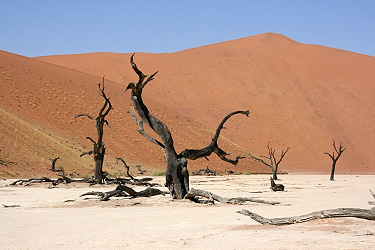 View from the top of a dune ...

The two travellers...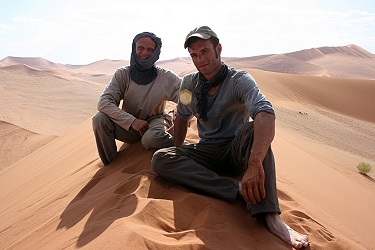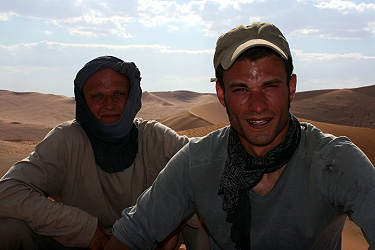 It's very hot and dry but still there is life in the dunes...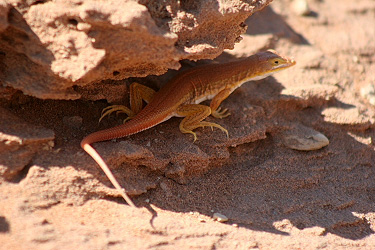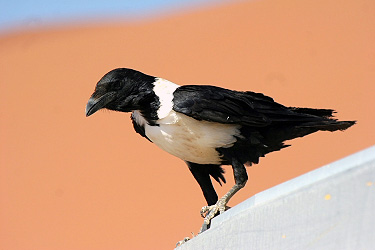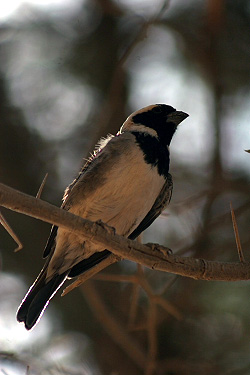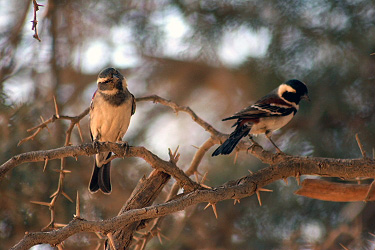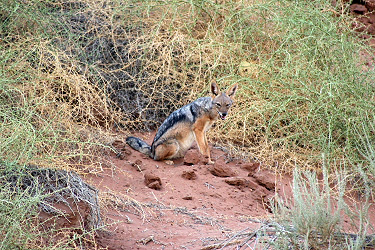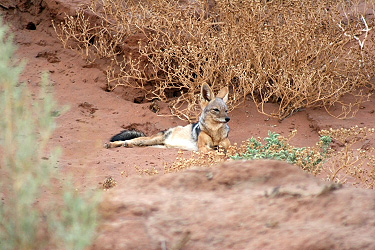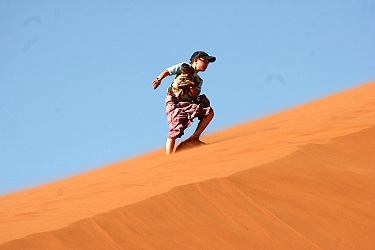 Sand play ...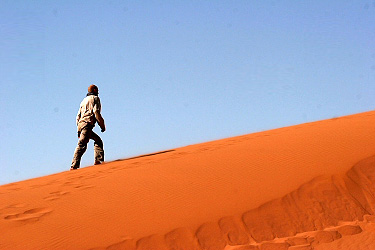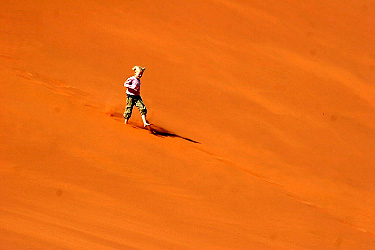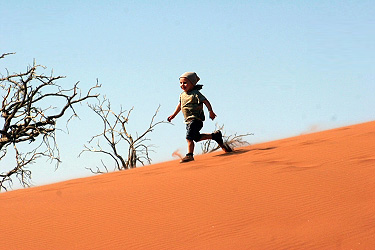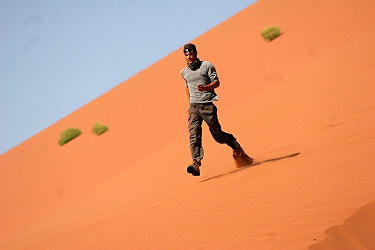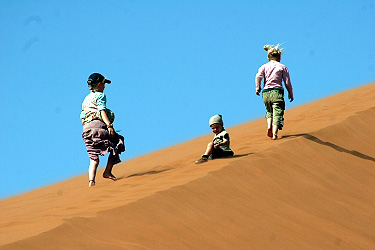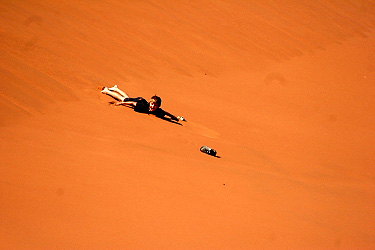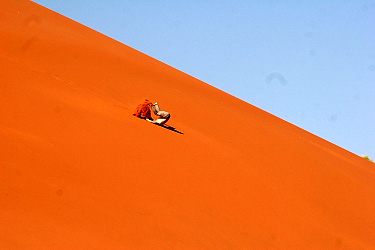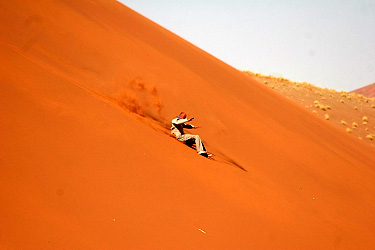 Our Defender crosses all tracks ...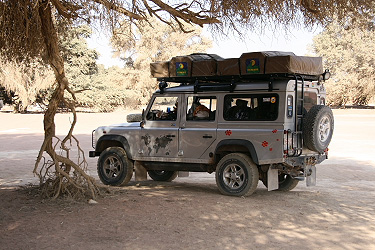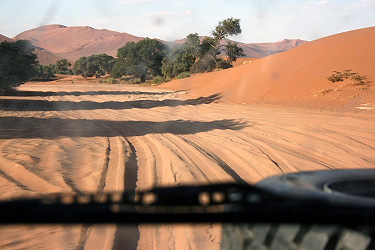 Short break after the driving in the snd. We have to reinflate the tyres.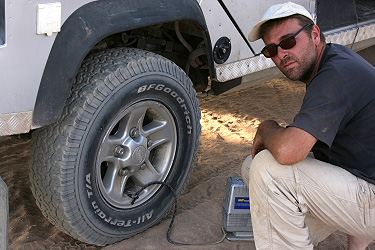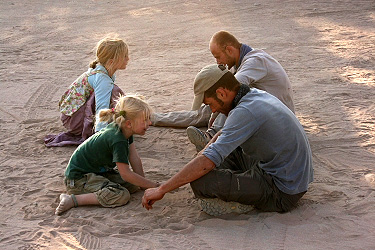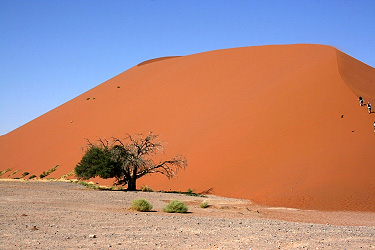 We leave the dunes to continue our trip to the north of Namibia.