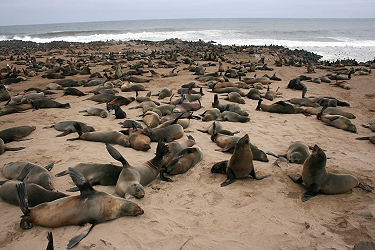 Cap Cross, a seal colony ...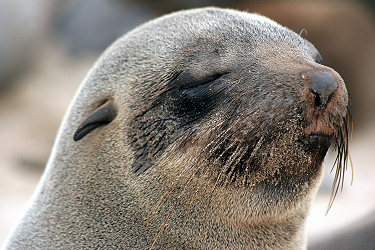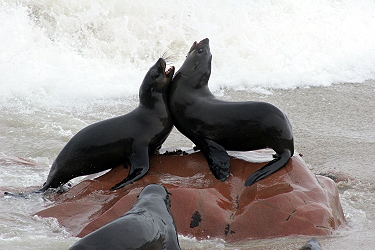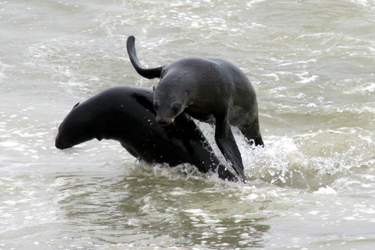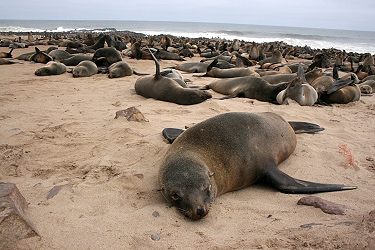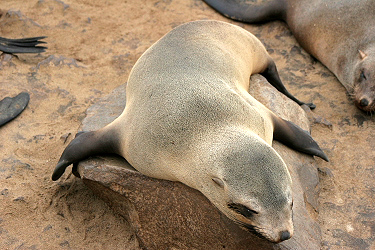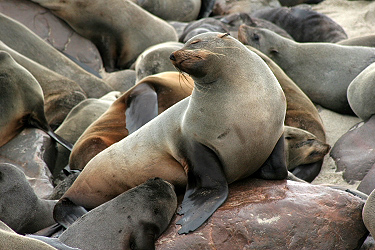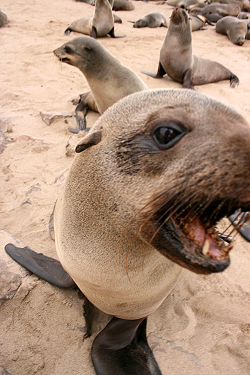 We are so close that we could touch them. But they have big teeth !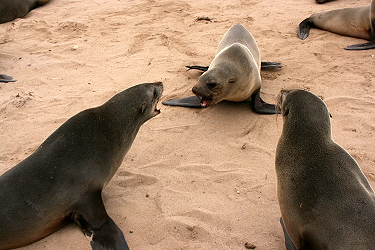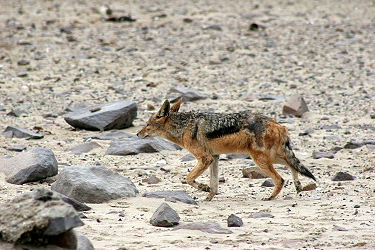 A group of jackals close to the seals.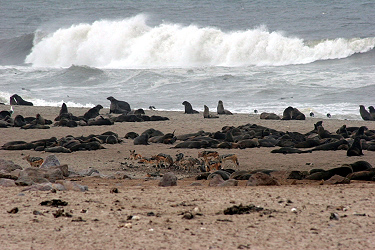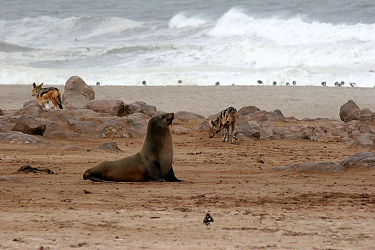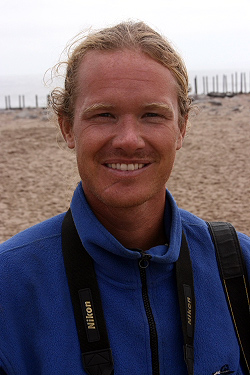 Daniel, a swedish guy, travelling around the world with his bicycle. ( www.scutisorex.se ).
The scar on the chin is the result of a machete stab received in Tanzania...
He needed to go back to Sweden to be operated...but this has not stopped him and he continues his road !
We reach Brandberg out of the tracks...

We see not a single car, except shells...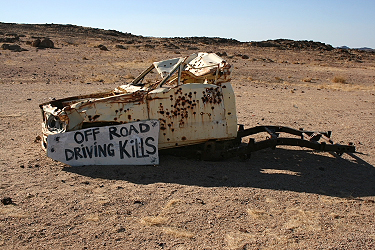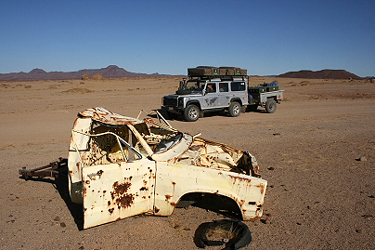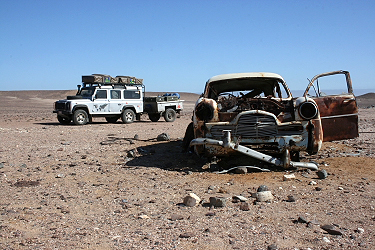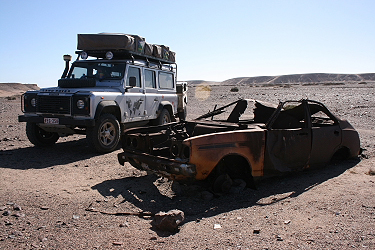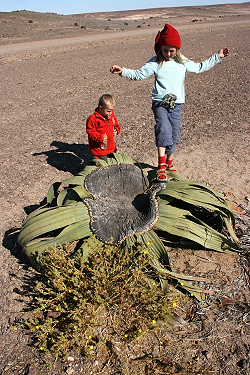 Desert plants...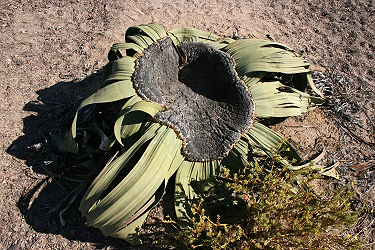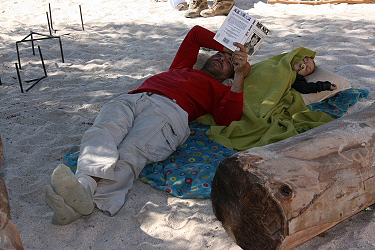 Catherine is sick and we stay in the camping in Uis, waiting that she recovers. Daniel reads and the kids are playing all day long....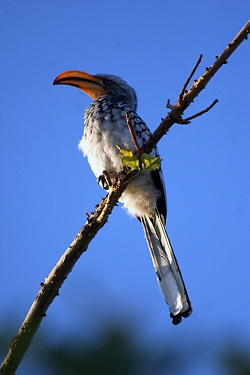 Above us, when we wake up...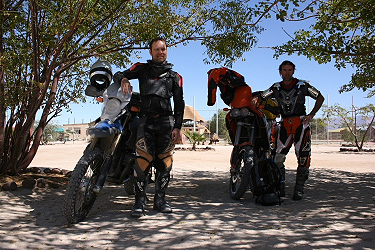 Andy and his friend, equiped for the Namibian tracks...
Catherine is ok after 4 days and we continue our trip to the north.