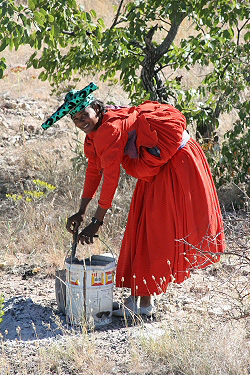 We leave the Damaraland to reach the border with Angola.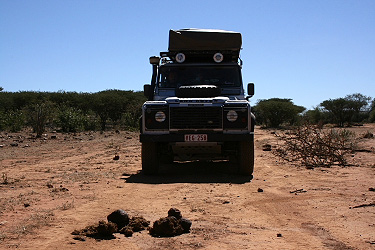 Elephants are not far away...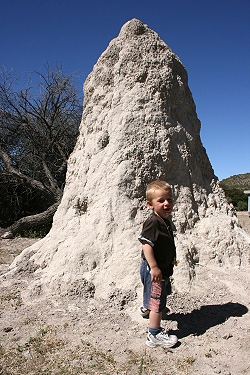 Giant termitary fields...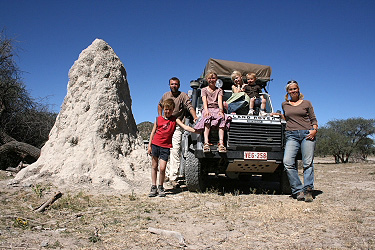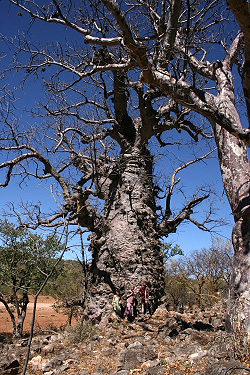 Baobabs ...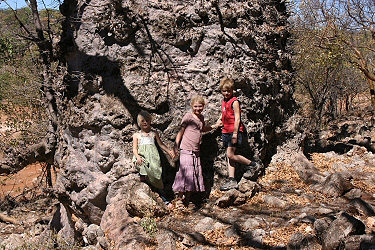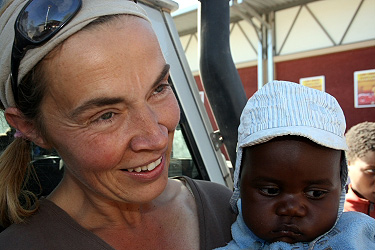 At each stop people are coming from everywhere....it seems unreal...himbas, hereros, ...
In front of us : Angola. The track is amazing. We are looking for Uwe, a german married with a himba.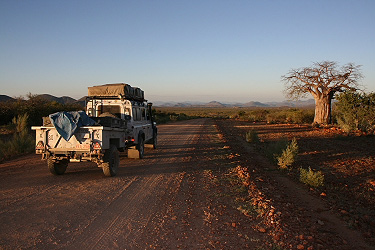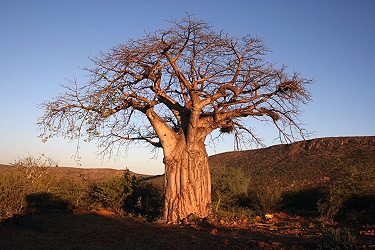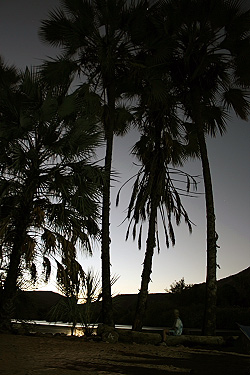 We stay at the camping close to the falls.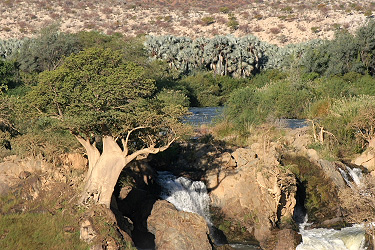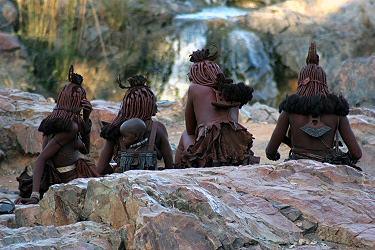 Our biologist catches the animals by hand...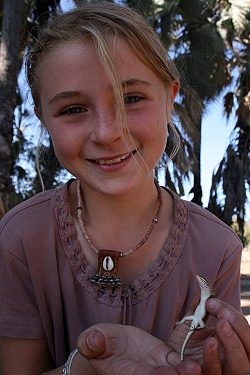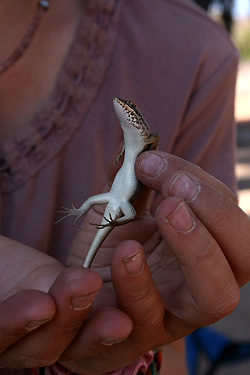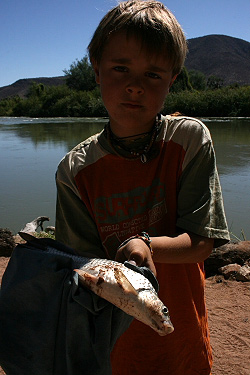 Sacha still enjoys fishing...
Swimming is forbidden because of crocodiles. We have just seen some varanuses.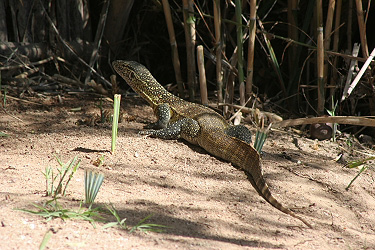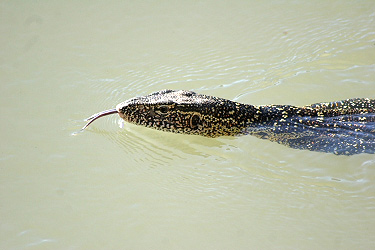 Small girls are asking the permission to make tresses to Emma...just to play with her blond hair.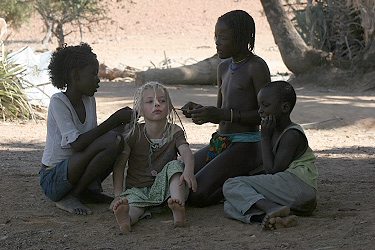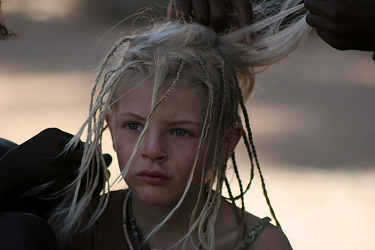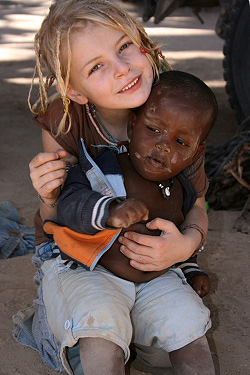 Children meet local kids ...Lisa offers her doll to one of her new friends.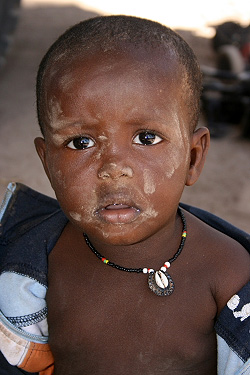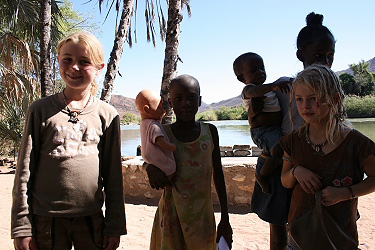 Jean-Claude and Rita, belgians, arrive at the camp with their guide, Jimmy. They are doing a reportage about Namibia.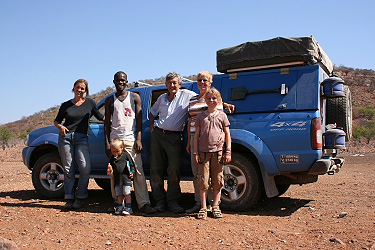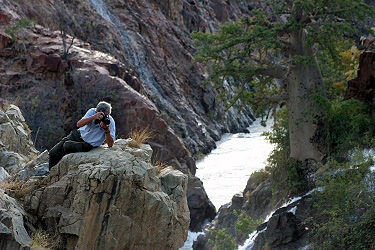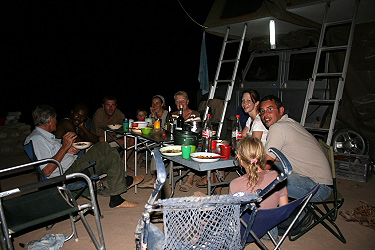 During the evening, we share the dinner with Jean-Claude, Rita, Jimmy & Alexandre and Marianne from France...they have travelled during one year...
Wine and beer are good and everybody speek about his travel experience...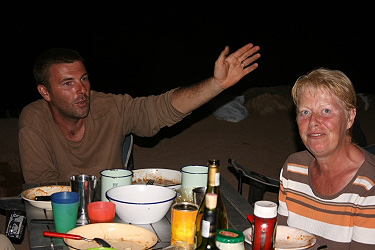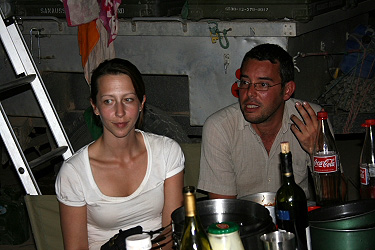 Daniel finally found Uwe ... We will visit his himba village the next day and discover his incredible story.
Jean-Claude and Rita will join us in the morning . Uwe will be part of their reportage and we will be happy to discover it when we are back in Belgium...