We leave Epupa to cross Namibia from West to East to reach Botswana.
We quit Uwe in Kamanjab.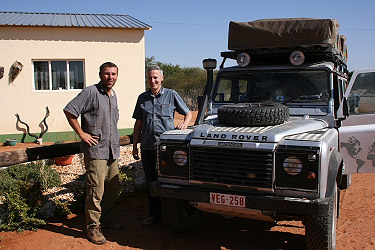 Lionel is a french doctor.
He travels 6 months per year and has visited more than 80 countries.
He knows very well Africa and explains us a lot of interesting things about the way of life in the african countries.
He tells us also a lot about the Buschmen...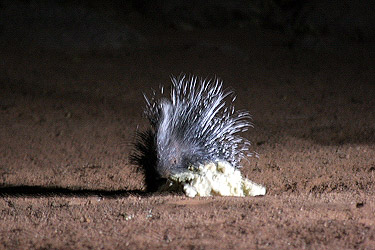 A porcupine by night ...
On the road ...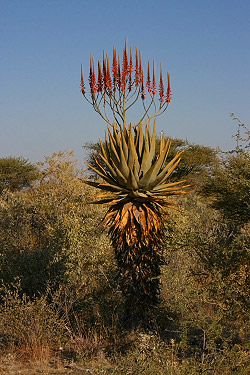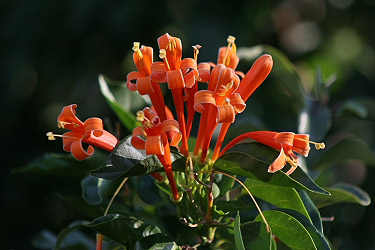 Close to Etosha...a short stop with plenty of birds and flowers in the camp-site...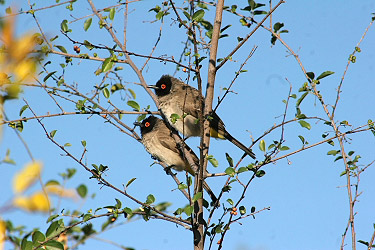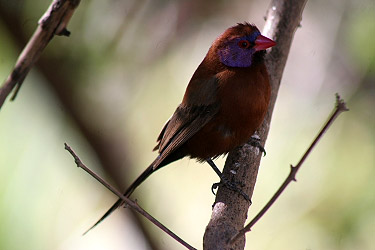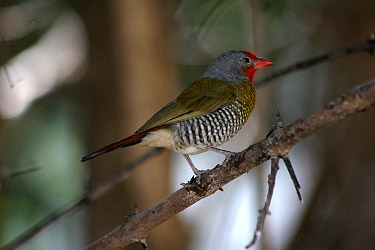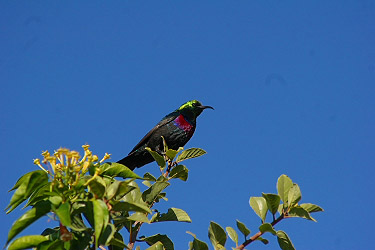 We are getting closer to the Bushman's land.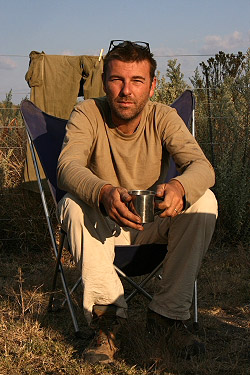 Grootfontein. The stop before the Bushmen.
Daniel has lost Catherine's wallet...
Passports, vaccination certificates, car certificate, bank cards and Namibian $ are lost...
Daniel is not happy at all. ...
Especially because this will change completely our plan...we will have to go to Windhoek, to get new passports...
We decide to transform the problem into an opportunity. Daniel draws a system which will make it possible to lay out the two tents on the trailer… Thomas, a german guy, will do the work with Daniel.
We now have a house on two floors on the trailer. That permits us to use the car without having to fold up the tents…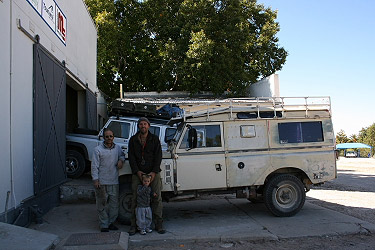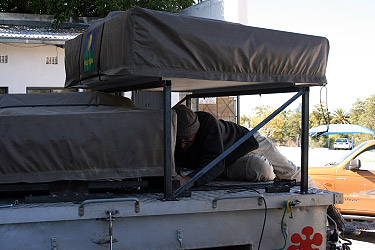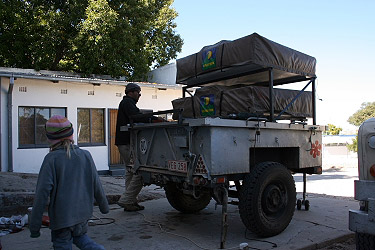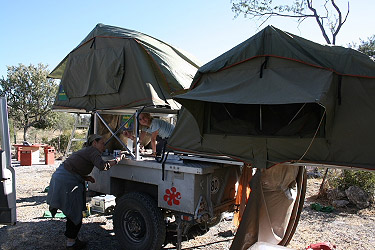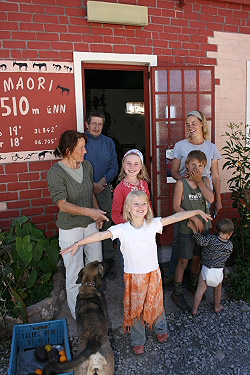 We stay for some days at the Maori Camping. The camp-site is great and Peter and Conni, the owners, too !
Every day we get a fantastic breakfast...What a pleasure !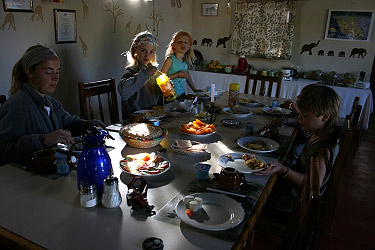 Conni is hyper active. She manages several activities. One of them is the support to a school for underprivileged children..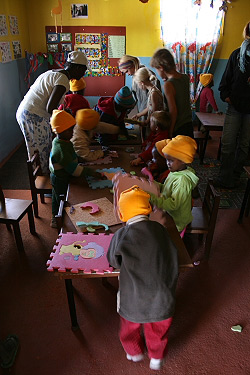 The kindergarten ...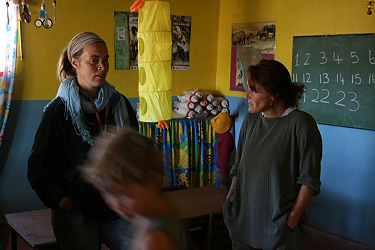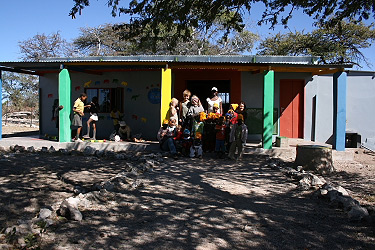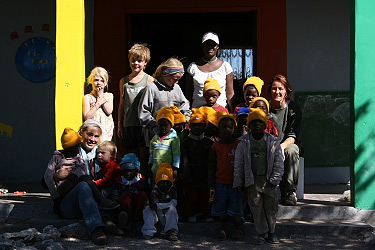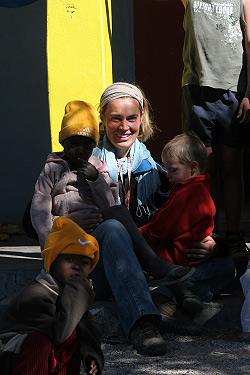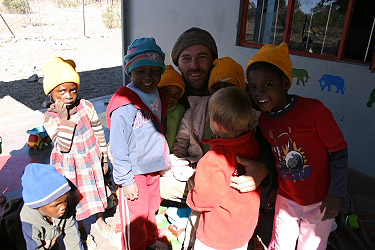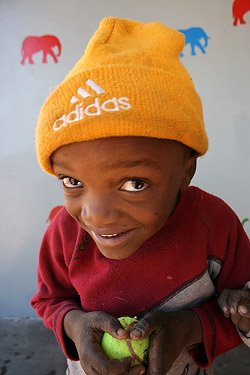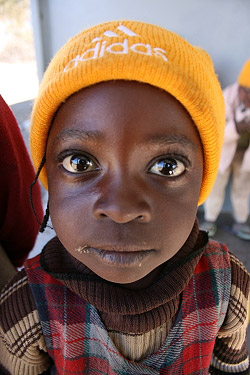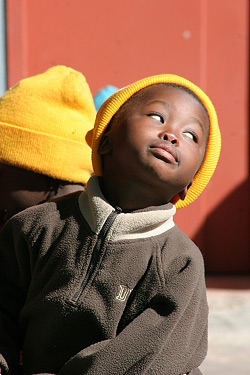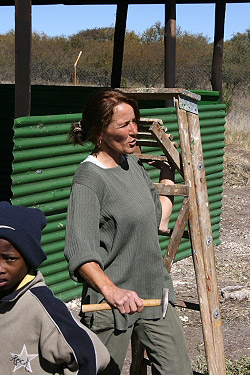 The primary school ...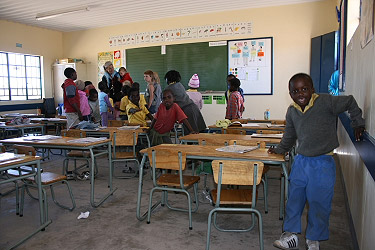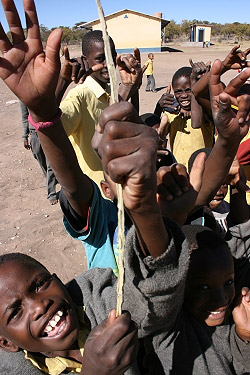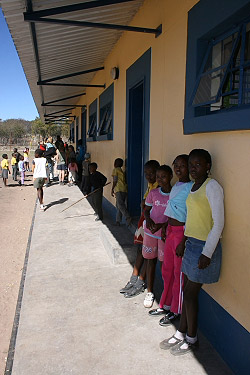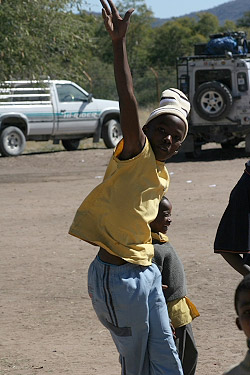 Before leaving for Windhoek, we want to meet the bushmen ...