In direction of the Chobe National Park - a lot of hippos, from very close. Great !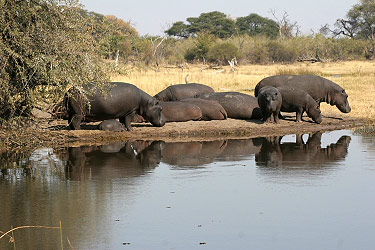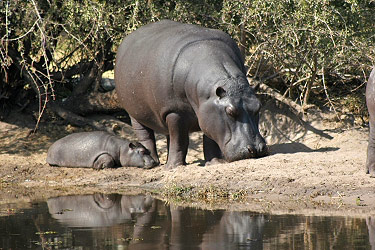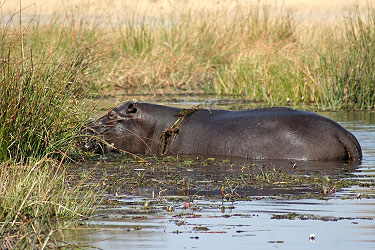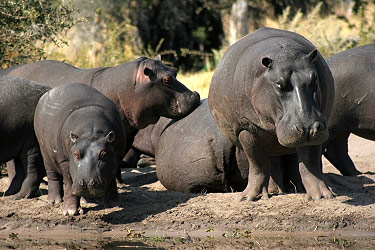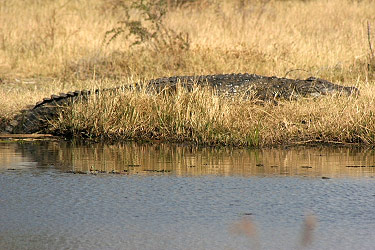 A crocodile ... big !
Is there something to eat here ?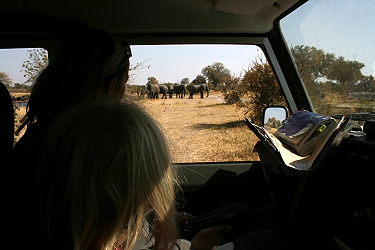 A group of elephants in the middle of the road...small break.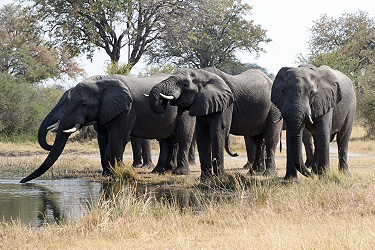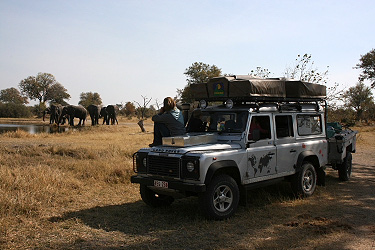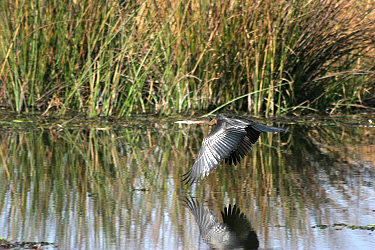 Majestic ...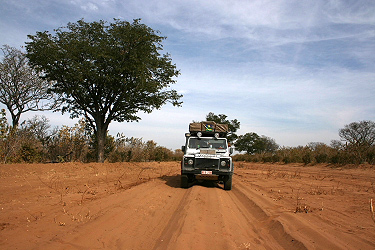 To drive to Zambia, we cross Chobe, the national park. The tracks - only sand- are great, the wildlife too...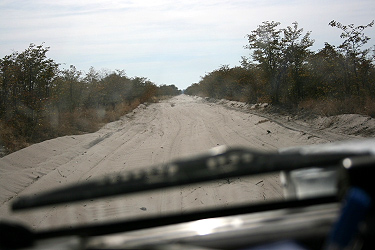 Thanks to the new organization and the weight reduction of the trailer, it's much more easy to drive in the sand.
The landscapes are very nice and the children loved to see the wild animals...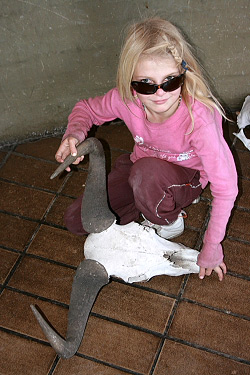 Savuti.
The kids play with animal bones...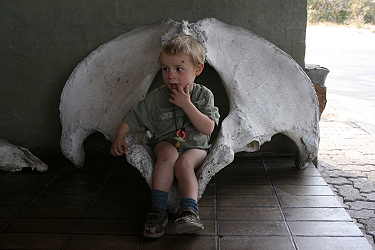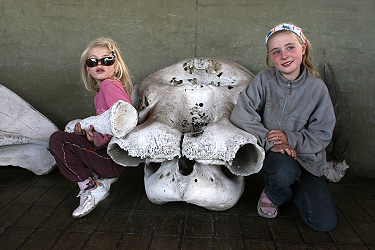 Sacha is very proud... ! PIctures for his school...will you find out to which animals the bones belong to ?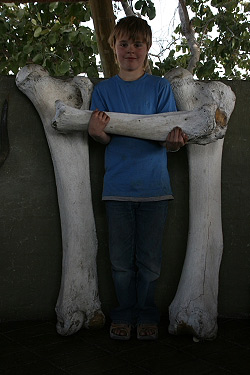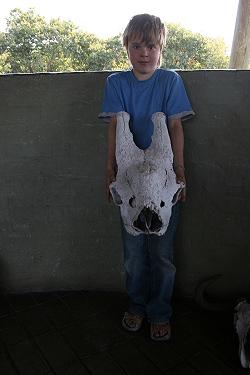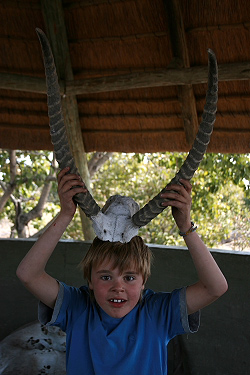 During the set up of the camp, a visitor arrives... Catherine and the children quickly run in the car...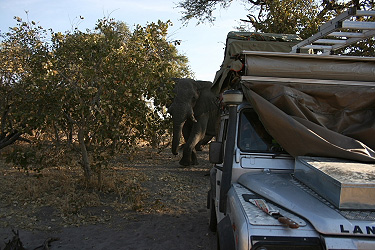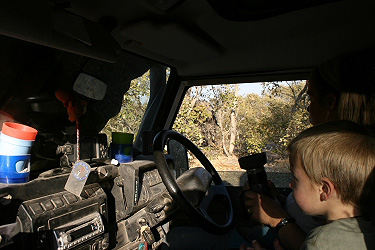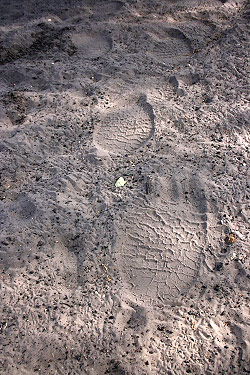 When he leaves, our new friend lets incredible footprints ...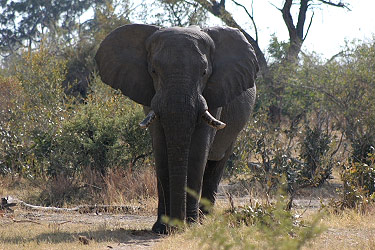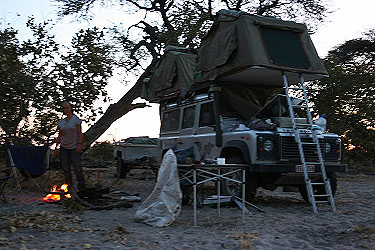 The children are quickly going to bed...the 'camping' is full of lions !
Catherine and Daniel stay close to the fire and listen to the roars of the lions...incredible fealing !
That night Daniel sleeps with Lisa and Emma and Catherine with Luka and Sacha...
The kids are afraid about all the noises we hear.
At the water hole...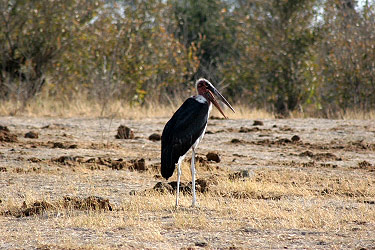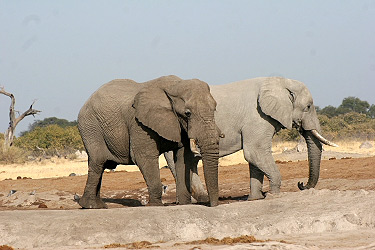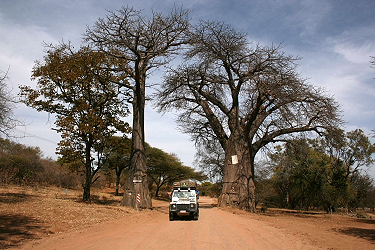 We leave Botwana to go to Zambia. We liked this country.
People are very friendly and welcoming, wild animals are everywhere and landcapes are beautiful ...