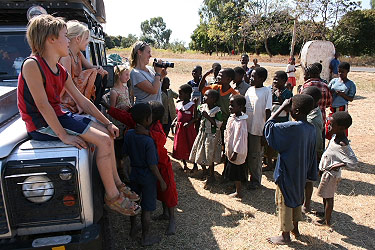 On our way to Tanzania.
When we stop the car, a lot of kids are running in our direction ...here a stop, close to a water pump and a school...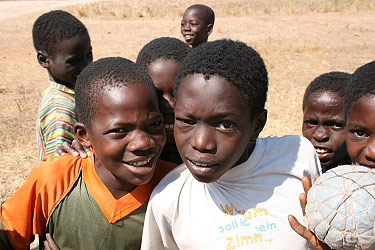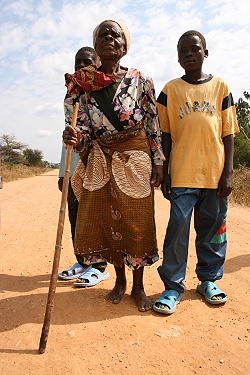 All the persons we meet in Malawi are very proud, polite and welcoming !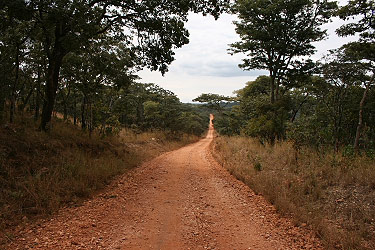 Nyika National Park ...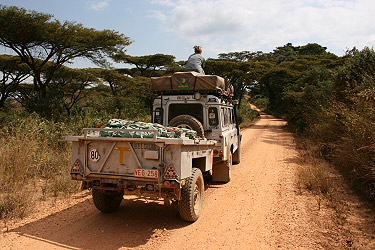 Catherine decides to go on the roof of the car with her camera...not a very good movie !
If you want to see the result - clic on the pic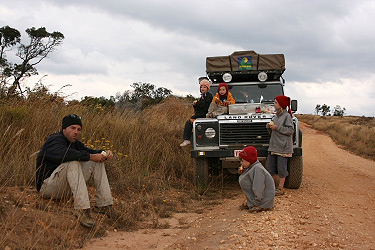 Sandwich break ...it is wet and cold...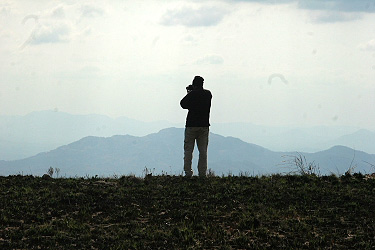 The landscapes are great...

We have an appointment with Cecile and Paul in Tanzania. We decide to drive longer distances than usual, even when it becomes really dark...This will have bad consequences ! An enormous hole in the road and the trailer overturns completely...in the middle of nowhere...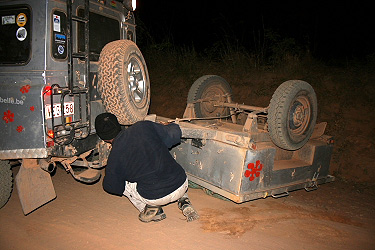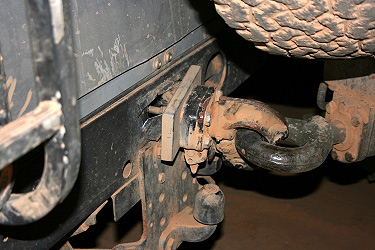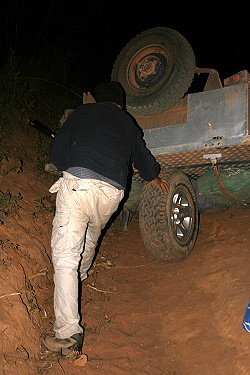 It's very dark and we would need 10 guys to turn the trailer in the right position...Daniel decides to lift the trailer with the high-lift and to turn it with the car, using a strap...and it works immediately !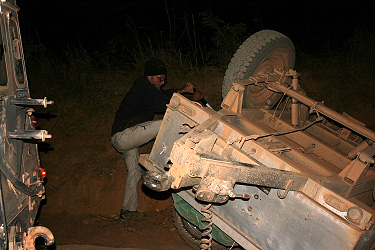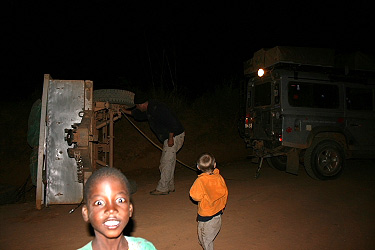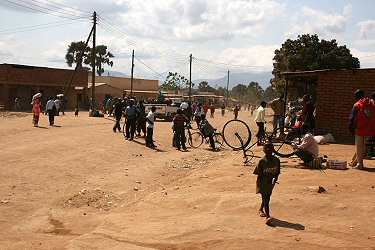 We are obliged to drive very slowly to the next village and wait for the next day to find a welder ...
Not a lot of tools are available ... but a quick solution is found !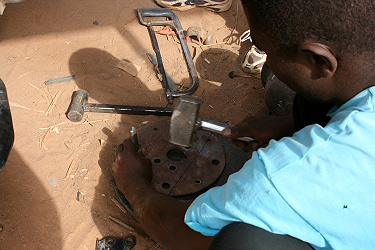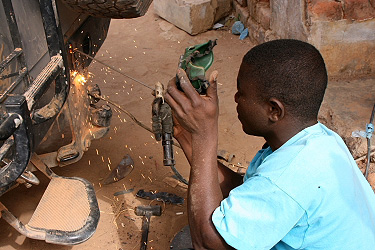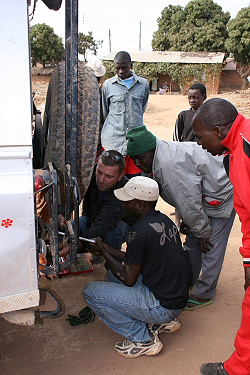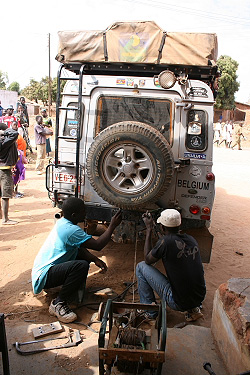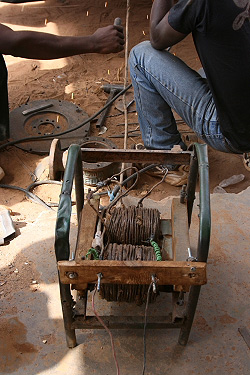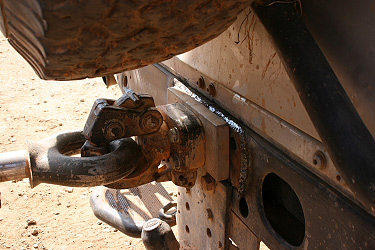 Daniel is not satisfied with the repair but it should be ok to drive like that, until we find a better equiped workshop ...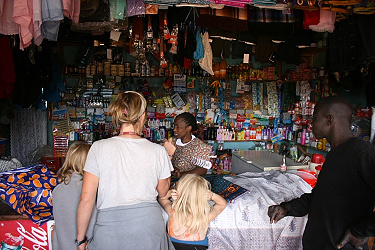 Before we cross the border, Catherine spends the last kwatchas ...the shop owner starts to danse when we pay..."What a good day today !"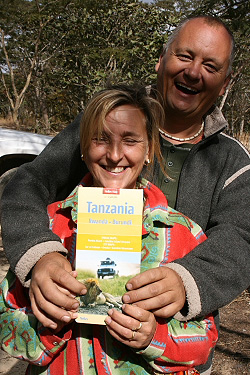 Tanzania. We meet a great belgian couple, Marleen and Guy ! Traveling since 12 years, first with a backpack, then with a motorbike and now with a 4X4...They have been all over the world and love Africa ...It was great to spend the evening around the fire together !