We leave Botswana for Zambia. The border crossing is a bit chaotic...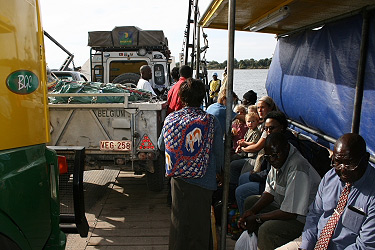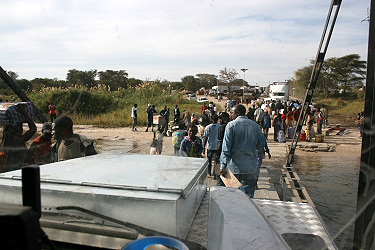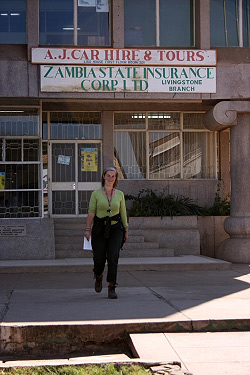 Livingstone. Purchasing of a third party insurance covering East Africa.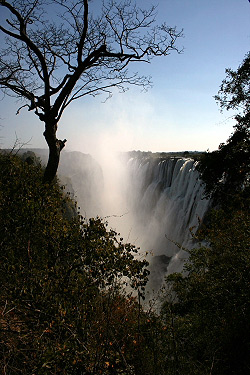 The Victoria falls !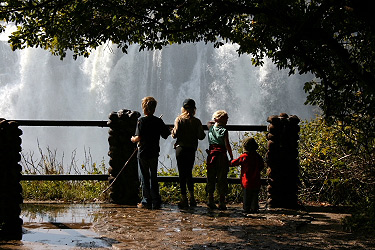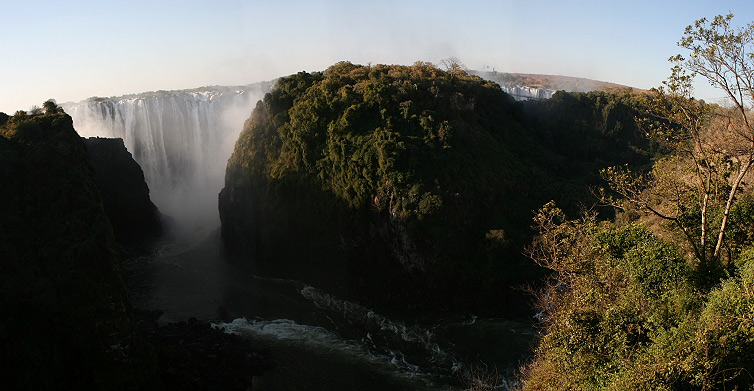 Impressive water flow ...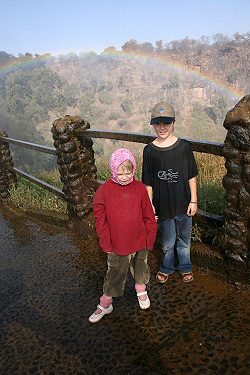 We are wet !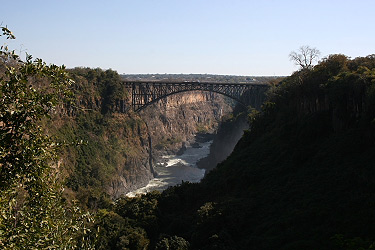 This bridge is the border between Zambia and Zimbabwe and it's also one of the highest bungee jumping place in the world (111m).
Daniel realizes one of his dream. Incredible fealing !
(Clic on the pic to see Daniel's jump)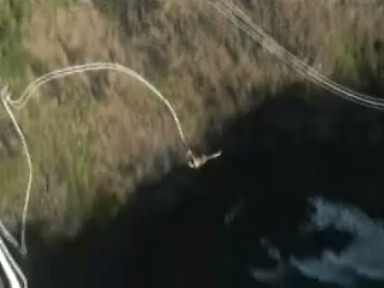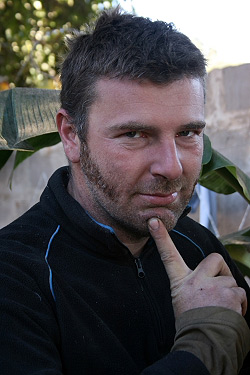 When shaving, Daniel tries different new looks ?