On the way to Marsabit, we meet Alex. He is german and has just ended a year of study in South Africa. He decided to go back to Germany by his own means. We find him in the desert waiting for a lift ... he comes with us, on the roof of the car ...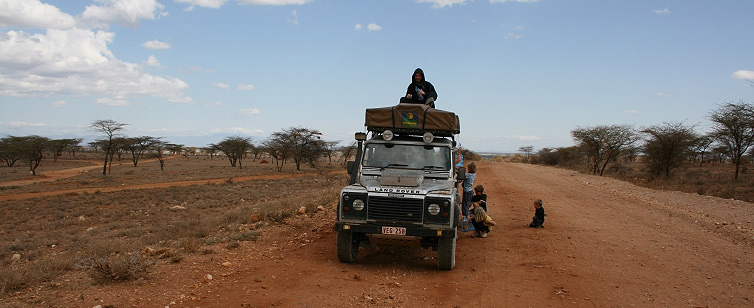 Camels everywhere along the tracks ...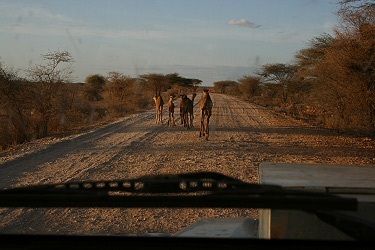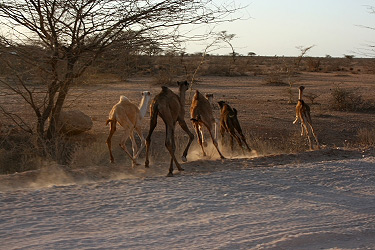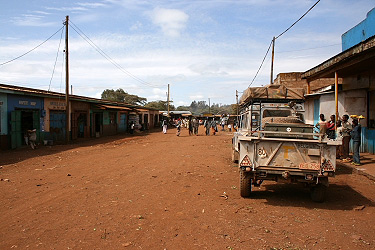 Marsabit, we stay in the Catholic mission.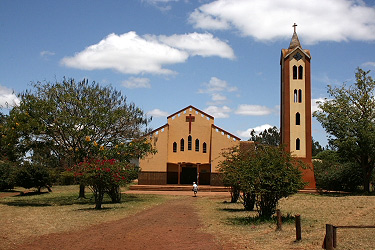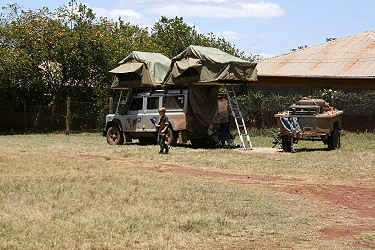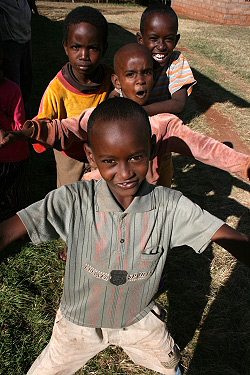 The children and their new friends ...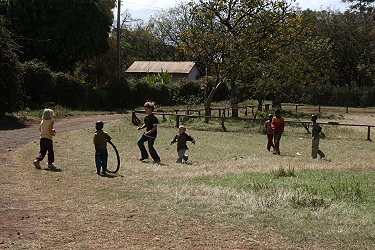 On the way to Moyale. The place is unstable. Many tribes live here and are fighting regularly. A lot of people carry machine guns ... We do not take to many pictures ...

The landscapes are more and more arid ... Even so, we can still find wild animals.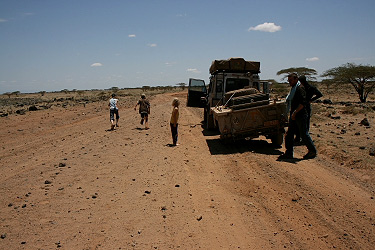 On the Moyale road, it starts to be very hot. Nothing and nobody on the horizon ... Alone in the desert ...
We hear a strange noise and Daniel quickly tries to stop the car ... then we see a wheel that overcrosses us ... strange feeling.
We have lost one tyre from the trailer ... no more nuts to fix it and the braking system completly damaged ... Strange, strange !
The children walk to take back the wheel ...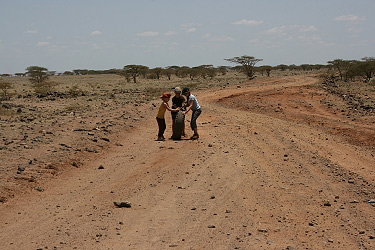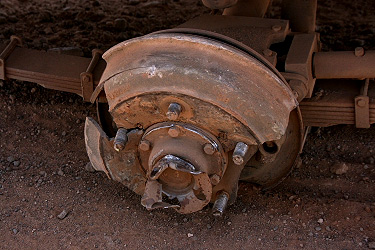 Either the nuts have been stolen, or somebody tried to steel the tyre...What is sure, is that all nuts where still there, when we arrived in Marsabit...
Due to the insecurity on that road, we think first to abadon the trailer but Daniel finds a quick solution and uses the nuts from the other tyre... fortunately this repair will be ok until Moyale, where we will buy new nuts...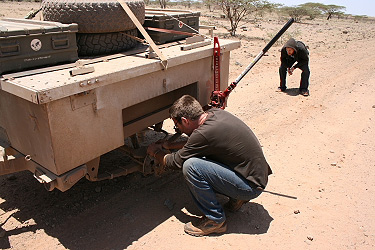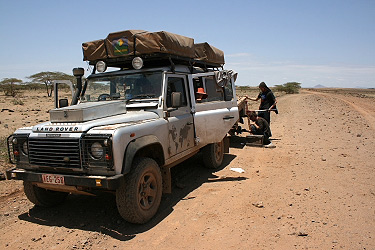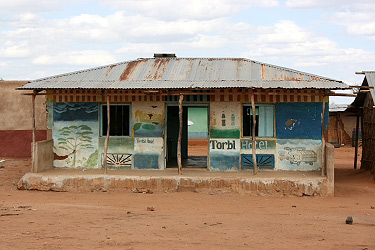 Before Moyale, a small village...and its hotel !
We are really at the end of the world here ...
The track is bad ...but a new road will soon we built. Next year there will be a tar road there...which will be less charming, for sure !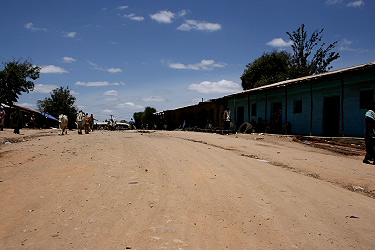 Moyale. Border with Ethiopia. Pictures are not tolerated...we must be discreet.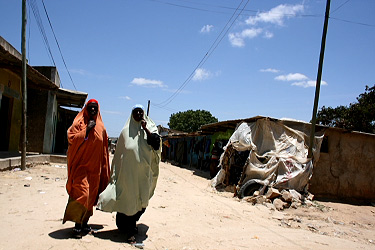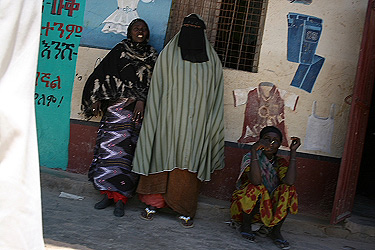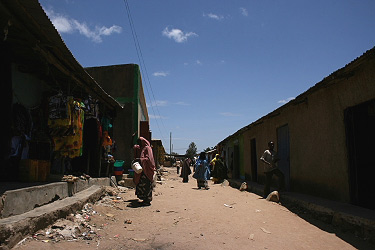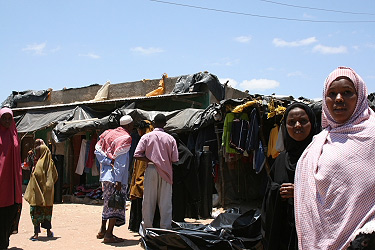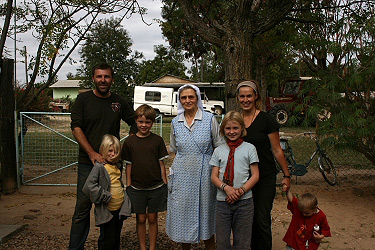 We sleep in the catholic mission. The italian sister greets us with a very good italian coffee !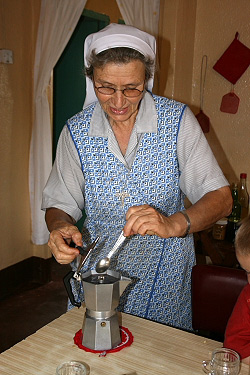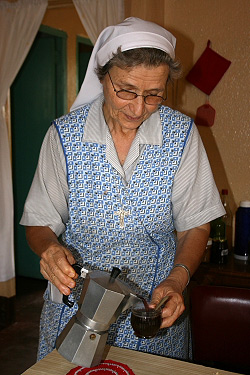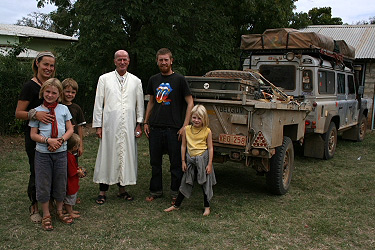 Father Francesco, italian too, is a great man. He will take us with him to the market and will tell us about his african experience. We share our view points...Thanks a lot Padre...for your kindness.
Alex forgot to ask his Ethiopian Visa...He thought he could get it at the border...We tried several solutions but without succes. He leaves us to go back to Nairobi.
Take care Alex and thanks for your good mood and the nice evenings we spent together.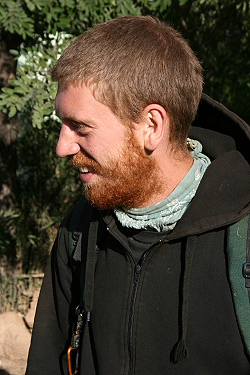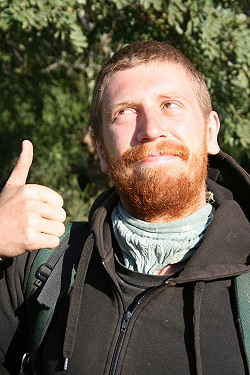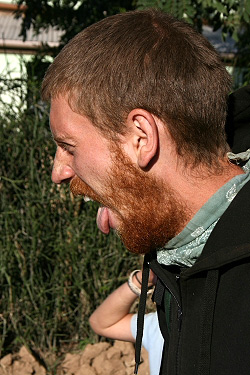 We enter Ethiopia, another world...