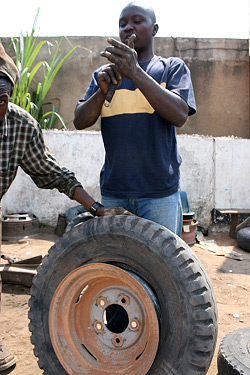 The repaired tyre from the trailer has another puncture after less than 100 km. Strange !
Daniel doesn't believe in such a bad coincidence and he decides to understand what's going on ... Finally, we understand, the tyre exchanged in Tanzania has a defect inside ... We repair it and then the puncture stops.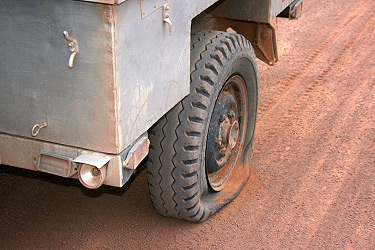 Before to reach Kenya, we spend one night in the Victoria Lake ...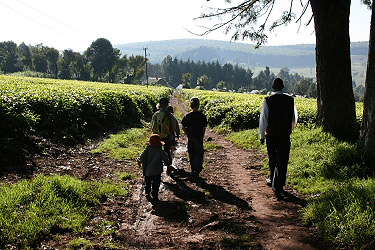 We enter in Kenya and stop in Kericho. This area is famous for its tea plantations.
We spend one night in the garden of the Tea House Hotel with immense fields of tea in the back.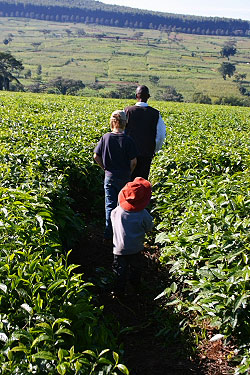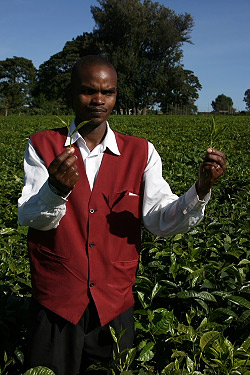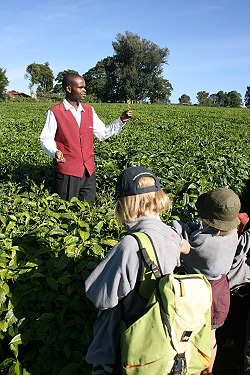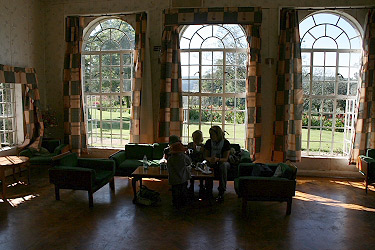 The kenyan tea is excellent !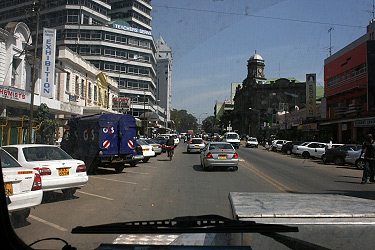 Nairobi. Some people call it 'Nairobbery' ... We stay there the time to obtain our visas for Ethiopia.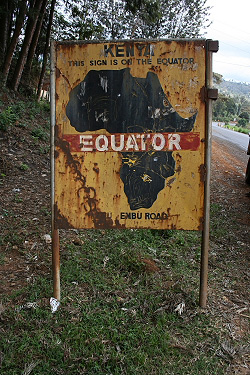 We cross the Equator ...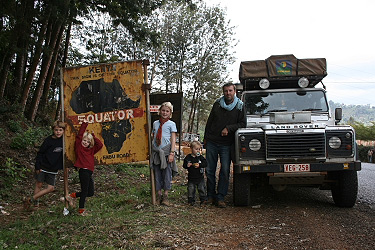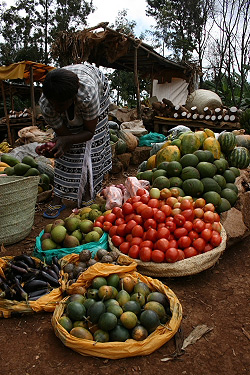 Here, it is easy to fulfill the stock with fruits and vegetables ...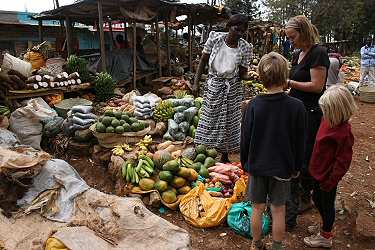 After Mont Kenya, we go down to Ethiopia ... The Moyale route starts to offer much more dryer landscapes.