The boat for Yemen is again postponed...
It's Lisa's birthday : 10 years...a real young lady...
In the morning, she gets her first presents...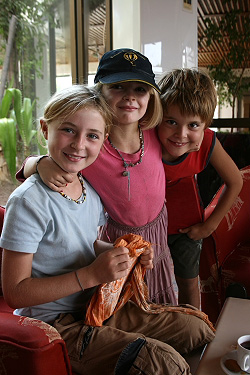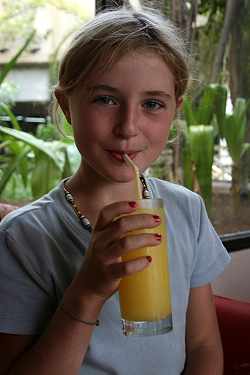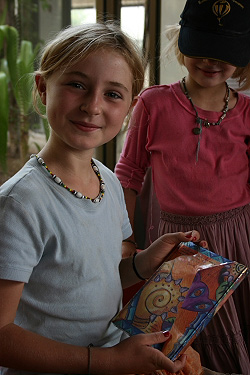 Pradeep and Kumudu invite us for the evening and Lisa is very proud about her cake !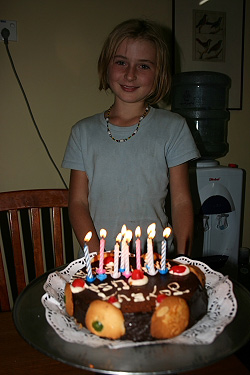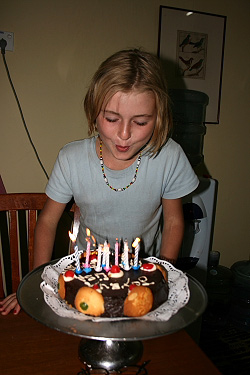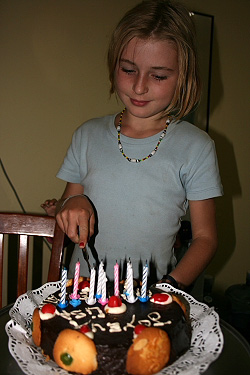 The children like it a lot ...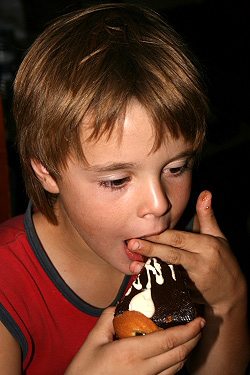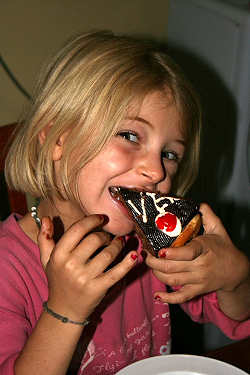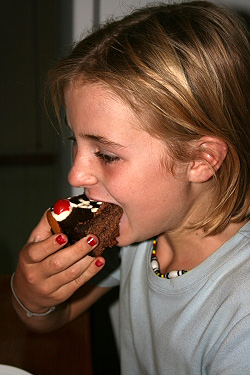 Catherine too...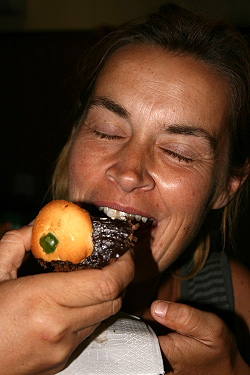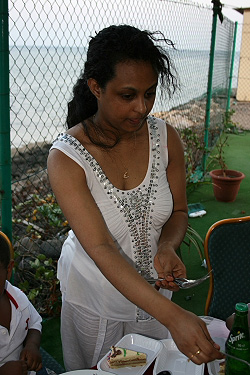 The next day, Aida invites us to celebrate again Lisa's birthday...
Lisa is so happy ...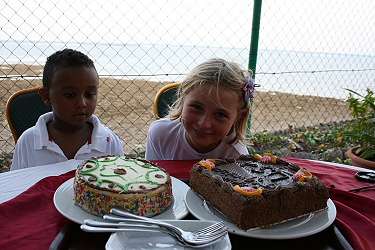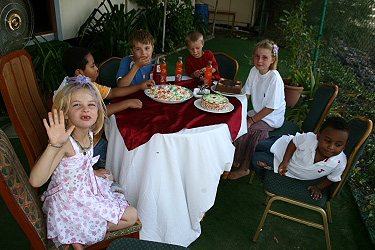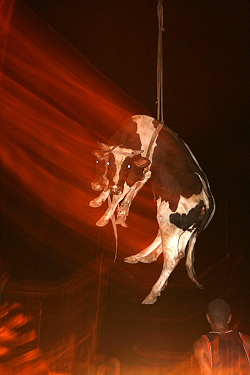 The real day of the departure has arrived ! We take a wooden boat, which is also carrying cattle...
The loading of the Defender and the trailer is done in the same way than for the animals...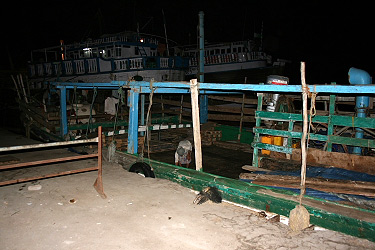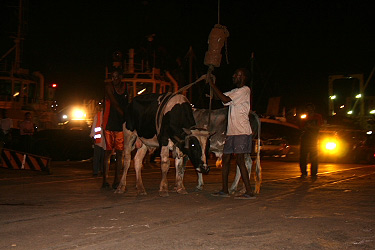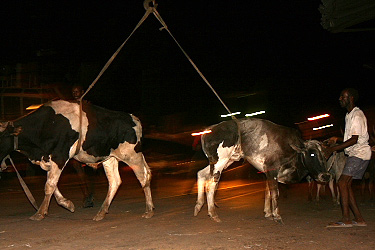 The departure is supposed to be at 7 pm, but it will be at midnight...the kids are exhausted !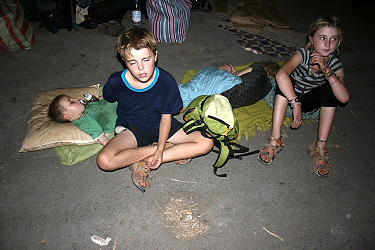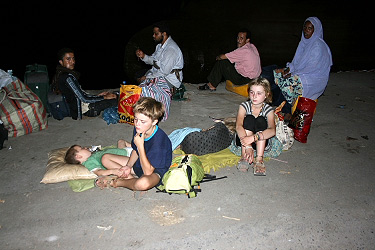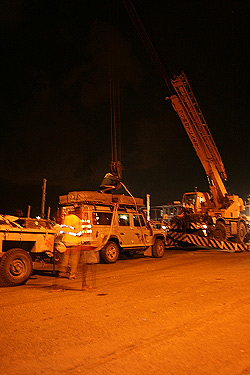 Daniel will fix the straps himself...otherwise we would have no car anymore...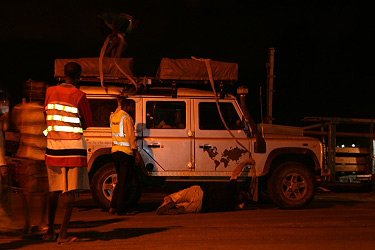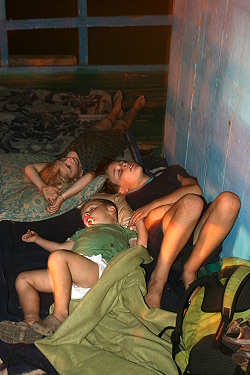 We start our 20 hour navigation on the red sea...sometimes dolphins are joining us...The captain gives us the best place in the boat...on the deck. We can sleep here, eat ...
and watch the sunrise...
Of course, no showers but very impressive toilets ...
The arrival at the port in Yemen is also funny ! Daniel waits until 11 pm to get our passports stamped...He stays 2 hours laying on the floor with the police officers, who smoke and eat kat...
After that we wait until 2 am for the crane, which is supposed to take the car out of the boat...At 3.30 am the crane leaves since they cannot find the straps...The children & Catherine sleep in the ground of the port...in front of the car....At 4.30 Daniel joins them...
Very early in the morning some men wake us up, offer us to eat and to drink ... they are really upset to see us laying on the ground and invite us to sleep in a room of the immigration office... At 8 a.m. Daniel leaves the rest of the family to take the car out of the boat and to fill in the Carnet de Passage. All persons at the port are very friendly and want to fix the things quickly...
We can leave at 9...We are very tired and need a stop to rest a bit ...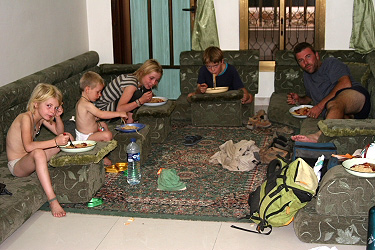 In Taizz, we take a hotel room before heading to Sana'a...