Ethiopia - The Omo Valley - Septembre 2007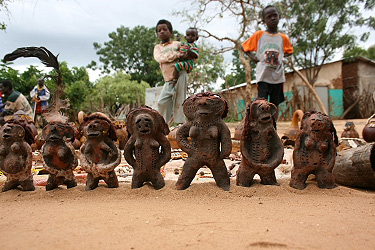 The Turmi market, where a lot of Hammer people meet every week ...

It's an incredible feeling to be here!

However we are a bit disappointed, cause the locals are asking money for every picture taken, what we refuse...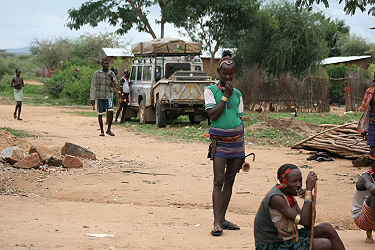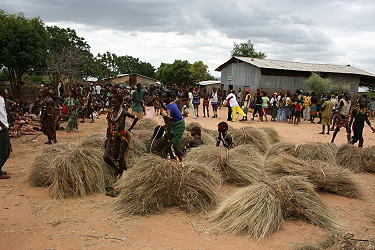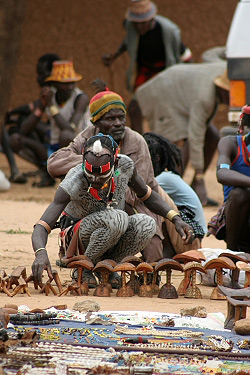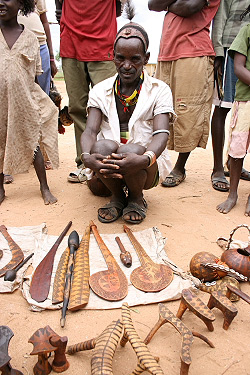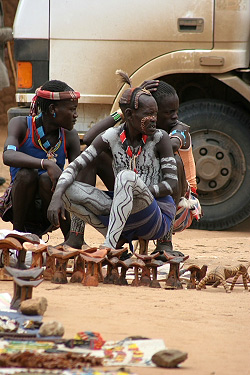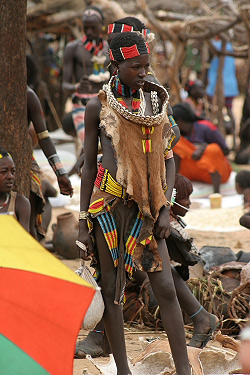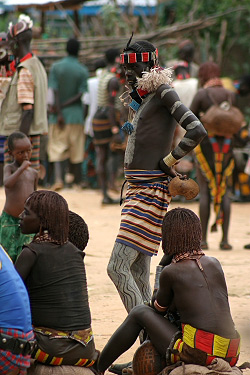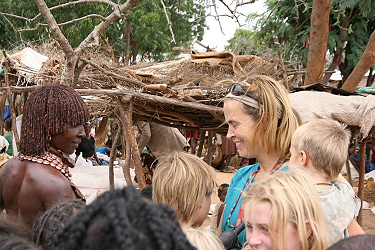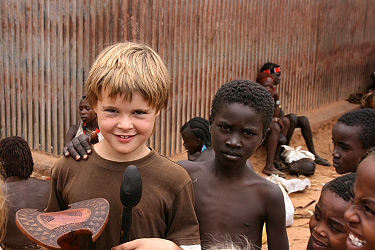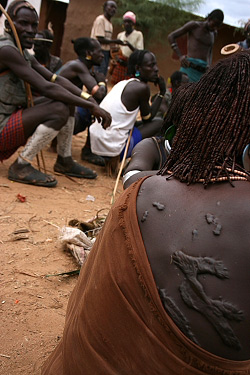 Scarifications ...
In Dimeka, we meet Father Paddy and his visitor Father Sean. Paddy from Ireland, takes us with him in a village in the mountains, where he knows everybody...He even has his own hut there ! . A wonderfull experience for the whole family...especially when the whole Hammer family starts to sing !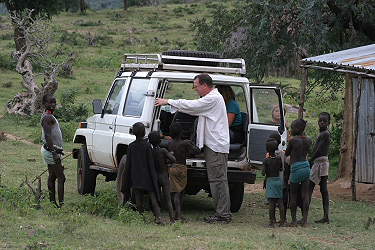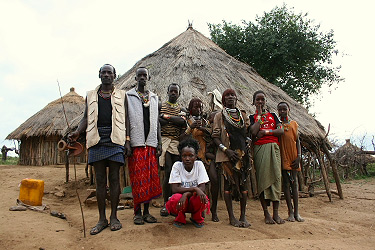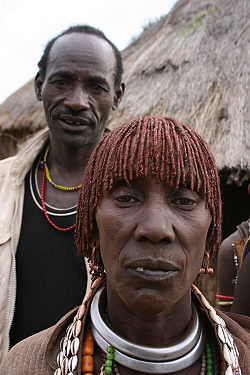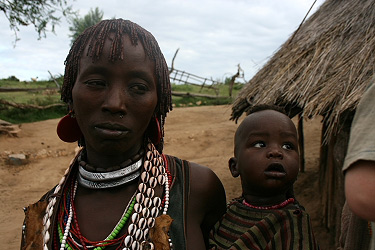 We are invited for the dinner ... Great for Catherine's birthday ! Thanks a lot Father for your warm welcome and your joviality !