Last time in Konso. Strange birds ...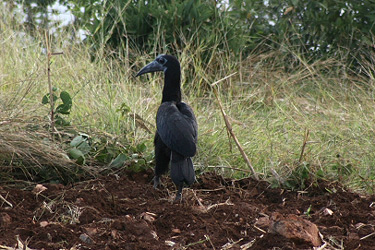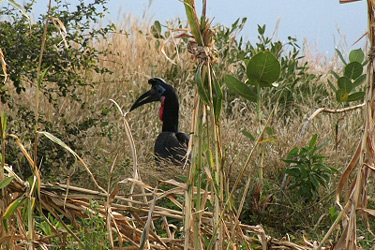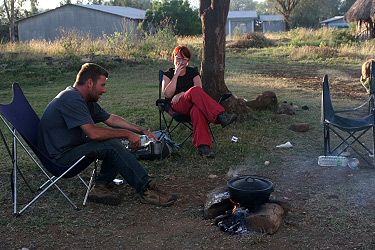 On the Evening we invite Sabine. She is a german making a PhD in England and she is travelling in Ethiopia alone.
We spend a nice evening together ...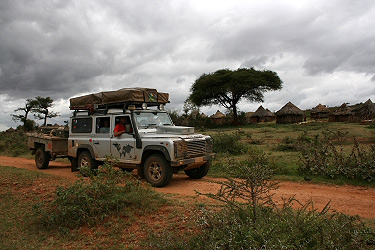 On our way to Addis we stop at Dadim, a mission in the mountains, in the middle of the tribes. Sister Collette, Father Iede and Father Boniface live here. We take the dinner together.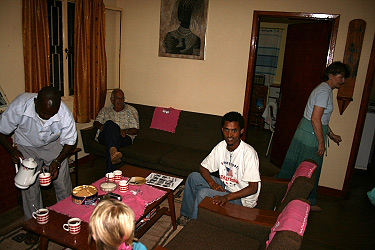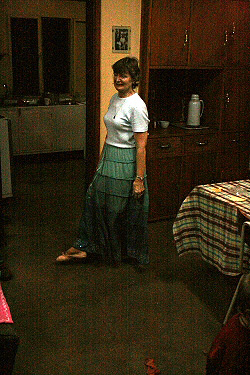 Sister Colette, from Ireland, puts music from her country and shows traditionnel danses to the kids...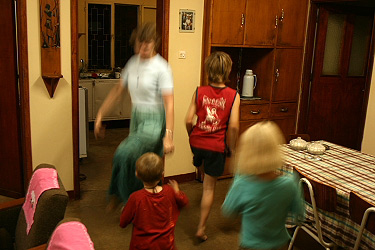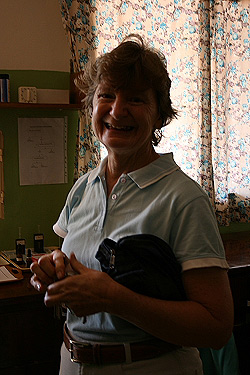 The next day, we visit the clinic of the mission. Sister Colette makes an incredible job here, she takes care of an enormous (26000 people) community of tribes, who are regularely in war... We were really impressed !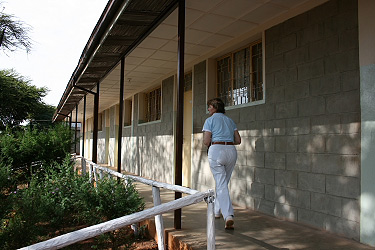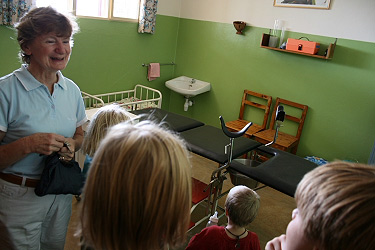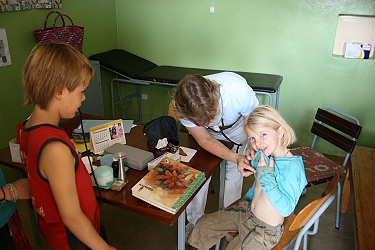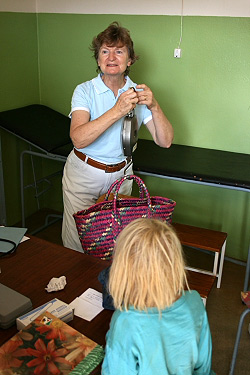 We leave Sister Colette heavy-hearted !
This woman has an uncommon goodness and kindness.
Her life is dedicated to others.
We are full of admiration !
Thanks a lot, Sister, for your very warm welcome. We will not forget you !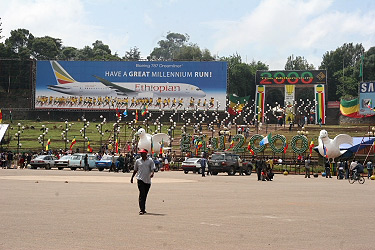 On the road to Addis Abeba. In two days it's the Millenium...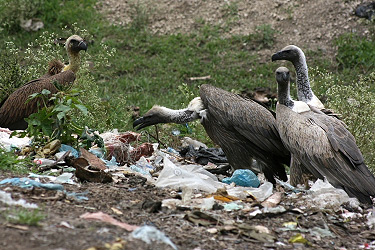 The capital is a mix between administratif building, hotels, embassies and ...slums...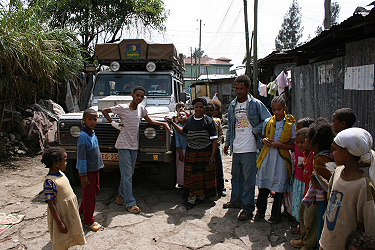 We meet Yenene's family in a slum...
Impressive visit.
For the millenium, all the buildings are decorated. The police is present every where, on the streets, at the entrance of every building, on the roofs...It's clear that the government is afraid about a possible problem...Even with the decoration, Addis is not a nice town, according to us. It's more a big village with beggars, tramps, disabled at every corner...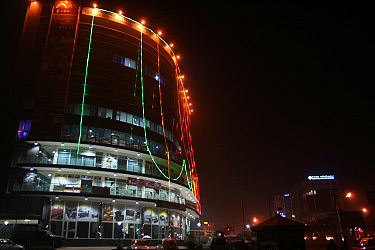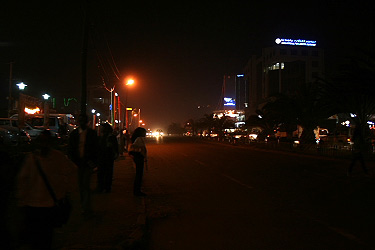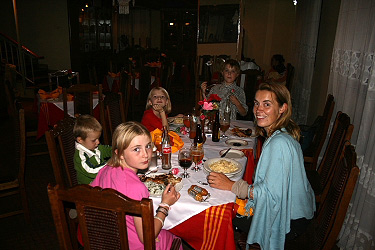 Happy Year 2000 !
Traditional danses for the New Year and coffee ceremony the next morning...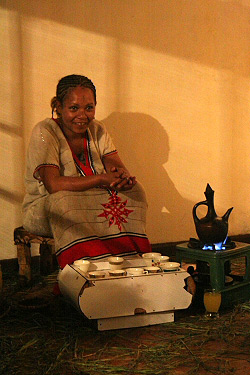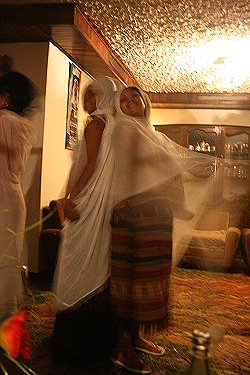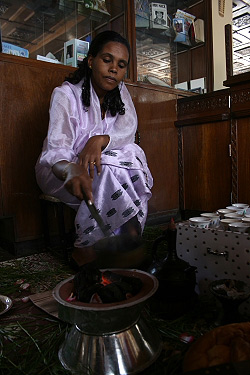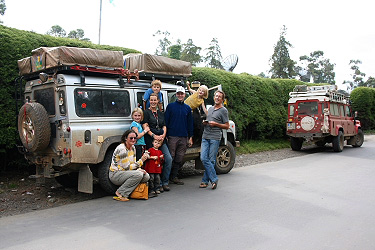 We get the Djibouti Visa.
We meet in front of the embassy Judith and Christof - a german couple which travels through Africa with their Landrover ...We share our african impressions ...great !
We met also Coen, a dutch man, bicyling with his wife through the world since 2 years and who is now going to China...
WWW.WORLDBIKER.WHEREAREYOU.NET
We have our Visa and can leave Addis. Next step is Northern Ethiopia before Djibouti.