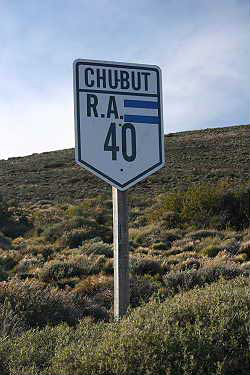 We are still on the Road 40, direction of the north of Argentina. The track is deserted and full of stones… one of them breaks a side window of the Defender … Daniel makes a temporary repair, which has to be sufficient until we find a Land Rover dealer.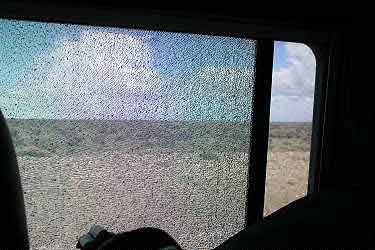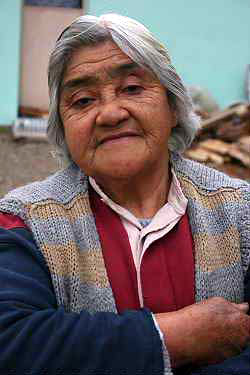 We sleep at Rio Senguer, a small village at the end of nowhere : we were looking for a bivouac… a lady was cutting wood to make fire and we asked her whether we could establish our camping next to her house… No problem… Alcida has just moved in her new house since one month, before she had no "banos"… She explains us that in winter snow reaches sometimes 1 meter height and that it is always cold at this period of the year during night-time.

This night the thermometer will be below 0°C…

While starting the trip the next morning, we discuss in the car about the difficult living conditions in Patagonia.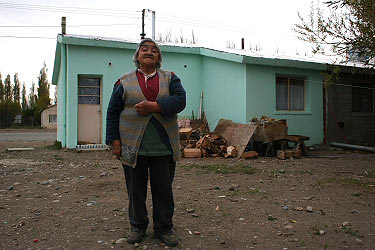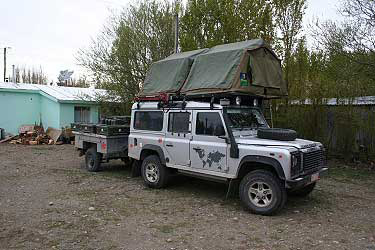 When we arrive at Esquel, the landscapes appear sumptuous to us : it's green, the forest is dense, there is grass everywhere… It is perhaps the contrast with the arid ways and desertic areas which we crossed on the road 40.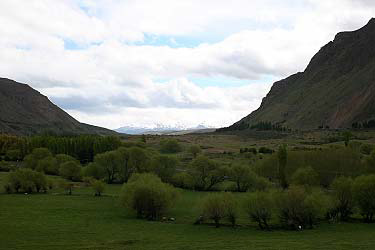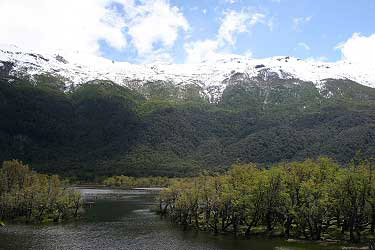 We arrive in the national park. It is gorgeous. After one night spent at the edge of Lago Verde, we walk in the rain forest. The sight is great, especially because we are once again alone. Certain trees are flowered, which charms the children…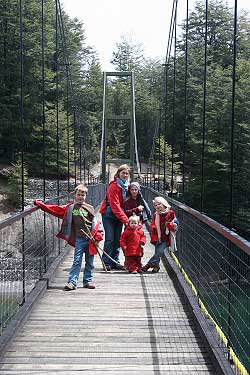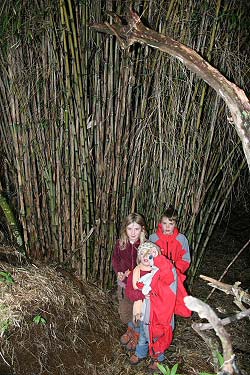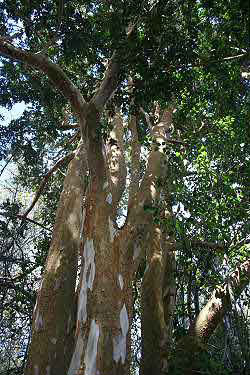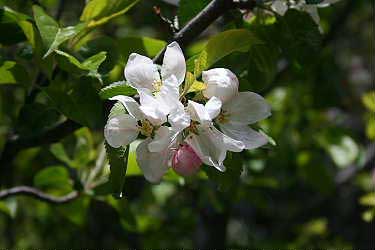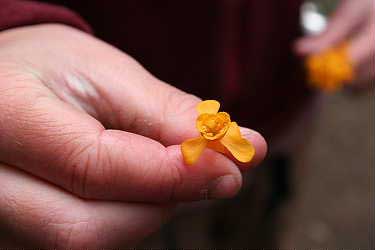 When we leave the park, we drive through the small town of Cholila, where Robert LeRoy Parker and Harry Longabaugh alias Butch Cassidy and Sundance Kid lived during 3 years. We just feel like crossing the town of the Ingalls Family...Almost all cars are old and full of humps...but they are still able to pass without any problems on the tracks.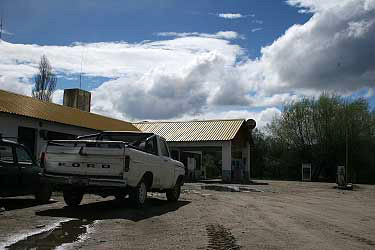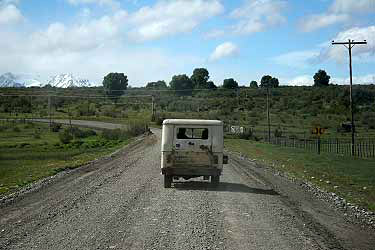 We arrive at El Bolson, which is well known for its micro climate and for the numerous hippies who lived there in the past...The atmosphere there is very cool. We stay 2 days in the camping Quem Quem, close to the Rio Azul. We are celebrating our wedding anniversary : 10 years !! We are really far away from everything : "Do you want to take a shower ? No problem, i will cut the wood". The water pipes are going through a huge fire and thanks to that, the water of the shower will be really hot!