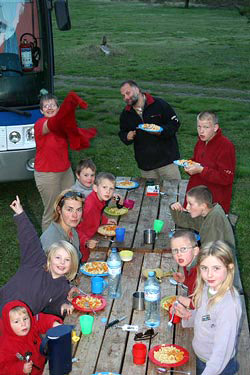 We leave for El Calafate. On the spot, we find our friends, the Blavier of "sixencar". After one night spent to the old airport, we take the direction of Lago Roca outside the touristic city. We discover a camp-site in a splendid landscape even if the weather is not the best. When the 2 families are together, it makes a big team especially for the meals…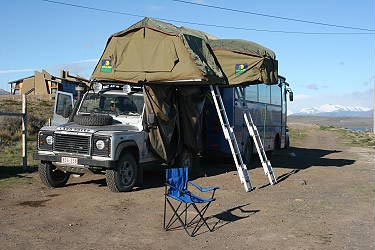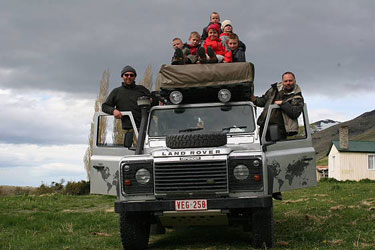 The day after we go together for a horse ride.
To go to the farm, we use the defender. The children delights to be on the roof especially when we cross rivers.
The gauchos set-up the horses. We start softly and then we start to increase the speed and we end with a gallop together ...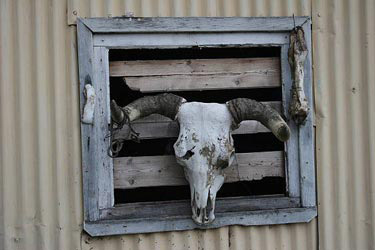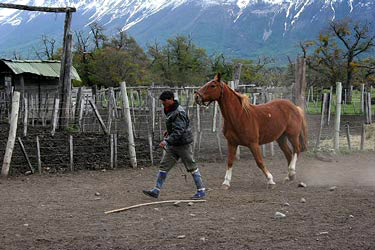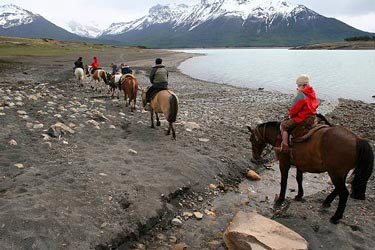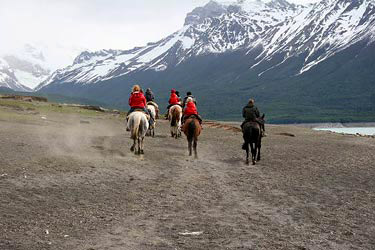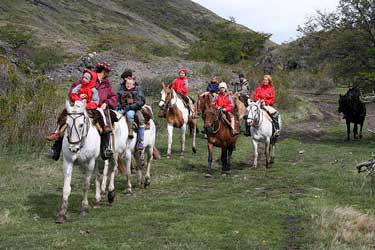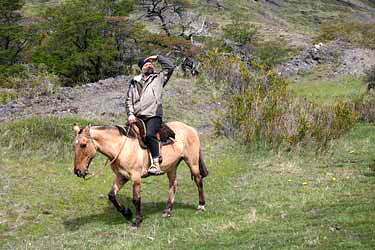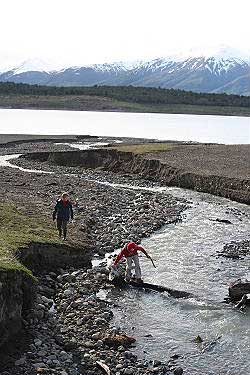 The weather is not very good, we benefit from it to work on the vehicle and to walk in this landscape which looks strangly like scotland in this period of the year.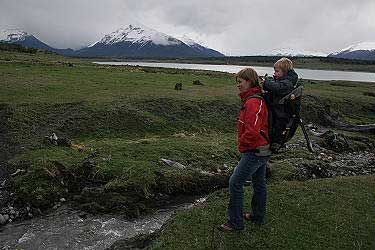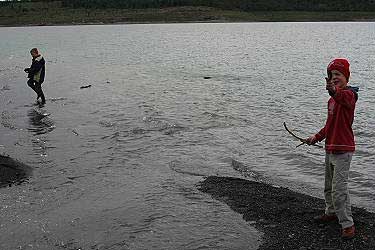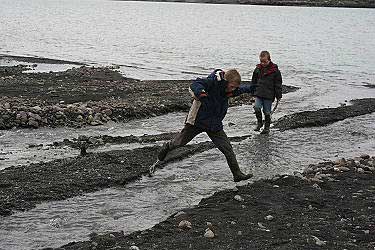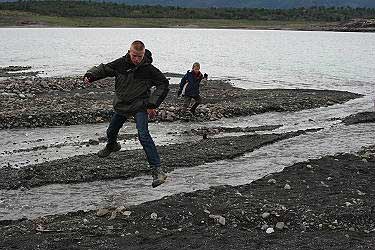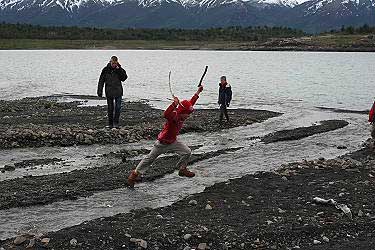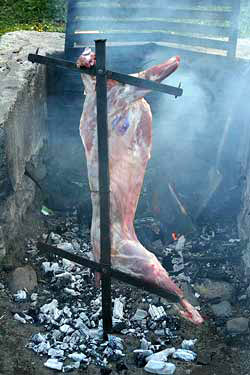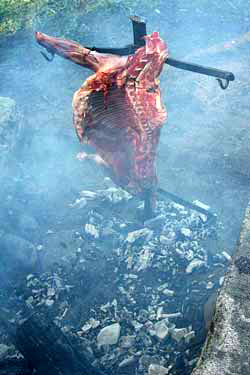 The day after, we organise a traditional argentinian 'asado' ( BBQ). Lukas is the cooker. It will take 3 hours. Toon and Caroline, two belgian will join us for the meal and will stay for the night in the campsite.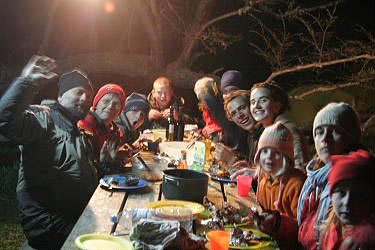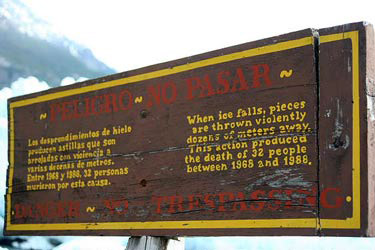 The next day, we leave for the National Park and the famous glacier : Perito Moreno.
It creaks noisily and pieces are coming off regularly to disappear majestically in the water.
What a pity that the place is so touristic even during the low season.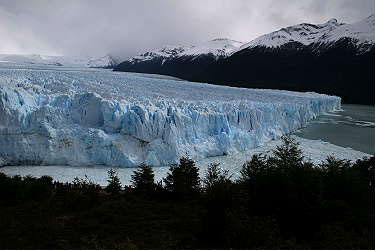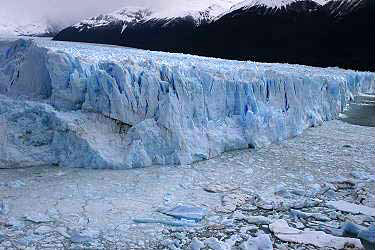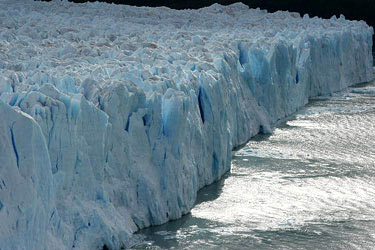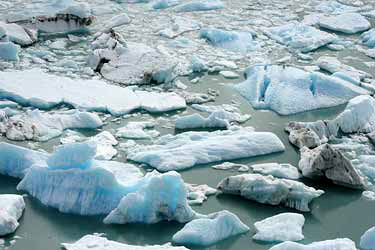 The last bivouac in El Calafate. Toon and Caroline prepare the meal in the Kitchen of the sixencar. It is delicious ... For the night they go to sleep in one of our tent with Emma and lisa. During the night the Patagonian wind starts. In the morning, Eric, Axelle, Catherine, Caroline et Toon start a dance in the wind just before the picture.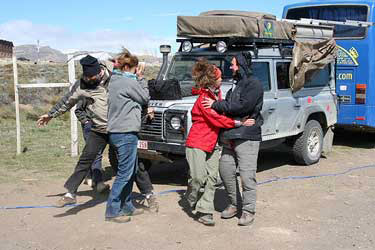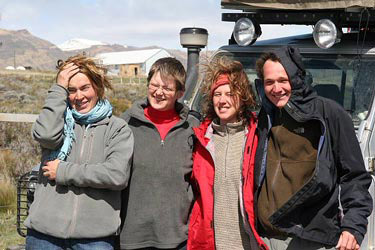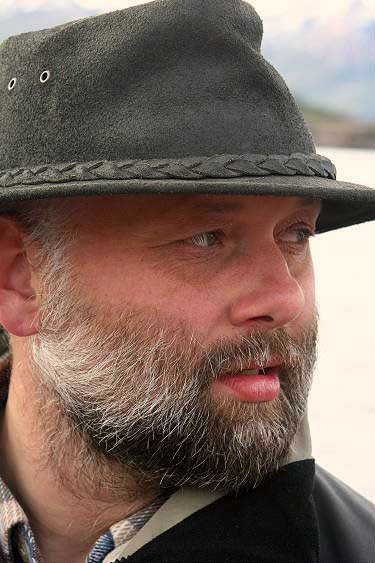 We leave and we decide together to keep in touch. In case of any problem, the belgian will be there to help each other ... Ciao the Blavieros and mucha suerte.