Buenos-Aires - Sept 2006
David, Nanny et Papy are at 5 a.m. at home to tell us goodbye. We take the plane in Düsseldorf : direction Madrid then Buenos Aires. The flight is long and we are tired as we didn't sleep a lot the day before.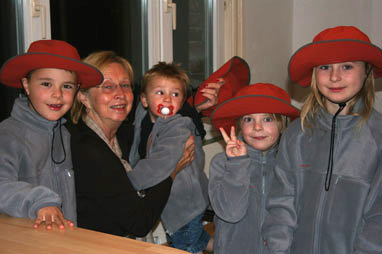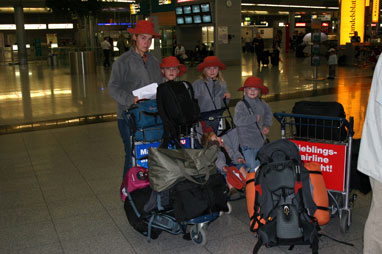 When we arrive at the airport of Buenos Aires, it's 8 p.m. Gabi is there, waiting for us. We feel with her as we know each other since ever ... it is raining ... Emma is not happy : " You said that we will go to the sun, it's a good start ...'
Gabi has cooked a typical meal from Argentina. Gabi's house is superb and the welcome is fantastic !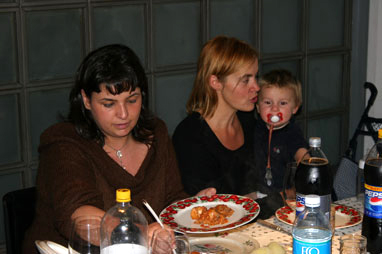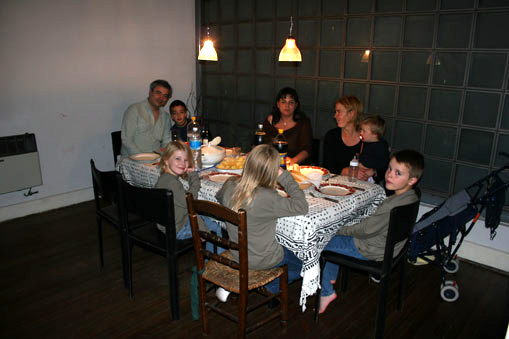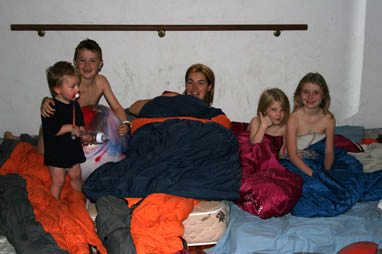 We go to bed at midnight after 24 hours travelling ... We fall in sleep.
Our first night of the expedition ...
When we wake-up, we are happy and ready to discover Argentina.
Gabi lives in Coghlan, only few minutes away from the centre of Buenos-Aires by train. We start the visit of Buenos Aires soon in the morning. The weather is nice, dry and sunny with a blue sky.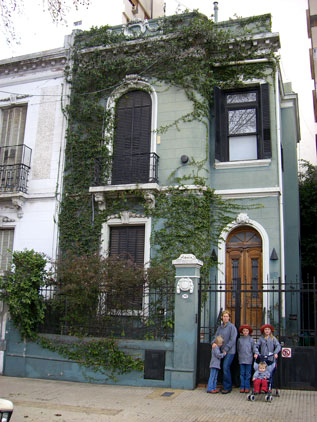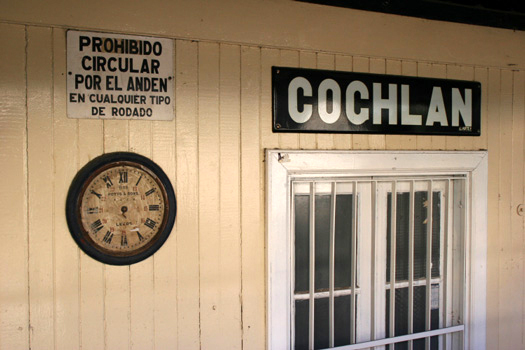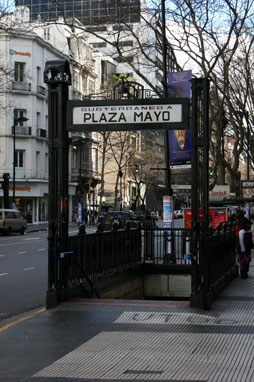 The city is immense ... full of contrasts ... We feel a prestigious past and a tough present. People are friendly and always in a good mood.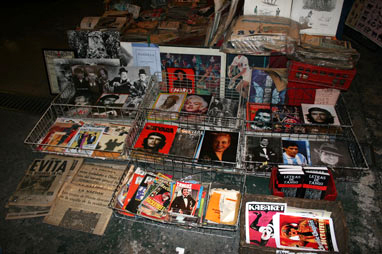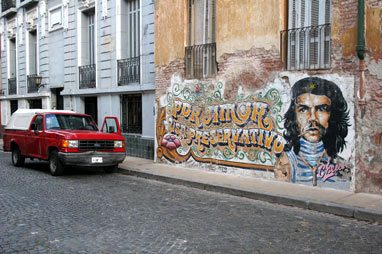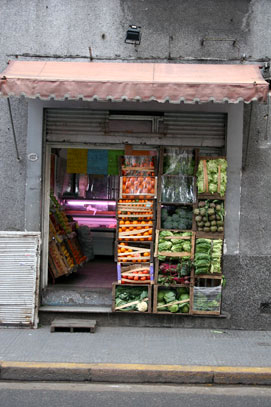 To walk makes us hungry..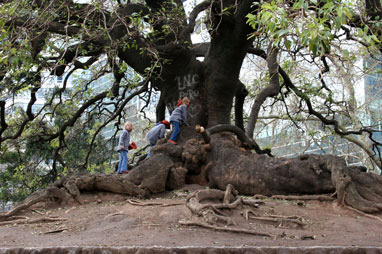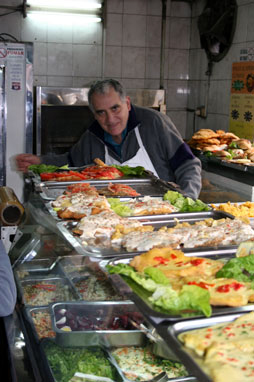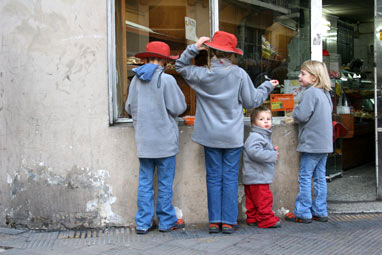 In San Telmo, it is the FERIA. Musics, songs, tangos, laughs and discoveries ...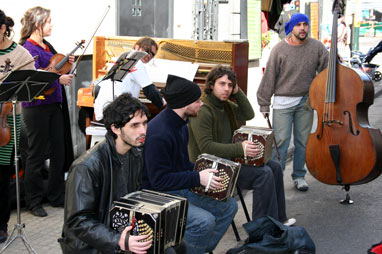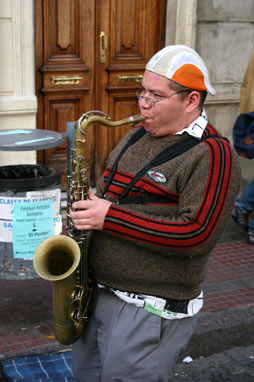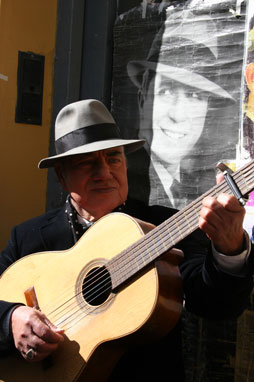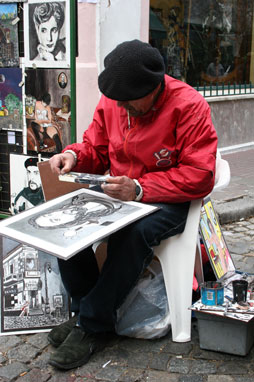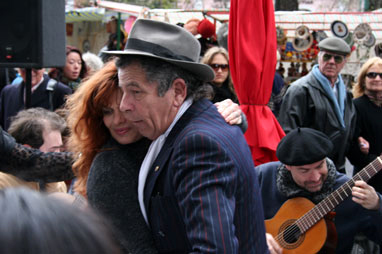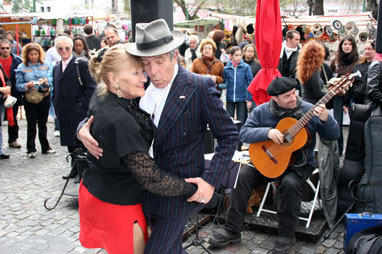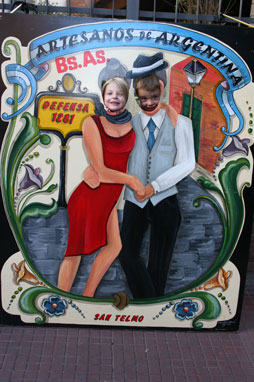 We continue the visit of Buenos-aires, colored streets, typical pubs, ...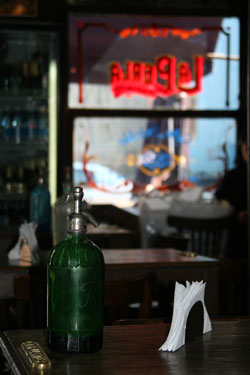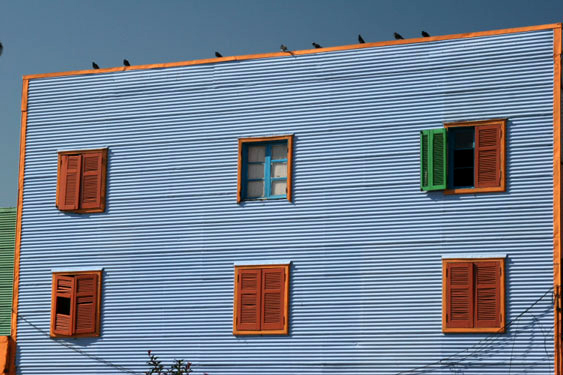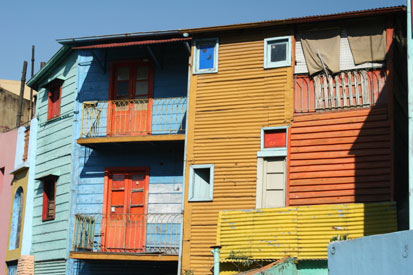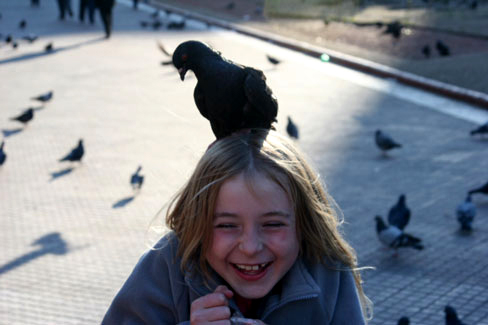 In plaza Mayo, the kids enjoy giving food to the pigeons and are sometimes surprised ...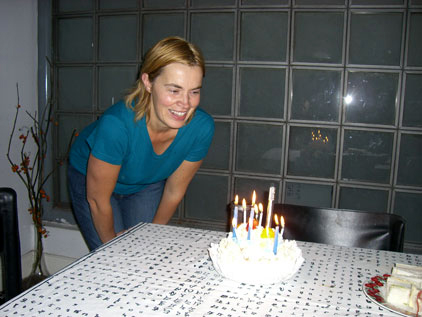 It's Catherine's birthday ... Gabi organised a surprise for her ... Tomoko and Izeqel join us.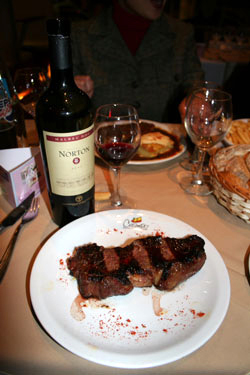 We try the famous Argentine Steak with a good wine... Superb !
We have taken an insurance for the car for all the Mercosur. The vehicle will only be available on thursday. We've been told that it is forbidden to import our medicines and it will perhaps be refused by the customs ... Daniel will see tomorrow at the port.
Suerte ...