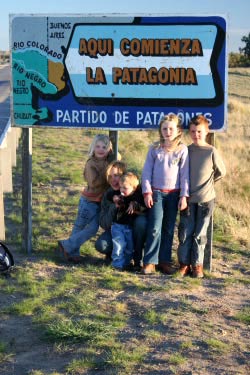 Arrival in Patagonia ...
On the way, there are a lot of trucks.
Every morning, after the bivouac, the children learn French & Maths. They love it and we too. us.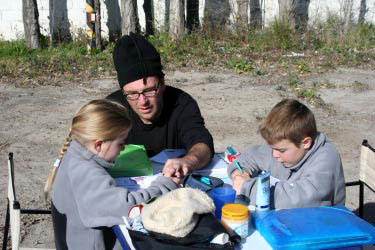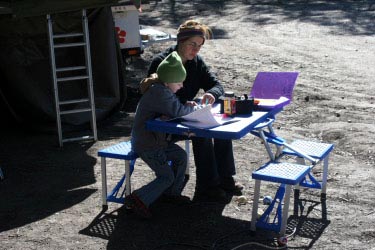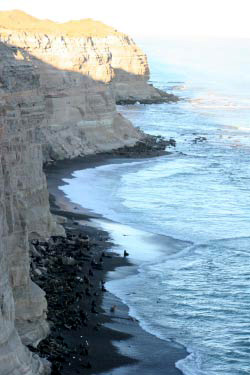 We drive on a deserted way, we pass beside the oldest headlight of the country, we see the ocean and in the bottom of the cliffs we discover the largest colony of sea lions of South America: La Loberia. What a pleasure!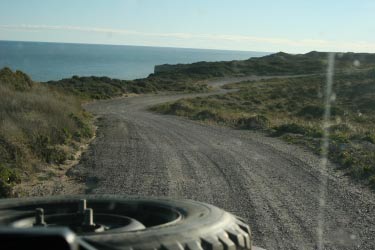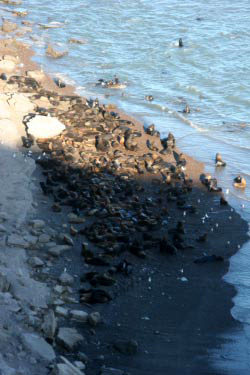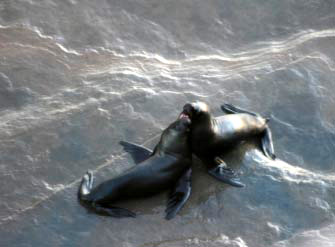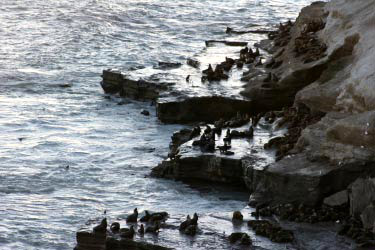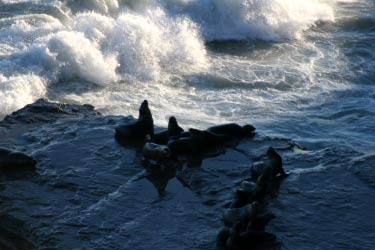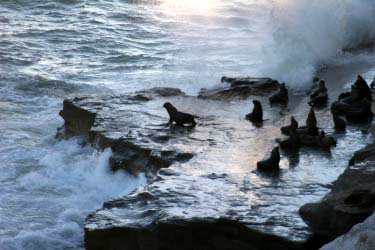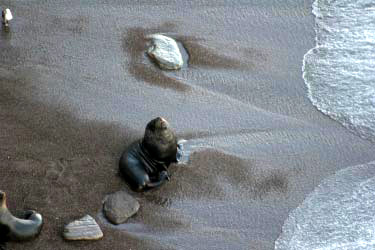 Looking for a campsite for the night in this magical place, we met Santa Claus ... living alone far away from everything.