On our way to the peninsula of Valdes, in San Antonio Oeste, the low tide leaves the boats on the sand. With the Land we drive on the wet sand and saw the boats curiously left out of the water...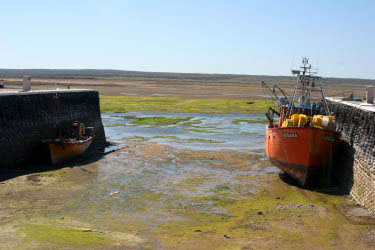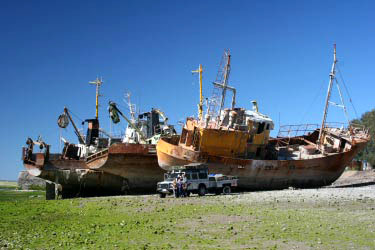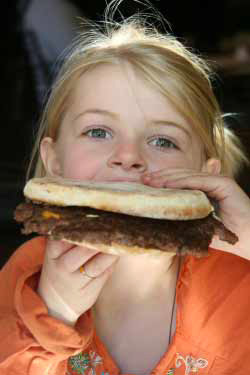 Emma tastes the largest Hamburger of the world, according to her… Luka likes very much the "frutilla" ice cream!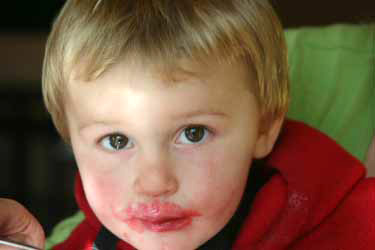 We drive to the South and we arrive finally at Puerto Piramides, the only village of the peninsula of Valdes.
The sun is shining, the sea is beautiful, the beach also… We sleep with the feet in sand. During the night we hear the whales and during the day we can see them from beach, sometimes less than 50 meters away from the us. They show us their head, dive, remain in vertical position with the tail out of water…very impressive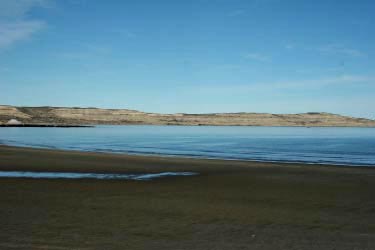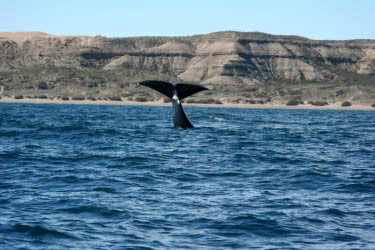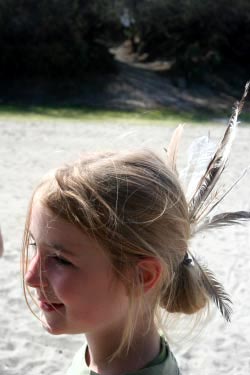 The children are happy. Lisa is becoming an Indian with the feathers found on the beach, Sacha is making some experiments in the cold water, Luka and Emma are playing in sand.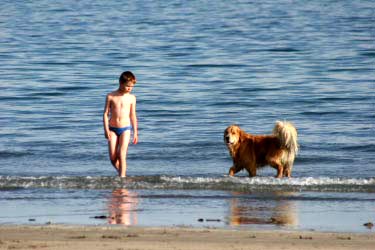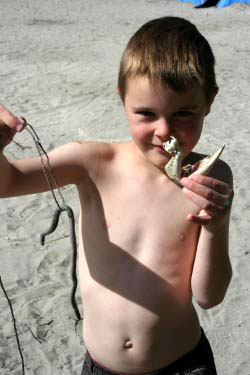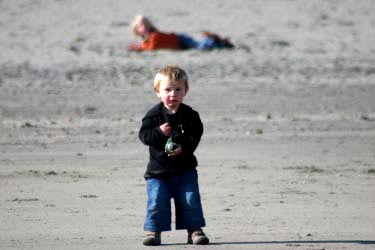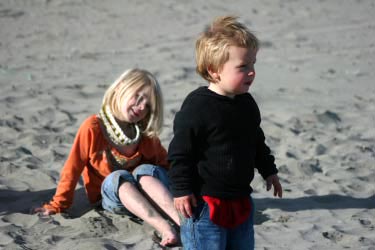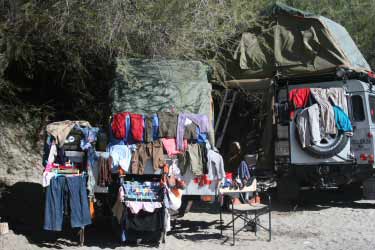 We decide to stay several days in the camp-site of Valdes. The camp-site is almost empty… Here, it is the end of the winter. We take the time to clean a lot of very dirty clothes...
Lisa and Sacha have their first diving course with German. The water is very cold and when they get outside of the sea, they are almost freezing but happy.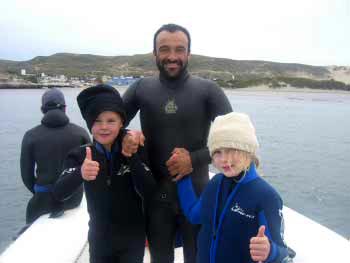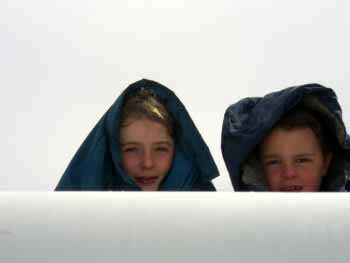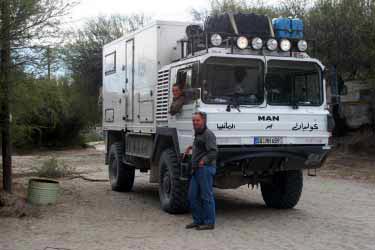 During the evening, we invite Marion, Walter, Daniela and Manfred with their children for a BBQ. Marion and Walter are globe trotters which we met in the camp-site, they have travelled already for more than 2 years, visited Africa and part of South America, we had a very good time listening to their travel storries and experiences !www.katonworldtour.lkw-allrad.de
Daniela and Manfred are from Germany and live since 2 years in Uruguay with their kids. Perhaps we will have the chance to see them later if we decide to visit their country … We made another BBQ two days later and German (our diving instructor) and Maria joined us around a campfire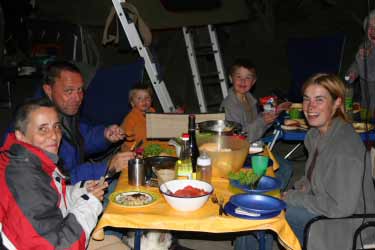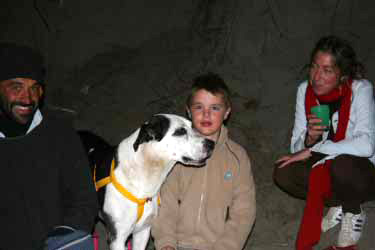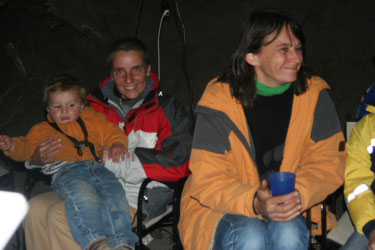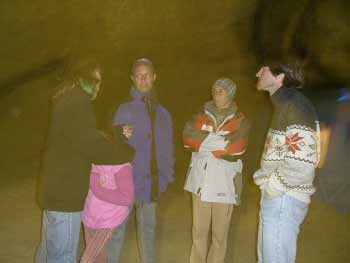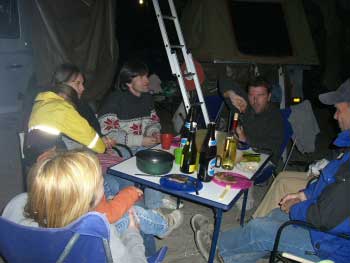 Daniel's hairs are becoming too long and he asks Catherine to cut them… "Can you cut me a bit the hairs on the sides, at the back and a little on the top of the head ?"…. The result in Argentinia is called "pellado". Daniel promissed to Catherine a 'pellada' if she asks him to cut her hair ...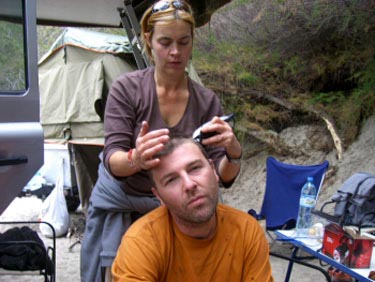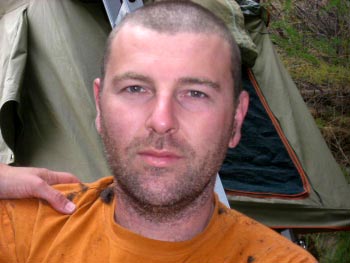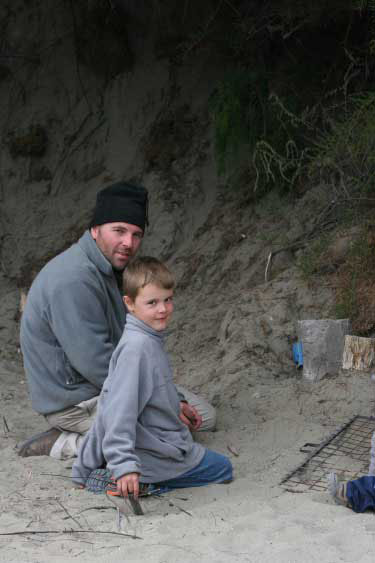 The school for the children continues and sand facilitates the explanations concerning geometry and fractions…