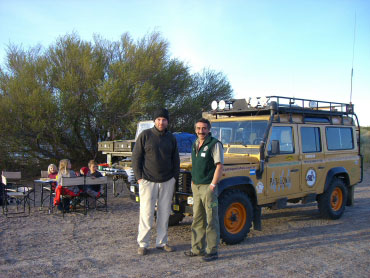 We bivouac in Puerto Madryn close to the sea.
We receive the visit of Jorge. He is member of the Land Rover Club of Puerto Madryn. He provides us with information concerning our future trip… "If you have a problem, contact me, we will find a solution"…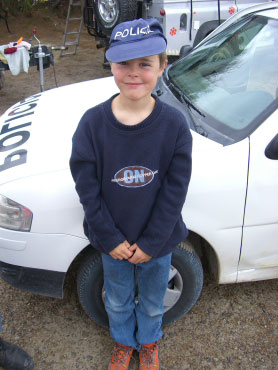 When we wake up in the morning, the police is visiting us...they are very interested in our tents and wish to see how they function. They are very nice and give us their recommendations, show us their weapon and offer to the children one of their cap. Sacha is very proud…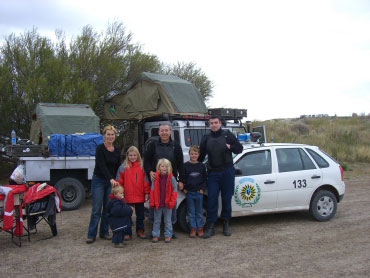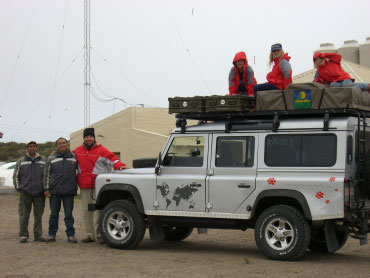 We take the road in direction of Punta Tombo, where the largest colony of penguins live. We leave the N3 a little bit too late and the road is completely dark...At the end of the road, we arrive in front of a barrier, behind are some houses… There is a light, Daniel knocks on the door. An American (scientist of NY) explains that it is too dangerous to stay here during the night...there have been problems in the past. Daniel insists, since we cannot go back for 2 hours on this dark road... finally he proposed us to sleep in the Ranger's house.Great! All the night long we hear the thousands of penguins, but we will not see them before the next morning ... It 's amazing to be able to visit the park alone... without any tourist...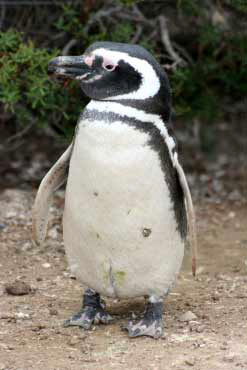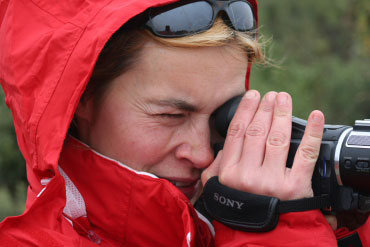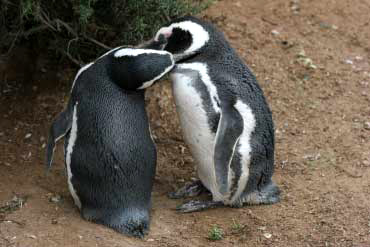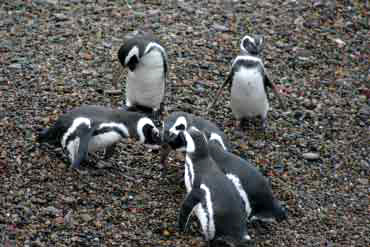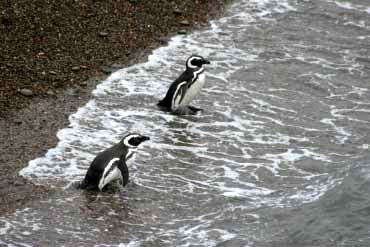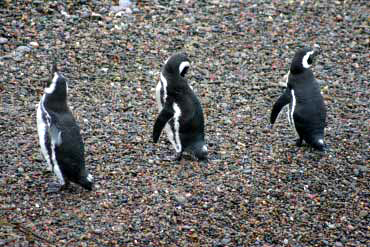 We decide to leave the coast for the interior of the country, direction Sarmiento. We reach Sarmiento by a road full of oil machines… strange spectacle, the machines go up and go down in a perpetual movement. When we arrive in Sarmiento, it rains, the vehicle is full of mud and we are a little K.O. especially by discovering a city which appears not to be at all attractive… people also are not at all nice ! At least the once we met...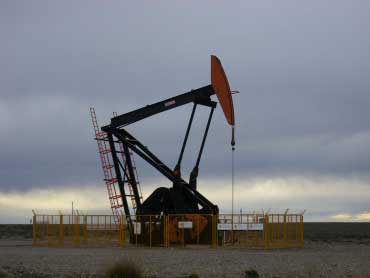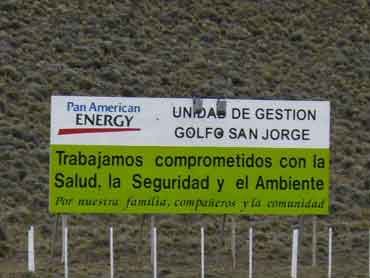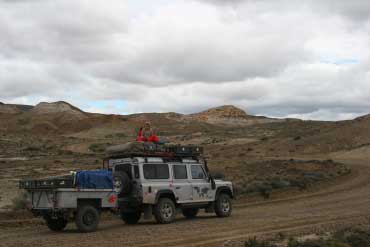 The following day, the weather is better and we drive in direction of the bosque petrificado, a site of a petrified forest. The trees were changed into stone 60 million years ago… We discover these rest of trees in a fantastic scenery.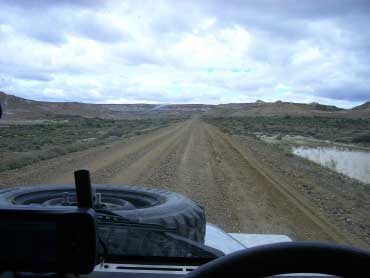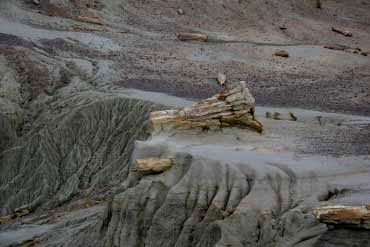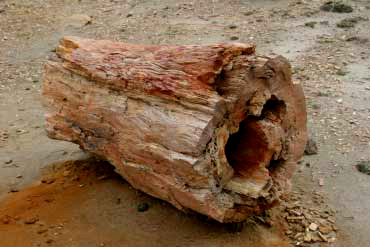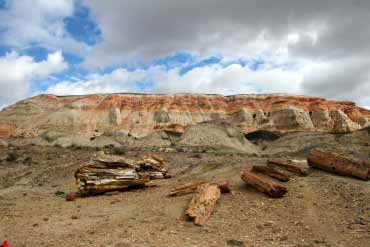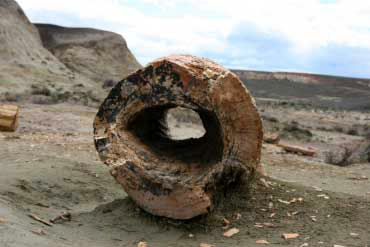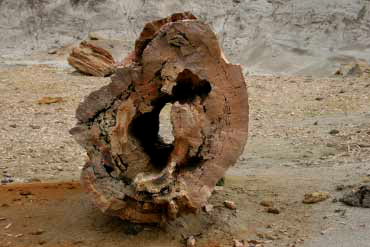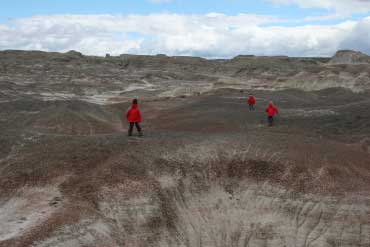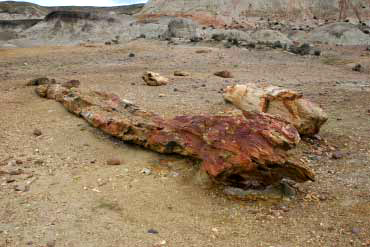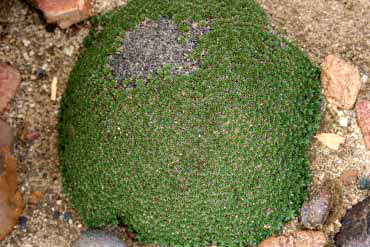 There is almost no vegetation. According to the Ranger, life is difficult here, in winter the thermometer goes down until -30°C and goes up to +40°C in summer… Perhaps he is exaggerating a bit?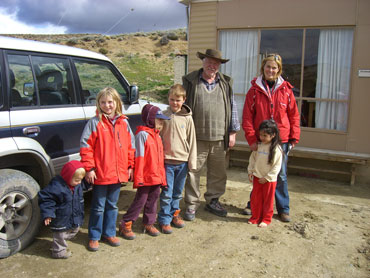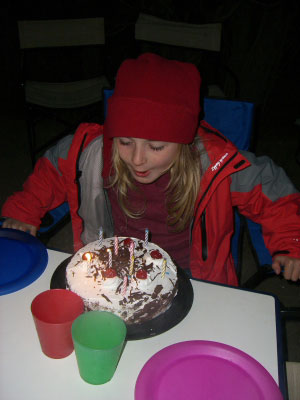 We take again the direction of the coast to Commodoro Rivadavia and we remain 3 days in a small village, Rada Tilly. The place has nothing special, but it's Lisa's 9th birthday, which we will celebrate here !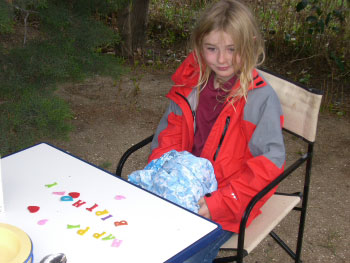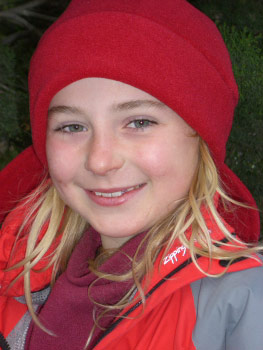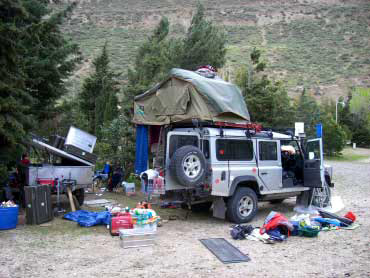 We arrange some stuffs in the vehicle and optimize our installation. Finally we decide to lay out the two tents on the roof in parallel and to leave the boxes on the trailer.