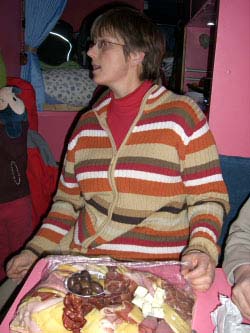 We arrive at the end of the world rather late in the evening and the family Blavier prepared for us the dinner. We met once at home before our respective departures and it's very funny to meet again in Ushuaia. They will travel for 2 years in a bus which they have arranged themselves. Eric is a professional reporter, he will make a film on his trip with his family in the bus, also with 4 children, from Ushuaia to Alaska ( www.sixencar.com)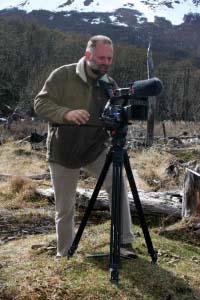 Ushuaia is not a small port , isolated from the world as we could think, but a city of almost 70.000 inhabitants with an organization for tourists, supermarkets,… Here, everything is too well organized but it remains a great spectacle, not to be missed.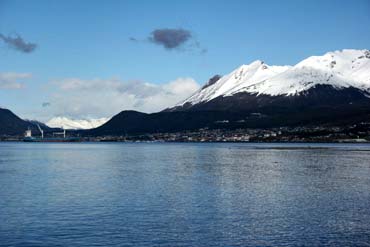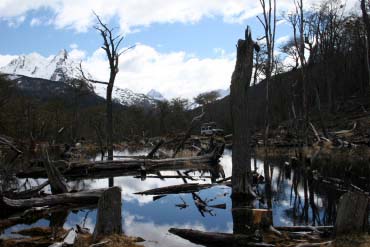 We had decided to sleep in small hotels because of the weather, but finally we continued sleeping in our tents in bivouacs with the "sixencar". They are since 1 month in Ushuaia and we followed them to find the bivouacs. The first night, we slept next to a hotel. The school is done in front of the snow-covered mountains.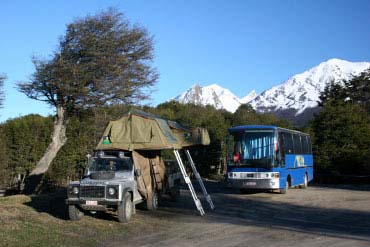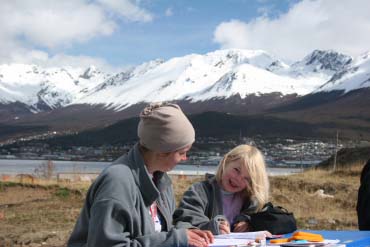 Visit of the National Park. The first day it was raining a lot, but this doesn't stop us to go for a walk to Lapataia… The dams of the beavers are very impressive as well as the dead trees along the roads. The following day the sun is with us and the landscape is even more beautiful.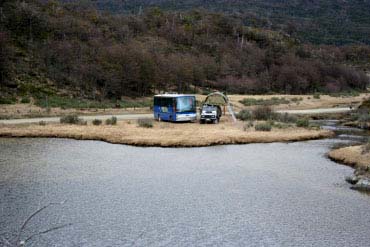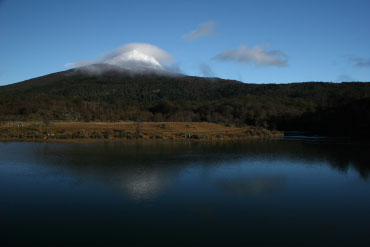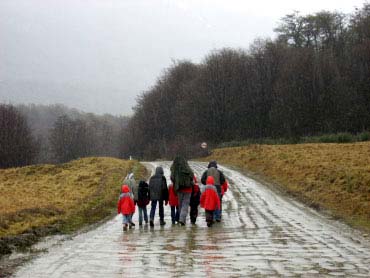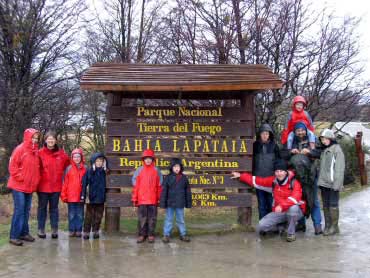 We visit the old penitentiary of Ushuaia, transformed into a museum. Very impressive. The children want to know more about the life of the Yamanas, the first Indians who populated the 'tierra del fuego' and who lived naked despite of the cold…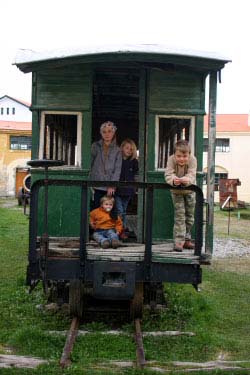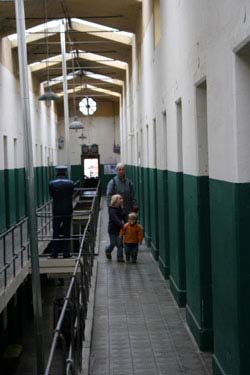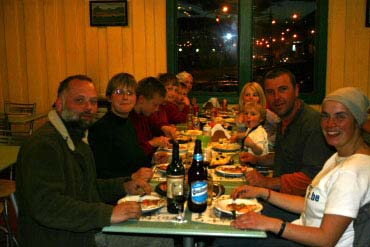 We went to the spectacle of the Beagle, explaining Charles Darwin's and Captain Fitz Roy's adventure. After the spectacle, Pizza for everyone: 4 adults and 8 children around the table…

We slept next to the lake Victoria, a splendid place. During the evening, Eric starts the fire and then the BBQ, where we taste one of the trouts fished by Charly and Daniel. We saw an enormous beaver in the lake, which some of us followed...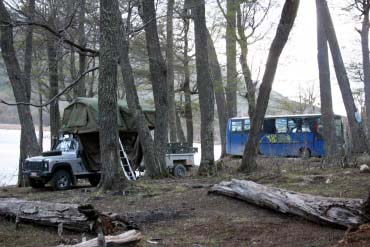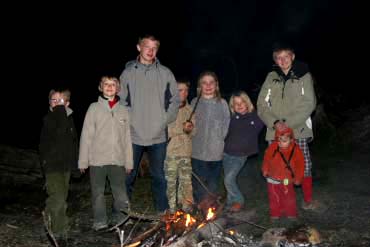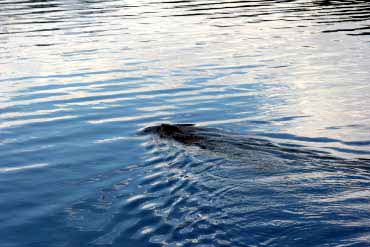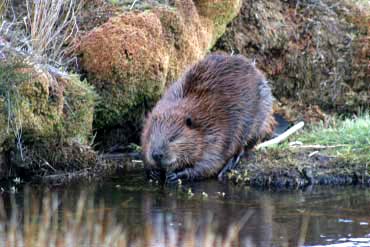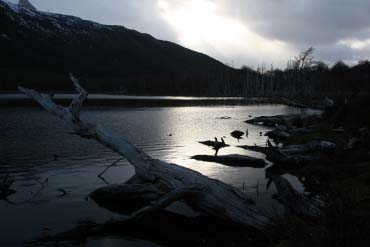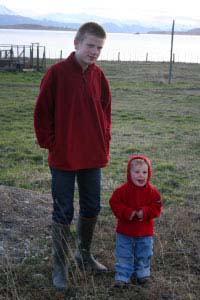 The kids are playing a lot together
Charly is the eldest of the children and Luka the youngest...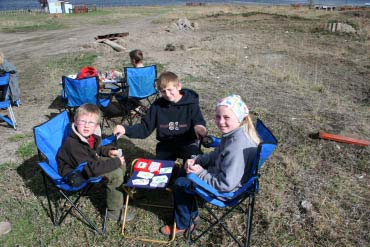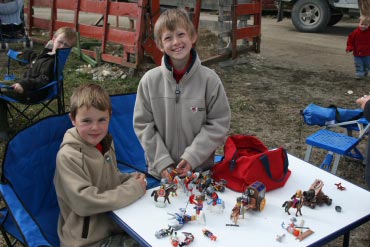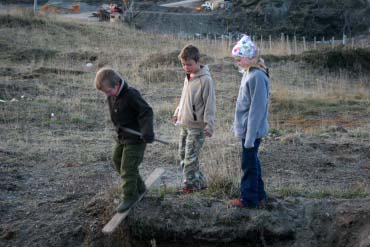 Last bivouac in the estancia Rio Olivia and we leave our friends to go up North to Chile, in direction of Punta Arenas. The 'sixencar' take the road of Argentina to Rio Gallegos and then El Calafate. Promised, we will remain in contact and certainly will have the occasion to see us again somewhere in the cordillera!