While driving to Ushuaia we discover Puerto San Julian. A lot of animals are there : we see zorros, guanacos, flamingos...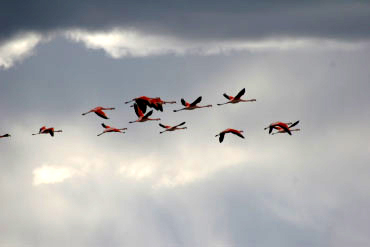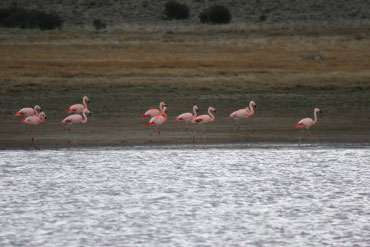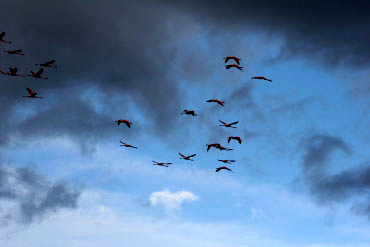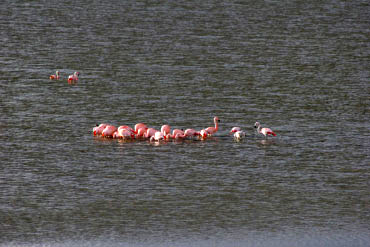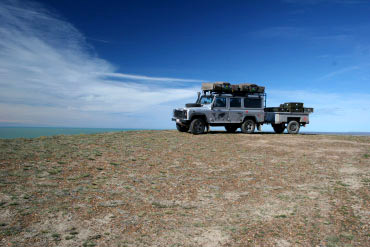 The roads along the see are very nice and we arrive at a beach of shells.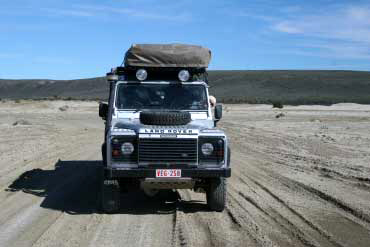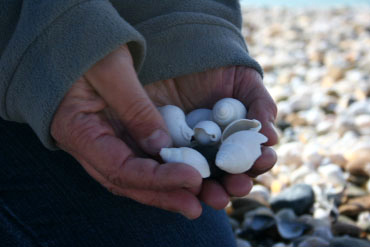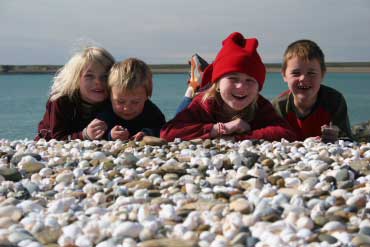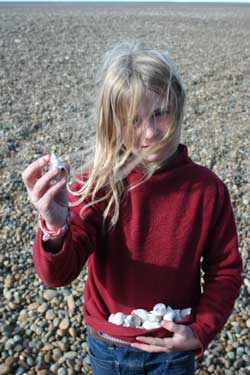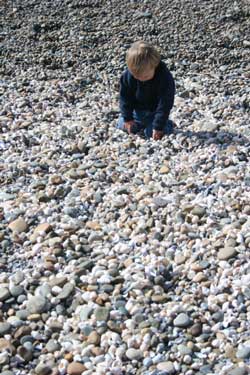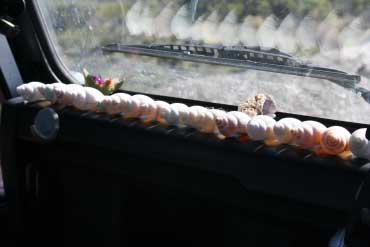 Catherine changes a bit the decoration of the car ...
Daniel helps young argentinian on the beach, stucked in the sand with an empty battery.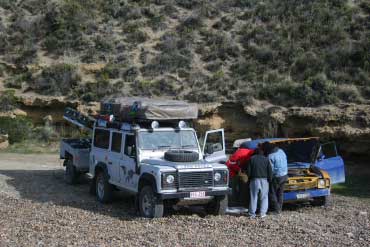 We see an old disused plant, which we visit. Kids are curious but a bit anxious too..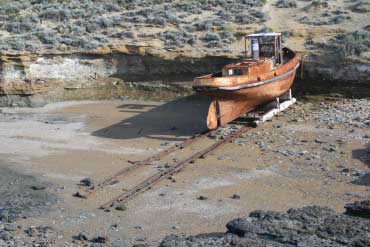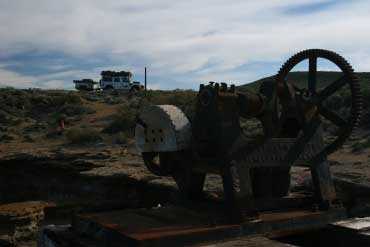 After a night in Rio Gallegos, we take the direction of the Strait of Magellan...When we arrive at the Tierra del Fuego, it's raining. Here you can have 4 seasons during one day. We heard that from locals a bit later...