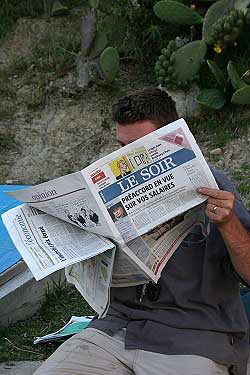 We expect 4 parcels from Belgium. The medicines, ordered from Papy and Nanny, as well as the guides and the encyclopedia requested from David arrived well.
Merci ! Merci !
But two parcels are missing… After some research, we discover that one of the two parcels is at the DHL office in La Paz. We finally receive it with a little delay but a lot of excitement …
Thanks so much David and Laetitia, your choices are judicious and we were all very happy with them !
Unfortunately, the parcel from Papy and Nanny with the Christmas presents for the children will never arrive…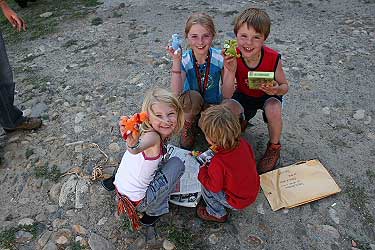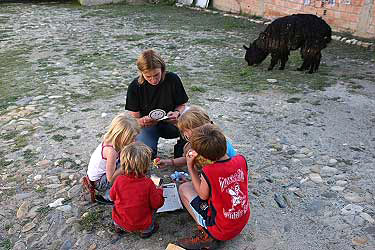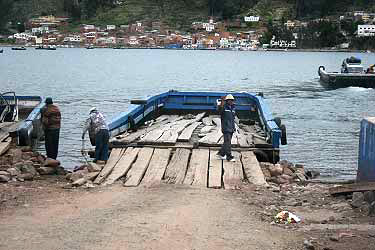 We leave La Paz for the Titicaca lake. To reach Copabacana you have to cross a river ...Driving to leave the 'ferry' is not so easy !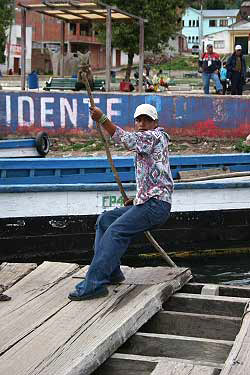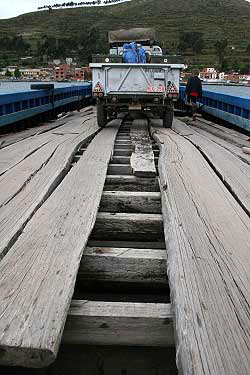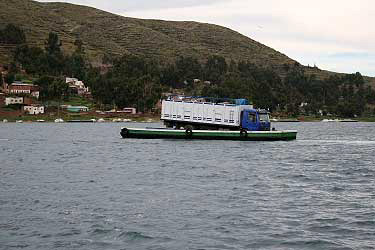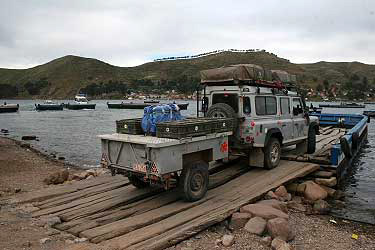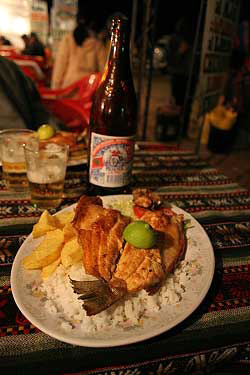 When we arrived at Copacabana, we taste a salmon trout of the lake Titicaca, delightful… Especially for 1 euro the dish…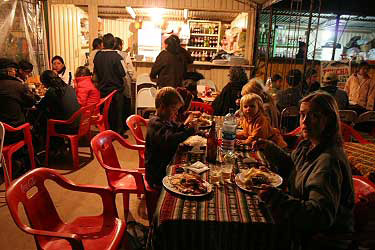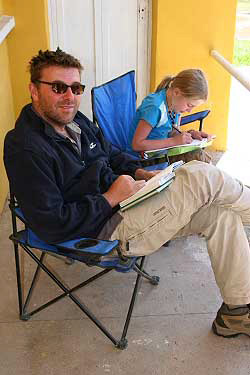 We camp in a hotel parking. School starts again. Holidays are over...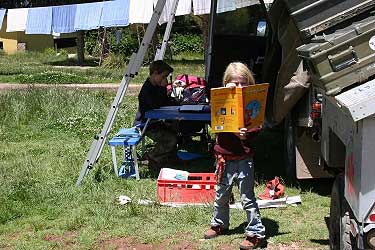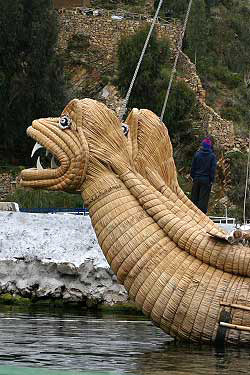 We visit Isla del Sol, which is on the bolivian side of the lake. According to the legend, Manco Capac, the first Inca, was born on this island and crossed the lake Titicaca to join Cuzco and to establish the Inca civilization… the lake is immense and splendid.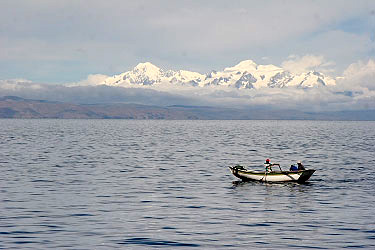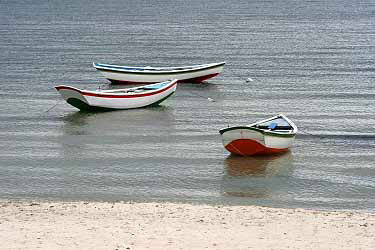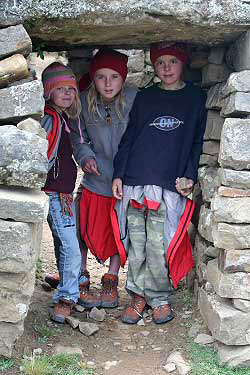 We walk 2 hours to reach the ruins and the place where the sacrifices were organized in the past...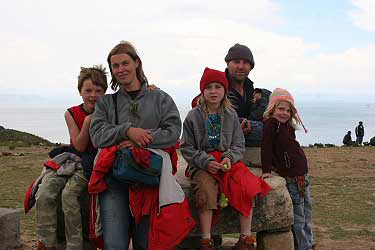 As usual in Bolivia, the inhabitants of the island do not like when a 'gringo' takes a picture. They hide their face… it is necessary to be discrete…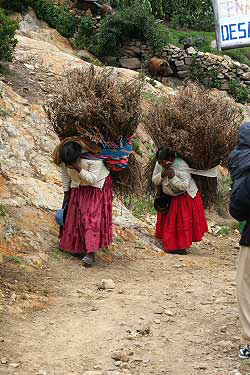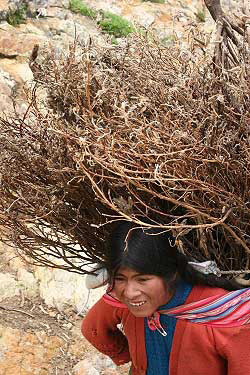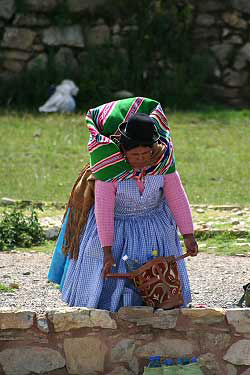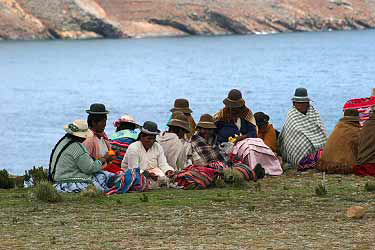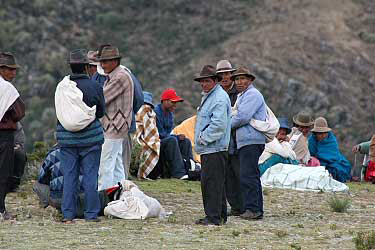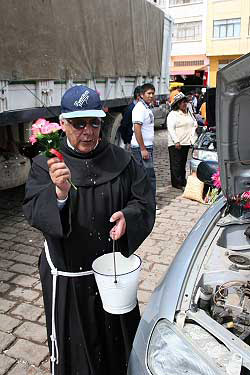 Back to Copacabana, we visit the cathedral and participate to the baptisms of the vehicles in front of the church… the cars are decorated with flowers. The priest baptizes the engine, the interior of the vehicle… and then poses for the photograph with all the family. Then crackers, petals, beer, caca-cola or even champagne are sprinkled on the vehicle… Strange tradition, but it seems that it's less expensive than an insurance…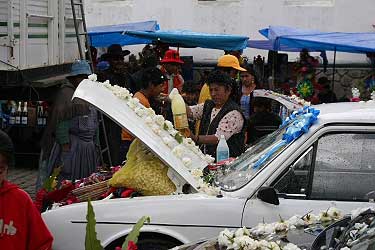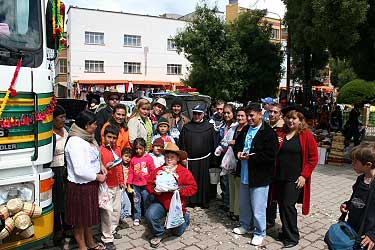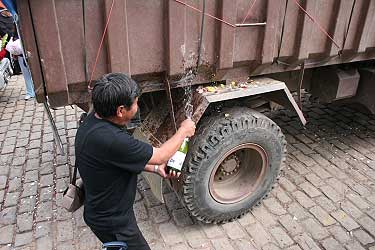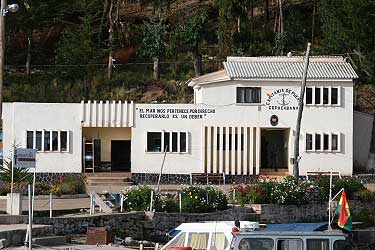 We leave Copacabana and see the buildings of the Bolivian navy… They still dream to recover the accesses to the sea which they lost to Chile and continues to keep sailors in case of …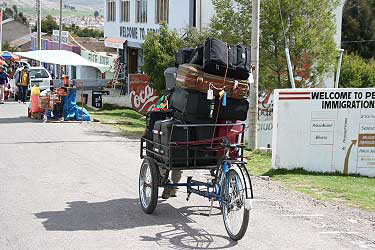 Crossing the border to Peru takes a certain time...we are obliged to give some money to the officers to facilitate the steps...
The people without vehicle must walk in the middle of the "traffickers" of beer and the carrier of bags to pass the border…
We leave Bolivia, a country which we adored and we are ready to discover Peru.