In Calama, we change our equipment ... Withdrawal of all things we do not really use( 50% of the trailer is now available for drinking water & food), rebalancing of the trailer (max. loading in front of the trailer) ... Not easy to throw this stuff away but the result is convincing.
While we are working, the kids make the nap in the shadow or play together...
After the nap, Emma is sometimes in a bad mood… fortunately not for a long time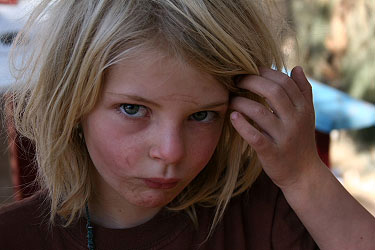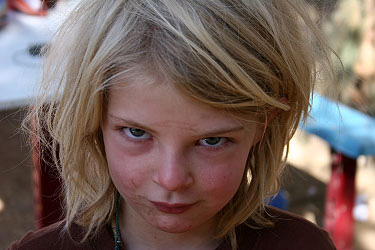 We stay again a night in front of the El Tatio Geyser ... final test before Bolivia. We need to be sure that no kid will suffer from altitude sickness, this would be too risky in Bolivia... The landscape is even nicer than the first time.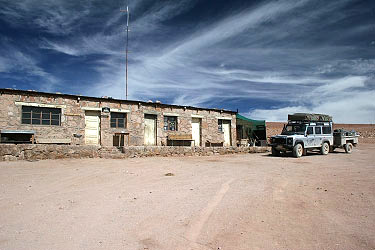 We stop at the refugio of the old man, but nobody is there...
We cross a small village with a church - it looks like taken out of a comic strip...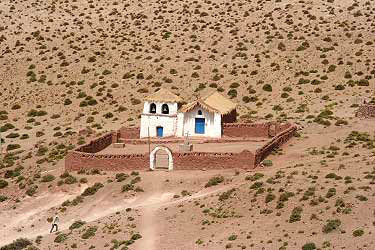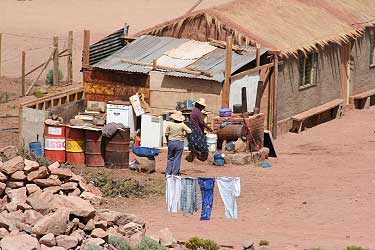 On the road we see a couple of viscachas and nice lamas.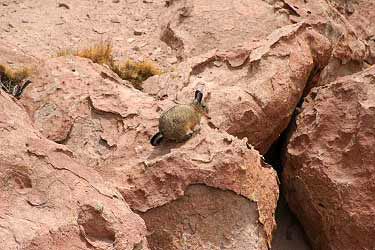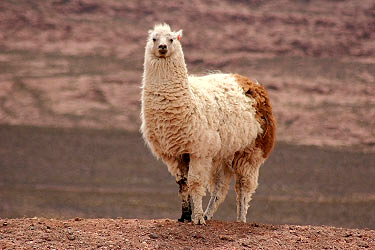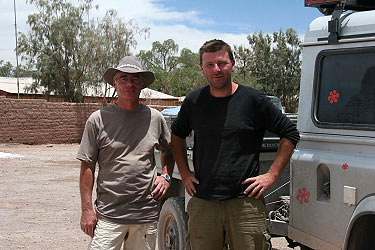 Back again to San Pedro : before crossing the border, we fill up the trailer with drinking water... We meet Bernd. He is german and travels alone since 3 years in the south of South America...in a Mercedes 508. Before his trip, he was developing engines for Ford.
To reach Bolivia, the pass is extremely steep and we see a lot of car and truck shells ... We drive around the Licancabur volcano, which separates Chile from Bolivia.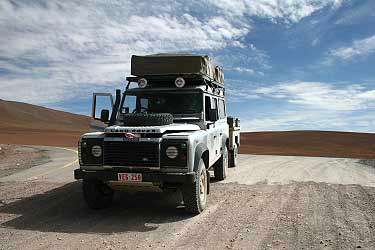 When the road-sign indicates 'Bolivia', the asphalt disappears and the road becomes a track...
It seems, they want to warn us' Watch ! You are leaving Chile, a well organized country to enter in the real South America...the one you dreamed about '...