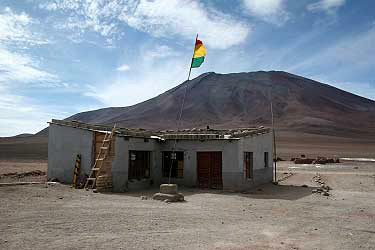 We pass the border. No computer at this place, only a wooden table, a pencil and the document to be filled out... We drive in the direction of the 'Laguna Verde'. The landscape is wonderful. Suddenly, Sacha feels sick. Is it the altitude ? We decide to sleep at the refugio of the 'Laguna Bianca' ... Sacha cries ... Fernando, the responsible of the refugio proposes a mate of coca leaves but we prefer to wait and to treat his pain with more traditional medicines...Finaly the pain disappears and Sacha will be again as fit as a fiddle !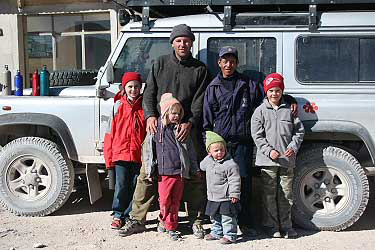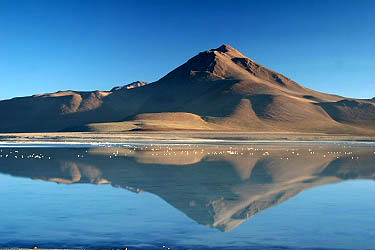 When we wake up the next morning, we have an incredible sight in front of us : the mountain reflects itself in the lagoon and lots of flamingos are eating there...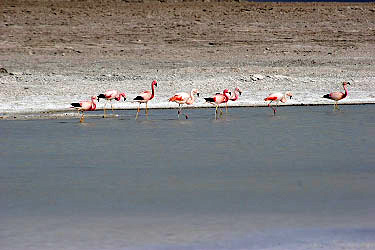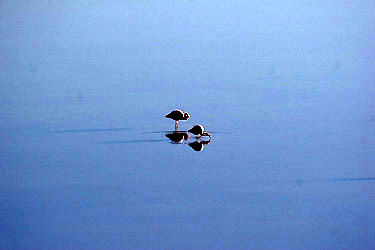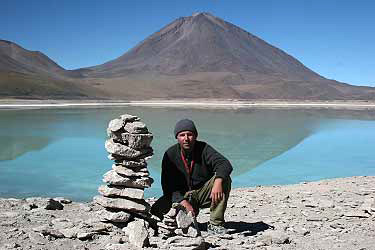 Just next to the 'Laguna Bianca' is the 'Laguna Verde', in front of the Licancabur volcano.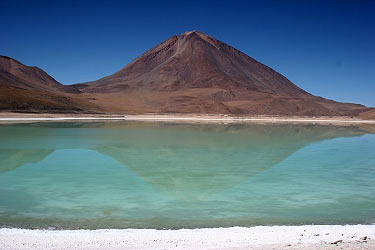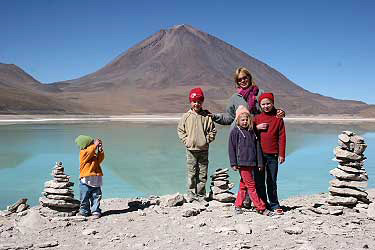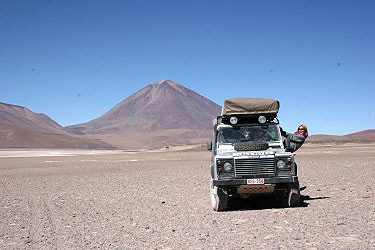 We have a rather basic Map and GPS points that Toon and Kees gave us.
Here, there is no road. We drive either on track or completely out of tracks on the traces of the vicunas.... We cross sand extents, stones… What a happiness…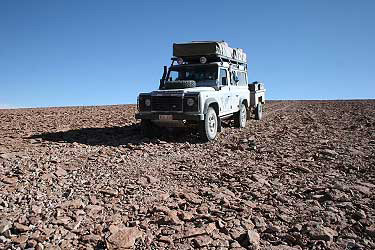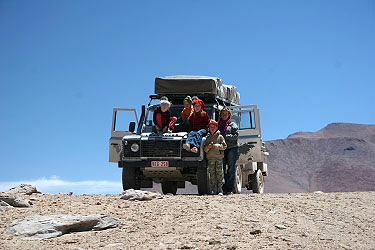 We are more and more amazed by this exceptional landscape. Far away we see enormous rocks in the sand, we decide to join them… We dine on the spot. The children discover incredible stones…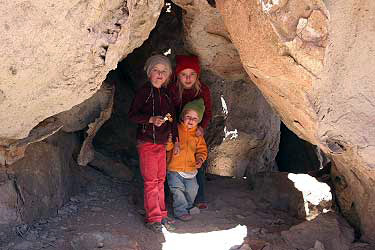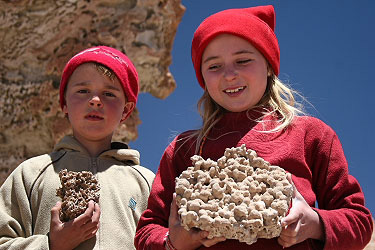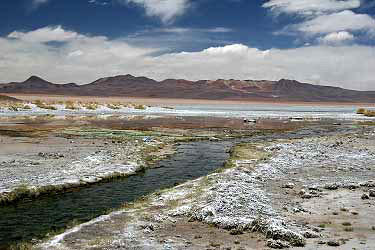 A little bit later we join the lagoon "Aguas Termales". We meet there Tyler and Matt, Canadian and English who join Ushuaia with the motor bikes.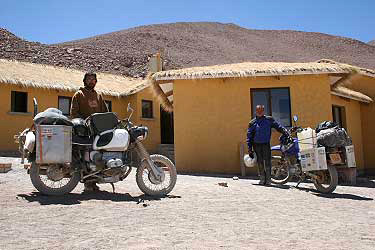 We visit the volcanic ground of la Mañana…GPS points are very accurate.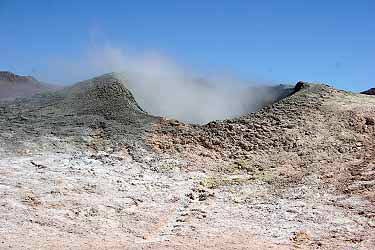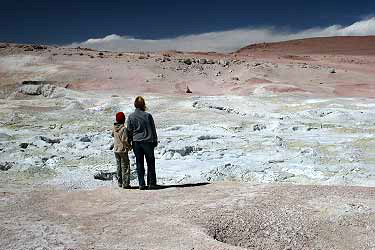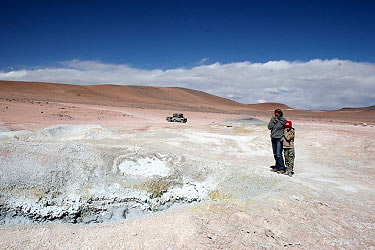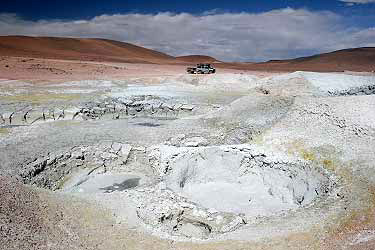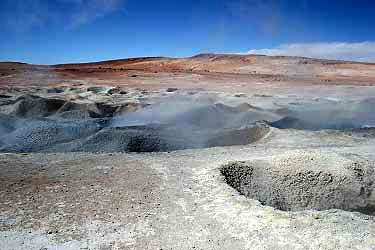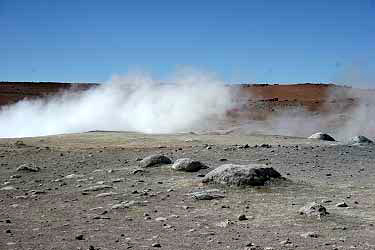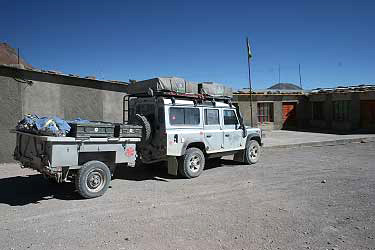 We must join the Apachueta customs to declare the entry of the vehicle…

At 5065 m of altitude (our record), we join a small border office…
Catherine enters the building and finds the customs officer sitting at his desk wearing a Tee-shirt and pants… Without laughter, the documents are compiled and the customs officer will of course not inspect the vehicle…

When we continue our way towards "Laguna Colorada", burst of laughter in the car…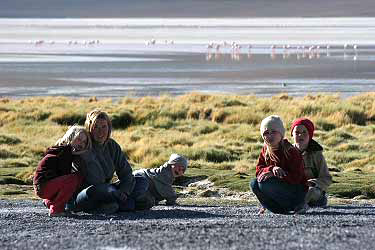 To join Laguna Colorada, we take short cuts and drive on the sides of the mountains - completely out of the tracks… the straight line is the shortest distance to our GPS points. When we arrive on the spot, we discover a superb lagoon with pink flamingos everywhere… Sacha says that Bolivia must be the country with the most pink flamingos in the world…