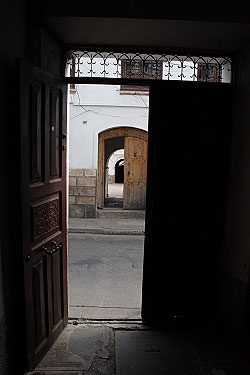 Sucre is the administrative capital of Bolivia. The white city has sumptuous buildings, dating from the colonial period... All the travellers we met during our trip told us that Sucre is so beautiful. We have not been charmed so much.... We prefered by far Potosi & La Paz.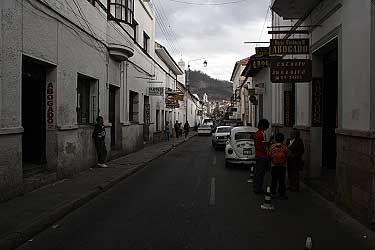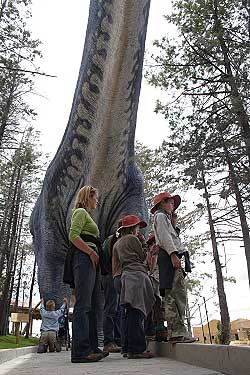 In Sucre, we meet again Frédéric and together we see traces of dinosaurs, discovered in 1994. Since some months, a park has been opened. Dinosaurs, which lived in that region 200 million years ago, have been recreated at the real scale. Kids are impressed...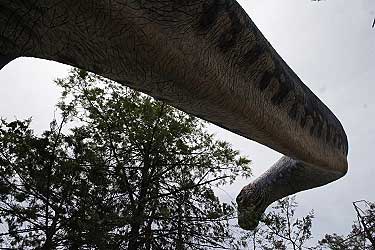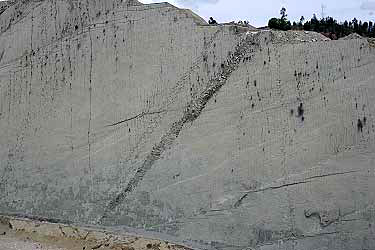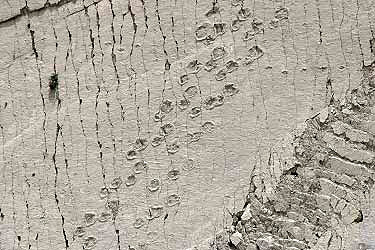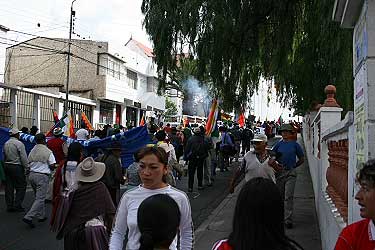 There are political demonstrations in Bolivia at the moment. We make discreetly pictures of the demonstrators...It's very noisy and they use a lot of crackers. In Potosi, a guy explained that sometimes crackers are replaced by dynamite.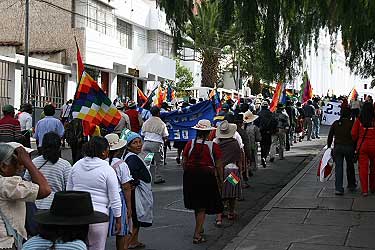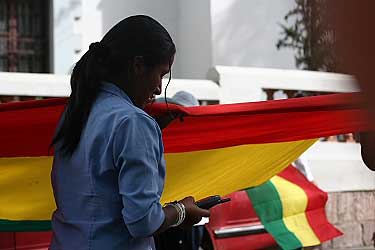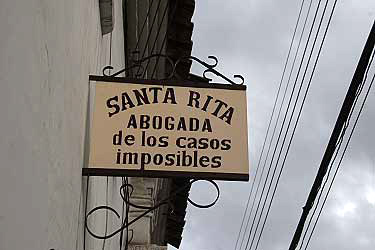 We live in a dormitory in a backpacker's hostal, which offers the charm of ancient colonial houses with a wonderful patio.
The hostal is located in the street of the lawyers...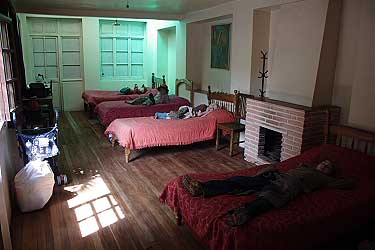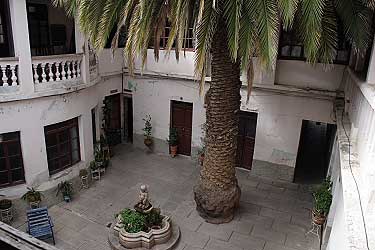 We decide not to stay longer in Sucre and to take the road for La Paz. The information we have, says that the normal road goes back to Potosi, then to Oruro and finally to La Paz. We do not like to go back and we decide to drive directly to Oruro via a less good road. And we do not regret our decision ! Splendid landscapes, gorgeous scenes, tiny villages...We do not pass any car, only trucks, fully loaded of people. When we enter a village, the kids are all coming to see us !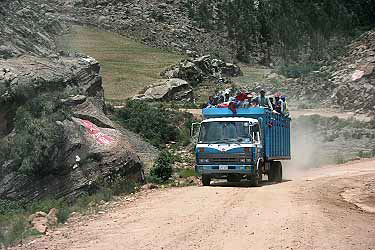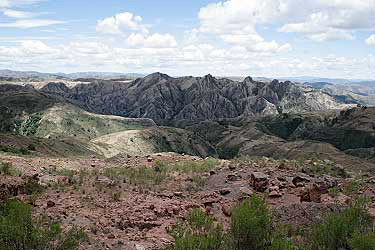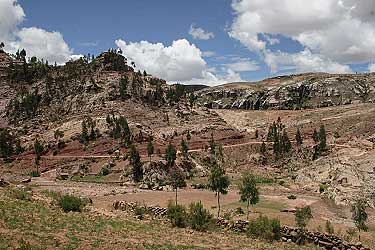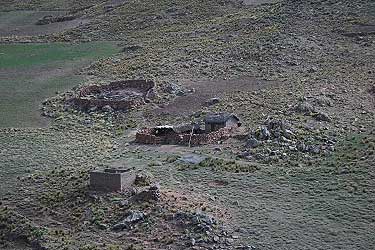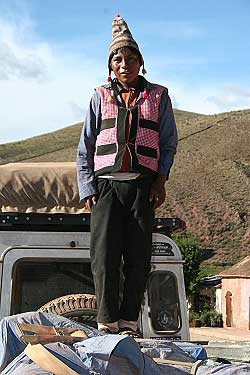 At 4000 m above sea level, we see a young boy with a bicycle, asking for help. He has a puncture. We take him to the next village,on the trailer...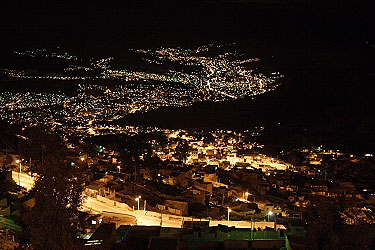 We arrive at night in La Paz. We got the GPS points of a hotel, which permits to sleep in their parking. But when we find it, the gate is closed. We sleep in the tents on a parking in the Valle de la Luna.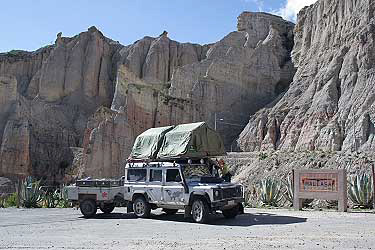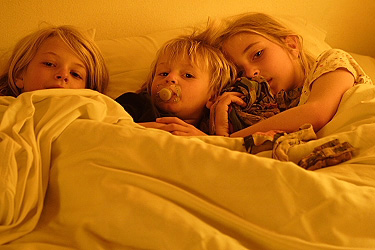 When we arrive at the hotel the next morning, we decide to take a room, instead of using their parking. It will be good for the whole family to rest here, before exploring the jungle.
The hotel is great, well located, with swimming pool and all the necessary comfort.
A good adress fro those who wants to visit La Paz: