Surprise ! Santa-Claus came in the middle of the salar ... He has well received the letters from the children ...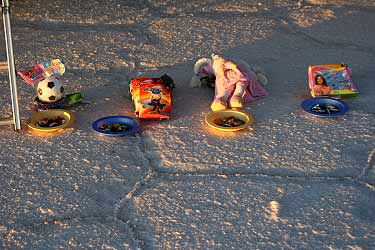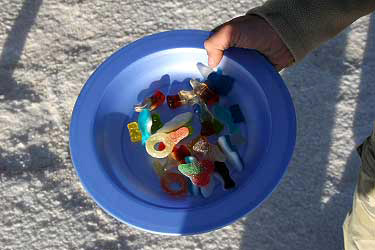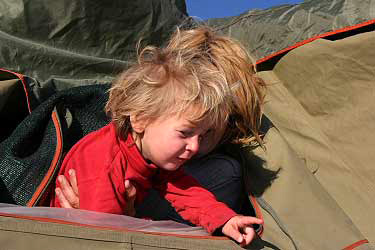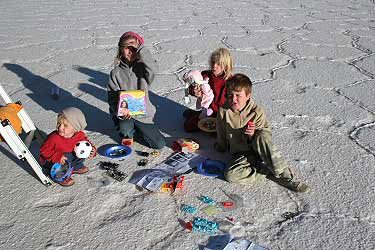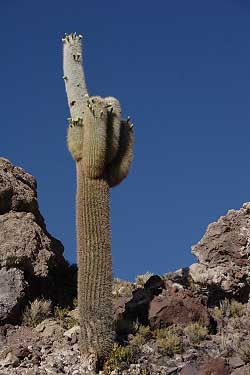 We visit a small deserted island of the salar with giant cactus ...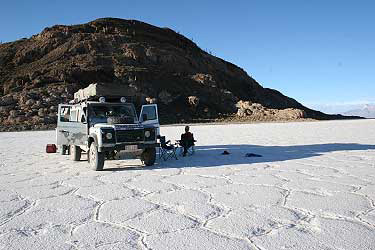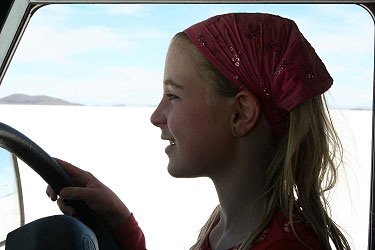 As promised since the start of our expedition, Lisa, Sacha and Emma can drive the Defender ...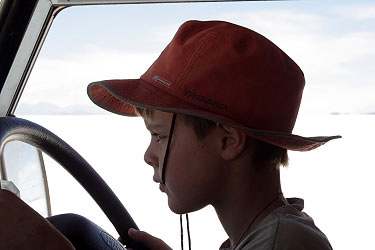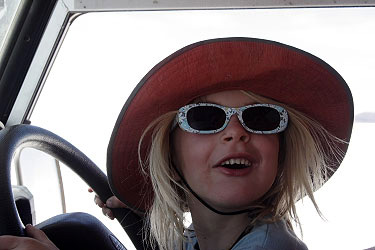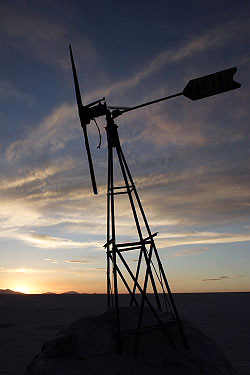 We decide to spend a night in the 'Hotel del Sal'
Here, everything is built with salt : walls, chairs, tables, beds, ...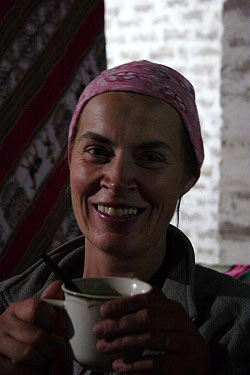 Catherine drinks her first tea made with coca leaves ...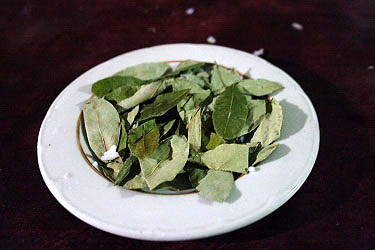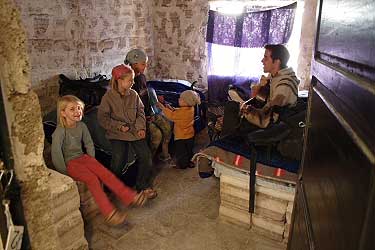 Our children learn new songs with Flo, a french guy arrived at the end of the day with other Canadian, Irish and French who all like to have fun and parties ...
For the night, we use candles for lighting ...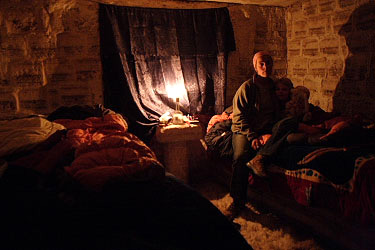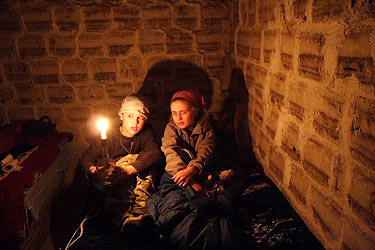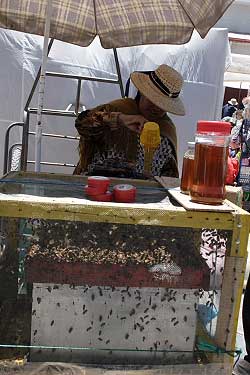 We leave the salar and cross a small town and after that we reach Uyuni..
Bolivia is an other world ... Here it is really disorientating ...That's great !