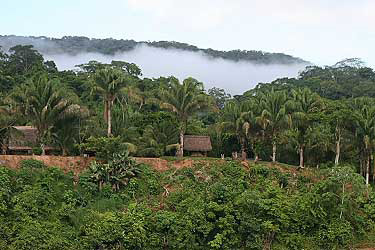 It was scheduled to visit the Jungle alone with the guide, Jose Luis and the cooker, Carmen. At the last minute, Pablo join us. He is spanish and lives today in La Paz. We reach the campsite by boat through the Rio Beni and the rio Tuichi. The landscapes are superb.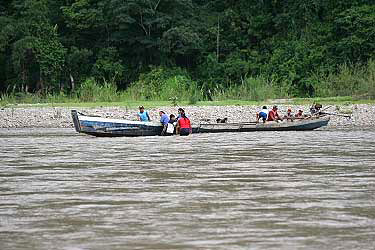 During the day, we walk in the dense forest looking for animals and discovering exotical plants. We discover immense trees, anaesthetic plants, colouring leaves, strangler trees, delicious fruits ...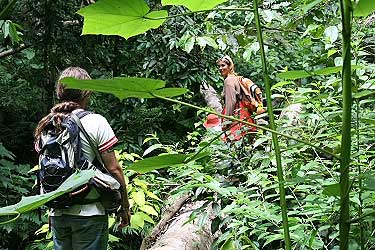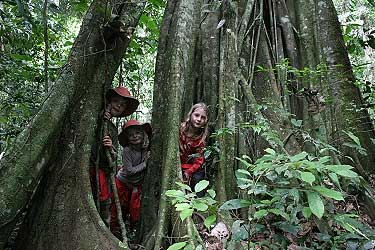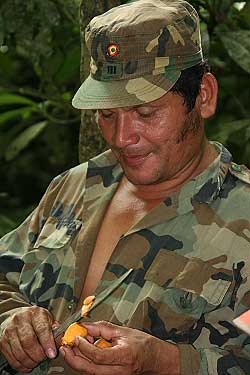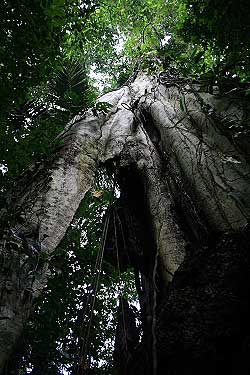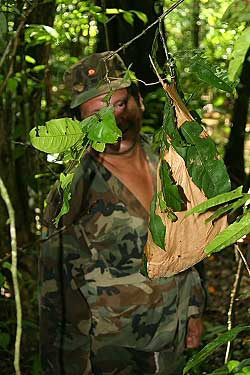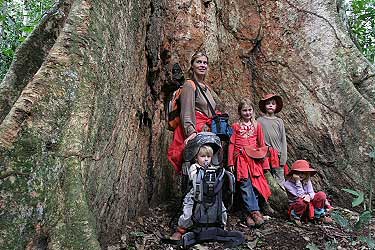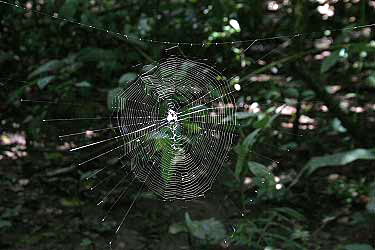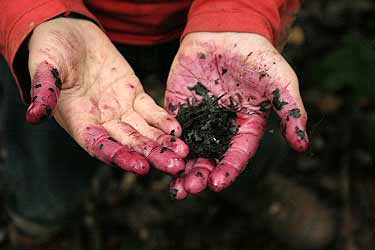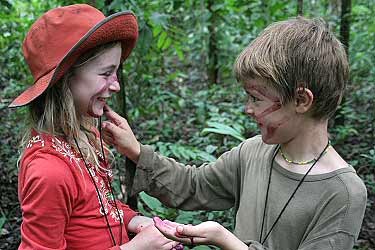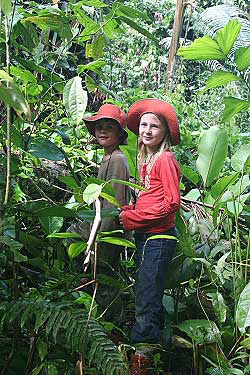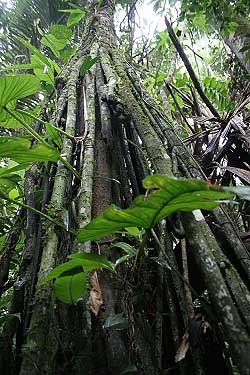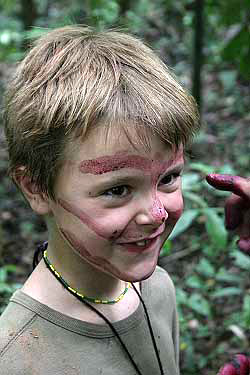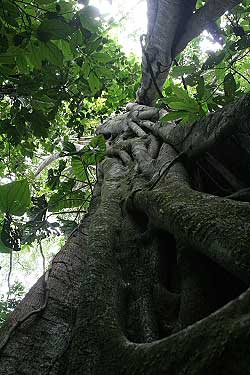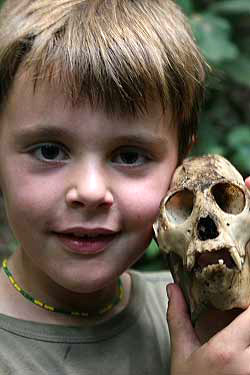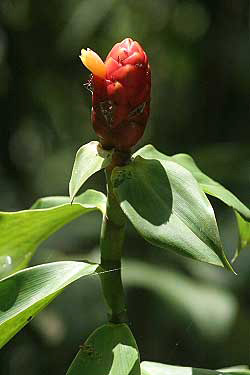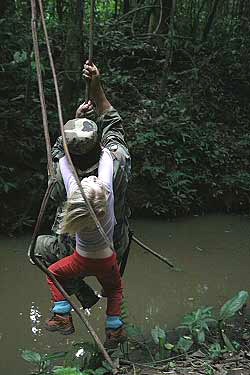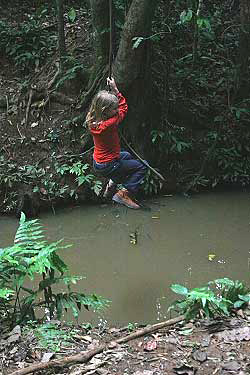 Children love creeper ...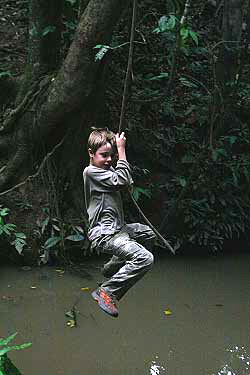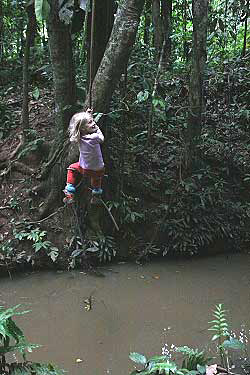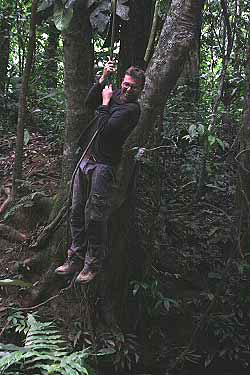 To drink the pure water coming out of the creepers is an indescriptible pleasure ...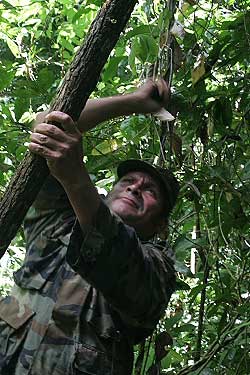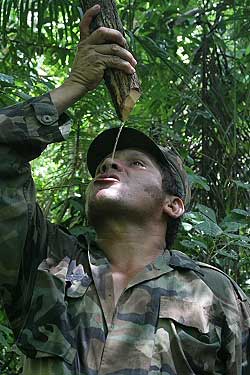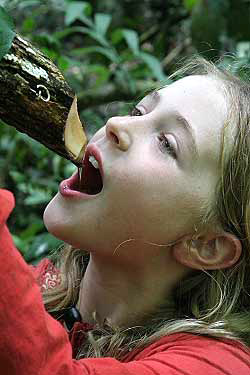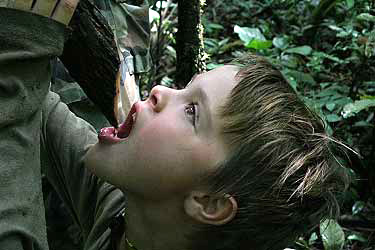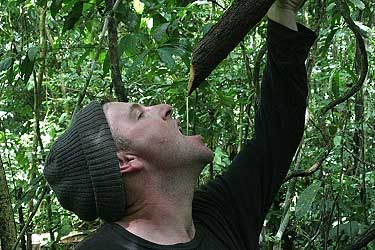 Looking for animals ...Vampire bats in a trunk ...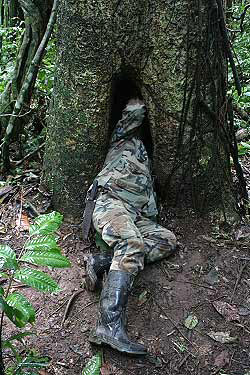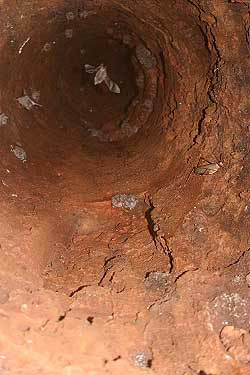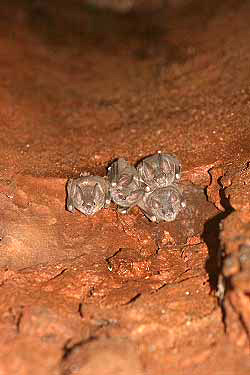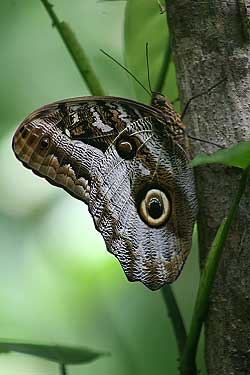 An impressive quantity of beautiful butterflies ...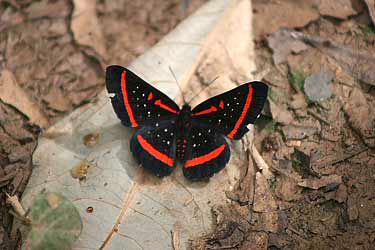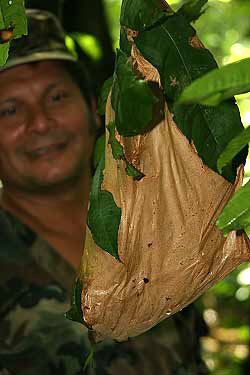 An ant nest in a kind of 'plastic bag' ...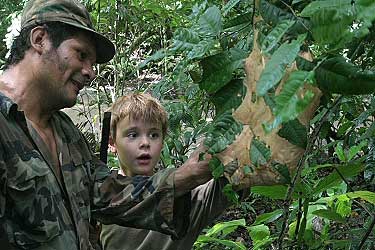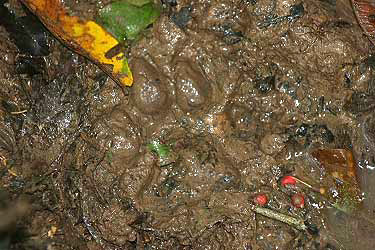 The fresh trace of a puma ... Unfortunately, we don't see it.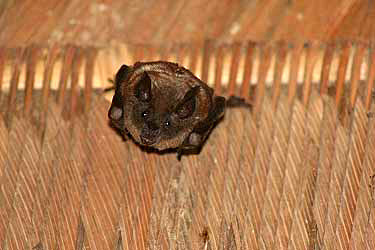 A small bat living with us for the meal...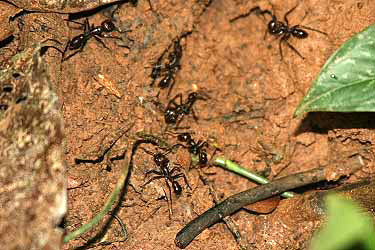 Giants ants ... If we are bitten by one, it is painful for 24 hours and with fiever.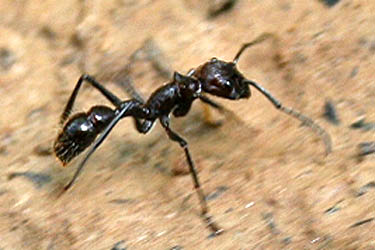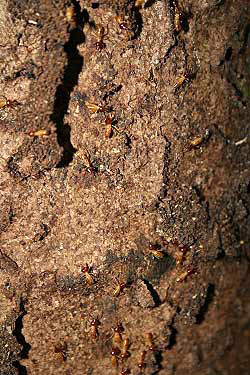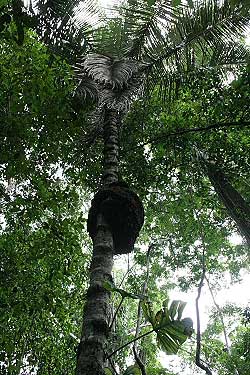 Small termites ...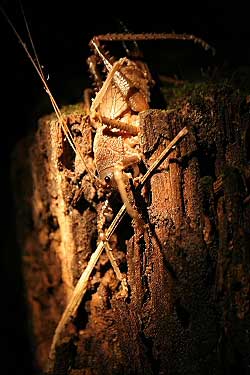 By night, we go for walking in the jungle with our torch. A great feeling. Sometimes we meet interesting animals ...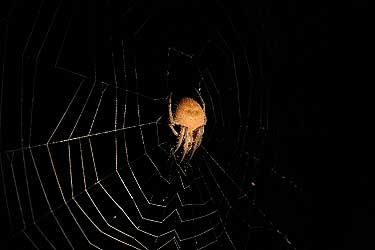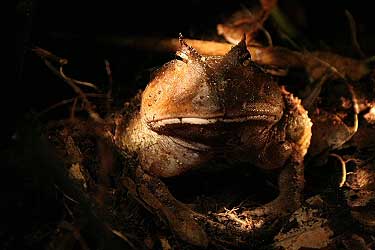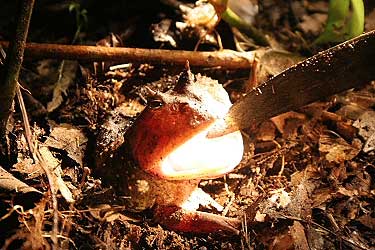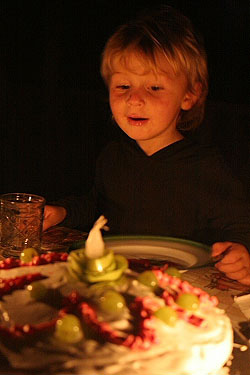 It is Luka's second year birthday... in the Jungle. We don't understand how it is possible but Carmen succeeds to prepare a fantastic cake in the Jungle. Of course, she had the benefit of two good assistants, Lisa and Emma ... especially to clean the plate full of cream.
We sing a birthday song and we offer him presents ... he is really happy.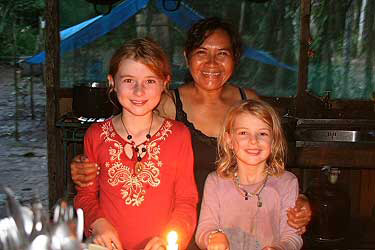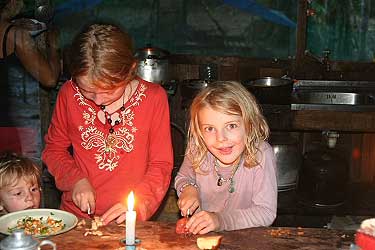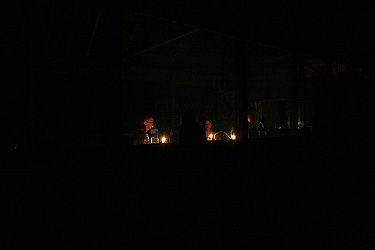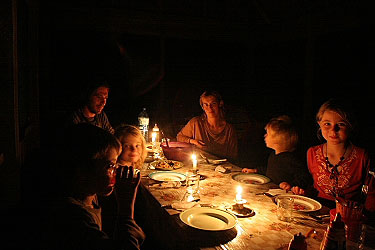 When we leave the jungle, we are full of pictures and sounds in our mind ... We will never forget it.
As well Catherine will not forget the moskitos.