We take the boat to cross the Magellan Strait towards Punta Arenas. The entry in the boat is done in reverse gear in the middle of the trucks,… When we await the arrival of the boat, we meet Sami, he is Finnish. he comes from the north and explains us the difficulties which he encountered in Bolivia with his motorbike. Later Henrika and Patrik arrive. They come from Finland and Sweden and they are travelling for 6 months in South America with their bicycle. During the crossing, we take the opportunity to discuss a lot together ...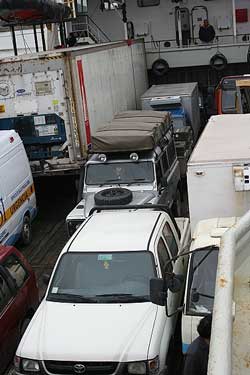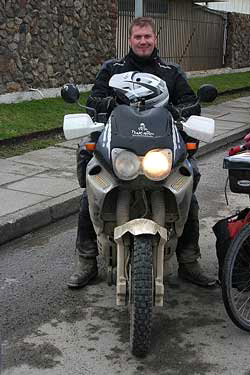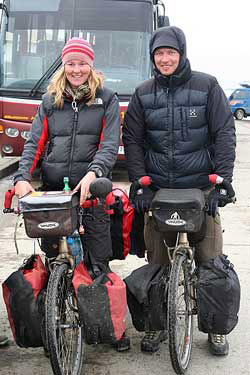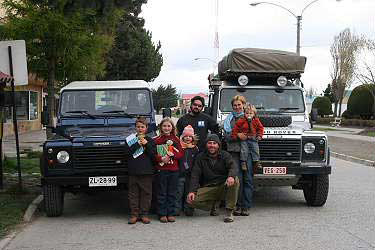 After one night in Punta Arenas, we move towards Puerto Natales. We are stopped by a driver of Defender: "Hola, I know you even if you don' t know me… Please follow me". We follow him. He knows us because of Jorge from Puerto Madryn who has published on Internet some pictures of our expedition and our equipment. He invites us in his agency and offers us a coffee. Then he explains us what is interesting to make in Torres del Paine. He left Santiago of Chile to begin his company "Sendero Adventure" in Torres del Paine. He organizes trekkings, kayaking, and bicycle tours … He is extremely sympathetic and all his advices are judicious. Thank you Pablo for your advices.
Our children try new ways for the school ...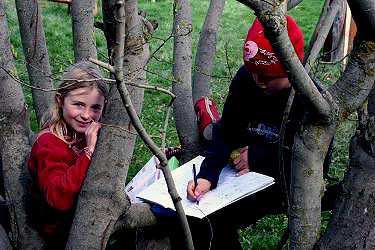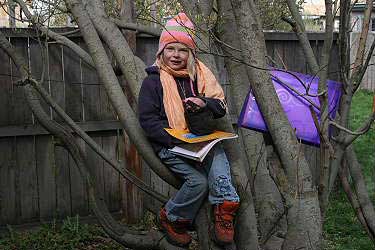 As we arerive to Torres del Paine it is the night. When we wake up the morning, we discover a fabulous landscape. We are alone in the campsite, it is the low season. We start to visit the park, all is beautiful, imposing…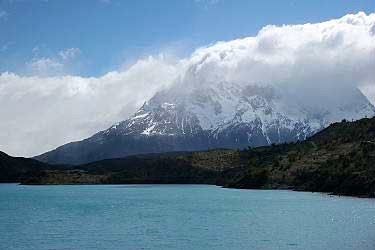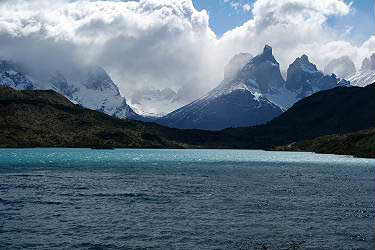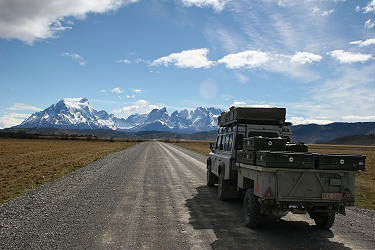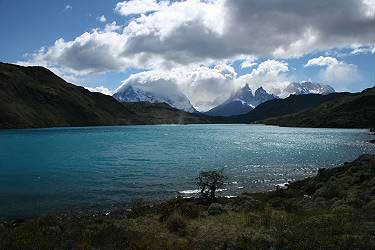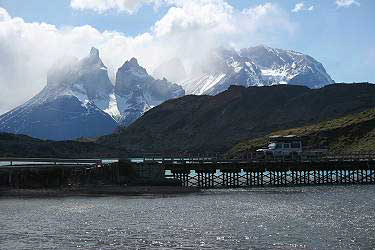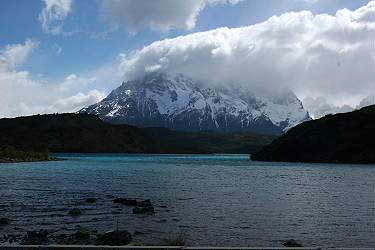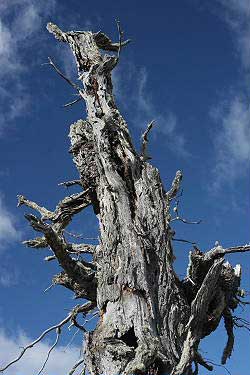 The next evening, we sleep in a camp-site at the edge of a blue river. Sacha takes his cup and tightens a fresh water cup in the river, it is delicious.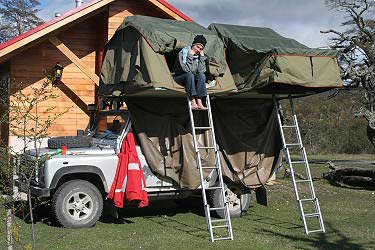 At 10H30 pm, a car enters in the camp-site, we are alone. The car comes to us and we meet Marion.
She is Austrian and travels to Chile for professional reason. She has decided to benefit from it to extend her stay and to visit South America a little bit.
We spend the evening together discussing. She has no equipment with her and we let us lend covers and waistcoat for the night.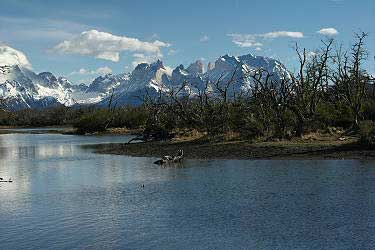 In the morning, when we wake up , the spectacle is still amazing.
The day after, we start the discovery of the Grey Glacier.