We leave Ushuaia to go to Porvenir in Chile in order to pick the boat for Punta Arenas. On the way, we meet an English man from London. He is with a bicycle and has decided to travell along the 'Cordillera' from Ushuaia to Peru. He has just started his trip and he is still clean. We drive next to him and discuss for some minutes.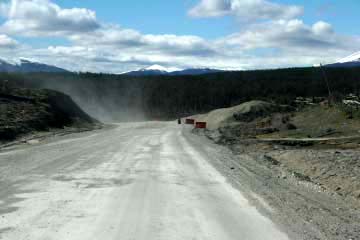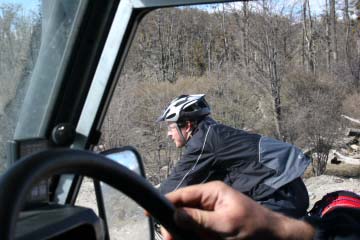 When we are following the chilean coast, Catherine see dolphins at less than 10 meters from the shore. We stop and Sacha followa them along the coast.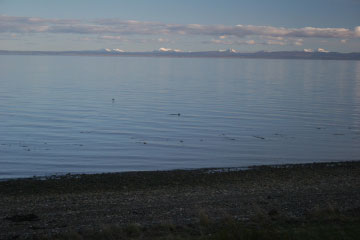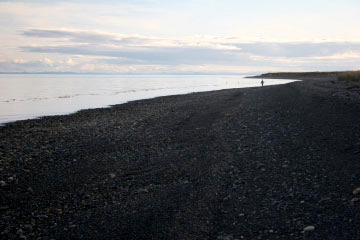 We are looking for a camp to spend the night. Daniel goes in a pub to ask if it is possible to sleep behind the building. There is a man speaking English who propose us to come in his fisher camp for the night. We follow them and we install the bivouac along the sea in front of Christian's house.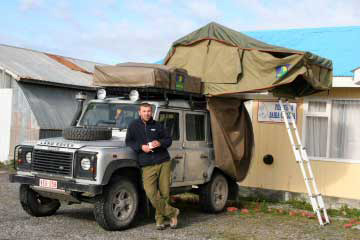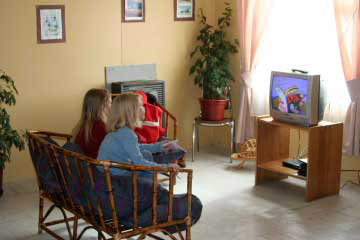 As the tents are installed, Daniel joins Christian in the pub. When the pub is closed they continue in Christian's house with Elvis the Captain and the boat maintenance Engineer. The day after, Christian will be on the see for 3 days. Daniel and Christian become friends quickly, it's as they knew each other since a long time.Christian is a lawyer in Santiago De Chile. He has just purchased the company here 2 months ago. Daniel loves such a kind of story and men ...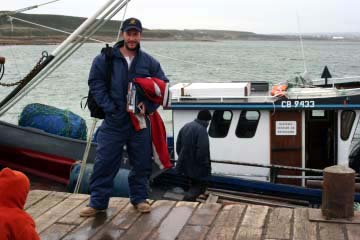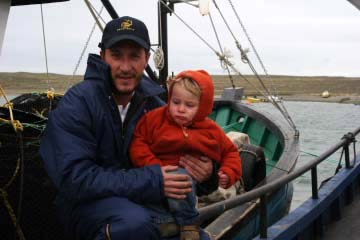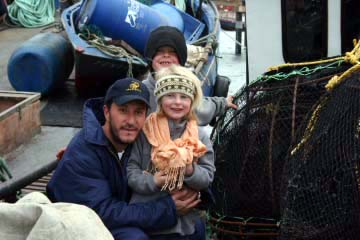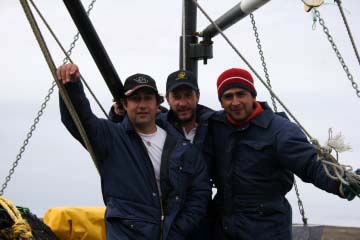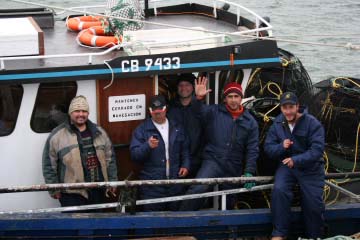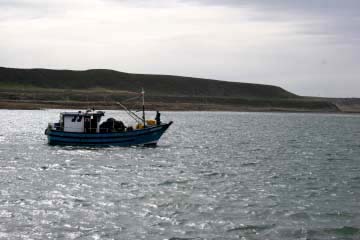 Christian gives us the keys of his house and invites us at his home while he is for 3 days on the sea: " You are at home !", he said. What a pleasure. We take the time to visit his company, where 40 persons are working. The products are mainly the "Centolla" (spider crab) are exported in the whole world and are considered as luxury product… After being fished, they are stored in a cold room, then cooked in salt water. The largest ones are sent in containers and the smallest ones are pealed and then packed to be sold. We could taste them freshly fished and it was a real delight !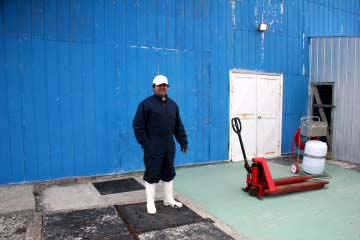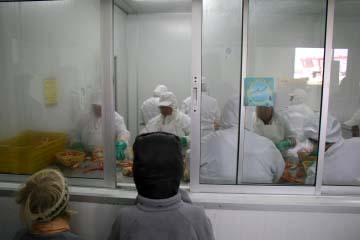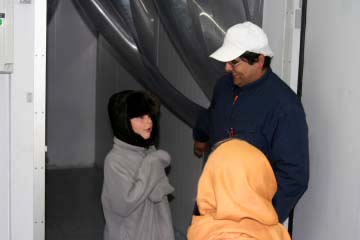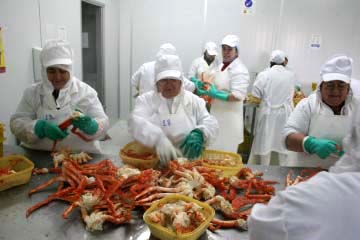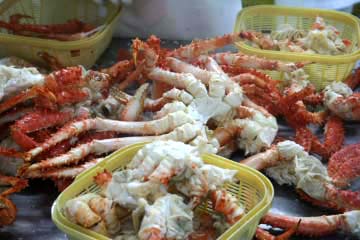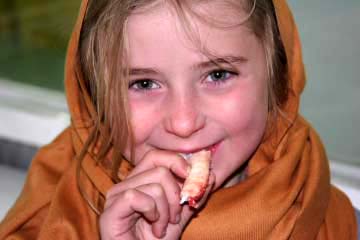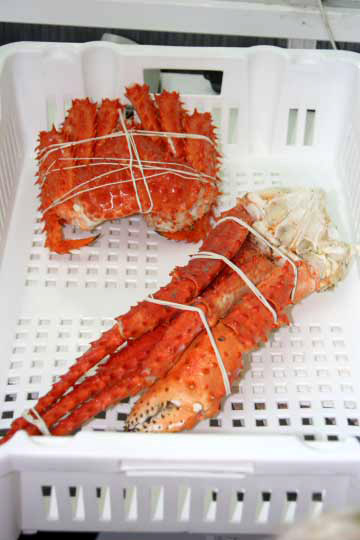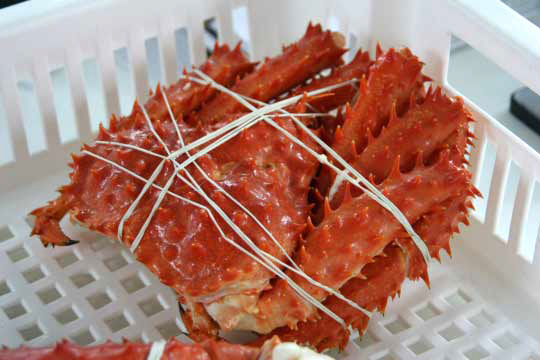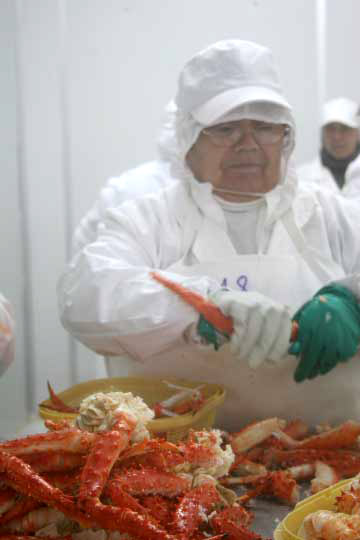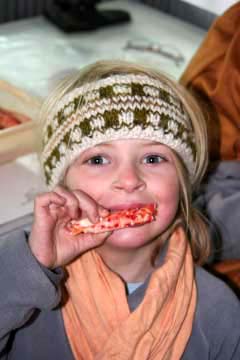 When we returned in Christian's house, the kids made drawings of the 'centolla'....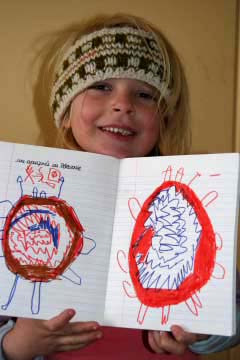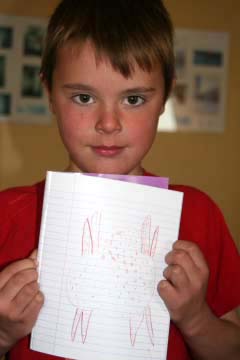 During the evening, Jimmy the Plant Manager of the fish company, invites us to cook together a seafood meal in Christian's house. A true delight before our departure the following day towards Punta Arenas.