We drive back to Antofagasta to try to find somebody at the ESO reservation desk, even if it's closed !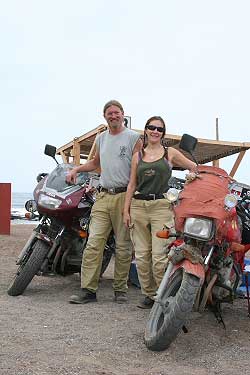 When we arrive at the camping we meet Lew and Anita. They are from UK and travel since 2 years and a half with their two motorbikes...Iceland, Canada, USA, South America ...Their plan is to continue to the south and then to go to New Zealand to work a bit there.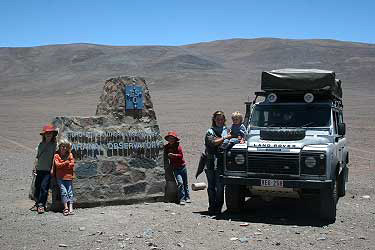 We leave the next morning, hoping that yesterday's telephone negociation allows us to participate to the ESO visit...130 km of a dry landscape...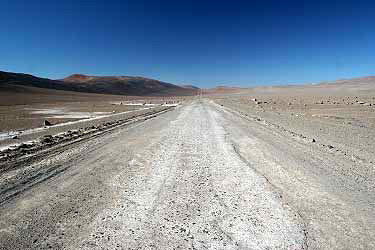 After another small discussion... we can finally visit the observatory. We are impressed! The telescopes are located at 2650 m above sea level, in the middle of the desert.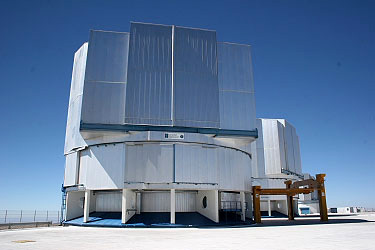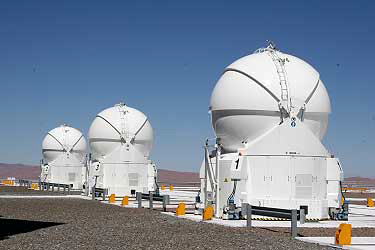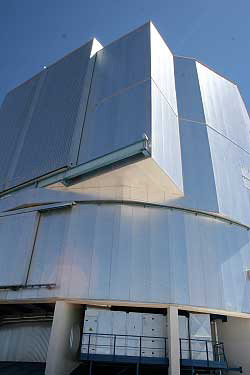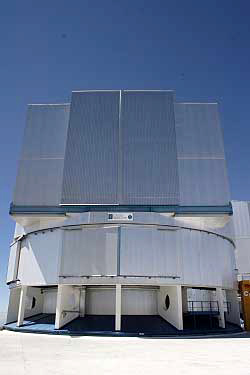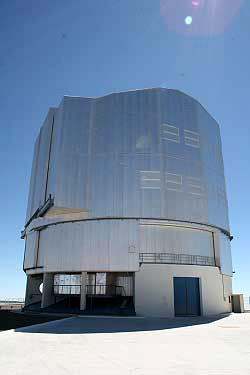 Inside, we can see the moving process of the telescopes, the system used to take the pictures, the control room and above all the mirror of 8,2 m of diameter. This mirror has been built by a belgian company AMOS, moreover from Liège...Yippee! It's superb. Congratulations Fabrice for your job here, incredible ! (Fabrice is a friend of us, who was in charge of the project).
for more info : www.eso.org/paranal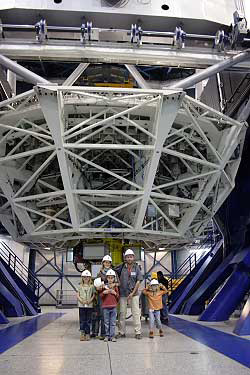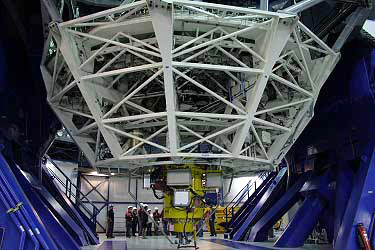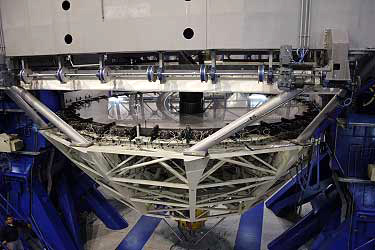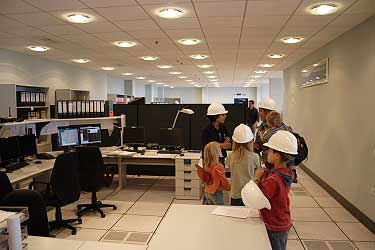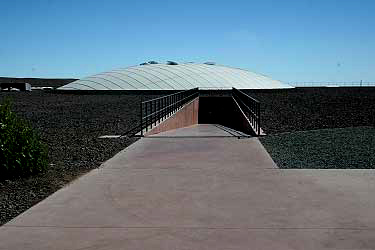 More or less 150 persons are working here as residents. We are also visiting the place where the engineers and astronomers are living... Also impressive : it's located under the ground with a controlled atmosphere to get a tropical climate for the plants which are next to the swimming pool...During night time a curtain is drawn below the dome to avoid that the light escapes from the building...this would disturb the pictures taken by the telescopes.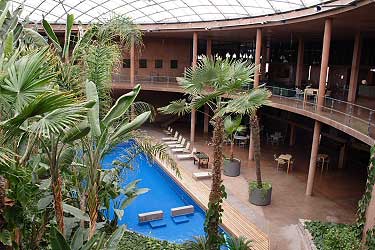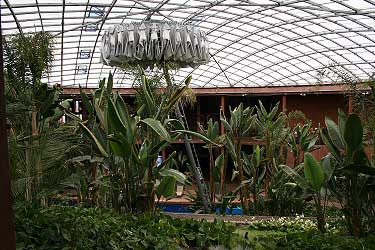 Back to the camping, we meet Grant & Julie. They are australians and travel since 18 months on their Suzuki motor bike. We exchange informations about places where we want to go in the future...incredible they loved Columbia. Very safe ! The day before we met them, they had been attacked in a small street in San Pedro de Atacama... www.horizonsunlimited.com/tstories/guerin/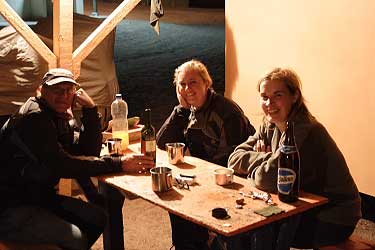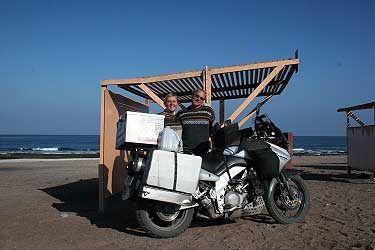 We are very happy to have been able to visit the ESO observatory at Cerro Paranal ... Now we are driving towards San Pedro de Atacama ... Just beside Bolivia.