Our arrival in Chile is a bit chaotic at the border and we are losing quite a lot of time...That's the reason why we cross Santiago by night. The capital is immense. We decide to sleep in a hotel...and the only motel we are able to find for the night is very romantic ... we notice it a bit too late but we'll nevertheless have a good night there !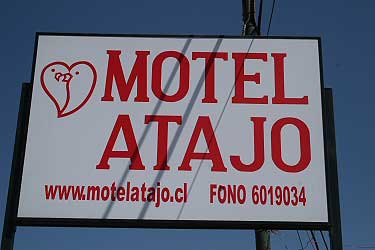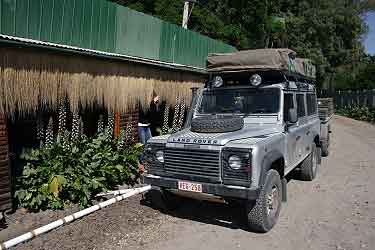 We are going to Jacques's house in Viña del Mar. He is not available for professional reasons but has organized everything to allow us to receive our SIM card. Thanks to David, Daniel's brother, who sent us quickly the parcel, thanks to Jacques and May Lin and thanks to André for their help. We have again a mobile phone !!
Without doing it on purpose, we walk in front of cameras in the city center...it's a shooting about pocket- picking...they will be obliged to start again the scene because of us... The producer shouts in his microphone : 'Action '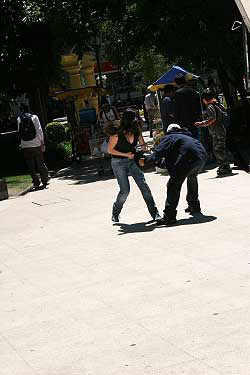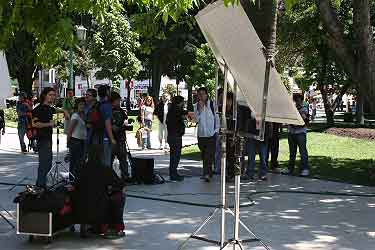 Viña del Mar is a sea-side resort. Our intention is not to stay there but Catherine suffers a lot at her back and needs an chiropracter...We decide to stay one more night. We will go the next day to an expert.
In the meantime we repair the broken side window... not expensive... but not well done ... The kids find it interesting to see how it works. They didn't know before how the window goes up and down.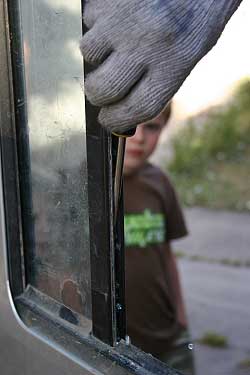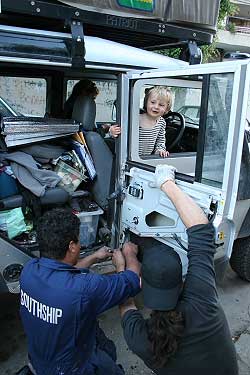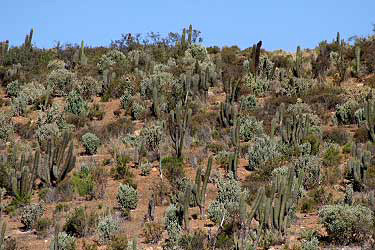 The next day we take the road up to the North. Our goal is to reach San Pedro de Atacama as fast as possible, while hugging the Chilean shore on the panamerican road. The road is monotonous. The nature is less wild compared to the Argentinian tracks, which we just left...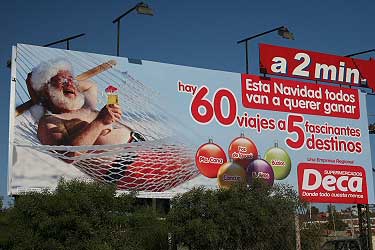 It's soon Christmas ... Santa Claus will be hot in Chile!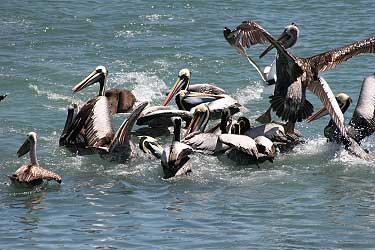 On the way, we stop to admire our first pelicans...The kids are amazed to see the bird of Nemo...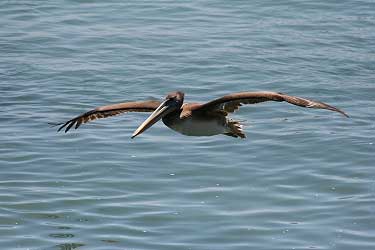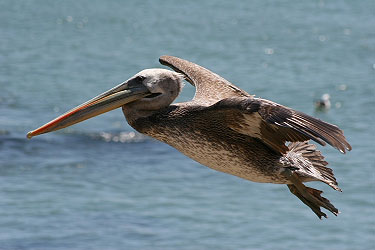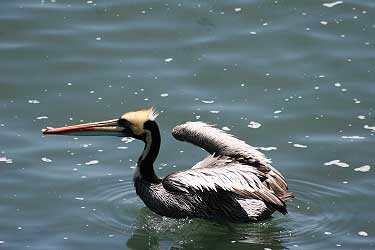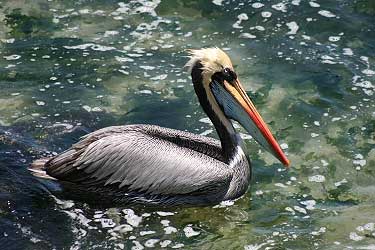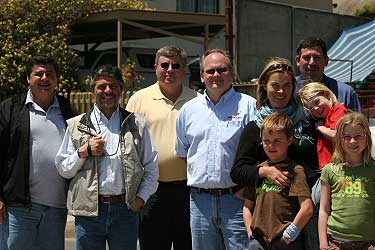 Incredible but true: We meet by chance a group, working for Mercury Marine in the States. They are on business trip and know very well Catherine's former colleagues...
At the end of the day, we are happy to be again in our tents, after 3 nights in a hotel... What a pleasure to feel free and to enjoy the space and the nature...
...