In direction of San Pedro De Atacama, we cross the Tropic of the Capricorn.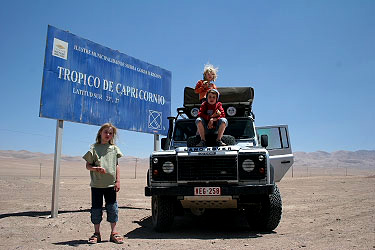 There are deserted 'pueblos' on the way. They were existing because of the mines... The kids are impressed ... .They find the 'panaderia', the bar ... and invent a lot of stories about the life of the pueblo in the past...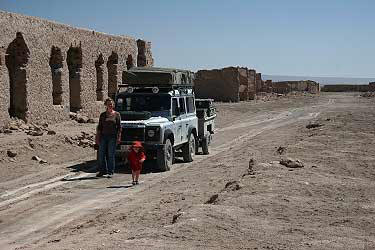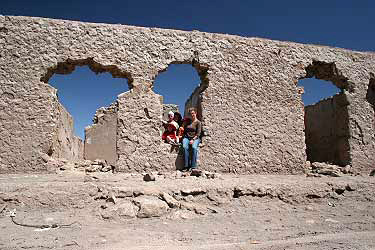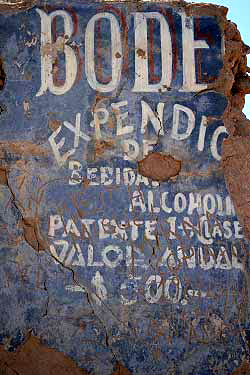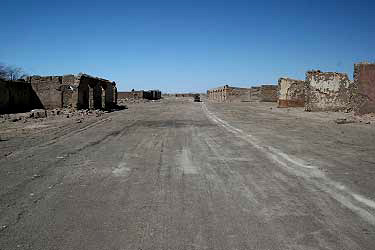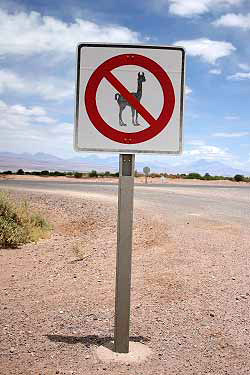 We are not familiar with all road-signs...
We arrive in the evening in San Pedro de Atacama. This region is arid and is reputed to be one of the most dry desert in the world.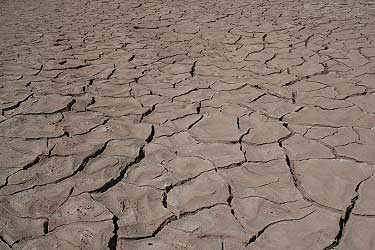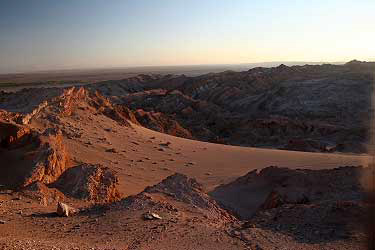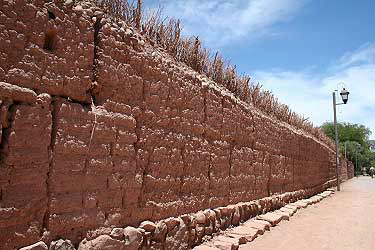 San Pedro de Atacama is a gorgeous village. The inhabitants have been able to keep the style of ancient villages. The walls are built in terracotta, the streets have no asphalt. This village, which was in the past the meeting point of a lot of backpackers, has however changed a lot. 4 or 5 years ago prices were ok. Today it's extremely expensive. European prices are used to fix the prices here...too bad !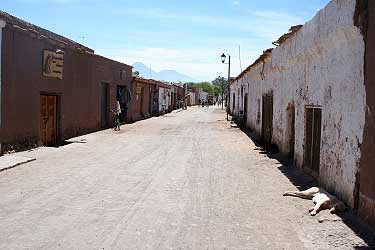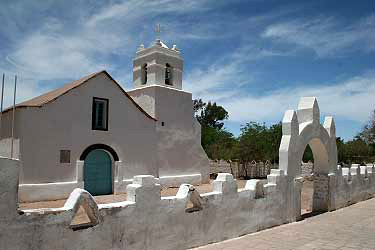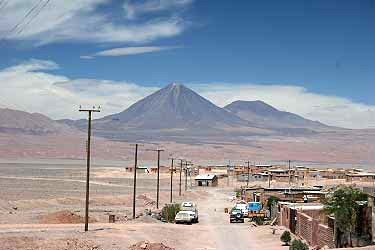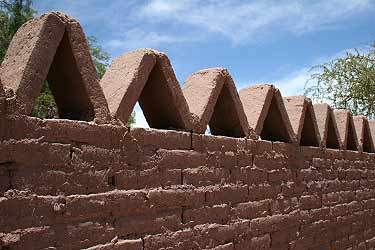 Nevertheless, it's still very pleasant to walk in the pueblo...nice restaurants, local music bands, ...and by night the pisco sour and the capirinha are great...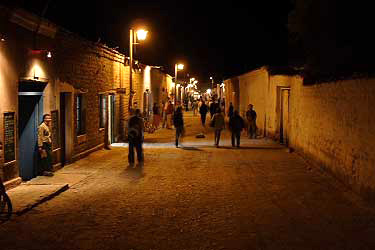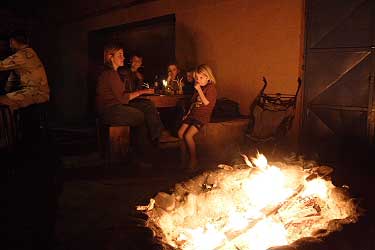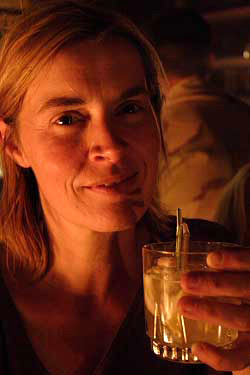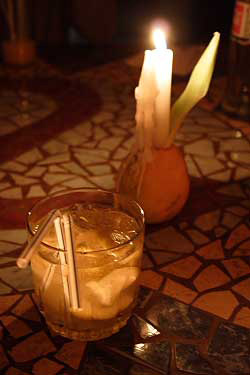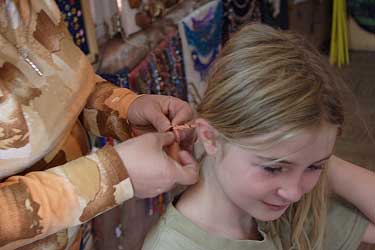 Lisa & Emma decide to put an indian braid in their hair...Sacha gets a necklace with a prehistoric fish tooth.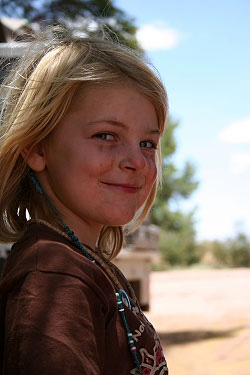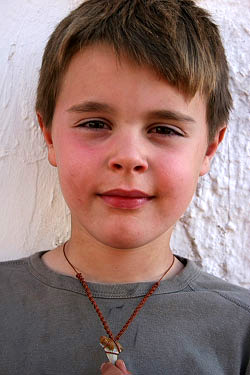 We visit the village. The museum is really nice. It has been created by a belgian archeologist ' Gustave Lepaige'. The kids are impressed by the skeletons - especially those of the babies...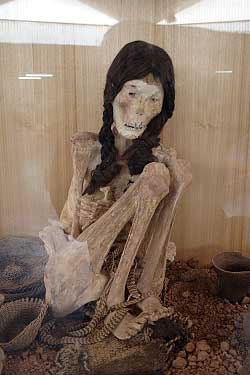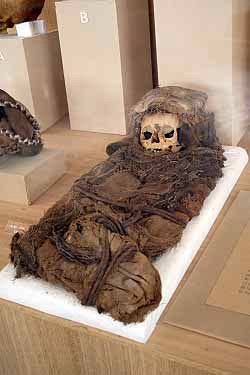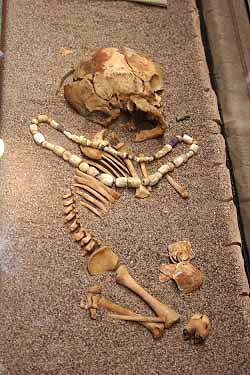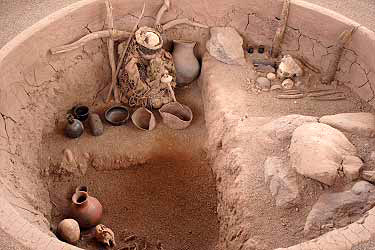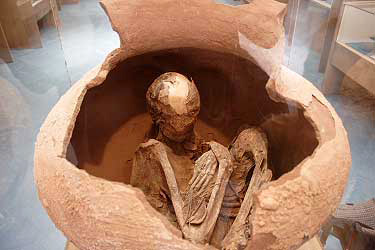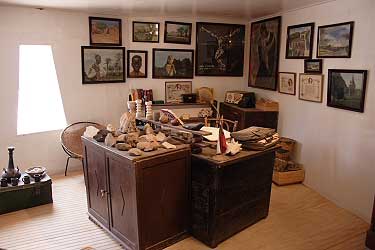 G.Lepaige worked in a very nice office...you just dream to become an archeologist when you see the office...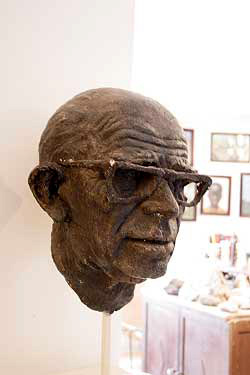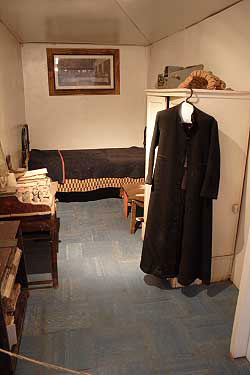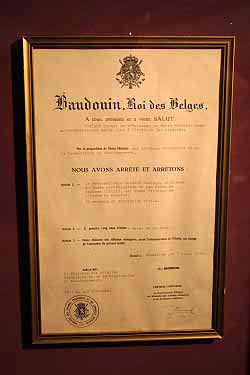 We visit San Pedro's cemetery... In the back the majestic vulcano.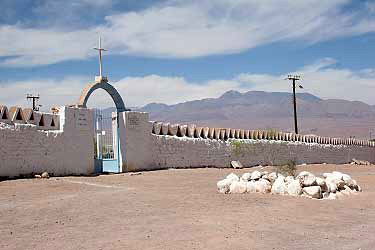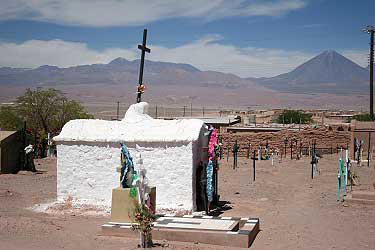 It's very hot here, a little bit shadow is highly appreciated ...