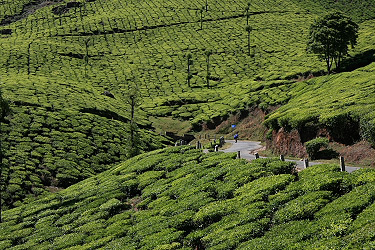 We decide to head for the North...without stopping too often on the road...
We drive through the region of Munnar, still very nice...with its tea fields everywhere...

Spice garden visit...pepper, coffee, vanilla, ...interesting !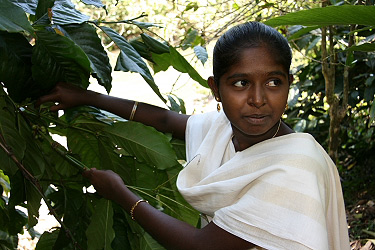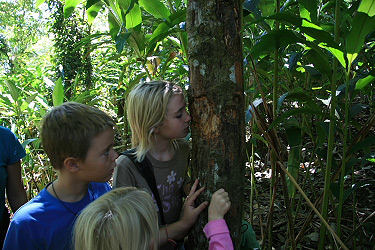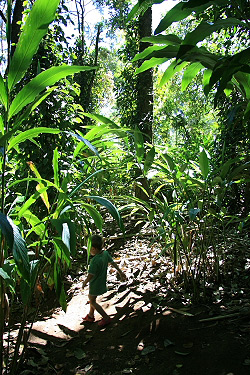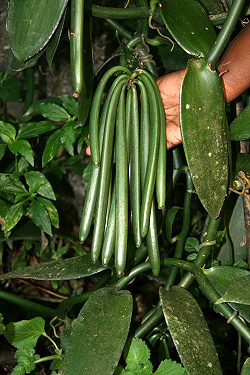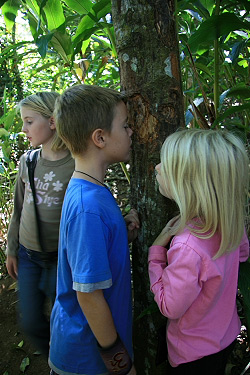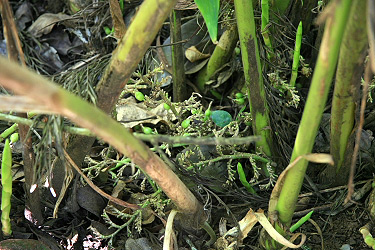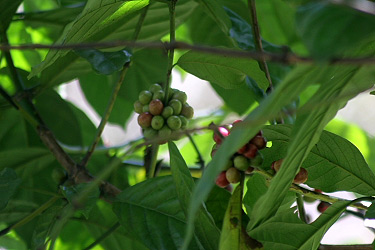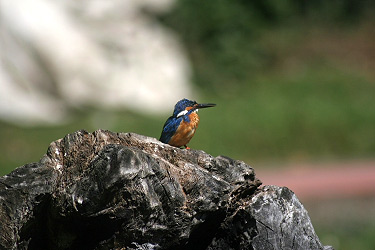 Kodaikanal, we appreciate the fresh air of the mountains...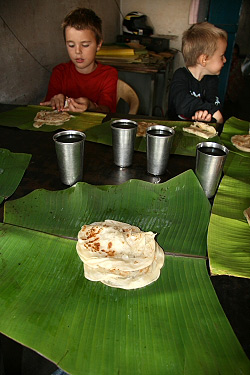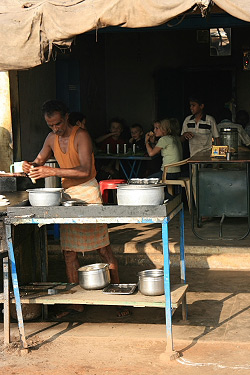 A small restaurant on the border of the road...breakfast served on a banana leaf ...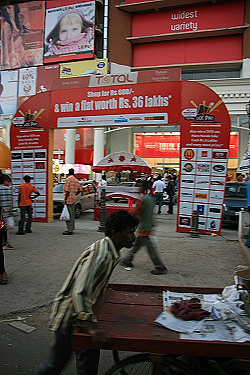 When we drive through cities like Bengalore, the indian IT center, the visible contrasts of this country appear even more...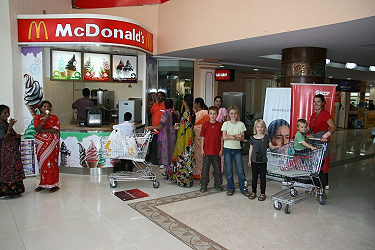 Indian optimization ....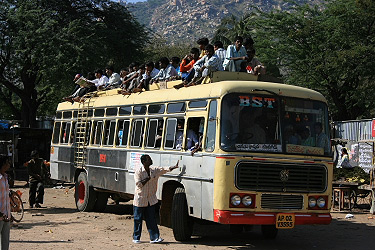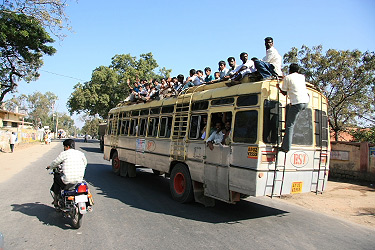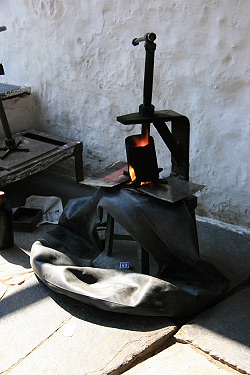 A nail in the tyre of the trailer and the inner tube will be repaired by "home made" vulcanization, after sewing of the tear...
Indian solutions are incredible...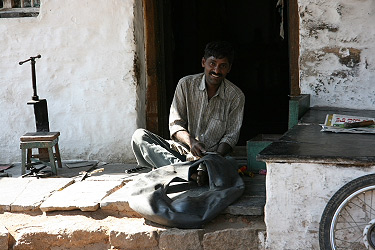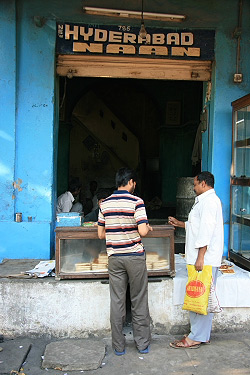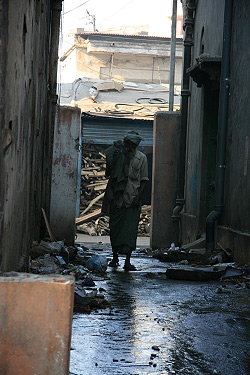 Hyderabad, we sleep in the outskirts...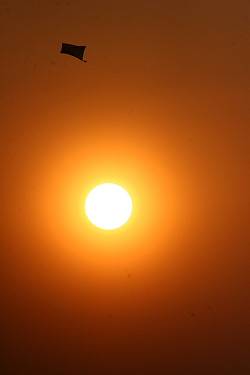 During this period, a lot of kites are everywhere...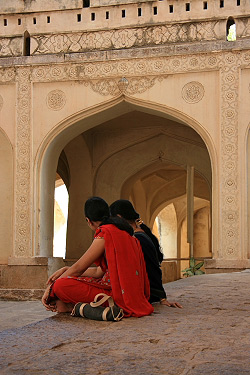 When we leave Hyderabad, we visit Golconda Fort, the old capital of the region...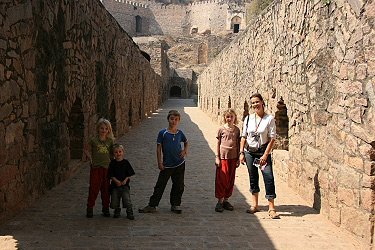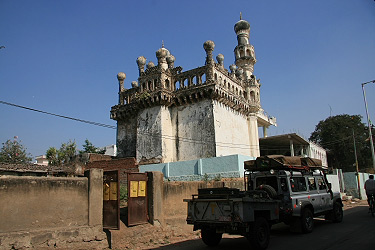 The muslim area close to the fort...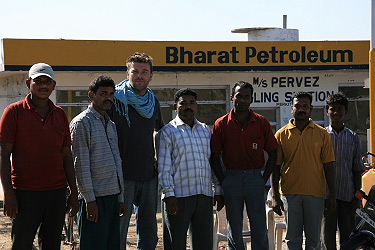 We stay one night in a petrol station and Daniel has a long discussion with locals... very instructive !
Life of many indians is hard...with only few possibilities to get out of their difficult situation.
Driving on the indian roads is not always easy...the rule is simple : the heaviest one has the priority !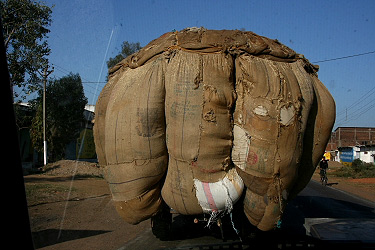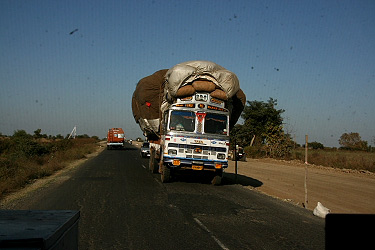 We find everything on the road...pilgrims, bicycles, motorbikes, rickshaws, cows ...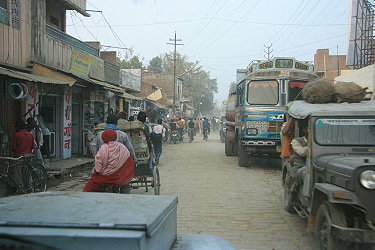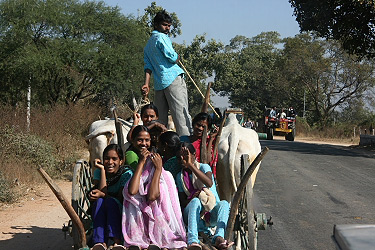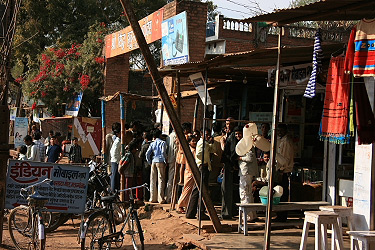 A stop in a small village to refill our gas bottle...at least 20 persons are following us... !
Sometimes we feel like aliens...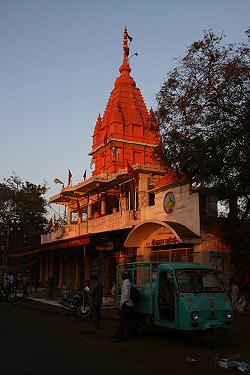 Several temples on the road...
After the states of Tamil Nadu, Andhra Pradesh, Maharashtra, Madhya Pradesh we enter Uttar Pradesh to join Varanasi ( Benares ), a place we dreamed to visit since a long time...