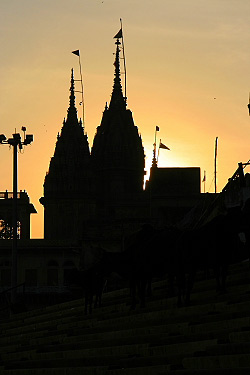 Varanasi or Benares is certainly the most magical part we saw in India since we arrived ...!

It's said to be the oldest city in the world !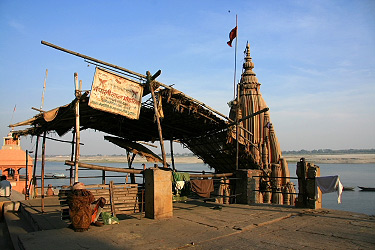 India surprises us ! We are on another planet...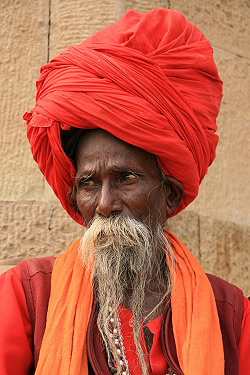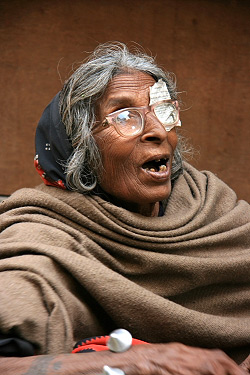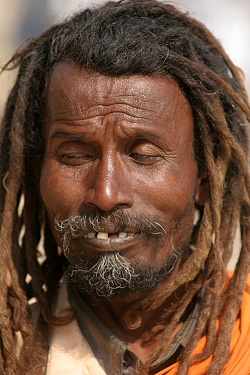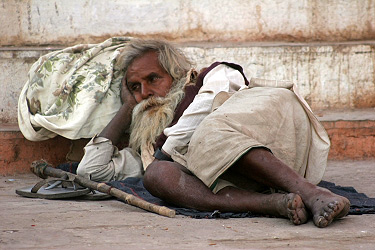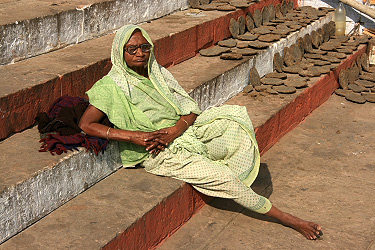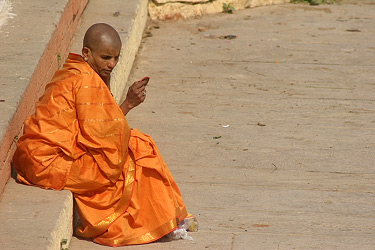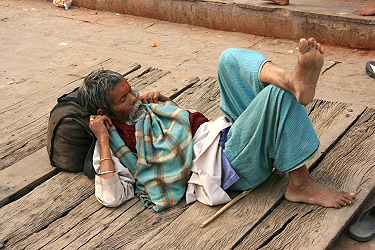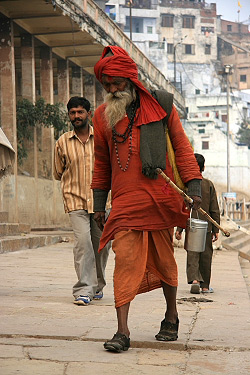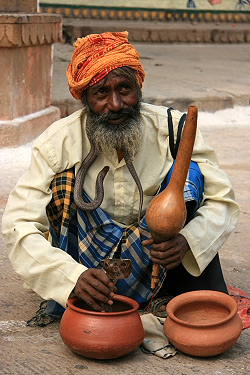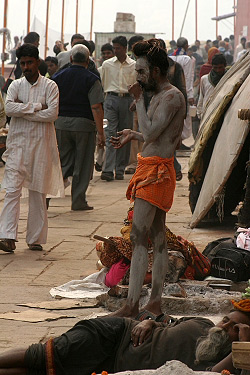 Amusing...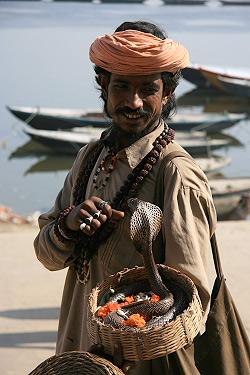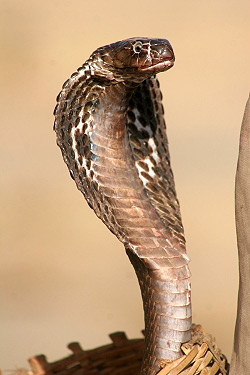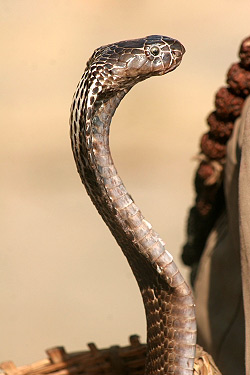 Gymnastics ...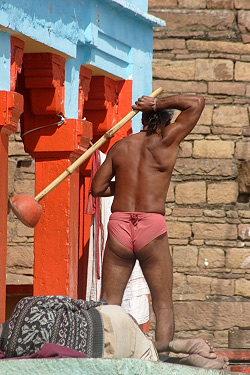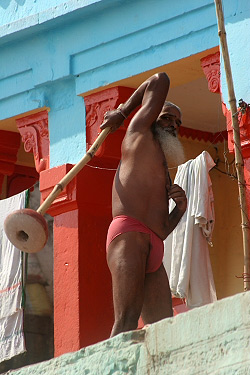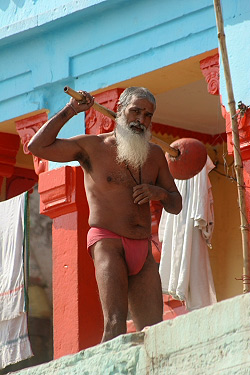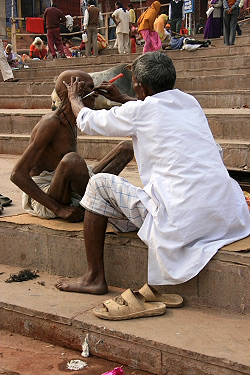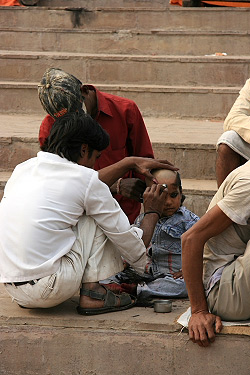 Beard and hair shaving ...it's part of the purification process when somebody dies in the family...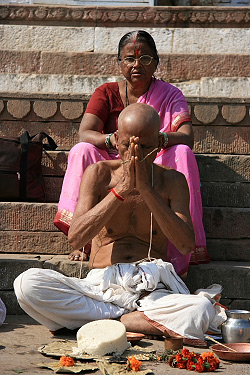 Prayer with a brahmin following the loss of a loved one...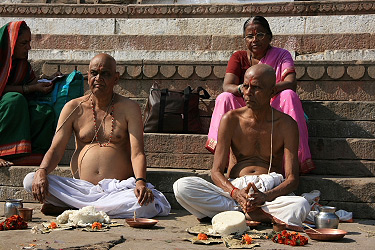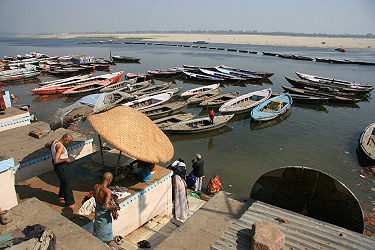 The boatmen come out on strike since some days...there are not so many persons on the ghats...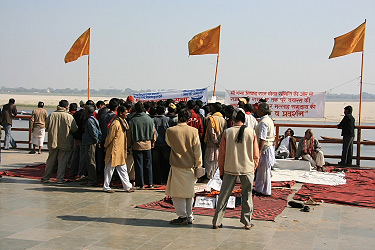 Demonstration of the boatmen...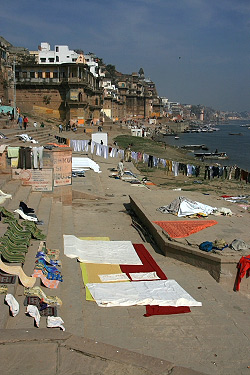 The Ganges river is used to wash the clothes ...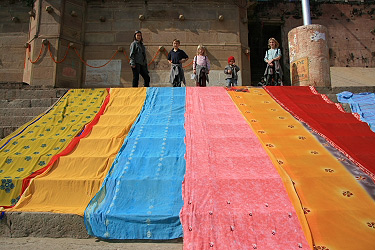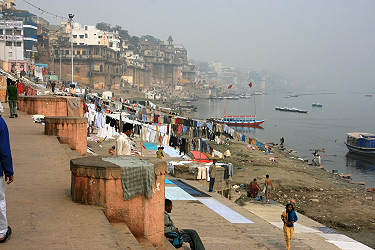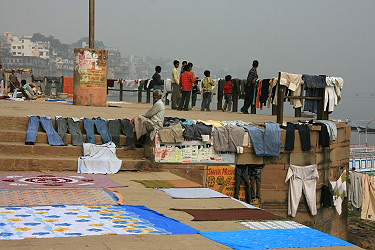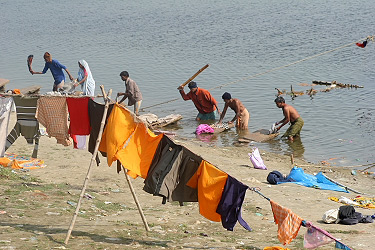 Holy Ganges ...with a sacred water which is extremely polluted...This does not stop the Indians from bathing in the river...some are even drinking the water ! Incredible !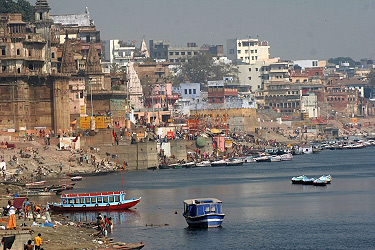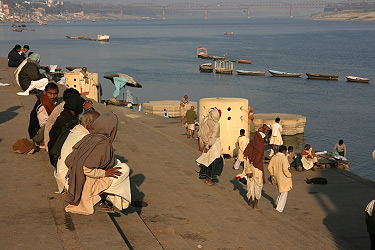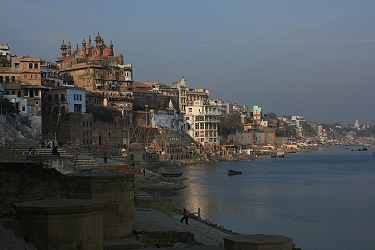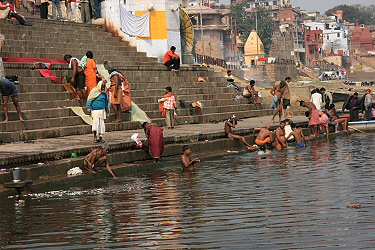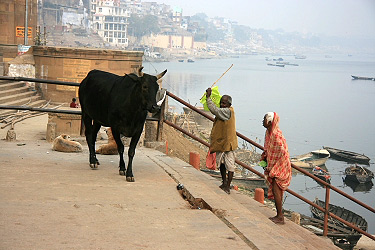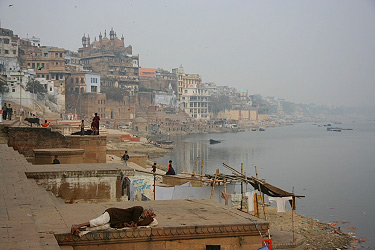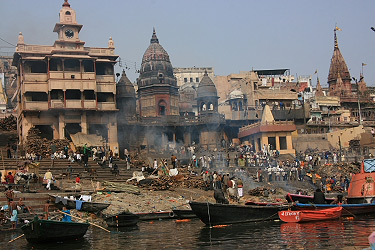 When we arrive for the first time at the burning ghat, the place where the cremations take place, we don't know how the children will react...it will be easier for them than for us...
We see a burning body and two leggs which haven't started to burn ...than one of the outcasts hits the leggs with a wooded stick which breaks the bone of the knee...the children shout ' have you seen ? have you seen ?'
When we leave the "burning ghat" with its smokes, its bodies in the fire ... we have a strange feeling.
The children have a different view on it, they are much more neutral in front of the death !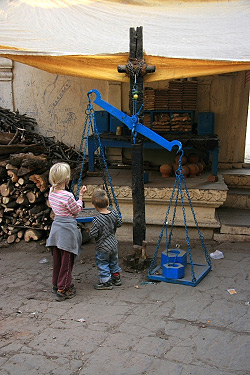 This is one of the scales used for the wood before the cremation ...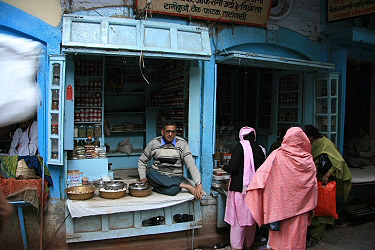 The streets of Varanasi seem not to have changed since the midlle age ...
To walk there is incredible !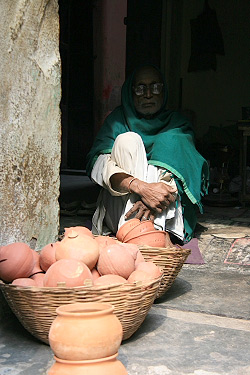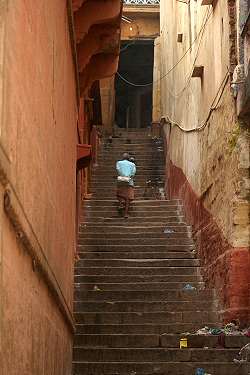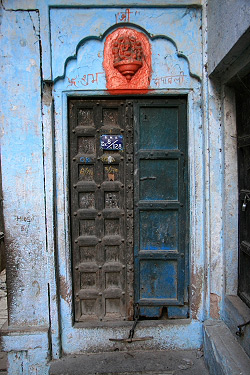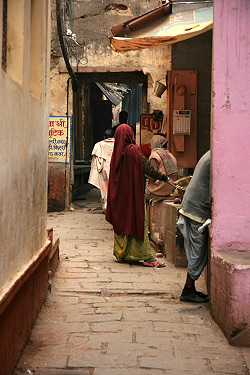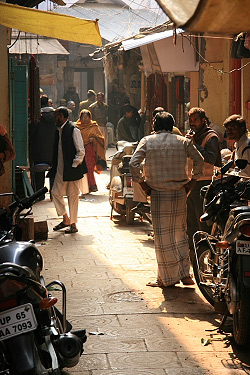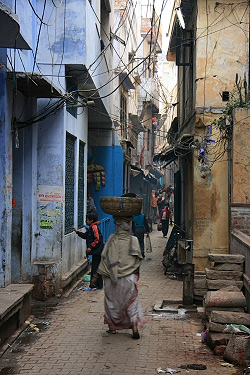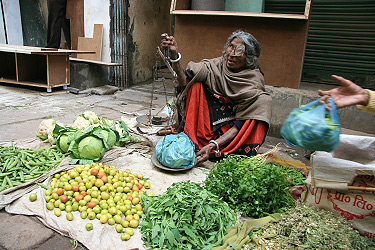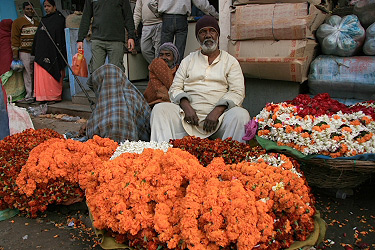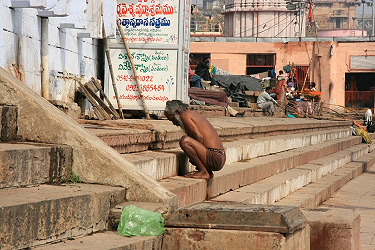 To walk, it is mandatory to avoid excrements, spits, ...
Sometimes dead bodies on a stretcher are carried in the streets ...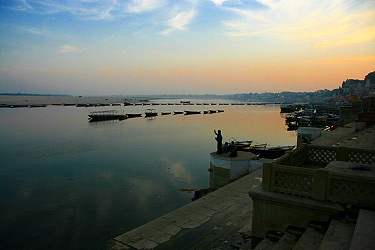 Varanasi is so inspiring that we can walk all the day there until sun goes down ...