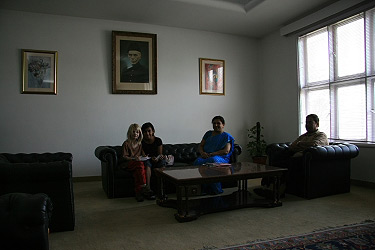 Michel left us, we continue our visits to the embassies of Pakistan and Iran to get our visas...
Here, at the embassy of Pakistan, just before the interview...Emma becomes quickly friend with an Indian family living in France...
After some days we have our visas...but only a transit visa of 7 days for Iran...To get a tourist visa of 1 month we need a letter of invitation from Iran ...and this would take some more weeks...but we want to leave India and Delhi as quickly as possible !
Never mind, we will try to get an extension once in Iran.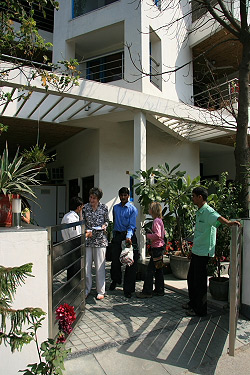 We meet again Christine, she works in a very nice guesthouse in Delhi...
She offers us the lunch !
Christine proposes us to meet her family in Punjab and it would have been a pleasure but we changed our plans. Thanks to you Christine for your nice invitation ...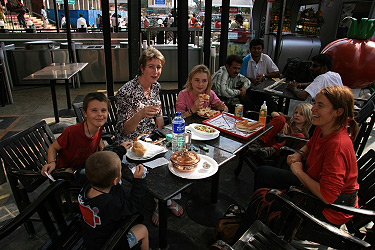 Daniel sweats a lot, after that he shivers, than it's ok again...since 5 days now... We think it could be malaria...We make a blood test at the hospital but the results are negative...The 7th day the doctor's diagnosis is either malaria or typhoid fever...Since we are vaccinated against the typhoid fever...it's probably malaria...Daniel takes his drugs and everything is ok after some days and some lost kilos...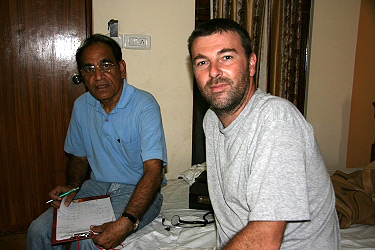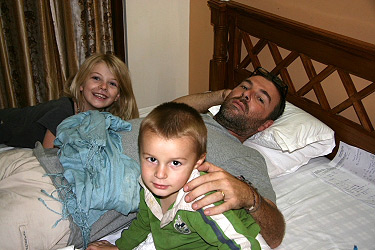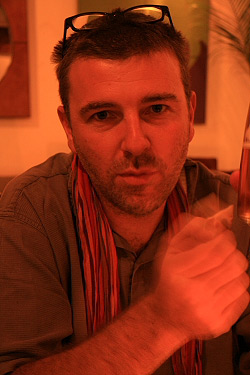 For Daniel's birthday, even with malaria, Catherine organizes a trip to a good italian restaurant in Delhi...
The food is delicious and we love it to eat fresh ingredients coming directly from Italy !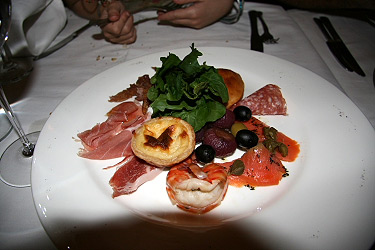 The day before we leave, the children receive presents from the hotel owners...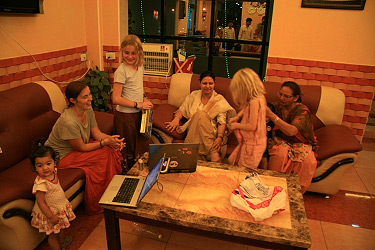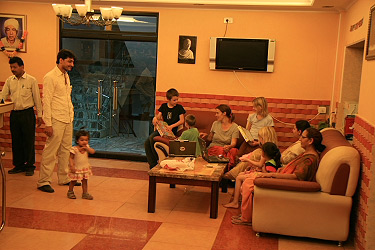 We leave Delhi and have a strange feeling...we are happy to leave India !
Some people say either you love India or you hate it...what is sure is that you cannot stay indifferent ...In our case, the experience was great but still, we do not want to continue it...
We arrive in Amritsar, at the Pakistan border and go to Miss Bandari's guesthouse, well known by overlanders...
What a pleasure to find a nice and clean place with fresh air, a garden, flowers everywhere, our tents and other overlanders...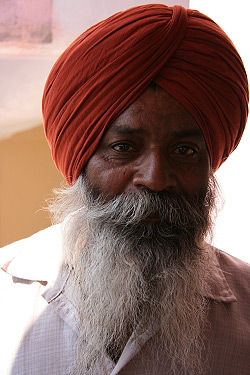 We are in the land of the sikhs and we feel the difference !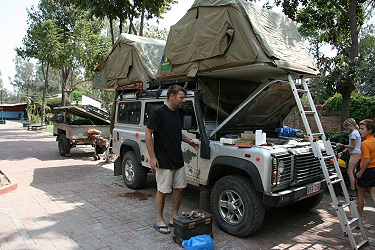 Big maintenance of the car before heading to the silk road.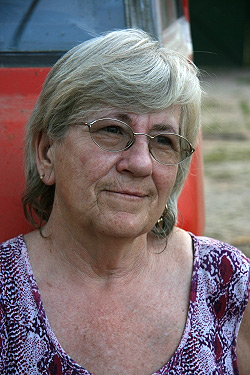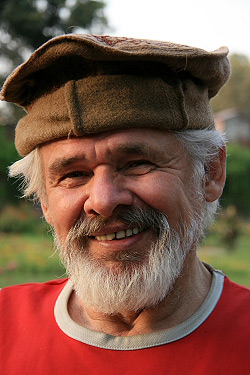 Walter and Lore are traveling since 11 years in Iran, Pakistan, Afghanistan, India and Nepal. They are great and we have a good time together !
We exchange a lot of info and they give us their tips and adresses for Pakistan and Iran. We speak about our travel in the other continents which they will maybe start soon too...
We are impressed by their peacefullness and their well-beeing...
It's incredible how the travellers met during our trip feel good !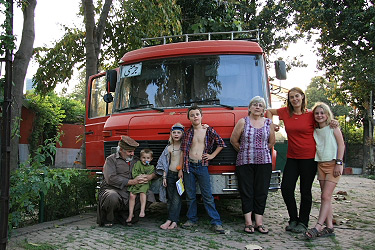 We laugh when Walter explains that they crossed in 2006 the mountains from Pakistan in order to go to Kabul in his Mercedes 508 ...
According him, Afghanistan is really great !
Other german neighbours, Walther and Kari. They have been on the way since 5 months. They crossed Middle East to Africa, then they went to Yemen and join Iran from Oman by sea. They just crossed Pakistan ... and thanks to them we can have the last updated information about Pakistan and Iran... Walther and Kari have a dream, to go to the 'Kailash'. Once again, we have a great time together ...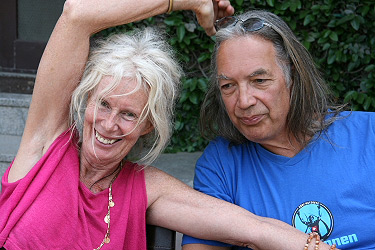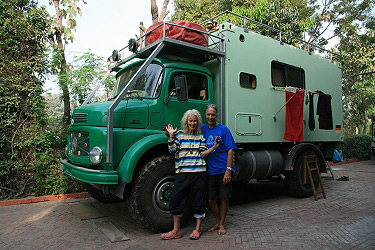 Daniel becomes the IT adviser of the team ... and so for long hours. And of course, every evening, we join all together for talks, exchanges and anecdotes .... really great to live in community with interesting people and to share our point of view !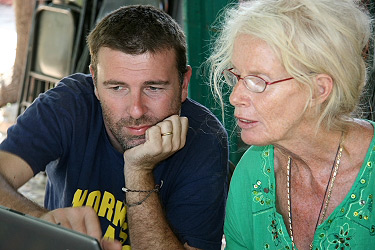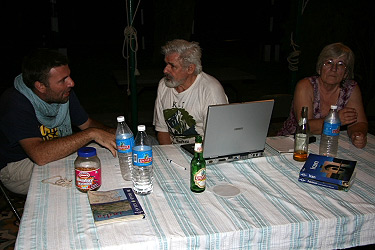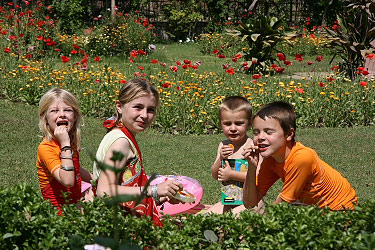 Just happiness ...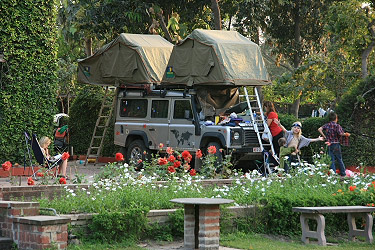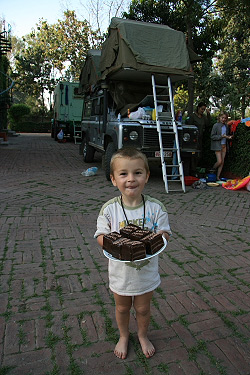 For Eastern, we receive some chocolate cakes prepared by the great cookers of the guesthouse ... a real delight !
Luka always helps his mother... here he's doing the washing up and helping for the preparation of the vegetables.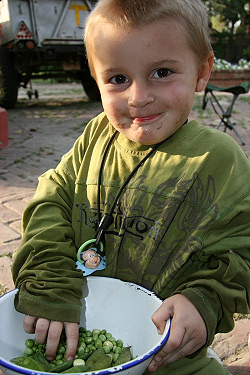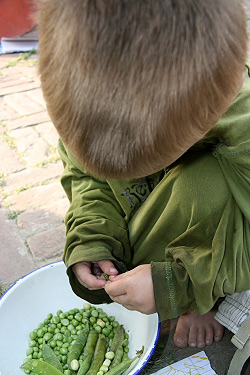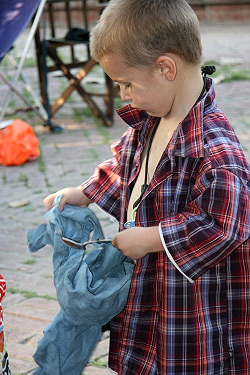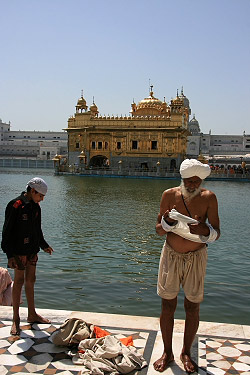 The famous 'Golden Temple' in Amritsar ... it is worth seeing it!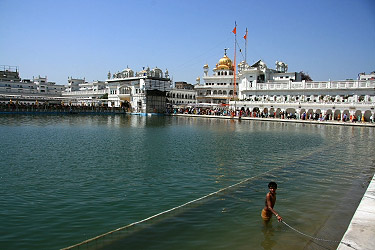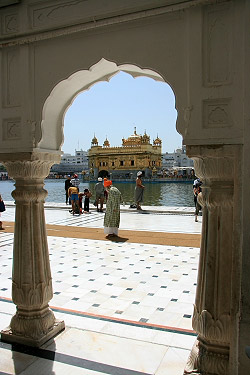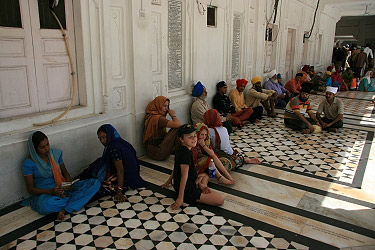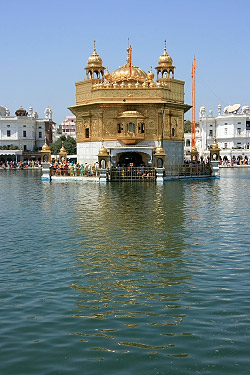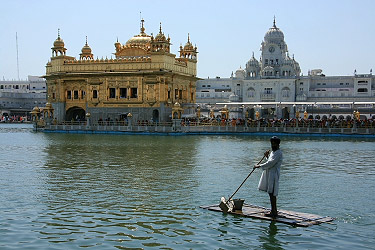 Now, we are in great shape ... full power and ready for Pakistan ...
We leave our new german friends and wish them a lot of fun and happiness for the rest of their expeditions ...