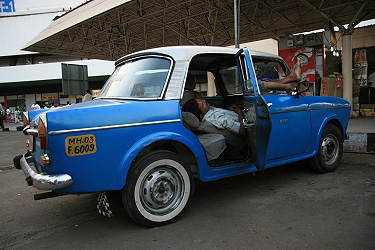 As soon as we leave the airport building, another world is waiting for us....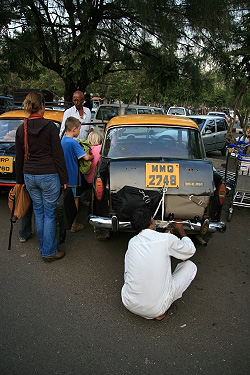 We want to join Waseem, who lives in the north of Mumbai. First step : find a taxi driver who understands us...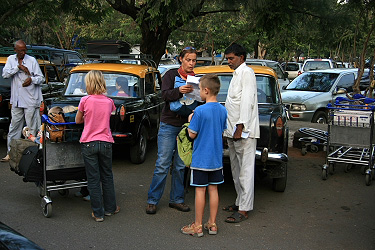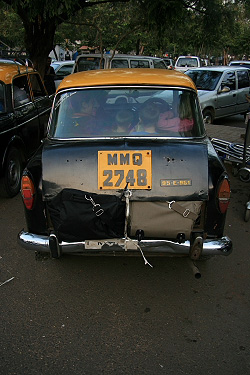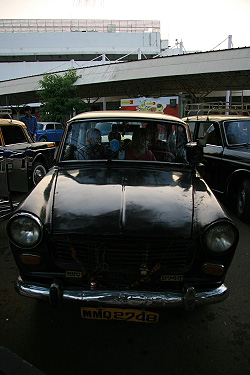 Second step : enter all six of us and the luggage in the taxi...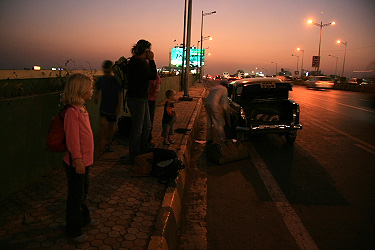 Third step : be alive when we arrive at Waseem's apartment...
On the way, the taxi stops because of a flat tyre...
We expected something worse...
Fourth step : find another taxi...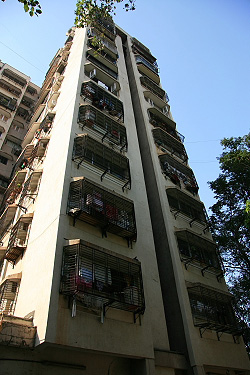 We will stay for some days on the 4th floor of this building ...this will permit us to discover the way of life of indian people !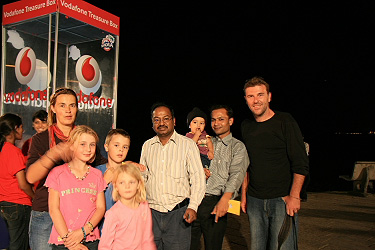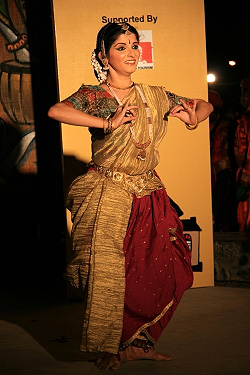 Beautiful...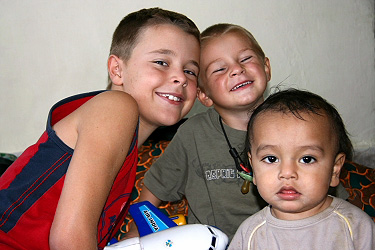 The children have a new friend ... Habib, Waseem's son.
Mumbai is immense with more than 17 millions inhabitants...there are people and cars everywhere...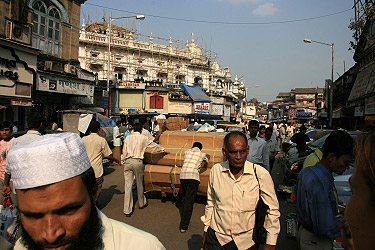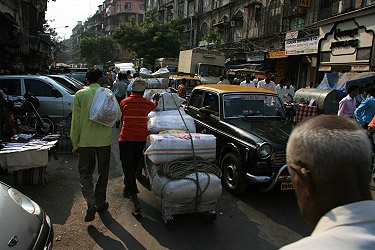 The buildings of the rich districts are not far away from the biggest slums of Asia...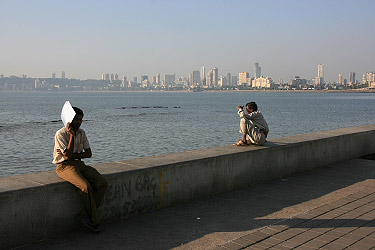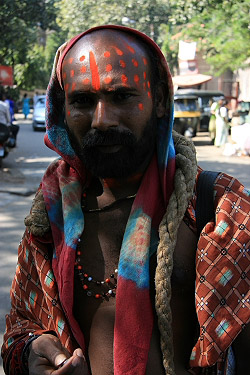 Often we see people living on the pavement ...regularely beggars request money from us...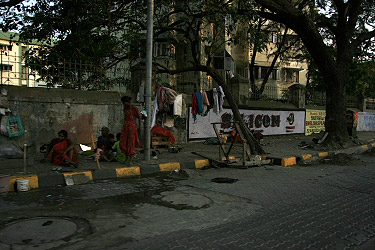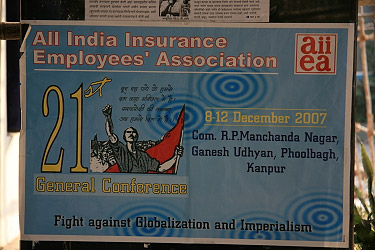 Oh Oh ...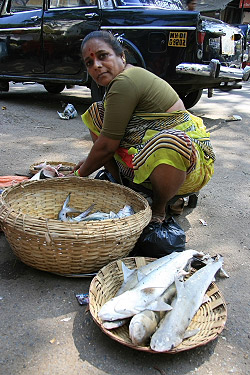 Fresh fish ... the flies are for free !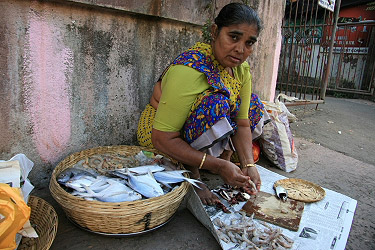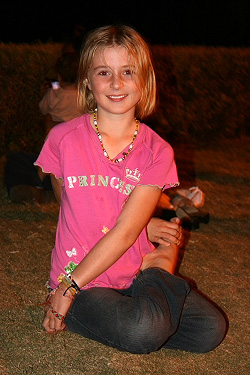 Yoga exercice in a specific Yoga park...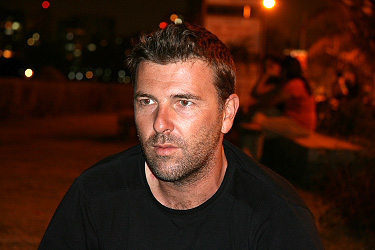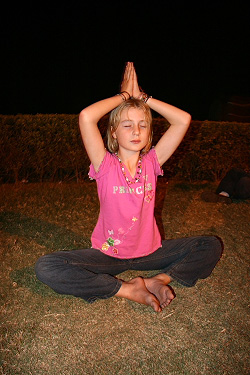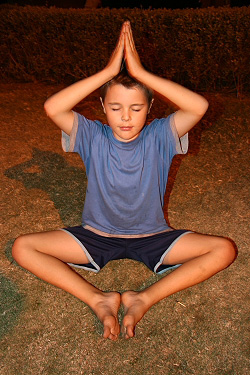 To move around Mumbai we have different options : mini taxis, rickshaws, bus or train...we test everything !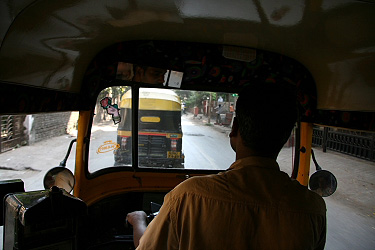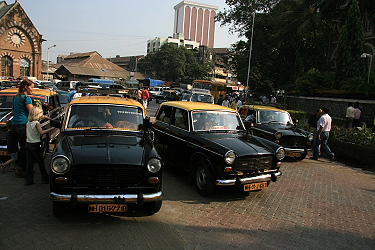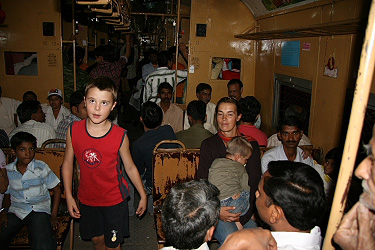 Here, in the train ...
During the rush hours, the station is full of people, trying to find a place in the trains.
2 to 3 persons are dying daily in Mumbai stations due to accidents...
The goal for us is to get our vehicle out of the port...
We want to stay as less as possible in this crowded city...you have to live there to realize...
India is very administratif and we meet several persons who are not willing to take quick decisions and initiatives...so every task is very time consuming and complicated...moreover corruption and bribing is present everywhere...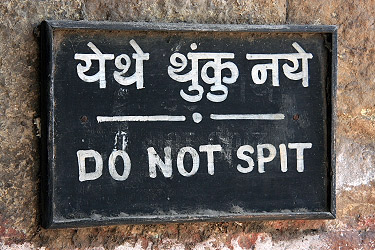 No comment ...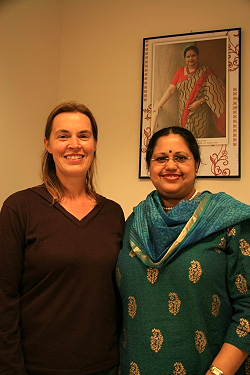 Catherine suffers since quite a while...She meets the excellent Dr Coelho and after a minor surgery, she feels much better !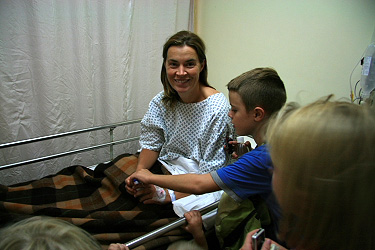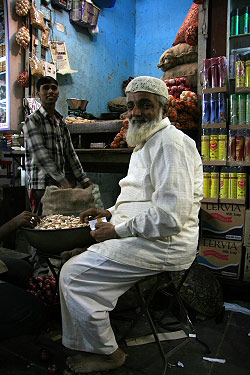 Crawford market... superb !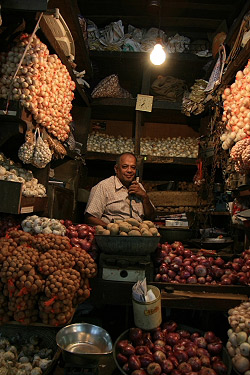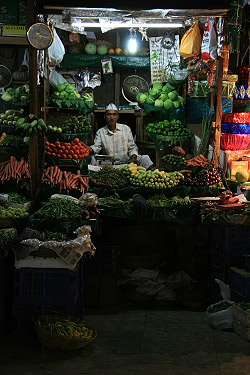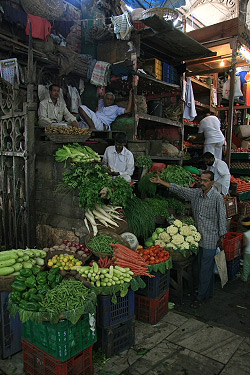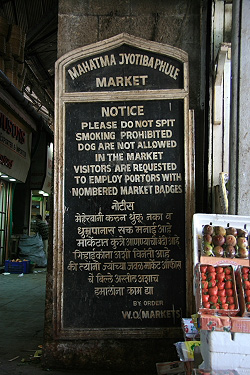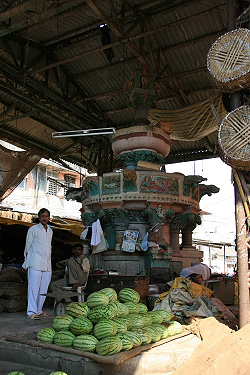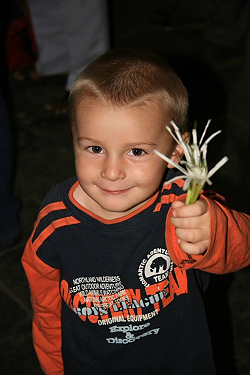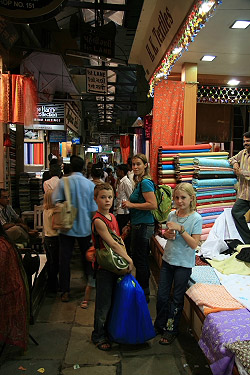 The textile market... we love it !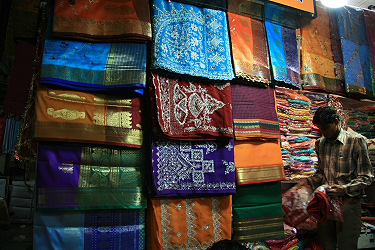 Indian wedding ... on the street ...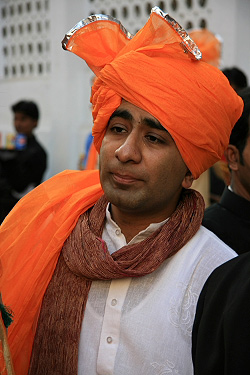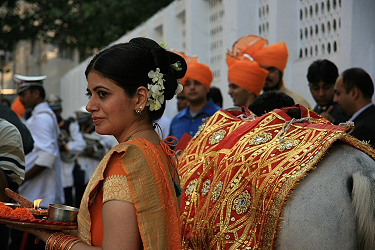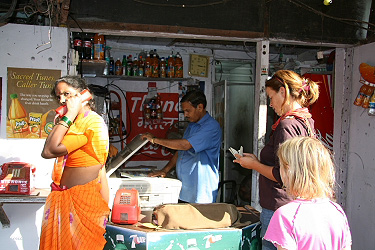 'Xerox' of passports and visas...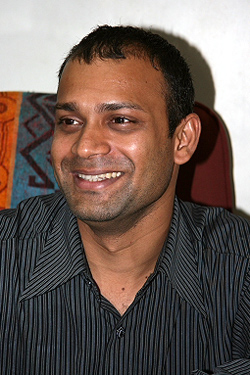 Sanu, met through couchsurfing, invites us in his diamont shop...the children are impressed !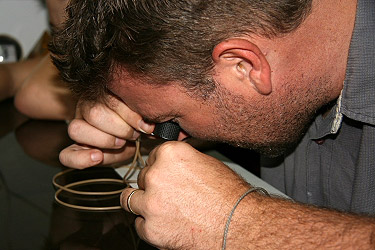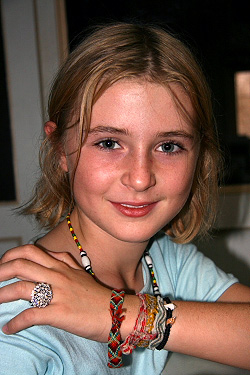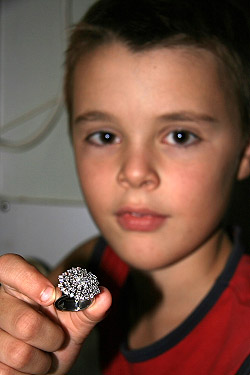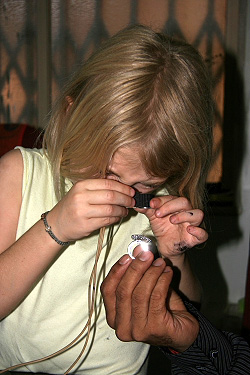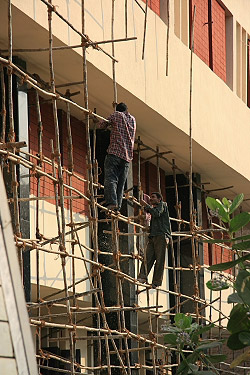 A scaffolding in front of a public buidling...
Security rules are quite different from our country...