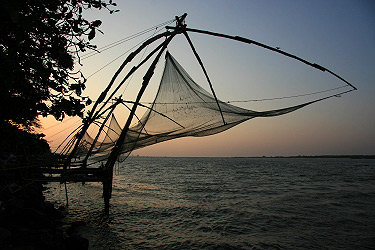 Fort Cochin has a relaxed atmosphere, there is a little bit less noise and polution than in the new city of Kochin...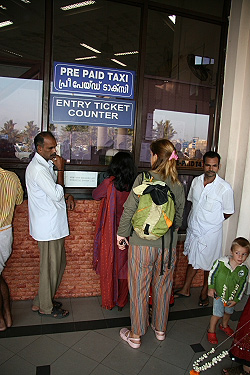 We were counting the days...The arrival date has come : Zio, Marraine and the cousins will soon be there.
We take flower necklaces with us to the airport...
To enter the airport we have to pay...all of us...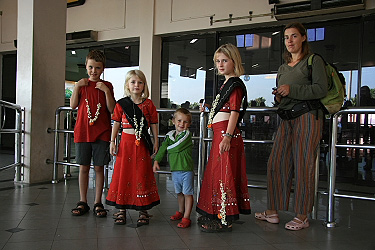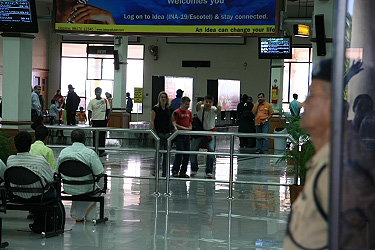 Here they are ...
We are HAPPY to see them after one and a half year travel...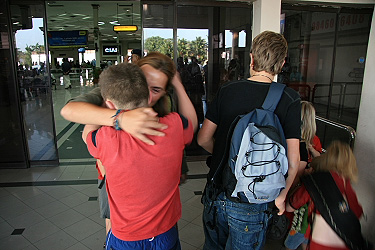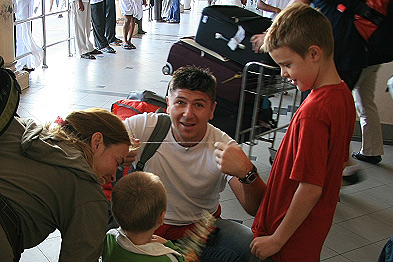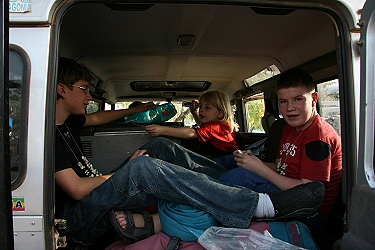 We go all in the Def, direction Fort Kochin...
First impressions for them with hot weather and a lot of humidity and also a lot of trafic...20 hours after having left the negative temperatures from Belgium...
The contrast is big...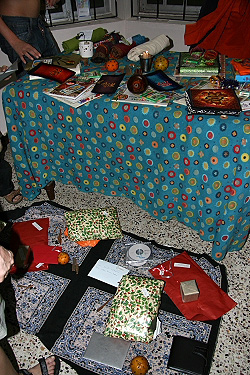 Santa Claus was there ...
Thanks to Mami, Nono, Nanny, Papy, David, Héléne and Vanina for all the gifts !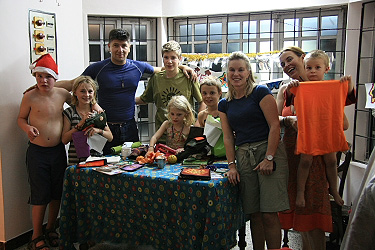 The Christmas dinner, excellent...even without wine or beer to celebrate it ...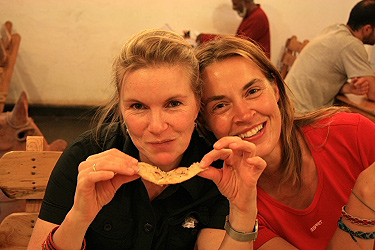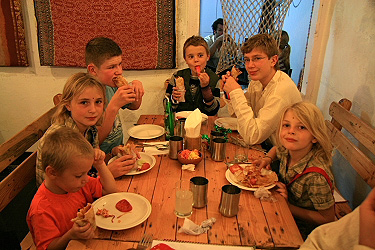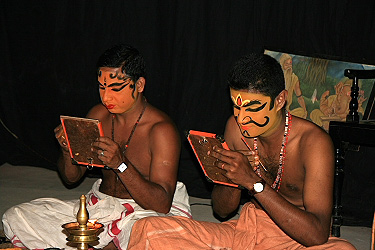 Before visiting the rest of Kerala we want to see a Kathakali danse performance...
The atmosphere, the music, the costumes are strange and surprising...
The children do not like the show at all...how can we loose our time in such a way...