Direction Munnar ... It's cool, the air is fresh, their are less cars, less rickshaws, ..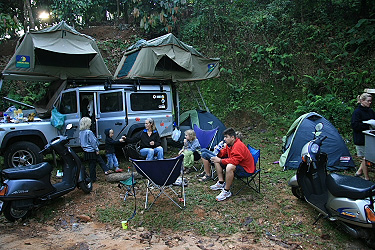 Bivouac on the hillside...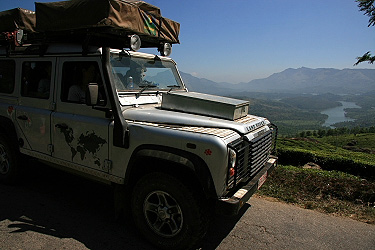 Landscapes are nice...
We cross tea plantations...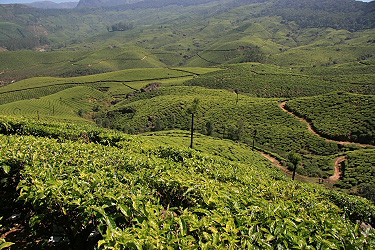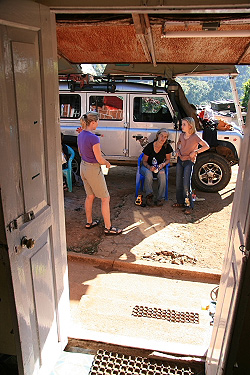 Munnar. In a small guesthouse far from the city.
A pleasure !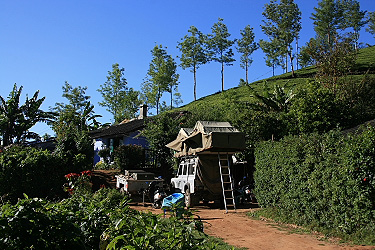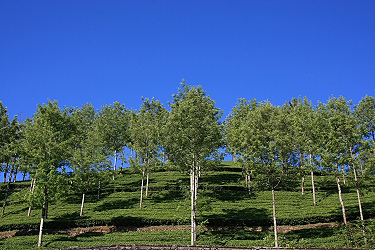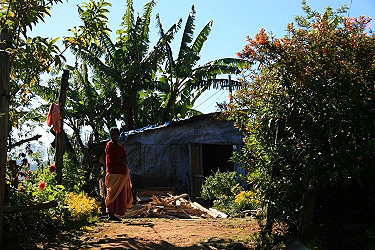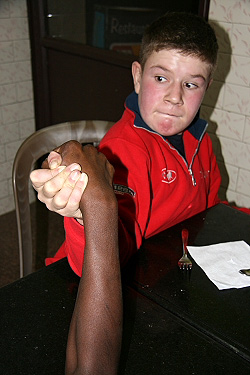 In the restaurant, a young man challenges Alex...he is 21 and Alex only 11...but Alex is very strong and the joung guy will be obliged to hold his arm under cold water afterwards...
All the restaurant is looking at them. The Indians stand up and shake Alex's hand when we leave !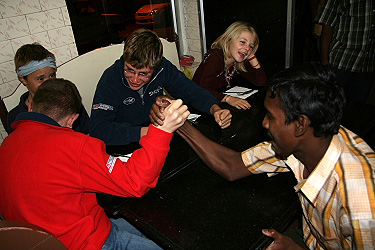 Luka has his birthday...3 years old !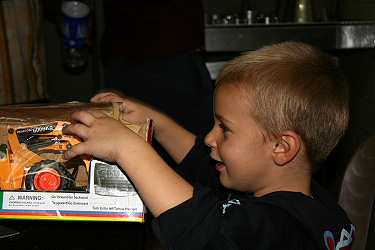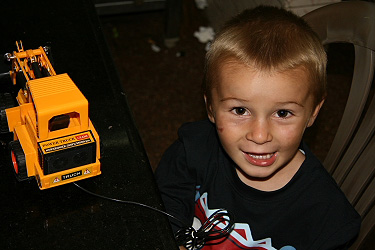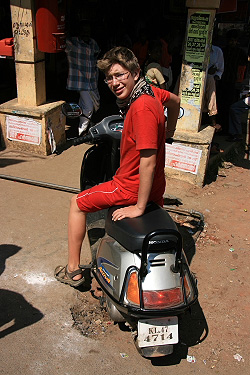 We continue our way towards Periyar ... Leo drives the scooter like a champion...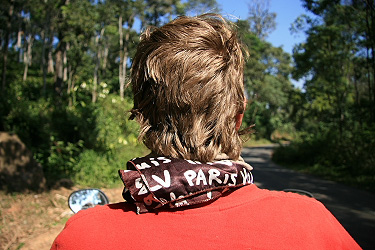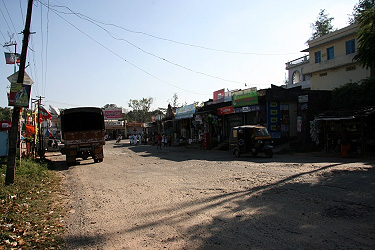 We cross small villages...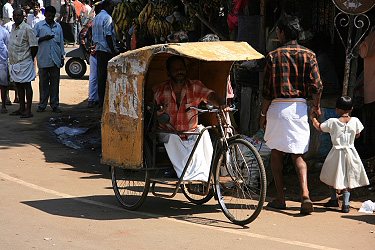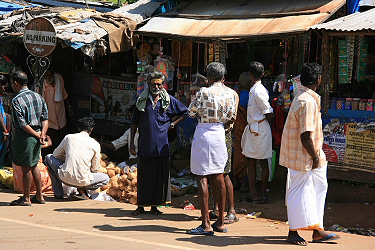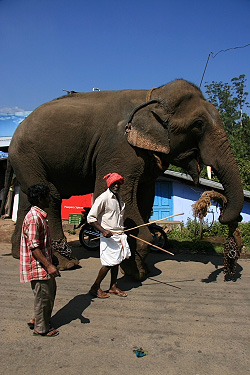 While drinking a tea, an immense elephant walks on the street...
The children run outside to touch the animal !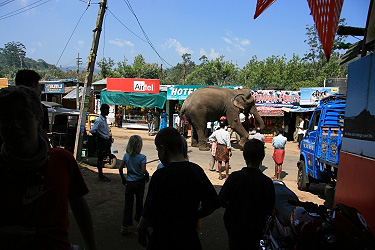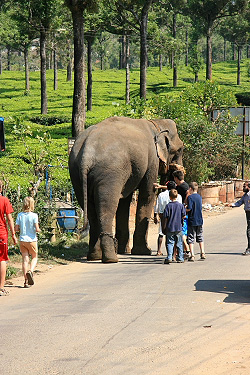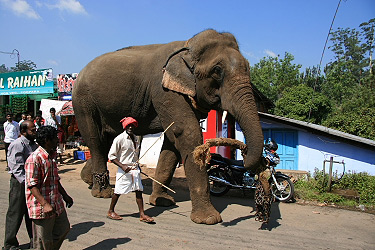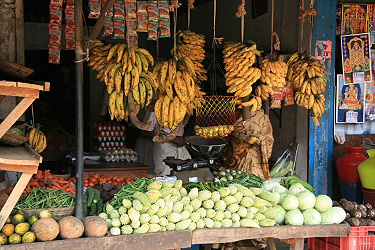 Generous nature...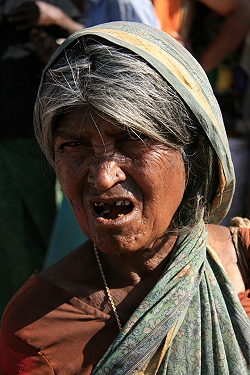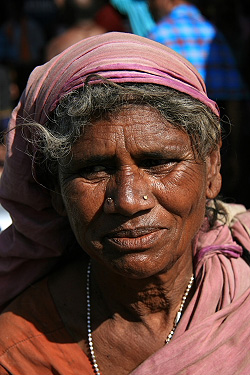 Still, there are beggars everywhere...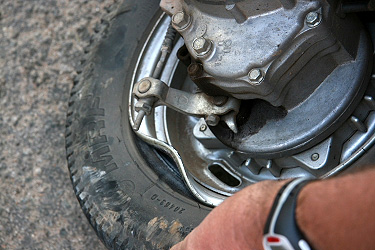 Towards Periyar, the road becomes bad...
A tyre problem will be repaired quickly...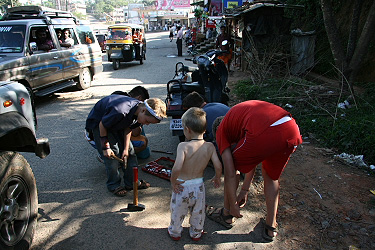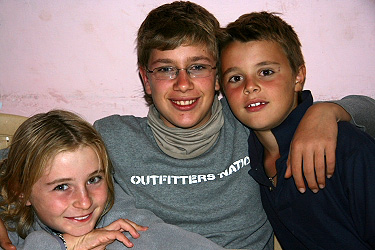 It's good to be in the cousin's arms...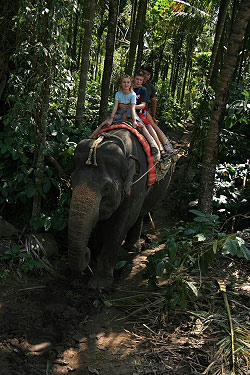 Lisa dreamed to ride on an elephant...we will all participate...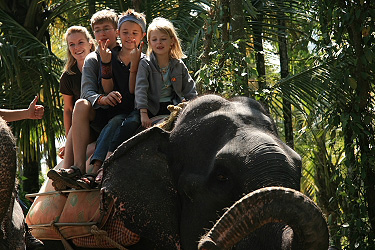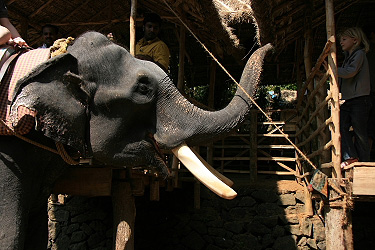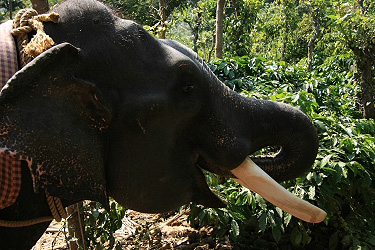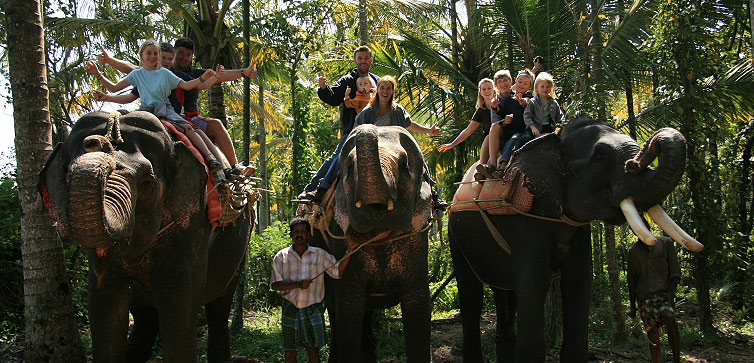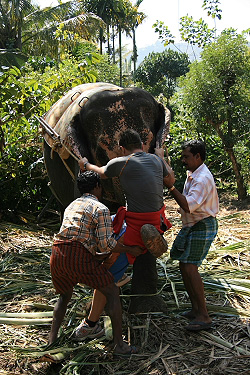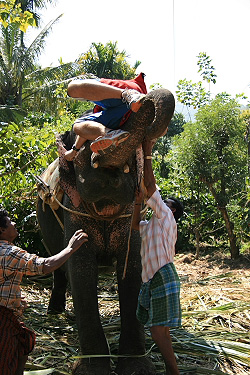 Guidelines to climb on the head of the elephant :
First grasp the ears...and sit on the trunk.
Then, the elephant does the rest.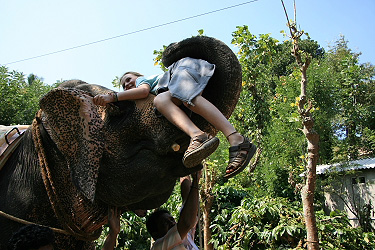 For Lisa, the dream is accomplished...
Games with the children...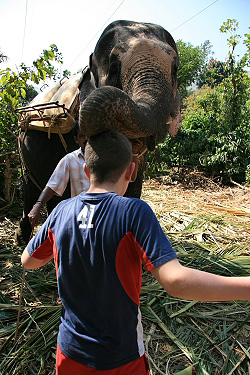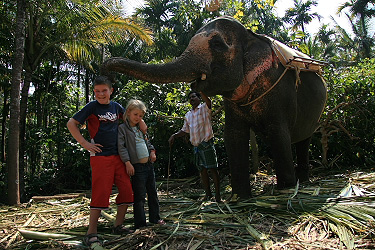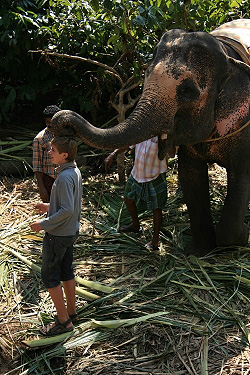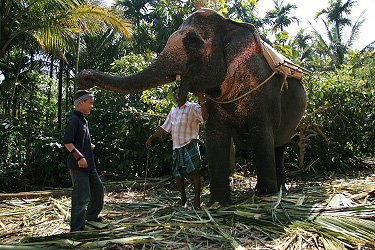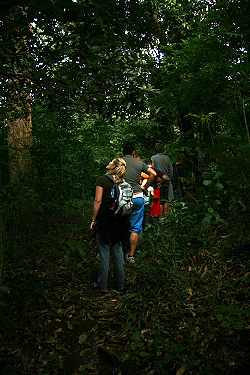 Walk in the forest...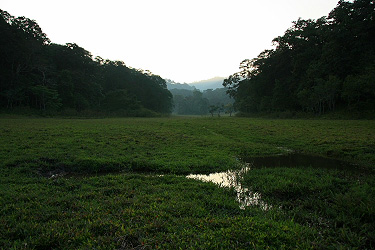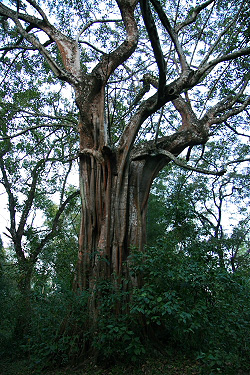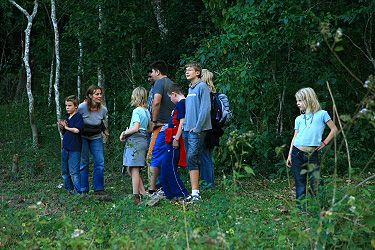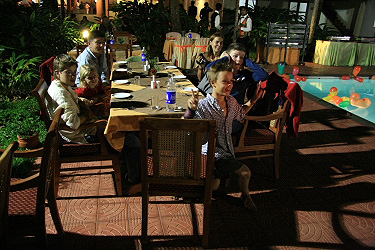 New Year 2008 !
We book a good restaurant to celebrate it !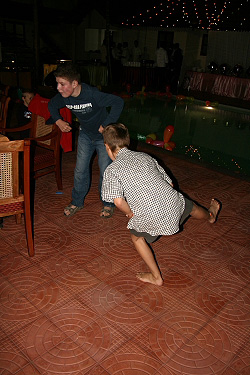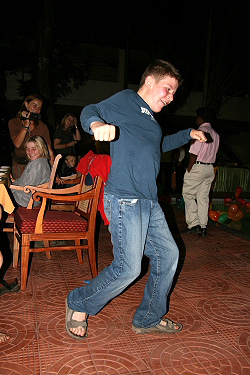 Sacha and Alex are dancing...
Emma is part of a contest...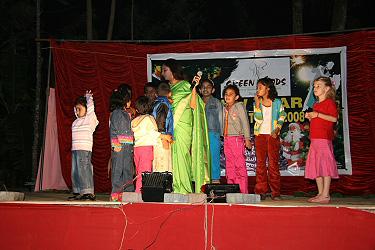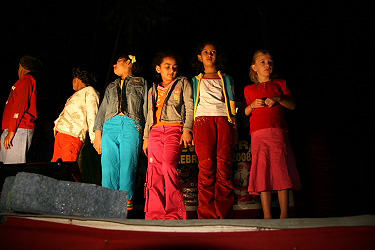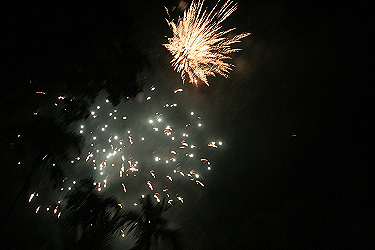 Fireworks, a funny moment...
One person hurt, a fire that starts close to us ...
Burst of laughter...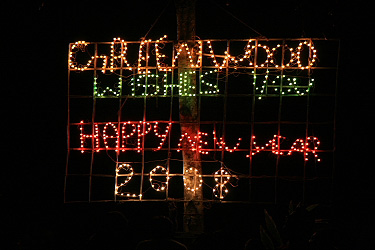 Now we are in 2008 !
Happy New Year...