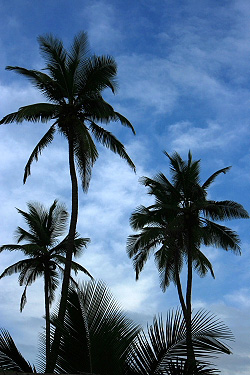 We leave the beaches of the south of Goa to go to Kerala...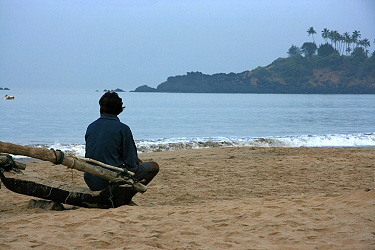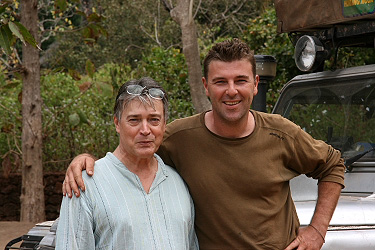 Gilbert, from Canada, greats us before we leave Patnem...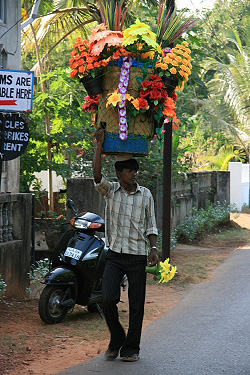 Flowers ...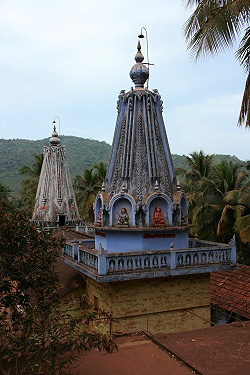 Many temples on the road...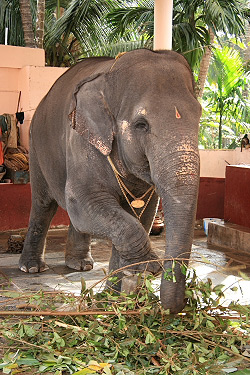 The Krishna temple of Udupi is one of the most important from India...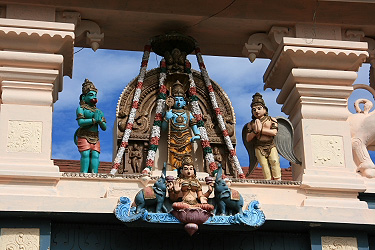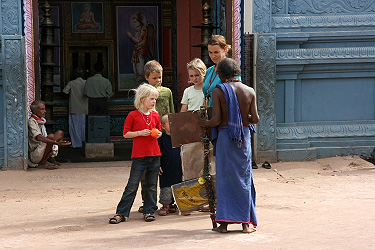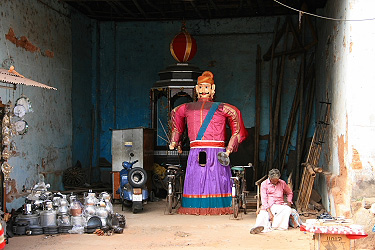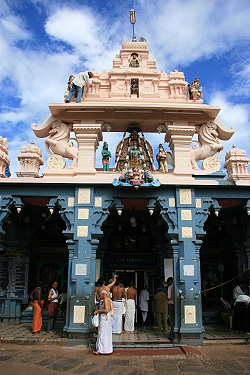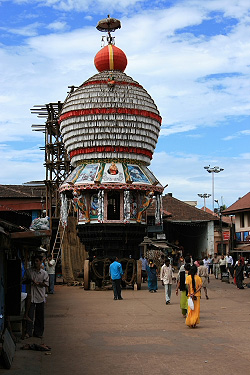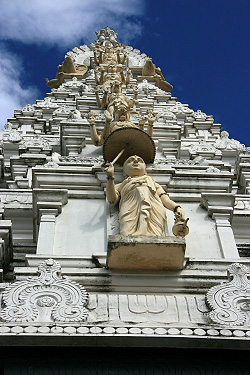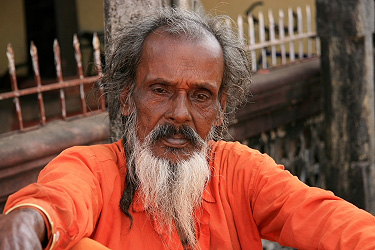 A pilgrim ...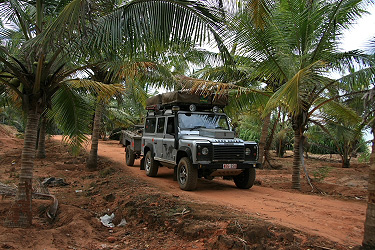 Bivouac on the sea shore...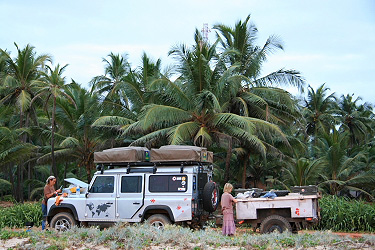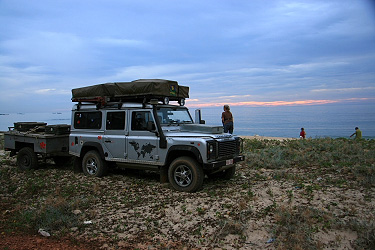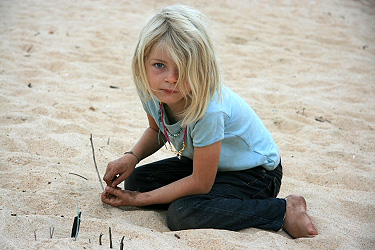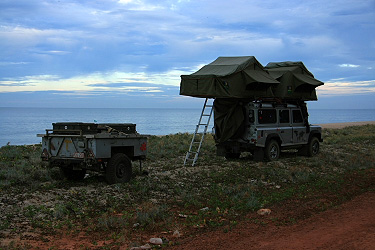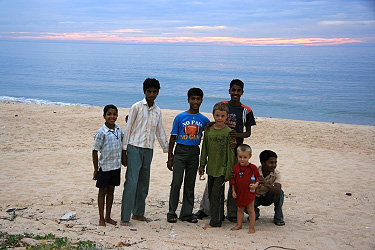 Curious children appear as soon as we stop...normal, we are in India !
The sunset ... superb !

Just before Kochin, we stop in a petrol station...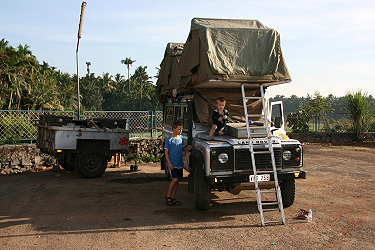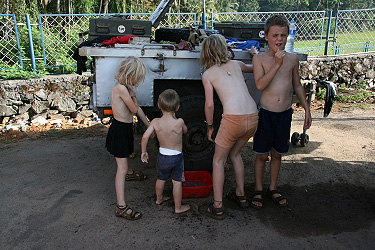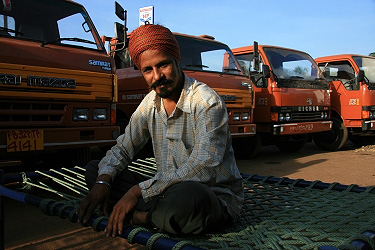 We take the opportunity to meet a lot of those crazy truck drivers, which are very nice and no more dangerous ... when they stop the engine !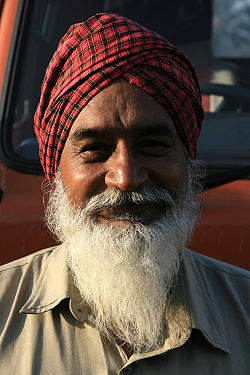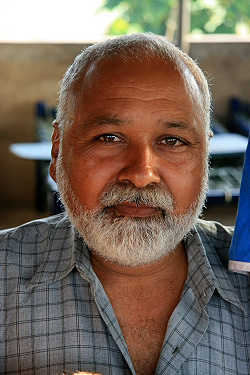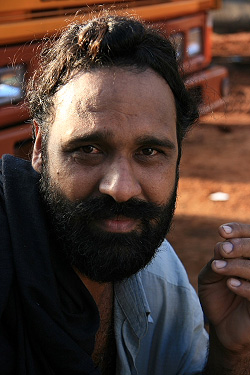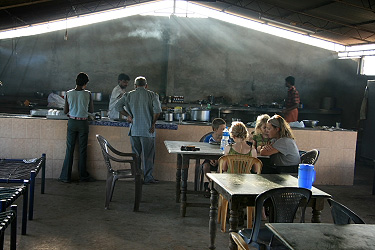 The restaurant...north indian cuisine, excellent !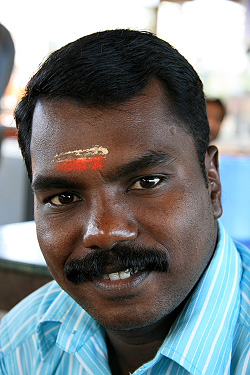 Bindi ...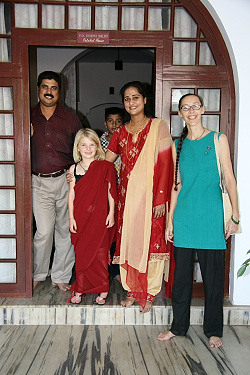 In Fort Kochin, we book a flat through Murielle for the arrival of our family!
Joe, Murielle's husband is a fashion designer...his clothes are very nice !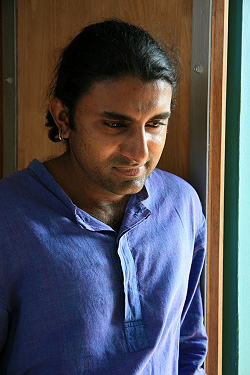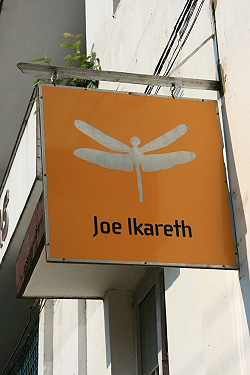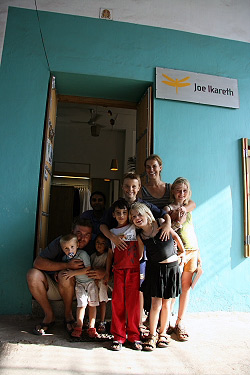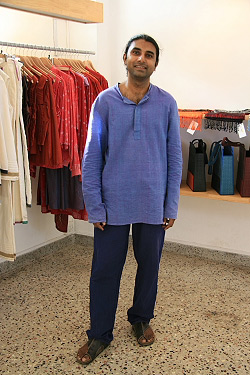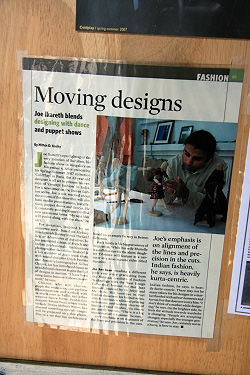 We discover Fort Kochin, thanks to Murielle, and wait impatiently for the arrivals of the cousins !