On the road towards Goa we sleep in a petrol station...Glad to find our tents again...

Surprise, Saint-Nicolas found us ! The children are happy ...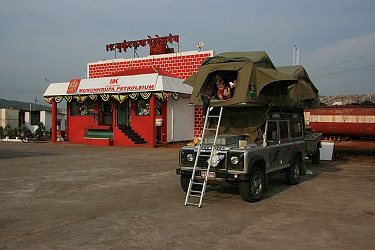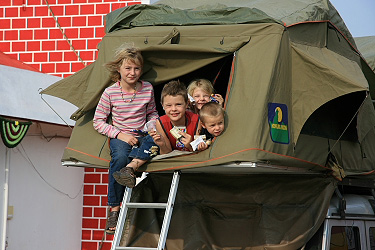 Arrival at Panjim, Goa. A lot of traffic and we decide to go further South...it's impossible to camp in this area...
Patnem, close to Palolem. We wanted to sleep in front of the sea but the beach is full of straw huts...
Tamara is walking in the street when she sees our car. She is german, lives in India since several years and will soon open her guesthouse...She proposes us to sleep in her garden ! Perfect solution !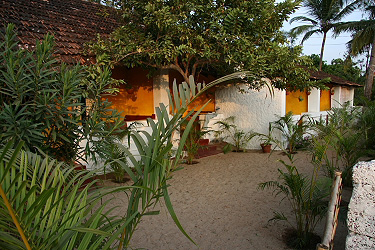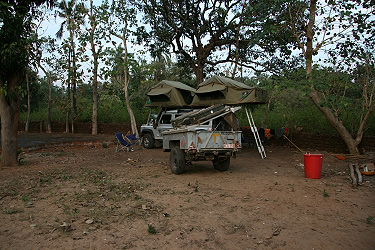 The Gaia Guesthouse & bar will soon open and the preparations are ongoing. Tamara is overloaded and we propose her our help to prepare the opening party.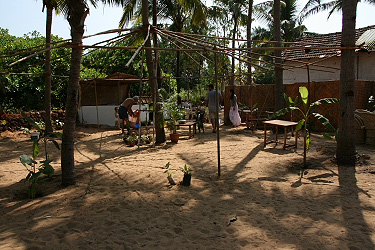 Daniel becomes gardener and organizes the lay-out for the party, the children help him...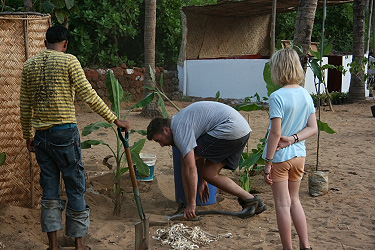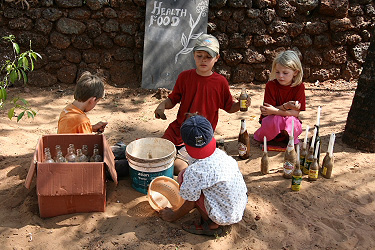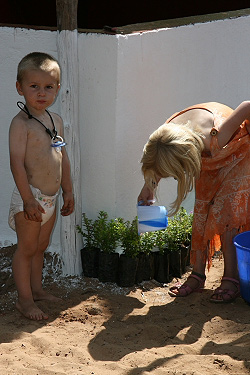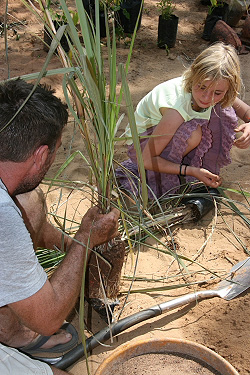 Catherine assists Suzanna in the kitchen to prepare the food ...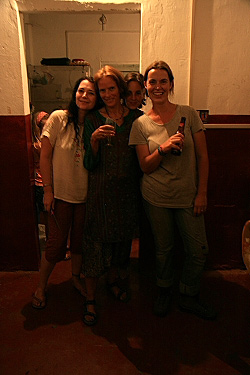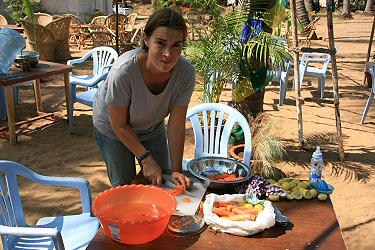 In the evening, everything runs as expected and Tamara is happy !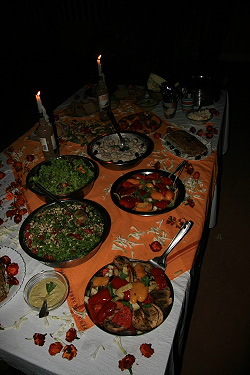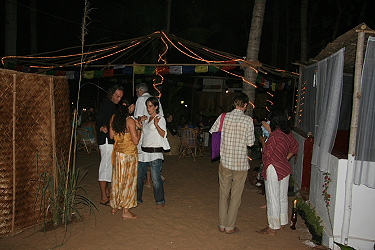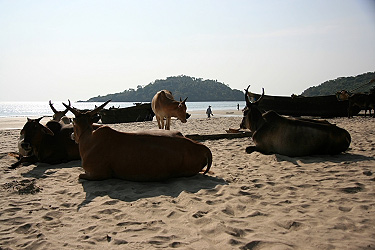 The beaches are full of dogs and cows which walk freely everywhere...
We rent scooters for two days...the kids like it a lot...
We visit the surroundings...desertic beaches, temples, ...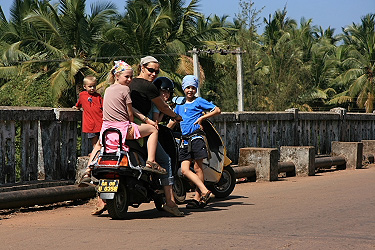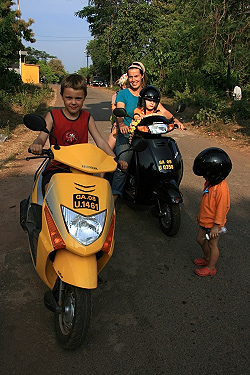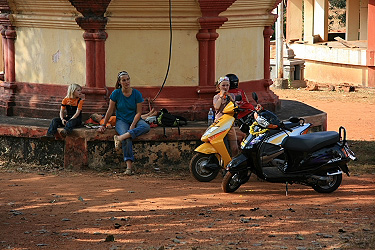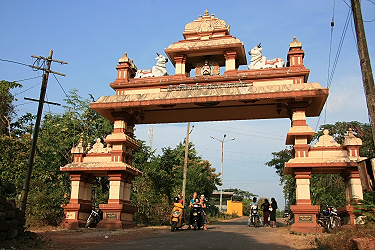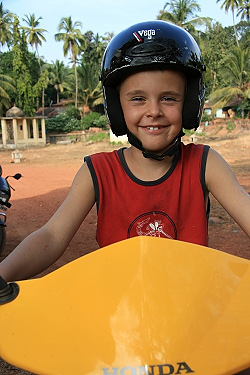 The children experience their first drive on a scooter...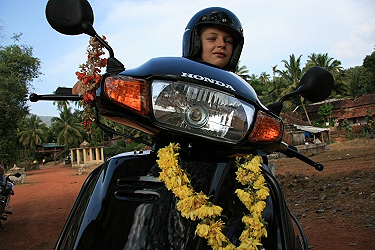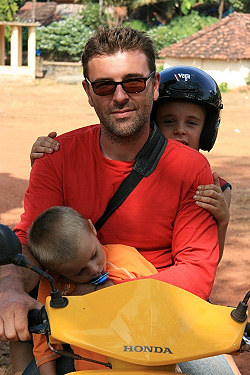 Luka, imperturbable, sleeps when it's time for the nap ...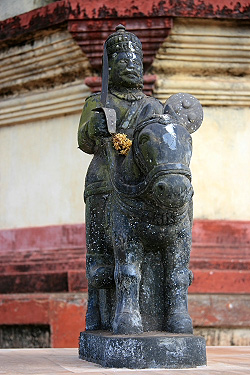 Hindu temples...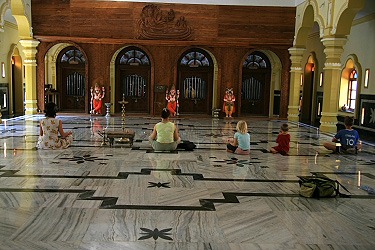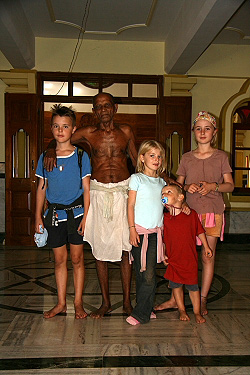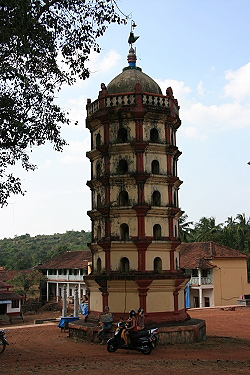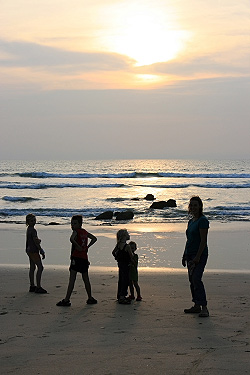 Alone on an immense beach !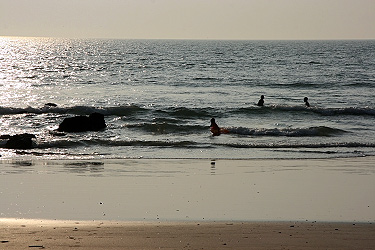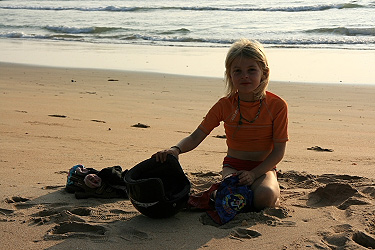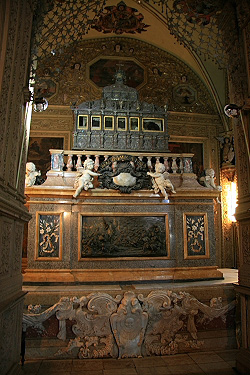 Old Goa has several churches dating from the portuguese colonization.
It's in the Basilica of Bom Jesus that we can see the remains and the marble tomb of St Francis Xavier.
Father Francesco, met in Kenya, dreams to see the tomb...These pictures are for you Padre...
It's said that the body has been preserved in perfect conditions without embalming, for years...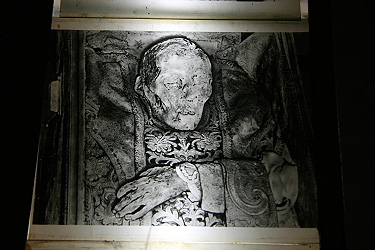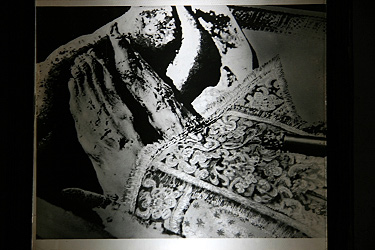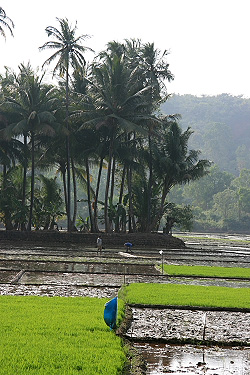 Ricefields...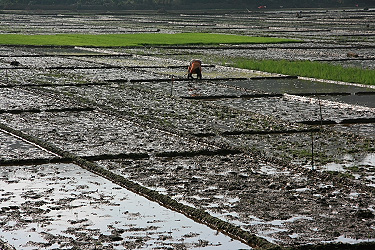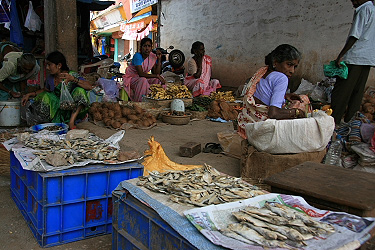 Magical India ...
Difficult to explain !
After some days in Patnem, we are part of the community...
We meet to have dinner together, to discuss, watch films or simply look at the sunset...
All persons met have an incredible story to tell, a unique experience...enriching !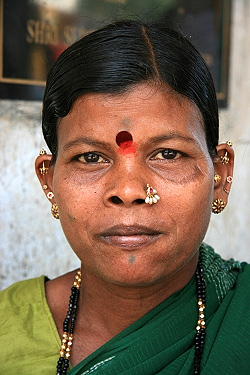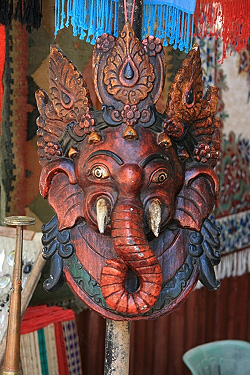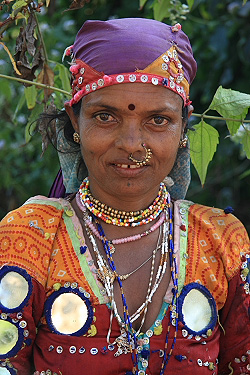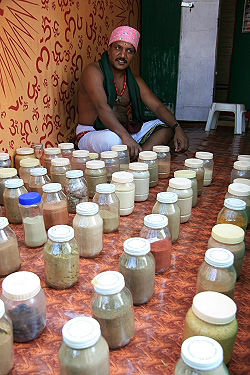 Traditional healer...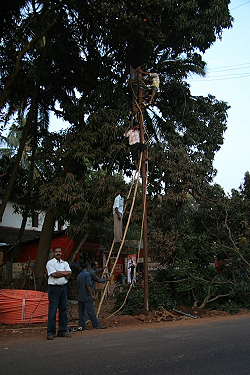 Small electrical problem ...
One man to hold the ladder, one to hold the cable, another climbs on the top and two others are supervising the job...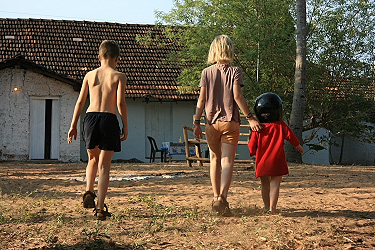 The children feel like at home ...Every morning they go to the shop to buy eggs and fresh bread for the breakfast...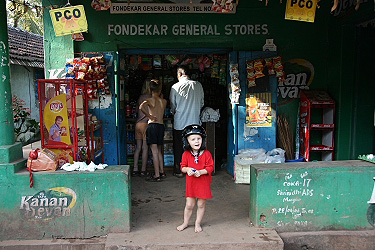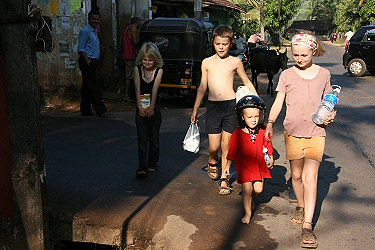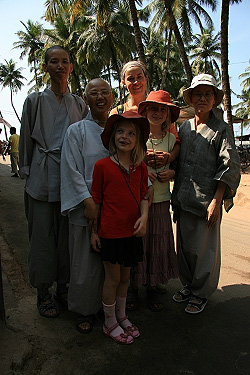 Buddhist monks from Korea on holiday in India...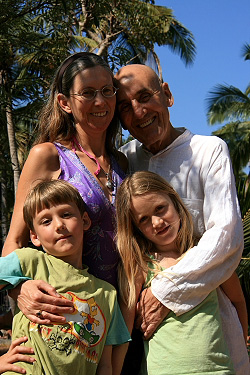 We meet Tiola, Desmond, Shanon and Satia...
Desmond is specialist in hawaiian intestine cleaning, meditation, nutrition and yoga...
Daniel has a lot of questions for him !
The children play together and we take that time to discuss...