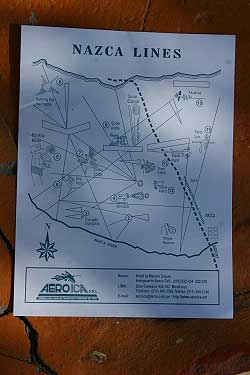 We are in the Nazca desert ... It is hot and dry. After having seen a reportage about the history and the different hypothesis about the Nazca civilization, we take a Cessna to fly over the lines. As for the Incas, NAZCA has not yet revealed all his secrets ...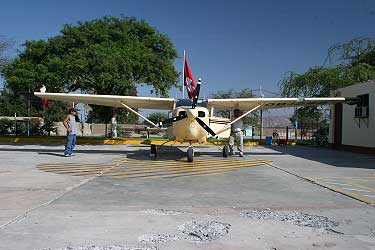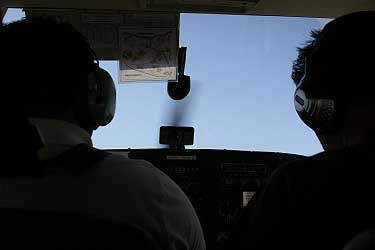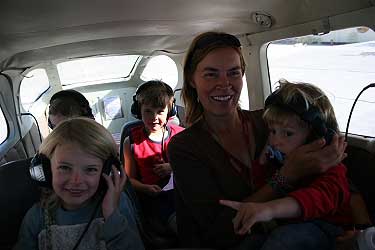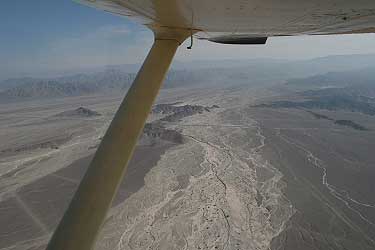 The airplane starts to take speed and we take off ... over an immense desert.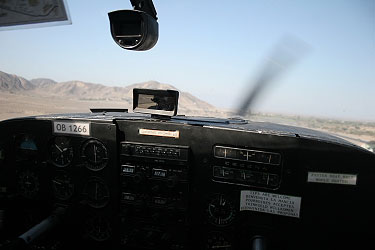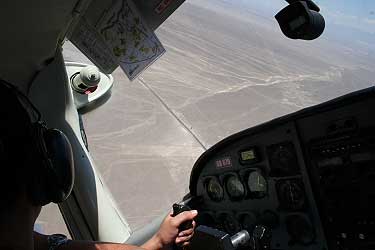 We see the first lines ... then the monkey, the condor, the spider, the colibri ... No, we are not dreaming, we are flying over the Nazca lines.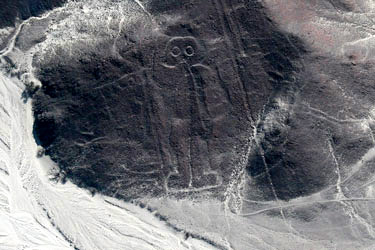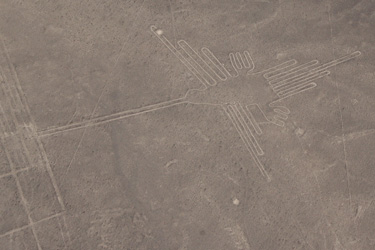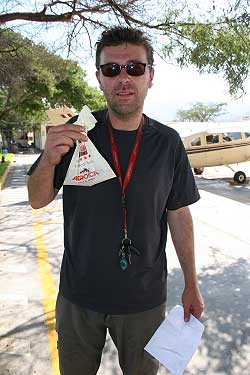 Daniel has a small problem with the horizon ... he stops the pics and the fill up of the bag will follow ... Catherine laughs a lot ... Catherine has to go a second time in the airplane to take some missing pictures ... Great for her, it was one of her dream to fly over the Nazca lines ...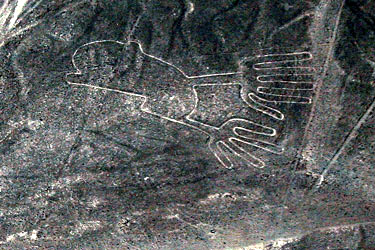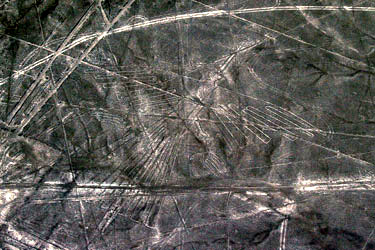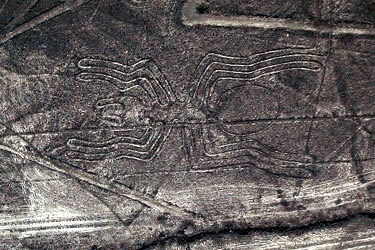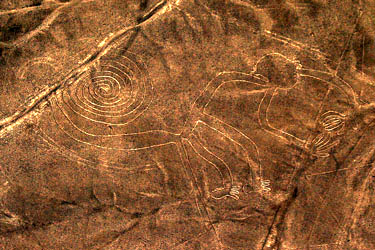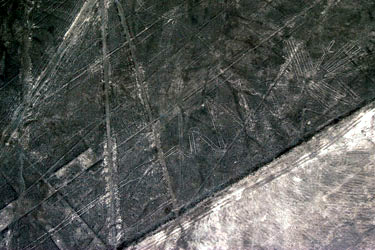 When we call our friends the Blavier ( www.sixencar.com ) to take some news, we hear of an accident ... Eric has a skull fracture ... Axelle has tried to call us in December but without success ... Shit ! Fortunately, now Eric is recovering and they will continue the trip to Alaska...
Beside our campsite, in the parking, there is another Defender ... equipped with a great cabin. Sarah and Beat ( www.bern-neuseeland.ch.vu) are swiss and are travelling through south america until next April. The day after Nick and Isy, retired, from east germany arrive with a motorhome ... On the night, Catherine prepares spaghettis for all and we drink pisco sour together ...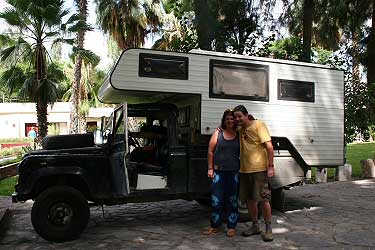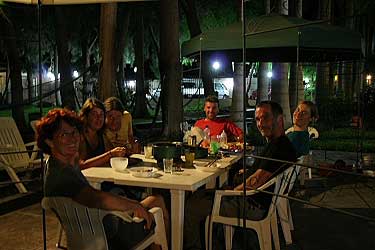 Now, it is time for us to organise the rest of the travel in South America thinking about the next transfer to Africa ... More than one solution are possible ...